From armed forces to hiking enthusiasts, everyone needs reliable footwear that will allow them to look ahead and not down. Being able to acquire a reliable boot that offers the proper support and protection from the elements without fail is essential. In the event of a dire situation, the last thing you want to be worrying about is whether your chosen footwear is going to pull through in the way you need it to. When deciding on bootwear that will stand up to whatever is thrown at it, consider some tips for choosing the best slip-resistant boots.
The Fit
Many people think they know their shoe or boot size, but in truth, slight variations on a smaller scale can cause little significant harm and damage to your feet. If you're walking around as a pedestrian, you may not notice a bit of a slip when you walk, or that your toes feel a little crowded; however, when choosing a boot, it's essential that you get your size right. Your specific boot fit determines many factors that you should contemplate before you embark upon any strenuous or important activities.
Support
Part of maintaining an upright position on slippery surfaces is ensuring your boot fits comfortably around your ankle and goes up high enough. Though shorter boots may seem stylish, they offer little support when your foot goes one way, and your ankle the other. Support is a huge part of obtaining the right boot. Stabilizing your foot, ankle, and lower leg lessens the risk of sprains, rolled ankles, and other injuries that could hinder your mobility in a potentially unsafe situation.
Laces
In seeking quality boots, you'll need to consider the laces. Proper and sturdy laces help you secure the support of the boot around the foot, ankle, and lower leg. Lace strength avoids you having to worry about snapping, fraying, or loosening at a time when you need your boots to remain tight without having to readjust. If you must stop and continuously retie or retighten your lacing, then your boots are not doing their job; a loose boot increases the chance that a misstep or slip will occur.
Snugness
Both the build of the boot and the laces work to offer the proper snugness to keep your boot in place, while allowing for comfort and circulation to flow. Altai knows how important it is to maintain snugness, while also being able to remove the boot swiftly and easily without having to go through the trouble of resecuring it—that's why we implemented a side zipper option on our waterproof combat boots for quick on and off capabilities.
Inside Slips
When considering potential slipping while wearing boots, you'll also want to account for slippage that occurs inside the boot. There are a few different factors that could cause instability within the boot. Understanding the ways of avoiding this is essential for ensuring your comfort and safety.
Sock Choice
Any decisions on socks will partly be based on the activity you're partaking in. If you're going to be in cooler climates, think about maintaining foot warmth. Different types of socks such as polyester offer insulation, moisture-wicking, and quick-drying capabilities. It is recommended to wear wool socks while hiking. Assess your situation and explore your options and needs.
Moisture
Your sock choice is important because you want your feet to stay dry while in your boots. Moisture causes movement and blisters, but it can also cause foot infections caused by prolonged exposure to moisture and heat. Ensuring your boots are waterproof means you don't have to worry about outside water getting into your boot. Keeping both inside and outside dry will keep your feet healthy.
Breathability
Though you want to deter moisture from infiltrating your footwear, you still need it to be breathable. Materials that offer both properties are going to maintain comfort.
Abrasion-resistant
There's no point in investing in boots that resist water if they can be easily punctured. Opting for boots that are abrasion-resistant offers an added level of protection against water or anything else getting to your foot.
Safety
Above all else, you want your boots to provide safety for not only your feet, but also for your entire being. Slipping on a surface will cause harm to other areas of your body, and if you're somewhere that you cannot receive immediate medical attention such as on a mission, you may be in trouble. Everything mentioned thus far is intended to contribute to your safety by promoting a proper boot choice.
Traction
Whether you're climbing on an uneven surface or traveling over a slick area, boots with traction are essential. Traction helps your feet grip and lends support, security, and stability. Boots with high traction are recommended to get you through tough and unpredictable areas.
Activities
There are a variety of activities and jobs that require a good boot to accomplish tasks in the safest and most efficient ways possible. Thus, it's good planning to invest in a boot that can serve many purposes and lend support for an array of demands. Be sure that the boot you choose can assist you in whichever situation you need, regardless of the circumstances.
Awareness
Selecting a boot that offers safety, durability, and that allows you to worry less about slips and falls helps protect you from more than just the immediate environment. Part of worrying less allows you to stay more alert to the world around you. It's crucial to maintain awareness of your surroundings, no matter what you're doing. Whether you're hiking, climbing, or working—alertness is of the essence.
Weight
Another ideal characteristic for boots is being made of lightweight materials. Exerting your body during strenuous activity can make your legs feel heavy. Carrying equipment, supplies, or even water can weigh on the body over time. Clunky boots increase risks because they make it more difficult to move your feet in the ways you want or need to. Using waterproof boots means that they won't become heavier due to saturation, which is important.
Following these tips for choosing the best slip-resistant boots will help you to accomplish whatever you set out to do. Your feet have a lot of responsibility to get you around safely; thus, taking care of them and being able to rely heavily on the footwear you choose matters. It's ideal to get a pair of boots that can allow you to travel across a variety of terrains and climates without affecting your ability to focus on the world around you. For any additional questions regarding your specific needs for a pair of boots, consult our experts at Altai.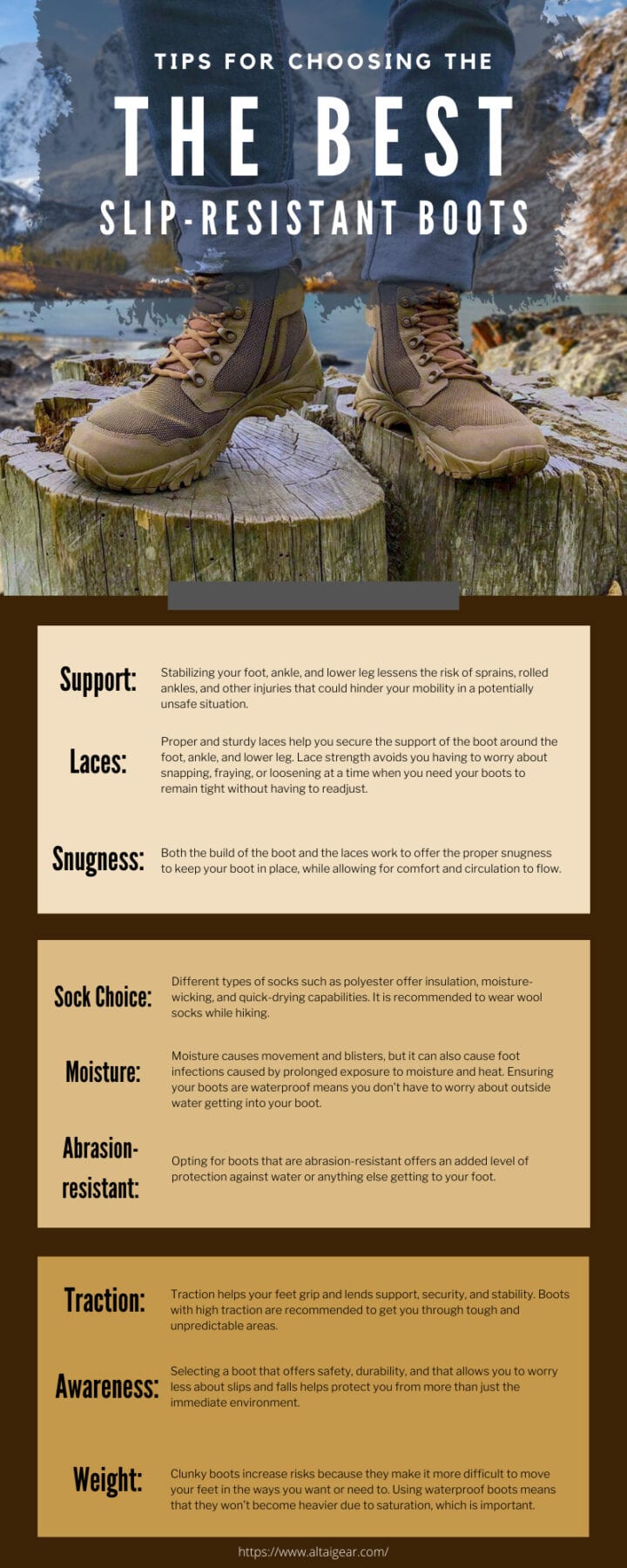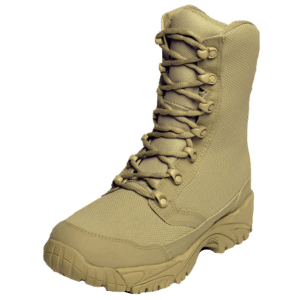 For military personnel, knowing that you're working with reliable equipment is a number one priority; that includes your military apparel from your head to your feet. At ALTAI™ Gear, we feel that one of the most important pieces of military tactical gear you can have is a pair of ALTAI™ combat boots. These tactical boots are like no other, offering amazing comfort and dependability. If you're looking for a durable combat boot that will carry you through any situation in any terrain, look no further than ALTAI™ Gear in Oakdale, Minnesota. This tactical footwear is perfect for local or overseas military and law enforcement personnel, meeting all of your needs on a day-to-day basis.
Durable Military-Grade Combat Boots
What sets ALTAI™ combat boots apart from the rest is their amazing durability and comfort. These durable boots are flexible to accommodate easy movement and stability, water resistant for wetter terrain, abrasion resistant for a longer-lasting tactical footwear solution, and lightweight for comfort and ease of use. Whether you find yourself walking through wetlands or working on a rainy day, you'll find that these waterproof combat boots will keep your feet dry throughout the day. You can also look forward to knowing that, regardless of how wet your boots may get, they'll remain water resistant, ensuring that you have a long-lasting tactical boot. You'll also find that ALTAI™ Gear boots are sweat-resistant, allowing you to move throughout the day in hot temperatures without worrying about your feet sweating. Whether you're working domestically or are serving overseas, it's more comfortable and healthier for your feet to keep your sweat under control, and your boots will last longer without breaking down.
Military Personnel Tactical Boots
The easy mobility of these combat boots makes them the perfect tactical boot for every branch of the military. With added ventilation for a boot that breathes and allows you to keep moving, no matter how far you've gone each day, you can't beat ALTAI™ combat boots. Our boots can protect your feet no matter the weather or terrain, allowing you to worry more about yourself and the people around you and less about whether your shoes will make it through the day. These ALTAI™ Gear combat boots are perfect for men an women.
If you're looking for daily-wear durable military-grade combat boots, look to ALTAI™ Gear for a waterproof, lightweight, durable, flexible, and breathable boot suitable for every branch of the military and law enforcement. Contact our Oakdale, MN office at (800) 806-2611 or info@altaigear.com.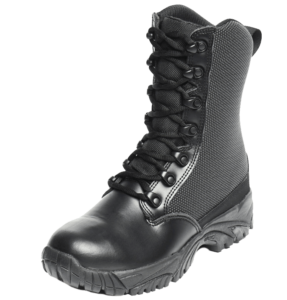 ALTAI™ boots are your best choice for a rugged and durable pair of tactical boots. The ALTAI™ tactical boot comes from a respected brand of tactical, hiking, and work/uniform boots that are sold nationally. These boots use the patented SuperFabric® upper, which is an amazing light and durable fabric that is composed of tiny armor plates that prove to be durable, stain-resistant, and quick to dry. The SuperFabric® upper is wedded to the classic and almost indestructible VIBRAM® sole. And when combined, the boot you place on your foot is breathable, protective, comfortable, and (arguably most important) perfectly suited to your task at hand.
ALTAI™ Boots Can Take You Anywhere
If you are wearing your ALTAI™ boots for work or a leisure activity of some kind, you will be standing in comfort. If you are testing your boots at the outer limits of their utility in outdoor environments, you will soon know how important it was to have selected this pair of ALTAI™ boots. If you are on a hike in the mountains of Montana or Utah, for example, the breathability and support provided by your ALTAI™ boots will help you meet the challenges of the terrain. If you are on a backcountry trip in the lakes region of Minnesota or on the Appalachian Trail, where it is far more likely that you will encounter wet conditions, you will find that the ALTAI™ boots on your feet keep you dry. And when the day is done, the SuperFabric® that composes the upper of your boots will dry faster than virtually every other boot on the market.
Comfortable, Supportive, Breathable Tactical Boots
If you search online, you will find no shortage of Tactical Boot options. But the Tactical Boots trusted by experts are those made by ALTAI™. Our lightweight and waterproof tactical boots are built to not only comply with regulations, but to be easy to clean and easy to chase down a suspect. Additionally, these boots are 8 inches tall, which offers extra support for your ankles when carrying out the duties of your job. ALTAI™ boots are made for both men and women, so you have a large selection of sizing options to fit your feet. Small or large, wide or narrow, there is an ALTAI™ Tactical Boot that will fit you. And when you are on an extra-long shift or on a long slog in the woods or some other kind of mission, you will want to be wearing a boot that remains comfortable and supportive.
After a long shift, most people simply cannot wait to get their boots off their feet. It is the first thing most of us do when we get home after a long day on the job, no matter what that job is. The ALTAI™ Tactical Boot, however, will challenge that. You may find yourself exhausted after a long day, but only later realize that your boots are still on your feet. Call (800) 806-2611 or email info@altaigear.com for more information.
Have you been looking for that perfect boot that blends functionality, comfort, protection and durability? A pair of boots that you can rely on and grab for an extended hike in tough terrain or a just full day in your active job? Wherever life takes you, ALTAI™ Tactical Boots are ready to be your partner. Our boots have become a staple for those in the military, in law enforcement, industrial workers, survival experts and even runners who may prefer a rugged trail. Each pair of ALTAI™ tactical boots are made with only top performing materials, so that they function well when in use and will stand the test of time. We understand that you cannot compromise quality, function or comfort when it comes to your footwear, so the makers of ALTAI™ boots will not compromise either.
What Makes ALTAI™ Boots Unique?
The unparalleled ALTAI™ boot technology is what helps our tactical boots stand out from the competition. We start with SuperFabric® technology that is used in the upper. This is made of abrasion resistant and strong materials that are both highly durable yet lightweight and breathable to keep you comfortable. SuperFabric® is water resistant and also slash resistant, protecting your feet from water, rocks, brush and other objects that can perforate a normal shoe. SuperFabric® also dries extremely quickly, so that if your boots get wet, your feet will not.
In addition to the trusted technology offered by SuperFabric®, each pair of ALTAI™ tactical boots is also equipped with a Vibram® outsole. These soles are non-marking and slip resistance, giving you added traction in both wet and dry conditions. These Vibram® outsoles keep ALTAI™ tactical boots lightweight and long wearing.
Try ALTAI™ Tactical Boots For Yourself
Seeing is believing! If you are looking to give a pair of ALTAI™ boots a try, you have many options for purchasing a pair. You can shop online, or head to one of our retailers if you are in the Minnesota or Wisconsin area. We stand behind our products and even offer free shipping if you order online and find that you need a different size (one free shipping for a size change per customer). ALTAI™ Gear meets a high-quality standard, so you will automatically receive a 180 day warranty with any boot purchase and a full year warranty if you register your boots. So, there is no reason not to give the ALTAI™ Tactical Boots a try!
Whether you are outside for business or for pleasure, the right equipment is a must for any outdoorsman. ALTAI™ boots are the perfect fit for anyone spending a considerable amount of time outside. This is because our boots are specifically designed to bring comfort and quality to an otherwise undesirable and definitely not comfortable market of boots.
Versatile Boots
ALTAI™ boots were created to be both comfortable and durable. We focused on creating a boot that would keep your feet warm and toasty in the cold and cool during the midday scorching sun. Basically, we needed a versatile boot that solved all of your typical boots' contradictions. We corrected this problem by using a material on the exterior upper boot called SuperFabric®. SuperFabric® is a highly advanced technological fabric that is made up of soft fabric and small armor plates. This offers comfort-ability and breath-ability at the same time. This fabric is well placed so that your feet stay warm and protected in all the right places.
Key Functions
The number one thing that outdoor enthusiasts ask for in a tactical boot happens to be durability. What's the point in comfort-ability if your shoe doesn't protect you from the sharp rocks or broken glass on the ground, right? The ALTAI™ boot is made to be durable. It is abrasion resistant, slip resistant, protective, and shock absorbent. The sole of the boot is waterproof, lightweight, and made from Ethylene-vinyl acetate, which can protect you from sharp objects in the outdoors. It is made to last so that your feet show no fatigue even when you've been on the go all day. Lastly, these boots are truly waterproof and we aren't talking about the "spray on" version either. Every material in this boot is made to resist water so that your feet stay dry no matter what kind of environment you are in. There is no "seeping in" with these boots. The materials repel water instead of absorb. No more soggy shoes!
If you are looking for tactical boots that will last, look no further than our tactical boots at ALTAI™. We've got the right material and right design to make these boots the most comfortable, breathable, and durable boots that your little piggies have ever slipped in. For more information about our tactical boots or to purchase your own pair today, give ALTAI™ a call at (800) 806-2611 or send us an email at info@altaigear.com.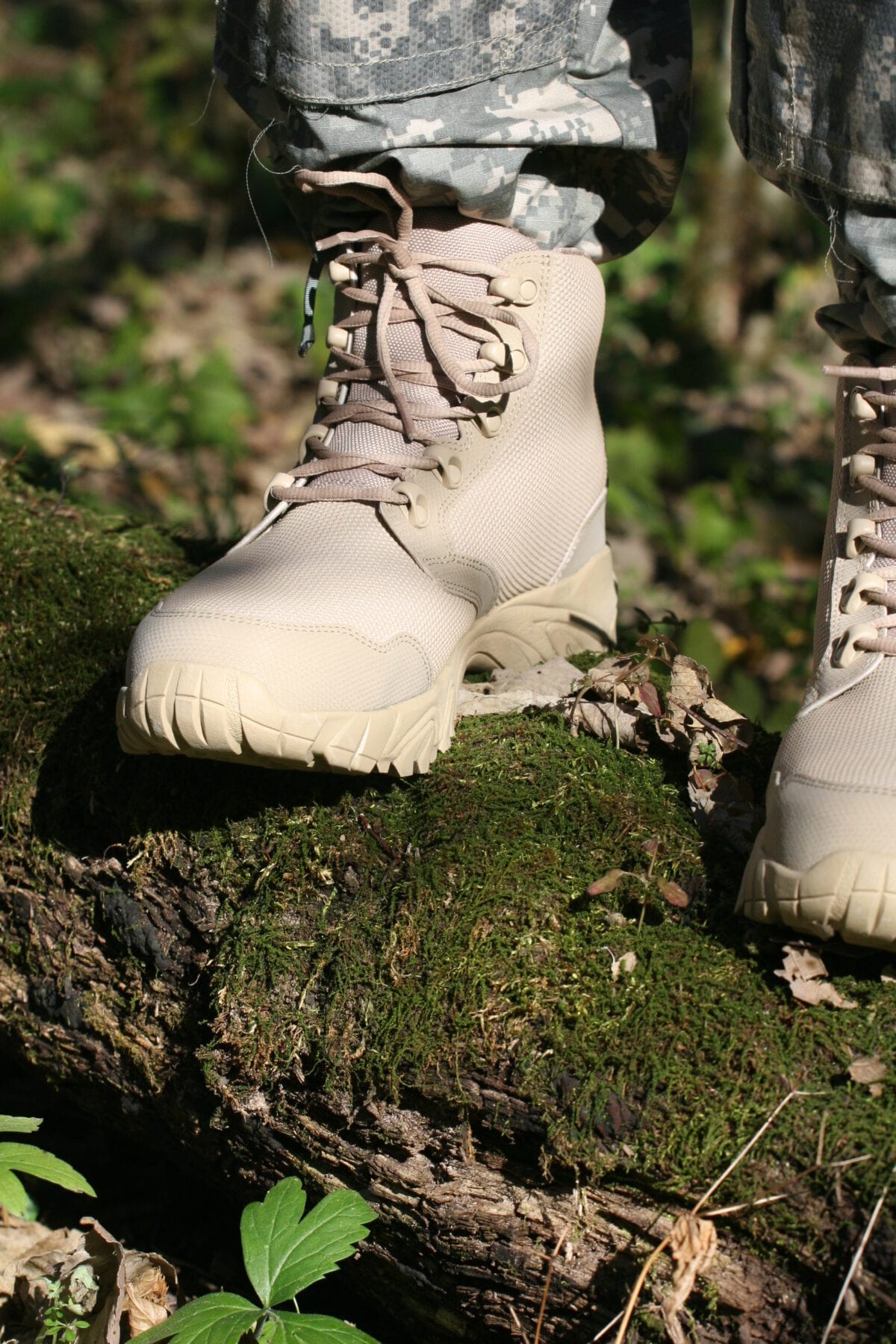 Are you looking for a tan tactical boot to wear? Whether you are in the military, find yourself spending most of your time outdoors, on the job or if you just need a tan boot for projects that come up here and there. Our Tan Combat Boots has so many amazing features, it is hard to know where to begin but because we are a major sale as of right now, we will start with how affordable our quality tactical boots are.
Tan Military Boots Online Sale
When it comes to what you place between you and the ground you walk on - cheap isn't better. But an affordable boot that is built to last is almost impossible to pass up because everyone is going to need that kind of protection for their feet at least a few times in their life. We are making way for our new generation of Waterproof Tactical Boots and you can benefit from this expansion by purchasing our Tactical Boots at discounted rates.
Our Tan Military Tactical Boot Selection
ALTAI™ MF 8″ Military Boot Model: MFM100 - At the sale price of $144.99 - our latest Tall Tan Military Boot model has an advanced mudguard for when things get dirty and a durable, yet easily to clean design that fits perfectly in any application.
ALTAI™ MF 6″ Military Boot Model: MFM100-S - Sale priced at $134.99 - this Short Top Tan Military Boot is perfect when you need the protection of our boots, just not as much. Our low top design has the same advanced mudguard, as well as offers added flexibility and comfort for the day or night ahead.
ALTAI™ MF 8″ Military Boot Model: MFM *DISCONTINUED MODEL CLOSEOUT* - At the low sale price of $89.99 - our first ever tan military boot is a great selection for the price! Even being under a hundred dollars, they will exceed your expectations.
ALTAI™ MF 6″ Military Boot Model: MFM-S *DISCONTINUED MODEL CLOSEOUT* - Righ now, $89.99 is all you pay for a pair of quality low top tan military boot. Considering it's construction and materials, this is one heck of a deal.
Don't Miss Out on our Tan Military Boot Sale
Our largest sale ever can't last forever so make the choice now to invest in quality tan military boots when they are at their lowest price! When you purchase from the ALTAI™ website, you receive free shipping, size exchanges and a 30 day 100% money back guarantee. So what are you waiting for?
Save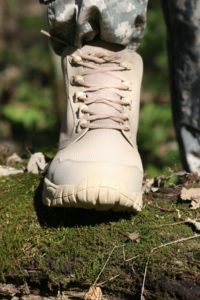 Need a Tan Military Boot to keep up with your stride? You have arrived at the perfect resource for just that. ALTAI™ has a wide range of tactical boots, from Black to Brown and our ever popular Tan Military Boot. Great in and out of uniform and for just about any occasion where you will be on your feet. You don't have to sacrifice comfort, protection, durability or appearance when it comes to our Tactical Footwear. Get everything and more when you choose to invest in a pair of quality boots for your feet and the many journeys ahead of you.
Breathable Tan Military Boot
Days get hot and the sun beats down, when you have ALTAI™ boots on your feet you won't be slipping and sliding in your heated boots, you will be calm, cool and collect, or at least your boots won't be the trouble.  You've got to get from point A to point B somehow, make it the easy way with the advanced protection of our Tan Military Boots.
Benefits of Our Tan Military Boots
Stain Resistant -Tan is a lighter color and therefore easier to get dirty and hard to keep clean for too long. Spilling anything darker on tan boots can often lead to stains and discoloration. Our material resists moisture, therefore resisting any water or oil it comes in contact with. Watch it bead up, instead of soaking in.
Slash Resistant - If it is not your land and you aren't familiar with the environment around you there is no telling what you may run into. And your feet may be the first thing in contact with it. The fabric used for our boots has tiny armored plates that provide superior defence and long-lasting durability. Be sure your protected and move forward in confidence in your ALTAI™ boots.
Easy to Clean - As mentioned earlier, Tan can be difficult to keep looking presentable. Our boots are one of the easiest to clean. Check out a YouTube Video of our Tactical Boots cleaning up with just a hose.
Extreme Comfort - You really need not sacrifice anything when you choose our Tan Military Boots. As soon as you take them out of the box you will immediately notice how lightweight they are and once the speed laces are secure you will realize that these boots were made to enjoy right now.
Purchase a Pair of Tan Tactical Boots Online or In Stores
Order Online, stop by our retailers and put a quality boot on your foot today.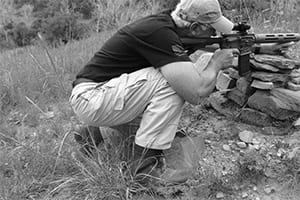 Are you looking for a boot tough as nails? The ALTAI™ Military Boots are equipped with armored protection. Don't know what gets tougher than that… If you are in the Military and are searching for a new pair of boots, consider the Military Line of Boots for Men & Women ALTAI™ has developed. Are you Army, Navy, Air Force, Coast Guard, Special Forces or a Marine? If so, our Military Grade Boots have been specifically designed to protect you while you protect our freedom.
Boots that Protect your Feet
A high demanding career requires footwear that can withstand daily torture. Combat boots come in many different styles and qualities, make sure you're choosing the best protection for your feet. Fortunately, the best selection is not always the most expensive selection, so don't let our affordable prices turn you away. We have testimonials from SWAT Officers, a former Army Equipment officer and so many more that are exceedingly happy to have purchased our Tactical Footwear.
Waterproof Military Boots
When you're in the Military you have to be ready for anything and so does the tactical equipment you utilize. ALTAI™ boots lock moisture out of the boot, keeping your feet and socks dry and your work less unpleasant. Our Military grade boots were developed for Law and Military Personal and our product speaks for itself when it over delivers in performance. We know you won't let anything stop you, so be sure your feet are ready for the terrain below.
Speed Lacing for a Tight Fit
Dependability is major when it comes to military forces. Is the footwear you've chosen to wear as dependable as you? If not, it can make you look bad. ALTAI™ Tactical boots not only offer a dependable VIBRAM outsole but they are also equipped with an advanced speed lacing system, for a fit that is both supportive and protective.
Men & Women's Military Boots
Our quality design allows for Military Boots in both Men and Women's sizes. Shop our selection online or find a local ALTAI™ Retailer in the Midwest and try them on for yourself. You might just find yourself becoming a new testament to our industry-leading military grade boots.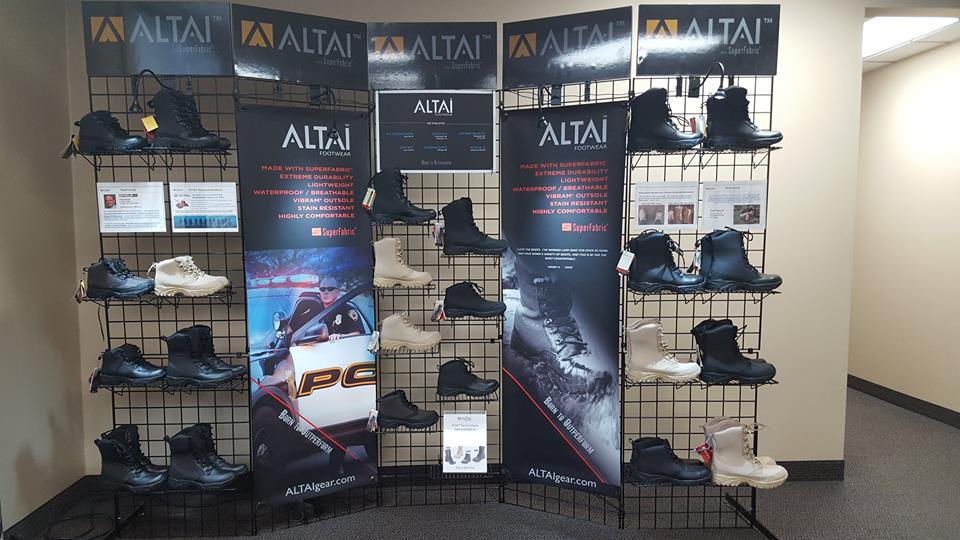 ALTAI™ boots are perfect for so many functions -- they are ideal for those in law enforcement and military personnel, and also work well for hikers, runners or campers.  Anyone who needs a comfortable, durable and waterproof shoe that protects your feet, should consider adding a pair of ALTAI™ tactical boots to your shoe collection.  And, if you are hesitant to order online and you want to try on a pair and find just the perfect fit, you can now visit our local showroom now open in Woodbury, MN!
There are many things that set the ALTAI™ tactical boots apart from other boots of its kind.
Comfort: These boots are designed to be worn daily, in all kinds of conditions. The midsoles are built for comfort with ample cushion, support and a wide enough toe box to allow some breathing room.
Durability and longevity: ALTAI™ boots are built to last.  They are made from a SuperFabric® upper, custom Vibram® outsole, metal eyelets, and speed laces, creating a high quality product that will outlast extreme conditions and tough terrain. You can expect your boots to last years, instead of months like many other boots on the market.
Waterproof, lightweight and breathable: ALTAI™ boots are also waterproof, keeping your feet dry even in wet conditions, lightweight and breathable. Our SuperFabric® upper combined with a waterproof liner and full gusset will protect your feet from moisture and all of the materials used were chosen because of their ability to breathe.  This is a combination that is nearly impossible to find in a boot, but the creators of the ALTAI™ boots have put it all together just for you.
How To Purchase A New Pair of ALTAI™ Boots
You can order a pair of ALTAI™ boots online in a wide variety of colors, sizes and styles.  Prices range from $99.99-$159.99 and these boots can now also be purchased at local retailers, including our location in Woodbury, MN.  So, you can choose the way you want to shop!  If you are someone who likes to touch and try on an item before you make a purchase, you may want to visit our showroom.  If this is not your first pair of ALTAI™ boots, you may want to shop from the comfort of your couch!  For questions about ALTAI™ tactical boots, to find a local retailer, or to speak with a member of our customer service team, call us toll-free today at 1-800-806-2611.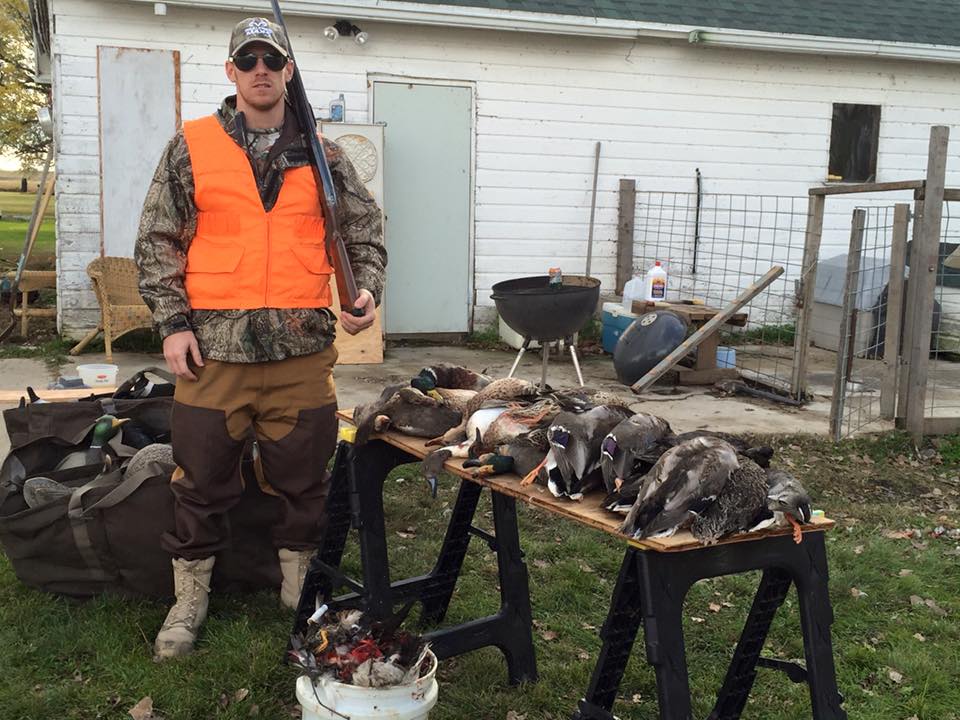 It's that moment when your alarm goes off at 4am and instead of hitting the snooze button a few more times you jump up, put on your camouflage, grab your ALTAI™ boots, and head on out the door. That's right! When hunting season hits, so does our excitement for being in the outdoors! One of the best ways to improve your game and keep you comfortable all throughout hunting season is to purchase protective footwear for hunting. This does not mean go out and buy any boot with a metal toe! You need a quality hunting boot that comes with adjectives like lightweight boots and protectives boot. This is the best way to start your all day long hunting trip.
Lightweight Boots
When you are out in the elements, you never know what you'll come across. For those in cooler climates, ice and snow are a problem even in the early spring months. In the warmer seasons, a heavy boot can really drag you down. While you want protective footwear for hunting, you also need lightweight boots that don't fatigue your feet and also give you the capabilities of treading the woods as quietly as possible. ALTAI™ offers the most protective footwear for hunting within a lightweight boot. SuperFabric® makes up the boot upper which is a unique material that has both cloth and armor plates, making it both durable and lightweight. EVA, which makes up the midsole of the boot gives your quality hunting boot comfort, stress-resisting capabilities, and shock absorbency, making these lightweight boots easy to move fast and quietly through the woods.
Protective Footwear For Hunting
Hunting is like a primal state of mind. When you are zooming in on your target, it can feel as if you are a lion stalking their prey. They are smart, quick, and position themselves in just the right place before they make their presence known. When hunting any type of large game, we can get a lot of tips from the lion. While we have the smarts and even the skill, we lack the swiftness and protectiveness of a lioness. We don't have claws and fierce muscles! No! We need the right equipment to attack our prey! We need the protective footwear for hunting! ALTAI™'s protective boot offers protection on the outside with SuperFabric® along with VIBRAM® soles to help you move quickly as well as give you protection from the elements. It is lightweight but also oil and slip resistant.
If you are a hunter, you understand the need for a quality hunting boot because you know exactly what it's like to be a lion. If you are looking for protective and lightweight boots, try on the ALTAI™ boots today. To order your quality hunting boot, call us at (800) 806-2611 or email us at info@altaigear.com.