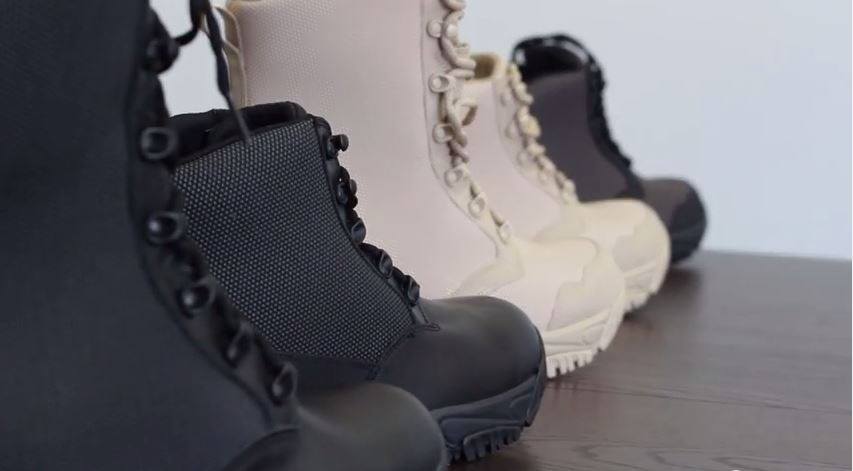 Are you sick of never feeling satisfied after buying poor performing men's boots year after year? There's got to be reliable boots on the market that are also comfortable, right? Unfortunately, more often than not, boot brands that offer men's boots struggle to meet the expectations of a tactical boot. That is, unless you are wearing a pair of men's tactical boots from ALTAI™! By investing in reliable, comfortable and protective tactical boots from our dedicated team at ALTAI™, you'll feel like a new man after spending a day in this footwear.
Boots for Diverse Applications
At ALTAI™, we decided to develop a men's tactical boot that holds up in a variety of settings. Our design team saw a need for developing unique tactical boots that could withstand various climates and maintain elite level performance. Thanks to our research efforts and use of high quality products from top to bottom, our men's tactical boots lead the way in many applications including:
Military Boots – As a member of our military, it is extremely important for you to be quick on your feet and for your feet to stay protected throughout the day. Our men's tactical boots feature SuperFabric® material along the boot upper, which combines a comfortable material with armor plate technology to keep your feet protected through any environment.
Law Enforcement – Our brave law enforcement officers often work long shifts, and cannot let fatigue cause them to get a step behind a criminal. By investing in men's tactical boots from ALTAI™, our speed lacing system will keep your boots tight all day, and our Vibram® outsole will allow you to keep this footwear around for a longer period of time.
Outdoorsmen/Hikers – When carrying around heavy backpacks through the wilderness, your feet play a vital role in your stamina and how far you can go in varying environments. Lucky for you, our lightweight men's tactical boots provide instant comfort to our users, preventing you from having to wear these boots in.
Wet Environments – How many boots have you purchased that claim to be waterproof? Most boot merchants use the term "waterproof" loosely by offering boots that have a sprayed on chemical repellant on the outside of the boot. At ALTAI™, we do not cut corners when it comes to your boots. All of the materials used to create our men's tactical boots repel water, creating truly unique waterproof footwear.
Tactical Boots for Men
What more do you have to lose when it comes to your boots. You can choose to purchase the same ol' boots that never meet your expectations, or you can decide to try our one of a kind men's tactical boots from ALTAI™. Give us a call today at (800) 806-2611 or visit www.altaigear.com to learn more about how our men's tactical boots can change the way you feel about purchasing boots!