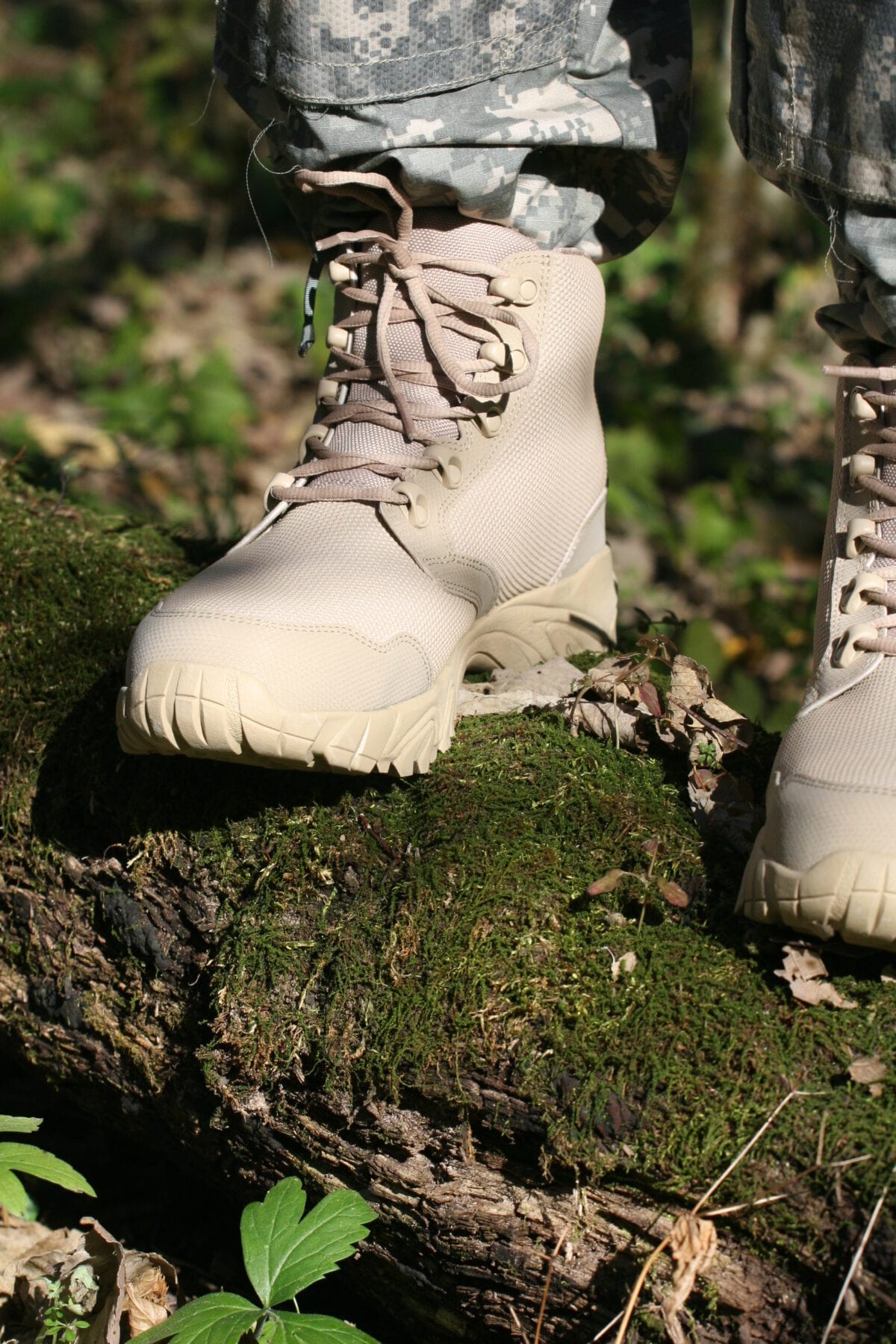 Are you looking for a tan tactical boot to wear? Whether you are in the military, find yourself spending most of your time outdoors, on the job or if you just need a tan boot for projects that come up here and there. Our Tan Combat Boots has so many amazing features, it is hard to know where to begin but because we are a major sale as of right now, we will start with how affordable our quality tactical boots are.
Tan Military Boots Online Sale
When it comes to what you place between you and the ground you walk on - cheap isn't better. But an affordable boot that is built to last is almost impossible to pass up because everyone is going to need that kind of protection for their feet at least a few times in their life. We are making way for our new generation of Waterproof Tactical Boots and you can benefit from this expansion by purchasing our Tactical Boots at discounted rates.
Our Tan Military Tactical Boot Selection
ALTAI™ MF 8″ Military Boot Model: MFM100 - At the sale price of $144.99 - our latest Tall Tan Military Boot model has an advanced mudguard for when things get dirty and a durable, yet easily to clean design that fits perfectly in any application.
ALTAI™ MF 6″ Military Boot Model: MFM100-S - Sale priced at $134.99 - this Short Top Tan Military Boot is perfect when you need the protection of our boots, just not as much. Our low top design has the same advanced mudguard, as well as offers added flexibility and comfort for the day or night ahead.
ALTAI™ MF 8″ Military Boot Model: MFM *DISCONTINUED MODEL CLOSEOUT* - At the low sale price of $89.99 - our first ever tan military boot is a great selection for the price! Even being under a hundred dollars, they will exceed your expectations.
ALTAI™ MF 6″ Military Boot Model: MFM-S *DISCONTINUED MODEL CLOSEOUT* - Righ now, $89.99 is all you pay for a pair of quality low top tan military boot. Considering it's construction and materials, this is one heck of a deal.
Don't Miss Out on our Tan Military Boot Sale
Our largest sale ever can't last forever so make the choice now to invest in quality tan military boots when they are at their lowest price! When you purchase from the ALTAI™ website, you receive free shipping, size exchanges and a 30 day 100% money back guarantee. So what are you waiting for?
Save