Hiking in the rain is one thing, but camping in the rain is taking things a step further. Not only do you need to keep yourself dry as you walk throughout the day, you also need to find ways to stay comfortable when you lie down to rest at night. Our essential tips for camping in the rain will prove valuable to you if the weather forecast is looking gloomy on the days you've set aside for your future trip.
Bring Several Tarps
A waterproof tarp can provide you with some much-needed cover whenever you stop to set up camp anywhere along your journey. Tarps can also shelter your belongings from getting soaked when you set them down. They don't need to be limited just to these roles either. String up a large tarp over your tent to provide extra protection from the elements. It can act as a buffer space for when you open up the entrance to get in and out if you extend past the opening, as well as make up for a tent that isn't completely waterproof. Before you set out, remember that you'll also need some rope or cord to keep your tarps from blowing away.
Use a Bivy Sack
A bivy sack, or bivouac sack, is a waterproof bag that is designed to cover a sleeping bag. Some people use it in place of a tent, as it was originally made just for that purpose when climbers needed a minimal, easy-to-carry form of shelter. It's probably not going to be comfortable to lie out in the rain with nothing but a bivy sack, but it can function as an added layer of protection inside your tent. The bivy sack will stop wind and water that might still get in the tent as you're sleeping. It will also help to keep you warmer and more insulated from the cold ground beneath your tent than a sleeping bag alone.
Waterproof Yourself
When you are on the move from one spot to another, you'll need to be sure you waterproof yourself as well as your stuff and your shelter. Put on a waterproof jacket, pants, and boots so that you stay dry from head to foot. If you can, find outer layers that are breathable in addition to being water impermeable so that you don't get damp inside your clothing.
Part of waterproofing yourself is also being prepared for unexpected circumstances. With this in mind, pack a poncho that rolls up to provide extra protection. Bring plenty of base layer clothes like shirts and socks. In the event that these do get wet somehow, you'll have more to change into that are nice and dry.
If you need to find some reliable waterproof footwear for your rainy camping, check out the lightweight duty boots that ALTAI™ offers. Our boots are made of SuperFabric® material, which is waterproof and resistant to wear and abrasion. Contact us today.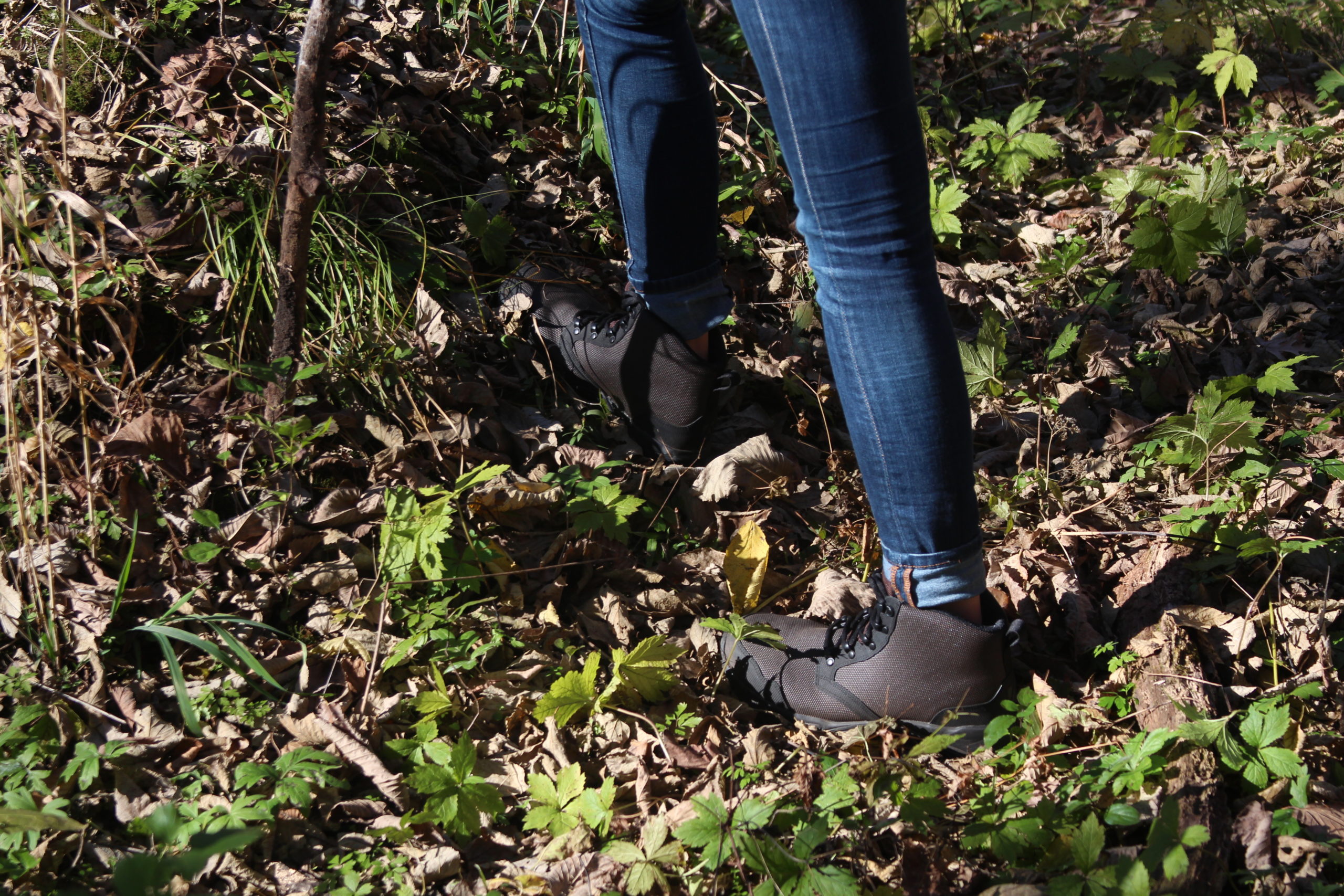 When you are out in the elements alone, with the family, or even with a squad training, having your feet protected by aggressive materials is a must. For the most durable camping footwear on the market today, have ALTAI™ be your chosen brand of excellence while you punish the earth below you. Our camping footwear is designed to outperform in every circumstance. (more…)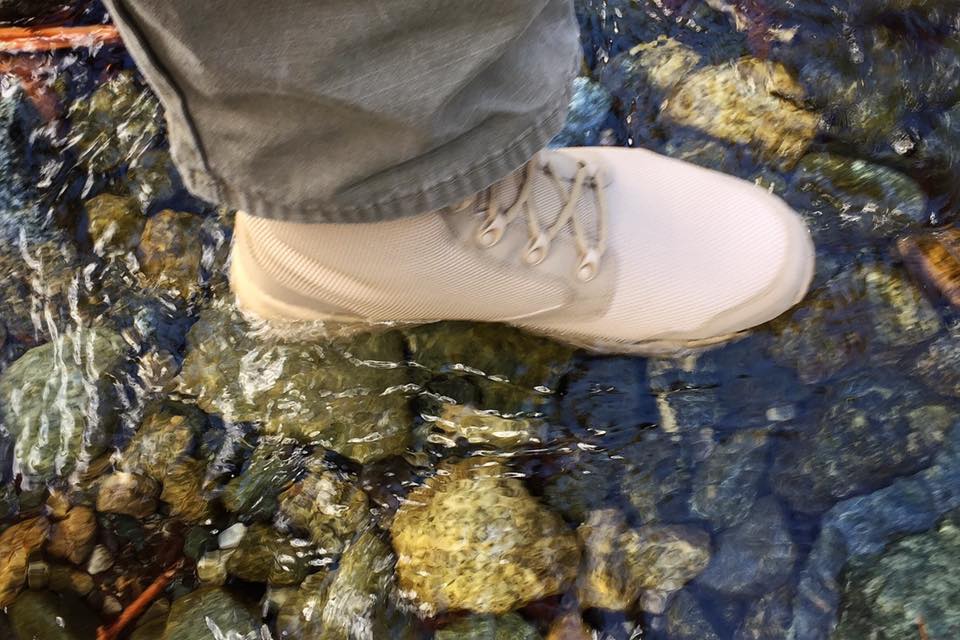 When looking for a canoe hiking boot there are many requirements that need to be met in order for the purchase to satisfy you, at the least.  Our line of ALTAI™ Boots offers the perfect footwear solution for your canoe and camping trip. With our rugged VIBRAM soles, you'll have solid traction on land and in water. The Superfabric textile we feature in our boots is water repellent and resistant, meaning water molecules bead up and then drop off, instead of getting up close and personal with your socks. Our Canoe Hiking Boots will protect you from sharp rocks as well as offer lightweight protection when portaging.
WATERPROOF | PROTECTIVE | LIGHTWEIGHT | FLEXIBLE
Black, Tan & Brown Canoe Hiking Boots
Canoe Landing in our Boots
Above your ankles in water? Sometimes that just comes with canoe territory. Getting in and out is a lot easier with a lightweight boot and not worrying about getting water past your ankles can help you to focus on the journey ahead. Invest in a pair of our water resistant and lightweight boots, they are perfect for your canoe adventures and make getting your boat out easy and painless, at least for your feet.
On The Waters
The waters can get rocky and waves can definitely send water into the bottom of your canoe. With ALTAI™ Boots on it's no problem - they were meant for water! They are designed to be able to be submerged completely, just until the boot top, and keep feet and socks everywhere dry and comfortable. And if you happen to tip a canoe, the dry out very quickly.
On The Trails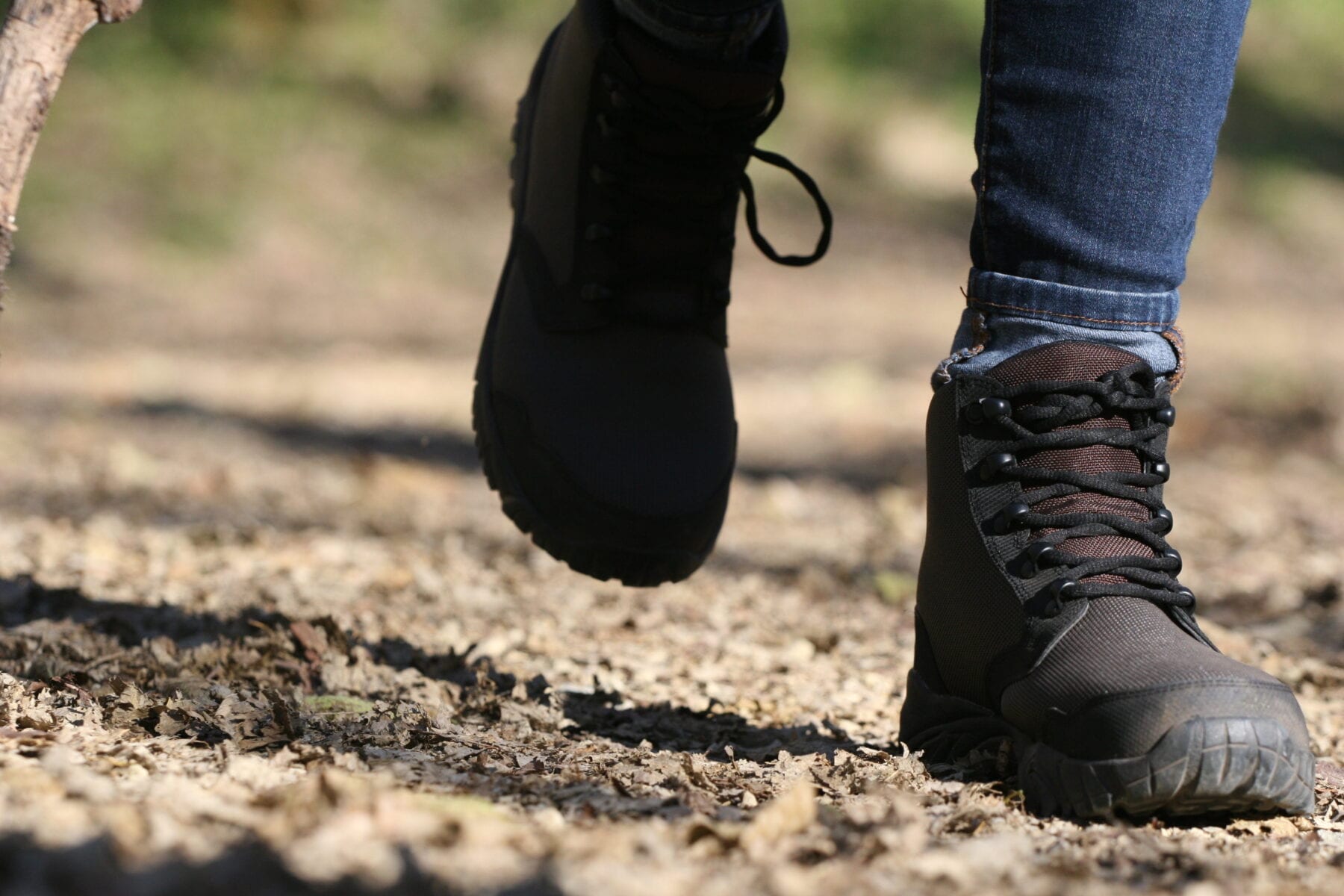 Portaging is intense, so is hiking in remote areas, national parks and state parks; so when you go, take a boot that can keep up with all the rugged terrain and obstacles you face. Our boots will keep your feet comfortable - on and off the trails - so you're the one setting the limitations. Hike, camp and enjoy nature with protective canoe and camping footwear from ALTAI™.
Read a Review from an ALTAI™ customer Off the Grid in ALASKA!
Water Resistant Canoe & Hiking Boots
Order a pair of comfortable canoe and hiking boots online now, stop by our Woodbury, Minnesota headquarters and try a pair on and meet the team at ALTAI™ or find one of our local midwest retailers online and stop in and see how they feel to you. The canoe is calling, find some footwear to match and take on today well-equipped to lead the way!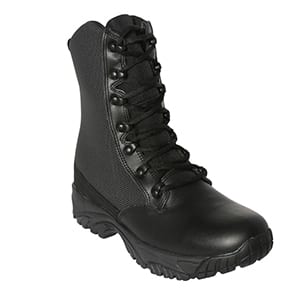 Do you wish you could stop your hectic life and take some time to travel the world? Well, for some individuals traveling the world is an actual part of their life. For the types that are planning an adventure across the globe, it is important that you invest in travel boots that will keep your feet protected and will provide the support and comfort needed for long days on your feet. Our team at ALTAI™ specializes in creating dynamic footwear for outdoor adventures. Whether you're traveling on a vacation or have made traveling your permanent state of living, our boots can help you get through deserts, rain and snow.
Quality Footwear that Keeps you Going
If this is not your first time traveling, chances are you have had some bad experiences with travel boots. Whether it be blisters, bulkiness, or a short lifespan, finding the perfect boot is not as easy as it sounds. At ALTAI™, we have taken notice of the misleading marketing that our competitors take part in. We have made it a point to stay true to our elite boot qualities. The last thing you want while you travel the world is for your feet to hold you back from experiencing breathtaking views and excursions. To help ensure your travel boots from ALTAI™ do not hold you back on your journey, we have focused on mastering the following key features of our boots:
Protective - Using the same type of material in motorcycle equipment, the boot upper section of our travel boots are made up of SuperFabric®. This material combines a lightweight and comfortable boot material with armored plates to provide the utmost protection around the globe.
Long Lasting - Due to the level of respect and recognition VIBRAM® soles have gained over the years, we felt it was imperative to implement these soles into our travel boots. These soles can handle any conditions mother nature throws your way!
No Fatigue - One of the biggest complaints about boots are that they wear your feet down quickly and make the rest of your body tired. This is precisely why our team felt is was vital to utilize ethylene-vinyl acetate (EVA) in our boots. This material is often found in running shoes and helps prevent your feet from experiencing fatigue.
Waterproof - If you plan to travel the world, chances are you will experience some wet conditions during your journey. Unlike the temporary spray-on substance that our competitors use, every material used in our travel boots can repel water, which helps create a truly waterproof experience.
If you are preparing for your travels around the world, don't forget about your feet! Now is the time to invest in reliable, comfortable and protective travel boots from ALTAI™. Give us a call today at (800) 806-2611 or email info@altaigear.com to learn more about our footwear to travel the world in.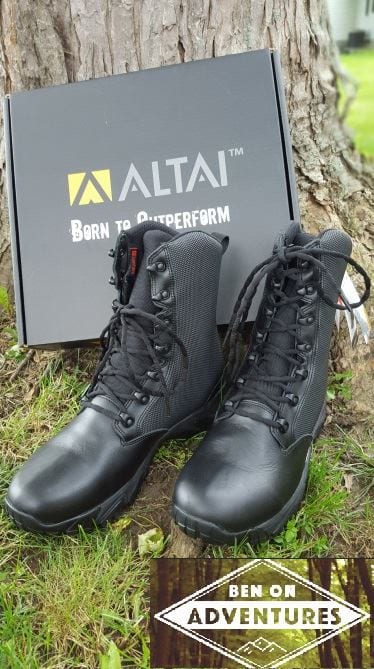 This day in age, product reviews have never had a greater impact on business success. Before the internet, it was a lot harder to find reliable reviews on products that you were interested in. Now, reviews are posted on company websites and can easily be found on search engines as well. When it comes to quality tactical boots, hearing reviews from individuals that have truly tested boots is very important in the purchasing process. At ALTAI™, we are proud of our tactical boots and encourage individuals to provide reviews on our footwear in action.
Ben's ALTAI™ Boot Experience
Ben, an avid explorer, traveler, hiker and lover of the outdoors tested our ALTAI™ tactical boots. His issue before trying our boots was that he had never been able to find the perfect pair of boots. One pair would be too heavy, while another wasn't waterproof. Consistently, he would come away disappointed in the performance of various boot brands. Then he tried tactical boots from ALTAI™. The key characteristics about our reliable tactical boots that impressed Ben the most included:
Lightweight - The first time he saw our boots online, he expected for them to be bulky. To his surprise, our tactical boots were extremely light. To Ben, they felt like he was wearing regular athletic shoes.
Lacing System - Ben was very impressed with how easy it was to take on and off our ALTAI™ boots. Our speed lacing system is like no other boot, making the process of putting on your boots much easier.
The Perfect Fit - The ankle support was most impressive to Ben as he had ankle issues in the past. Ben felt like these boots fit him perfectly thanks to this support along with instant comfort.
Breathable - Just like in clothing, breathability in boots is very important to Ben and many others. During Ben's adventures in his ALTAI™ boots, his feet felt great the whole time and they never felt too hot.
Waterproof - For outdoorsman like Ben, keeping your feet dry is a necessity. Not only are our ALTAI™ tactical boots waterproof, but they also dry very quickly.
SuperFabric® - The use of SuperFabric® material in the ALTAI™ tactical boots impressed Ben. He loved the added protection, comfort, breathability and flexibility that the SuperFabric® in our boots provided.
Reliable Sole - The VIBRAM® soles highly fascinated Ben as he referred to the soles as being perfect. Our soles are waterproof, shock resistant, lightweight and thick, which helped Ben on his outdoor adventures.
Ben put our ALTAI™ tactical boots to the test in a real life experience and had nothing but great things to say in his product review. Our boots gave him the comfort, reliability and protection that he had never experienced before. If you are ready to put our ALTAI™ tactical boots to the test, give us a call at (800) 806-2611 or email info@altaigear.com to learn more!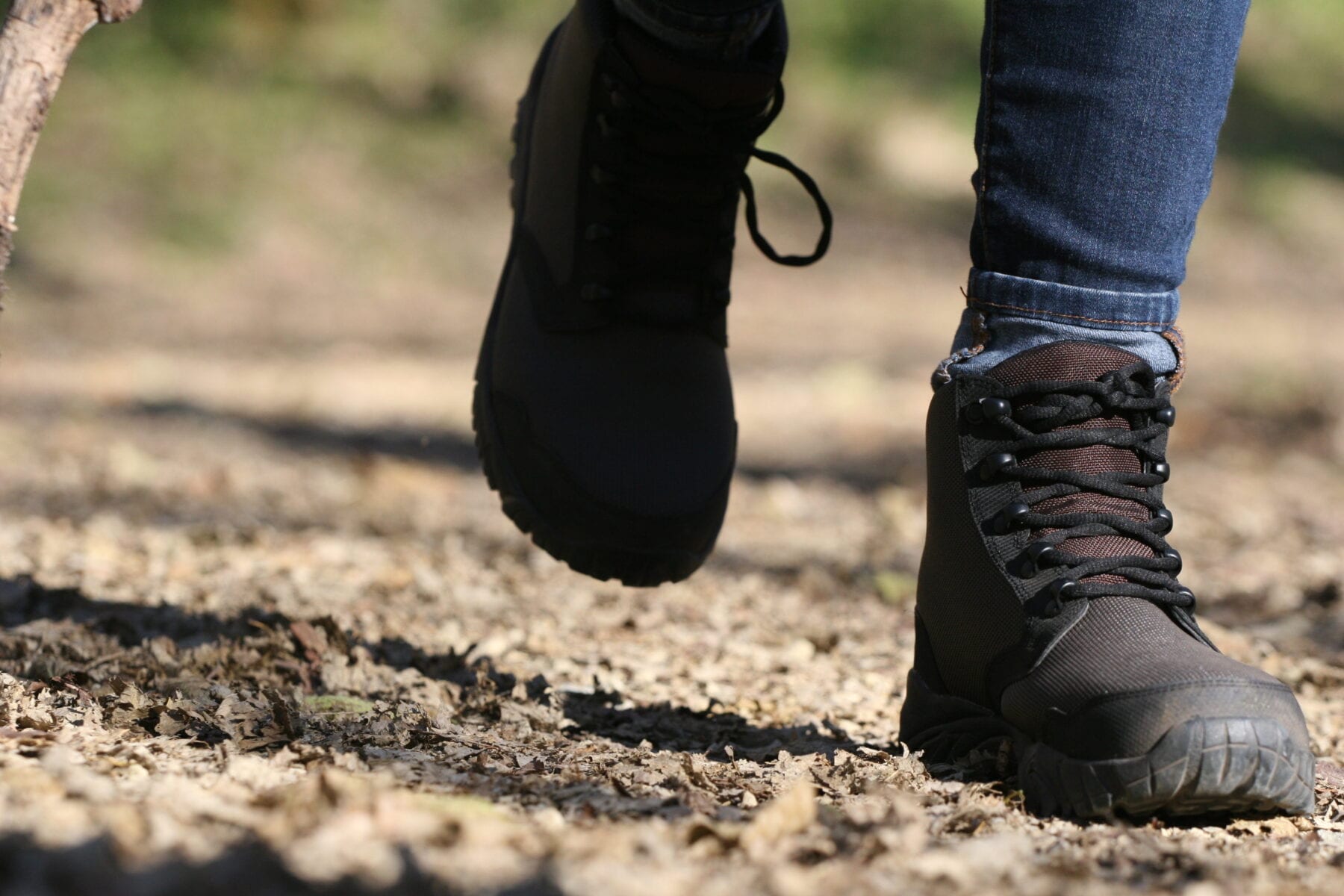 You've got all of your camping gear ready to go for the upcoming camping excursion. The importance of quality and reliable equipment should not be taken lightly if you plan to spend time first hand with mother nature. One part of your equipment that often gets overlooked when hiking and camping is your footwear. If you are not confident in the pair of boots that you currently have, and are worried that they will hurt your feet and will not be able to hold up against the weather conditions that you will experience, you still have time to enhance your footwear. Look no further than ALTAI™ for your next pair of hiking boots that will provide you with the reliability and comfort that you need to enjoy your upcoming outdoor excursion.
Boot Features
At ALTAI™, we pride ourselves on developing an all around boot. The design of this boot took quite some time because we wanted to be able to apply as many key features as possible into one boot. Our key features that will help you during your hiking and camping excursion include:
Protective Boot Upper - Thanks to the use of SuperFabric® technology, the upper section of our boots combine armor plate protection with comfortable material. No matter what type of extreme environments you enter into, your feet will stay protected!
Speed Lacing System - The last thing you want to do while hiking is bend down with a heavy backpack on your back to re-lace your shoes. Thanks to our speed lacing system, your boots will be easy to lace up when you put them on and will stay tight all day long.
Instant Comfort - The problem with a lot of brand new boots is that it takes a while to wear them in. Well, by choosing ALTAI™ for your hiking and camping boots, your new footwear will be comfortable from the first day you try them on! Additionally, our added support and comfort helps reduce fatigue in your feet after a long day hiking.
Long Lasting Soles - With ALTAI™, you are investing in hiking boots for the long haul. By utilizing VIBRAM® soles, we have been able to develop a boot that lasts!
Waterproof Technology - If you think you'll be hiking through creeks or other wet environments, every material used to create our ALTAI™ boots can repel water. This creates a truly unique waterproof experience, rather than the popular spray on waterproof chemical that is only temporary.
When preparing for your upcoming hiking and camping excursion, don't forget about your feet! You can only go as far as your feet will take you, so it is very important that they are well taken care of. If you are in the market for reliable and comfortable hiking boots, look no further than ALTAI™. Give us a call today at (800) 806-2611 to learn more about our high quality tactical boots!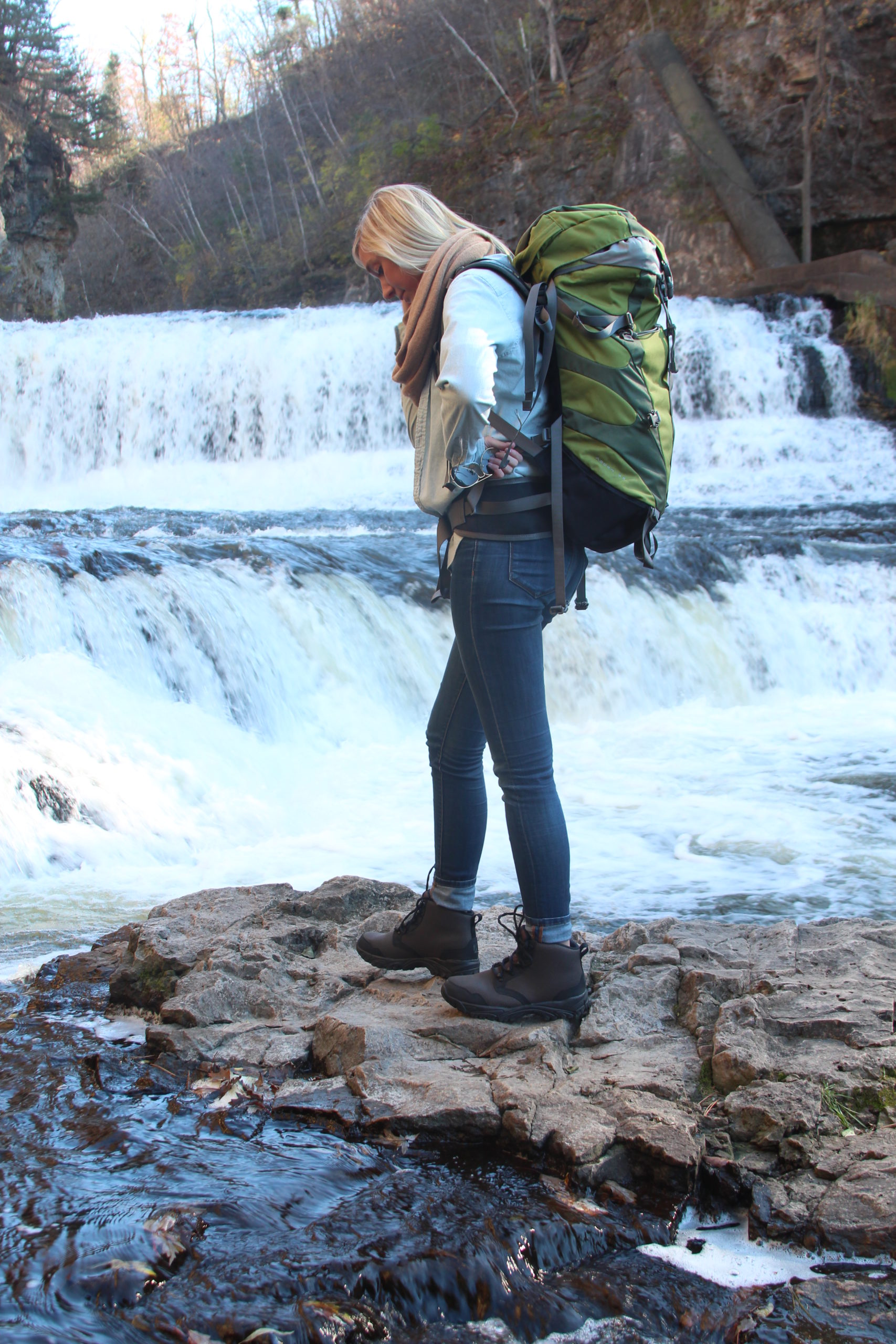 The anatomy of a human foot is made up of a very complex system with more than 100 muscles, tendons and ligaments. Each foot has multiple bones and almost three dozen joints. Quality footwear is very important for the protection and function of your feet as you set out on a hiking excursion. Technologically Advanced Hiking Footwear from ALTAI™ Gear is designed to Protect Your Foot's Structure from harm while giving you a Comfortable Boot Last. ALTAI™ boots are Tough, Lightweight, Waterproof and Breathable to accommodate the approximate 250,000 sweat glands in a typical foot.
10 Tips for Choosing the Best Hiking Boots
While hiking on a well-groomed trail or off the beaten trail, your feet are primarily responsible for providing Balance and Mobility. Every foot is unique in its structural makeup and arch. Finding a High Quality Hiking Boot with a comfortable "Last" could make all the difference. Below are some helpful tips for choosing the Best Hiking Boots for your individual feet.
Look for hiking or outdoor boots with a comfortable, Custom Fit Boot Last.
Lightweight Construction can allow you to hike on for miles without slowing down with foot fatigue.
Waterproofing and an Advanced Mud Guard are a must for hikes through snow, rain, mud and mountain streams.
Try on boots while wearing your favorite hiking socks to ensure a great fit.
Check the fit of the boot on a slope or incline to make sure your toes do not touch the front of the boot while hiking down hill.
A Breathable SuperFabric® Surround is engineered to keep your feet dry and healthy while your sweat glands are free to do their thing.
SuperFabric® also provides unmatched Protection with a boot upper that is Flexible, Abrasion Resistant and Quick Drying.
Find hikers made with a sturdy Speed Lacing System that provides a tight pull and continuous hold.
The Outsole should be very durable and provide excellent traction and grip on rough terrain. Take a close look at the VIBRAM® Sole used on ALTAI™ Hiking Boots.
A quality EVA Midsole provides great shock absorption, comfort, cushion and structural stability while hiking.
Hiking Footwear with Comfortable Boot Last
The last of a boot refers to the way the internal shape molds or conforms to the shape of your individual foot. ALTAI™ Footwear has an innovative design feature that allows for total comfort from the very first hike and persistent comfort for as long as you where them. The promising results of Comfortable Boot Last include:
Reduced Foot Fatigue
Greater All Day Foot Comfort
No Breaking In Period
Custom Fit and Feel
More Structural Stability
Reduction in Blisters or Discomfort
Technologically Advanced ALTAI™ Hiking Boots
ALTAI™ Gear has taken hiking to a whole new level. Each and every feature of our Hiking Footwear was designed to provide an excellent experience for your feet. You cannot choose a better hiking boot than ALTAI™ Hikers. Take them on your next hiking adventure and see if you agree that the Quality, Comfort, Protection, Lightweight Construction and Durability are unmatched in a hiker at this price point.
Call (800) 806-2611 or Shop Online Now to find Technologically Advanced ALTAI™ Hiking Boots that your feet will love.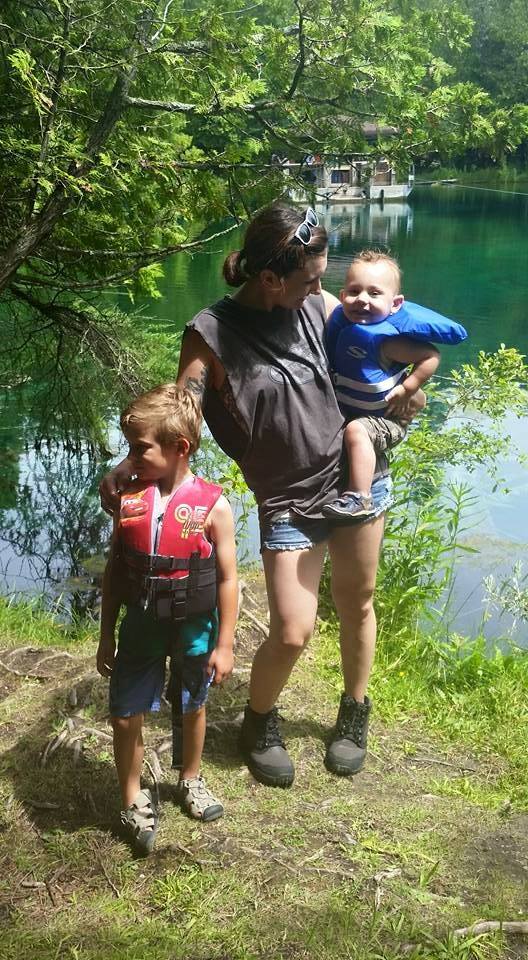 In today's world, everyone that starts out on an adventure is sure to carry two things: good shoes and a good camera. Whether you are trudging through the swamps of Louisiana, enjoying the crystal clear natural spring views of Michigan or setting up the bouncy house in your backyard for your kid's birthday, a nice camera and a good pair of boots is all you really need to make the memories last! At ALTAI™, we have versatile boots with rugged quality that are ready for whatever life may bring! Our tactical boots are specially designed to withstand any outdoor activity, regardless of where you are or what the climate it is!
Versatile Boots
These versatile boots are made to be lightweight, durable and extremely comfortable. We have worked hard to meet the demands of all types of outdoor adventurers. Our designs are made with law enforcement professionals and military personnel in mind so that you know you are getting a boot with rugged quality. However, our boots can be worn for so much more than just out on the job! Our tactical boots can handle all types of situations. Our most common happy consumers have been:
Military Personnel
Outdoor Survivalists
Extreme Weather Goers
Wet Environment Goers
The Rugged Quality of the ALTAI™ Tactical Boot
There is so much technology packed into this boot that you can rest assured you are getting the most advanced rugged quality boot on the market today. The upper portion of our boot is made with SuperFabric®, which is a combination of both cloth and armor plates. This gives the upper part of the boot durability and protective elements while also keeping is flexible, breathable and most importantly, comfortable. The bottom of our boot is made out of an advanced technology called VIBRAM®. This material is long lasting and known to be anti-clogging, slip resistant, and durable for any type of weather condition. Lastly, the sole of this shoe is made up of a remarkable material called EVA. It is most commonly found in running shoes because of its stress resistant capabilities. EVA is shock absorbent, lightweight and keeps your feet from becoming fatigued.
No matter where you are or when it is, if you have ALTAI™ tactical boots on, you are ready for whatever! So grab these boots and grab your camera and go make some new memories today! To order your ALTAI™ boots, call us today at (800) 806-2611.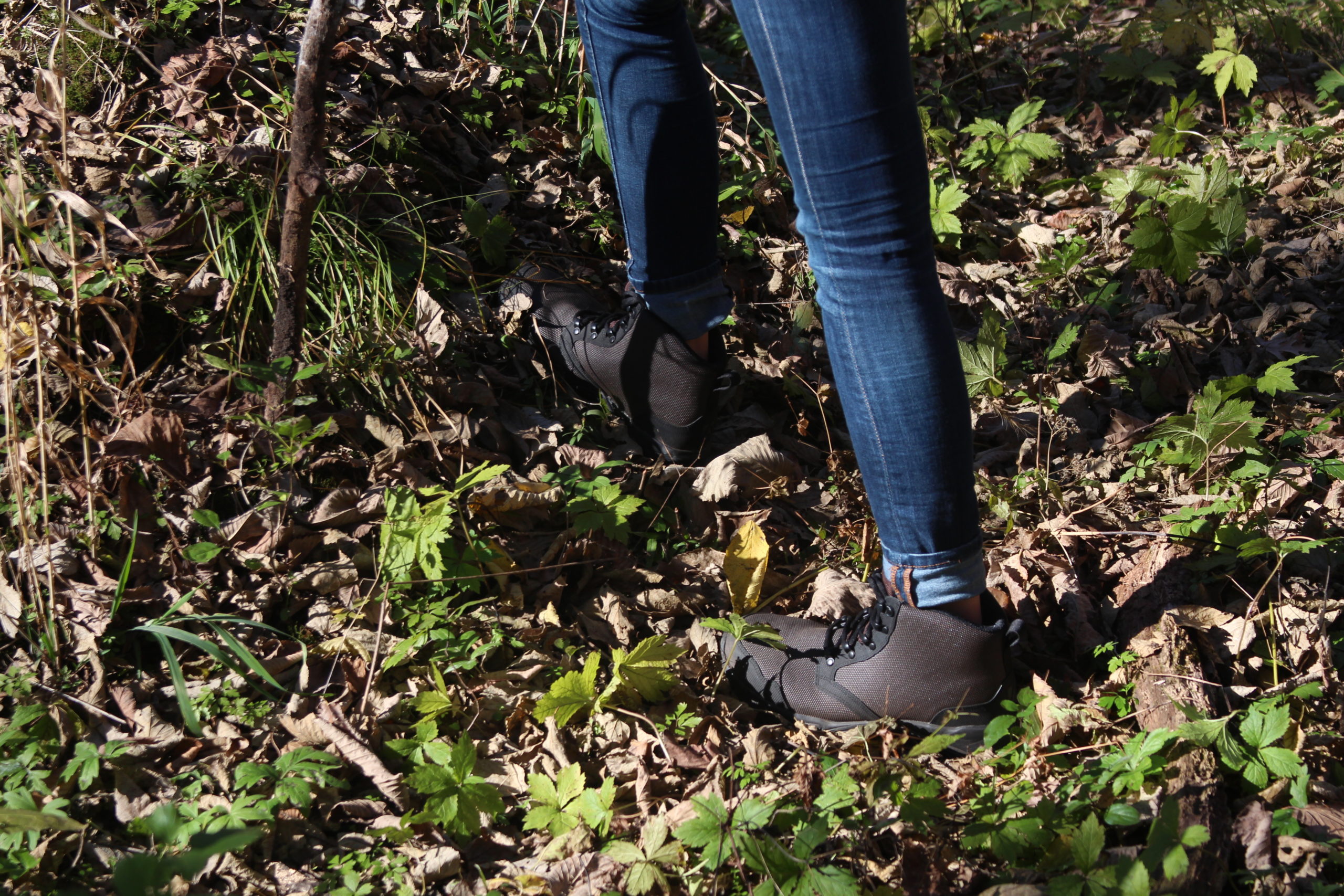 Are you planning a vacation where you will be enjoying the beautiful outdoors hiking, camping, hunting or just soaking in a natural landscape that you have never seen before? As you think about preparing and packing for this trip, you want to be sure that you have comfortable, versatile, durable and protective footwear so that you can be ready for any adventure your vacation throws at you! ALTAI™ tactical boots will keep up with your pace on your next journey, whether it's an all day hike, a quick morning run or weekend of camping in the woods. Our boots are extremely durable, using a highly innovative design and technology to give you exactly what you need for every day, all the way to the extremes. Do not set sail on your next vacation without a pair of ALTAI™ boots!
ALTAI™ Tactical Boots Take You Where You Want To Go
No matter where your next vacation takes you, your ALTAI™ boots will ensure that you are ready for fun and adventure. Our boots can accommodate intense or extreme hiking through difficult terrain, or will keep you grounded and steady if you are a new hiker that is expecting to keep the movement light and easy.
What sets our boots apart from others on the market is the combination of durability, breathability, comfort and protection so that you can be sure that your feet will not be the reason your vacation slows down. We use only the highest quality materials to make each and every section of the boot -- from the boot upper all the way to the laces (and all areas in between!). We use SuperFabric® for the boot upper which gives it a protective yet comfortable feel, EVA for the midsole and a top performing rubber sole material and technology known as VIBRAM® for the outsole. These high quality materials come together to provide you with one of the best boots on the market.
Take Our Boots on Your Next Vacation!
So, no matter where your next big vacation takes you, do not take off without a pair of ALTAI™ tactical boots. Our company is based in Minnesota so we understand what it takes to maneuver tough terrain and have designed a boot that can tackle extreme adventure as well as a leisurely stroll through the woods. If you have questions about our products or would like information about how to order, call us at (800) 806-2611 or email us directly at info@altaigear.com!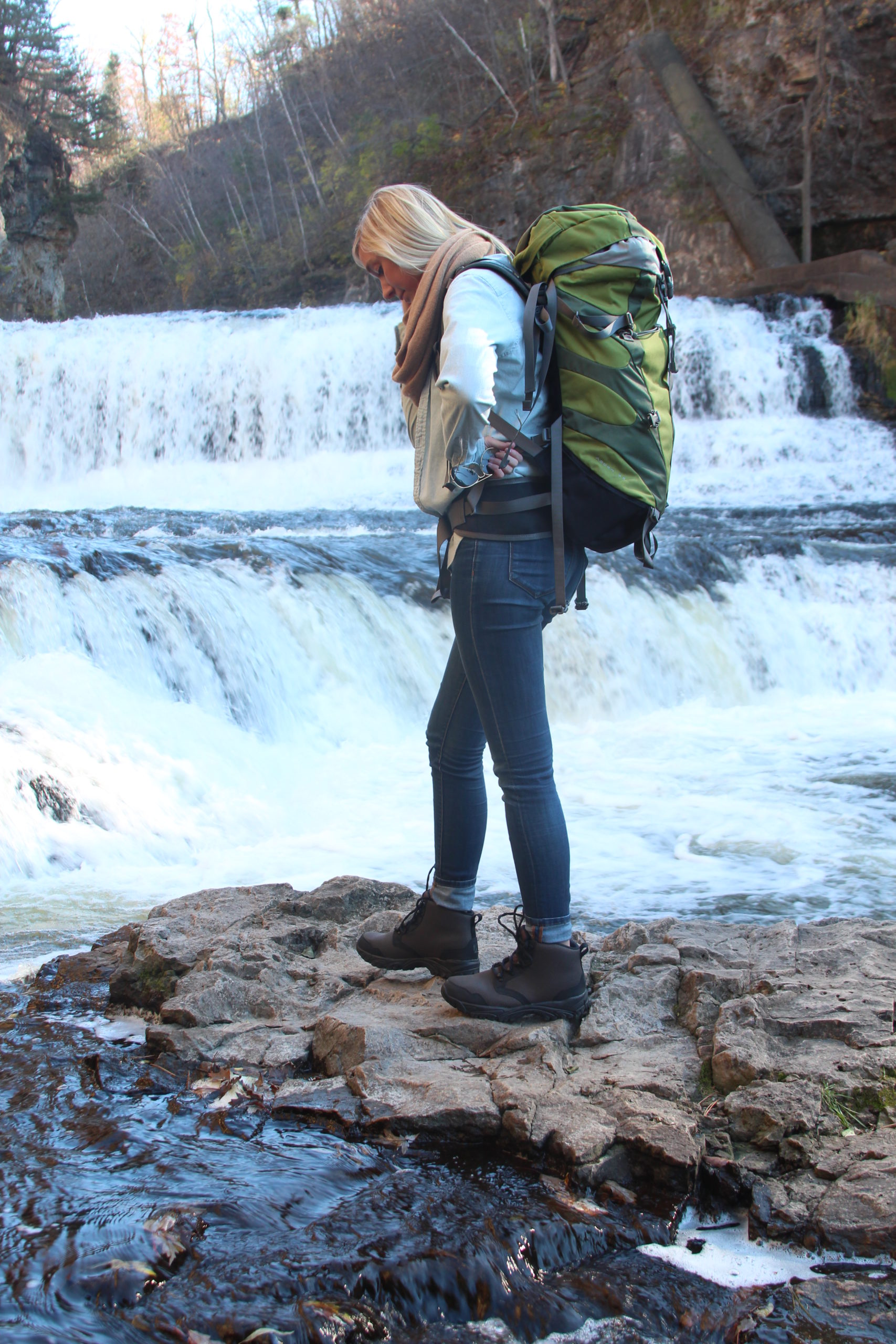 While these boots are made for walkin and that's just what they'll do, we promise that at ALTAI™ gear, we won't walk all over you! Instead, we will partner with you as you trudge through thick terrain, run through water, or hike through the sand. We are your top performing tactical boot on the market today and we are ready to be on your feet!
The Creation of the ALTAI™ Boot
Originally designed for law enforcement officials who endure all types of weather, terrain, and physical toughness, this boot was made to bring comfort to your rugged footwear. Combining research and technology with superior materials and an intelligent design has led to creating the world's most comfortable, lightweight and durable boot! This boot is not only suited for law enforcement officials, but also anyone working or spending time outdoors that wants a top performing tactical boot. This boot is tailored towards:
Military
Those working in extreme or wet environments
Hikers, campers, and even runners
Key Features
SuperFabric® Technology: Often found in motorcycle and military apparel, SuperFabric® is the toughest yet most comfortable material around. It is a uniquely designed material that contains both cloth and armor plates to give it a protective measure yet comfortable make-up. The ALTAI™ tactical boot uses SuperFabric® in the upper section of the boot. It extends past the ankle to help support and protect the foot from all different types of elements. The SuperFabric® material offers protection, breathability, abrasion resistance, flexibility, all while also being lightweight.
The Boot Sole: The outsole of our boot is the most exposed to the environment. Therefore, we placed VIBRAM®, a rubber sole material that has quality, long lasting capabilities. It is slip resistant, lightweight, non-marking, and frankly, an incredibly durable rubber sole. The midsole is made for comfort. Using EVA, a product that's known to be in running shoes, the tactical boot ensures that you see no fatigue when trudging through harsh environments. This material has outstanding contact and stress resistant capabilities. It is waterproof, shock absorbent, lightweight, and protects your feet from sharp objects that may be trying to puncture its way in.
Waterproof: So many brands of boots try to sell you on the "waterproof" feature when in all actuality, they spray a temporary chemical on it so that it seems to repel water. After time has worn the boot down, they are easily soaked and no longer waterproof. Each and every material used in our tactical boot repels, withstands, and is truly waterproof!
So if you are ready to walk in boots that won't walk all over you, it's time to try ALTAI™tactical boots. Call today at (800) 806-2611.