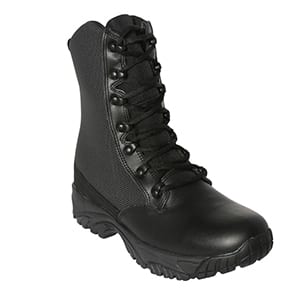 Do you wish you could stop your hectic life and take some time to travel the world? Well, for some individuals traveling the world is an actual part of their life. For the types that are planning an adventure across the globe, it is important that you invest in travel boots that will keep your feet protected and will provide the support and comfort needed for long days on your feet. Our team at ALTAI™ specializes in creating dynamic footwear for outdoor adventures. Whether you're traveling on a vacation or have made traveling your permanent state of living, our boots can help you get through deserts, rain and snow.
Quality Footwear that Keeps you Going
If this is not your first time traveling, chances are you have had some bad experiences with travel boots. Whether it be blisters, bulkiness, or a short lifespan, finding the perfect boot is not as easy as it sounds. At ALTAI™, we have taken notice of the misleading marketing that our competitors take part in. We have made it a point to stay true to our elite boot qualities. The last thing you want while you travel the world is for your feet to hold you back from experiencing breathtaking views and excursions. To help ensure your travel boots from ALTAI™ do not hold you back on your journey, we have focused on mastering the following key features of our boots:
Protective – Using the same type of material in motorcycle equipment, the boot upper section of our travel boots are made up of SuperFabric®. This material combines a lightweight and comfortable boot material with armored plates to provide the utmost protection around the globe.
Long Lasting – Due to the level of respect and recognition VIBRAM® soles have gained over the years, we felt it was imperative to implement these soles into our travel boots. These soles can handle any conditions mother nature throws your way!
No Fatigue – One of the biggest complaints about boots are that they wear your feet down quickly and make the rest of your body tired. This is precisely why our team felt is was vital to utilize ethylene-vinyl acetate (EVA) in our boots. This material is often found in running shoes and helps prevent your feet from experiencing fatigue.
Waterproof – If you plan to travel the world, chances are you will experience some wet conditions during your journey. Unlike the temporary spray-on substance that our competitors use, every material used in our travel boots can repel water, which helps create a truly waterproof experience.
If you are preparing for your travels around the world, don't forget about your feet! Now is the time to invest in reliable, comfortable and protective travel boots from ALTAI™. Give us a call today at (800) 806-2611 or email info@altaigear.com to learn more about our footwear to travel the world in.