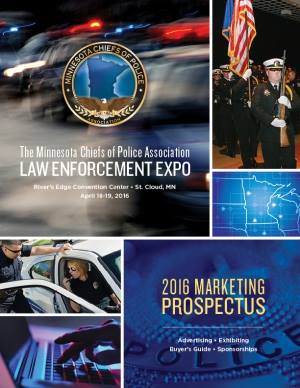 The popular, durable and dependable ALTAI™ tactical boots will be one of the products featured at the upcoming 2016 Minnesota Chief Of Police Association Expo, April 18-19th at the River's Edge Convention Center in St. Cloud, MN.  This expo will attract more than 400 law enforcement leaders and public safety professionals from the area and allow them to get a closer look at many products and services that are used in the field on a daily basis.
Attendees of the Expo will be able to look, feel and even try on many different products that are designed to protect them and perhaps make their jobs just a little bit easier.  This event is a great way to facilitate strong connection between law enforcement members in the area with companies that make products that are specifically designed to enhance their day-to-day experience such as ALTAI™ tactical footwear.  We all know that law enforcement has one of the most difficult jobs in our society.  Getting high quality gear that protects and serves them well is extremely important.
ALTAI™ Tactical Boots Featured At April Expo, St. Cloud MN
One special product featured at the Chief of Police Association Expo are our ALTAI™ tactical boots.  They have been used for years by law enforcement, EMTs, firefighters, first responders, and other public safety officials for highly protective and effective foot protection.  These boots are water resistant, keeping your feet warm and dry in the elements, and they allow you to move around easily.  They also have strong tread that provides excellent traction on all types of terrain.  The speed lacing system on all ALTAI™ tactical boots makes getting in and out of the boots easy and fast.
These specialized boots are made from the highest quality materials that will take you where you need to go, for years. The upper, extends past the ankle for support and is made of SuberFabric®, a fabric material that is coupled with state of the art armor technology which gives the user protection, flexibility, breath-ability, stain and water resistance, all while keeping you light on your feet.  The ALTAI™ tactical boot also features a Vibram® outsole, which stands up to liquid without absorbing it.
Many Unique Benefits of ALTAI™ Tactical Boots:
Made from high quality, durable materials
Water Resistant
Stain Resistant
Breathable Construction allows for maximum flexibility
Polishable Leather Toe looks professional while it protects
Abrasion Resistant and long lasting
Lightweight so your mobility is not compromised
Quick Drying technology keeps your feet dry
Speed Lacing System allows you to be ready for the next case at any moment
If you would like more information about ALTAI™ tactical boots before or after the Expo in St. Cloud, MN, call our team at 1-(800) 806-2611.
It's back!!! That's right, you guessed it! The 2016 Police K9 Conference & Vendor Show is back for another year. Mark your calendars for March 8-10, 2016, in Las Vegas and get ready for some top notch training. While you're there, you'll get the chance to explore and visit with some wonderful vendors. At ALTAI™, we didn't hesitate to sign up as a vendor and be a part of such an amazing event for K9 Officers. While you are at this police K9 conference, stop by booth 13 to see the new types of boots for K9 officers that we have to offer.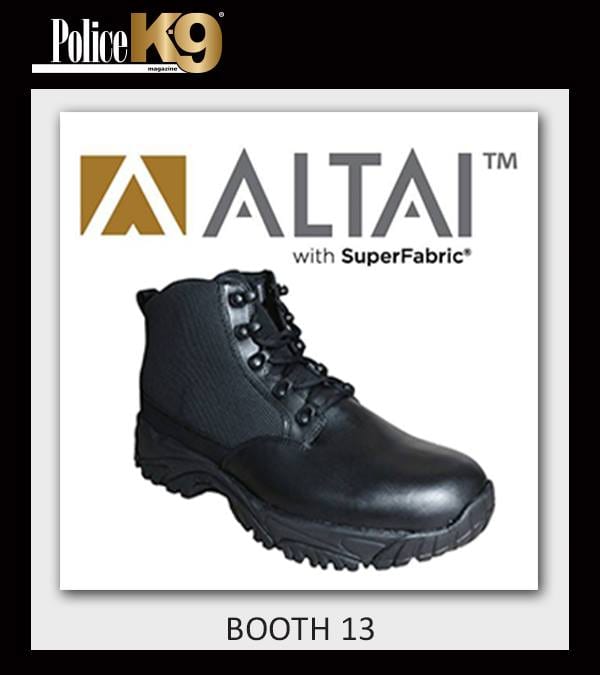 Facts on the 2016 Police K9 Conference | March 8-10 | Las Vegas:
Who - Police K-9 Magazine is hosting one of the largest K-9 training events across the globe.
What - At this police K9 conference, you'll be able to receive training from 32 world class instructors. In your down time, you'll be able to explore products from 62 different vendors, including ALTAI™!
When - This event takes place from March 8-10, 2016. On March 8th, you will participate in registration, an icebreaker social and vendor show. On March 9th-10th, you'll dive into the training classes and more of the vendor show.
Where - Get your bags ready for Vegas! This conference and vendor show will be taking place at the Tuscany Suites in Las Vegas, Nevada. The detailed address is:
- 255 E Flamingo Rd Las Vegas, NV 89169
How - Registration is available now. For only $295 per person, you'll get to experience this one of a kind event which includes a certificate for 16 hours of continuing law enforcement K9 education. Book your stay with Tuscany Suites & Casino for as little as $59 per night. Sign up for this great event at policek9magazine.com/attendees or by calling (270) 534-0500.
ALTAI™ at the 2016 Police K9 Conference & Vendor Show
At ALTAI™, we would like to thank you and your K9 for your honorable service and your willingness to consistently protect our community. As a small token of our appreciation, we developed tactical boots that are specifically designed for those in law enforcement. If you are looking for new boots for the job that are lightweight, comfortable, protective, waterproof and durable, then be sure to stop by the ALTAI™ booth during your time at the 2016 Police K9 Conference & Vendor Show. We will be set up at booth 13 and ready to answer any questions that you may have, or even let you try on our boots first hand.
We at ALTAI™ cannot be more excited to be apart of the 2016 Police K9 Conference & Vendor Show again this year. Mark your calendars for March 8-10, 2016 in Las Vegas and book your registration now! Don't forget to stop by and try our ALTAI™ law enforcement tactical boots at booth 13 to help you keep up with your K9! Give us a call today at (800) 806-2611 if you have any questions about our boots. Otherwise, we'll see you in Vegas!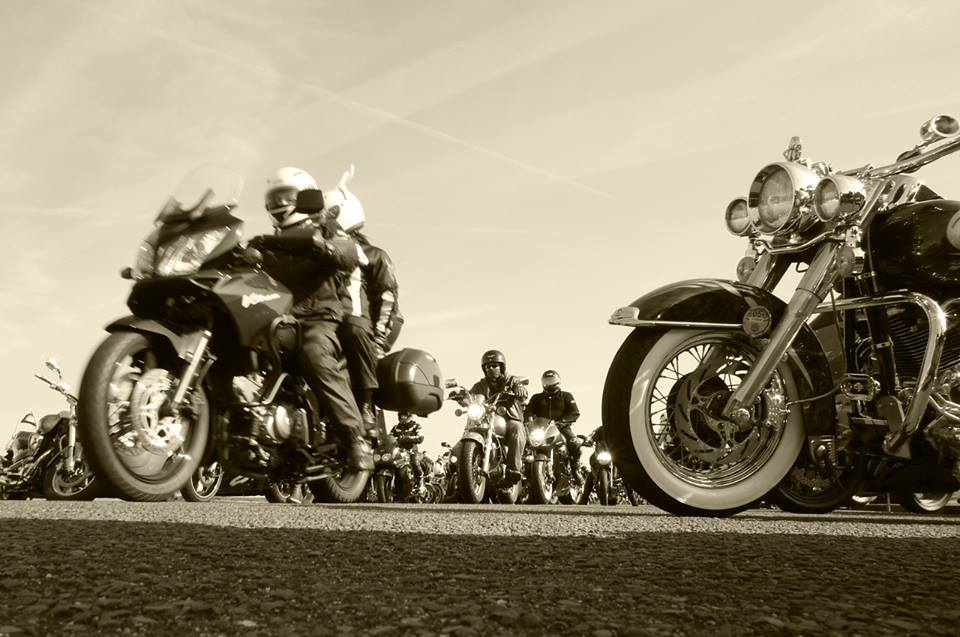 The fundraising event for Sgt. Jesse Garcia raised $4,000, and Minneapolis Police Officer Richard Walker won the ALTAI™ boots in the silent auction. My wife and I met ALTAI™ Outreach Director Don White and his wife in the Yarusso's parking lot, where the event was staged with tents and tables. There were about 50 motorcycle riders present from the bike run earlier that day; many of them representing police chapters of various bike clubs. Silent auction items and bid sheets were assembled on tables near the entrance, and we bid on some of the items before going through the buffet and sitting down to eat. The dinner was terrific, which is no surprise since Yarusso's has been a St. Paul fixture since 1933.
A few days later Officer Walker came to the ALTAI™ showroom in Oakdale and selected a pair of short black boots as his prize. Officer Walker told me he works with Sgt. Garcia, and while he was happy to win the auction we both felt the gravity of Sgt. Garcia's condition - our hearts were with Sgt. Garcia and his family. Thank you Officer Walker for your loyalty and support to your brother-in-blue.
Postscript: Sgt. Jesse Garcia passed away the morning of June 30th, 2015. Thank you Sgt. Garcia for your dedicated service; rest in peace brother.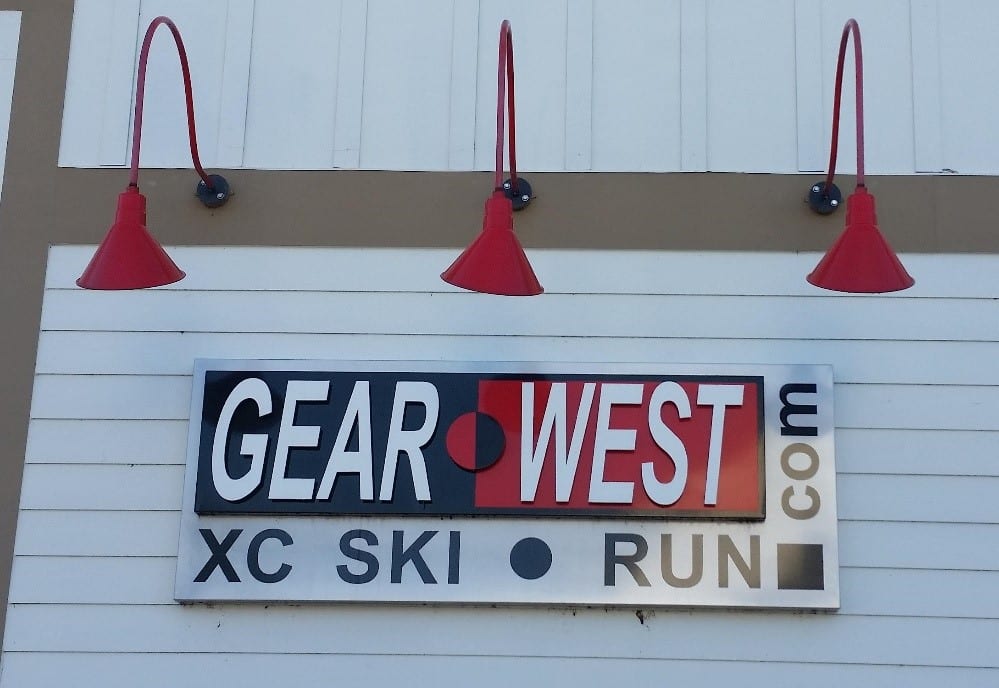 Waffles with greek yogurt and fresh berries were disappearing quickly at Gear West (www.gearwest.com), located in Long Lake, MN. Every Saturday morning Gear West sponsors a run/hike and provides breakfast for the participants. Don and I were there to represent ALTAI on July 18 and co-sponsor the event.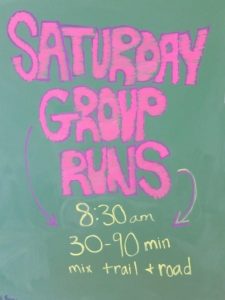 Participant numbers were down slightly due to folks cleaning up their yards after storms swept in particularly hard the previous night, with a local tornado and strong winds knocking out power for thousands and downing trees. This morning Mother Nature was equally hard to deny - showing her sunny side and keeping spirits light for a fine run. We enjoyed the meal along with the runners returning from their weekly morning jaunt. A big "thank you" to Corey for inviting us to the event – next time we'll rent a paddleboard for some fun on nearby Long Lake!
Get out any Saturday for some fresh air while the weather is still nice, you might even see us there!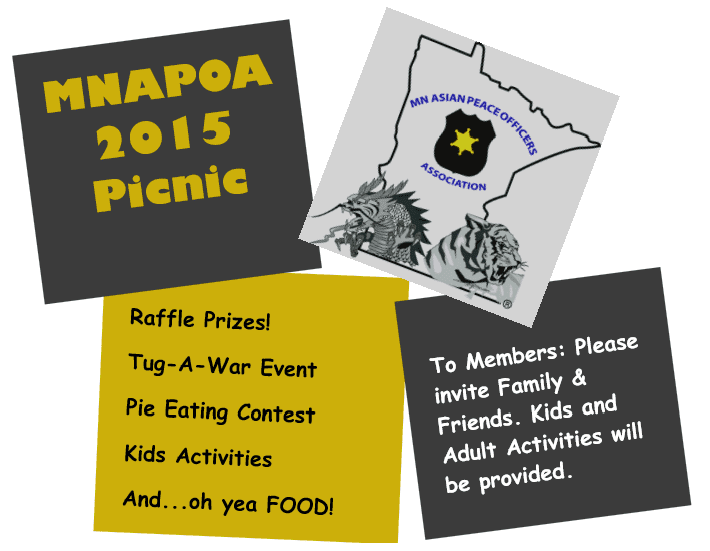 The time of year has come again for the MN Asian Police Officers Association (MNAPOA) annual picnic! With such a great turnout last year, this year's event on August 8, 2015 is sure to be even better! With a day jam packed with various events, your friends and family will be able to enjoy a day at Roseville Central Park! Additionally, one of our team members from ALTAI™ will be present to share the benefits that our tactical boots, designed specifically for law enforcement officers, can provide you on the job.
Details of the MNAPOA Picnic 2015
This event is for friends and family of individuals involved in the MNAPOA. On August 8, 2015, come to Roseville Central Park from 9:00am to 4:00pm to experience plenty of good food and fun! Located at 2540 Lexington Avenue North, our party will be hard to miss! Throughout the day, there will be a Tug-A-War event, pie eating contest, bingo, kids activities, food from the grill and even raffle prizes! Additionally, MNAPOA president, Jimmy Yang, will be sharing a message at the noon hour, and it is one you will not want to miss!
ALTAI™ Tactical Boot of Choice
During the 12:00-1:00pm hour, members from ALTAI™ will be present to share just how great our tactical boots are for law enforcement officers. So, while you are eating your hamburger or hotdog, stop by the ALTAI™ tent to try out our tactical boots. Our guess is that some of you have already had a pair of our tactical boots, and are eager for more. If you have never had a pair of the ALTAI™ tactical boots, we hope to see your jaw drop once you hear about all of the unique features that our boots offer you in your line of work. From SuperFabric® material that keeps your feet comfortable and protected to our lightweight and long lasting VIBRAM® soles, these boots will feel great the first time you try them on!
See you at the Picnic!
If you're involved in MNAPOA and your family is free on August 8, 2015, join ALTAI™ and some of our staff at the MN Asian Police Officers Association (MNAPOA) annual picnic! Come eat good food, enjoy games for the whole family, and learn more about the ALTAI™ tactical boots! We're excited to see you and your family this year and are excited for another successful picnic to honor our Police officers in the great state of Minnesota!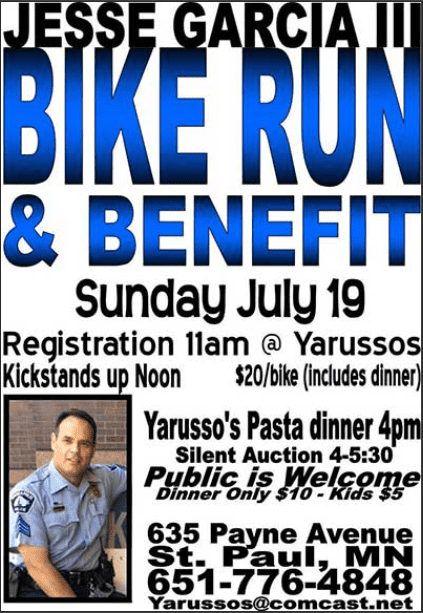 At ALTAI, we're constantly blown away by the sacrifices that the men and women that choose to wear our boots make for our great country. Whether it's by serving overseas or serving in local public service, these brave individuals work hard each and everyday to protect our country, often without any recognition, and sometimes with a bit of ridicule from those who don't appreciate their service.
Recently we heard about a Minneapolis Police Sergeant Jesse Garcia III, who is a 24-year veteran of the Minneapolis Police Department and was unfortunately recently diagnosed with stage-4 stomach cancer. Jesse is a 1985 graduate of St. Paul Johnson High School and joined the local police force in 1990 and hasn't left since. Jesse is a family man and has kids that light up his world. He's been an active contributor to the Minneapolis/St. Paul communities for decades and was even the media spokesperson for the Minneapolis Police Department for many years. Jesse is currently undergoing treatment, but the community has responded in droves to try and support Jesse and his loving family.
Local  Minnesota Community Hosting a Bike Run & Benefit to Support Jesse Garcia & Family
Members of the community have organized a bike run & benefit on Sunday, July 19th that will benefit Jesse Garcia and his family. The bike run will start at Yarussos Restaurant in St. Paul at 11:00am. Below are some of the event particulars:
Location:
Yarussos Italian Restaurant
635 Payne Avenue
St. Paul, MN
Registration Fees:
$20 per bike or dinner for only $10 for adults and $5 for kids
Event Hours:
Event starts at 11am
Kickstands are up at 12pm
Participants will return to Yarussos at 4pm for dinner
A silent auction will be held from 4:30pm – 5:30pm after the bike ride to benefit Jesse and his family.
Contact Numbers for More Information:
If you're interested in participating in the event feel free to contact one of the event organizers by calling (651) 776-4848 or (612) 554-2260.
ALTAI™ Participating in Silent Auction
ALTAI™ has agreed to donate a pair of our tactical boots for the silent auction and we'll also have representatives onsite during the event to honor the many contributions that Jesse Garcia has made to our great community.
We hope that you'll join us on July 19th at Yarussos Italian Restaurant to show Jesse and his family how much he means to the community of Minneapolis/St. Paul.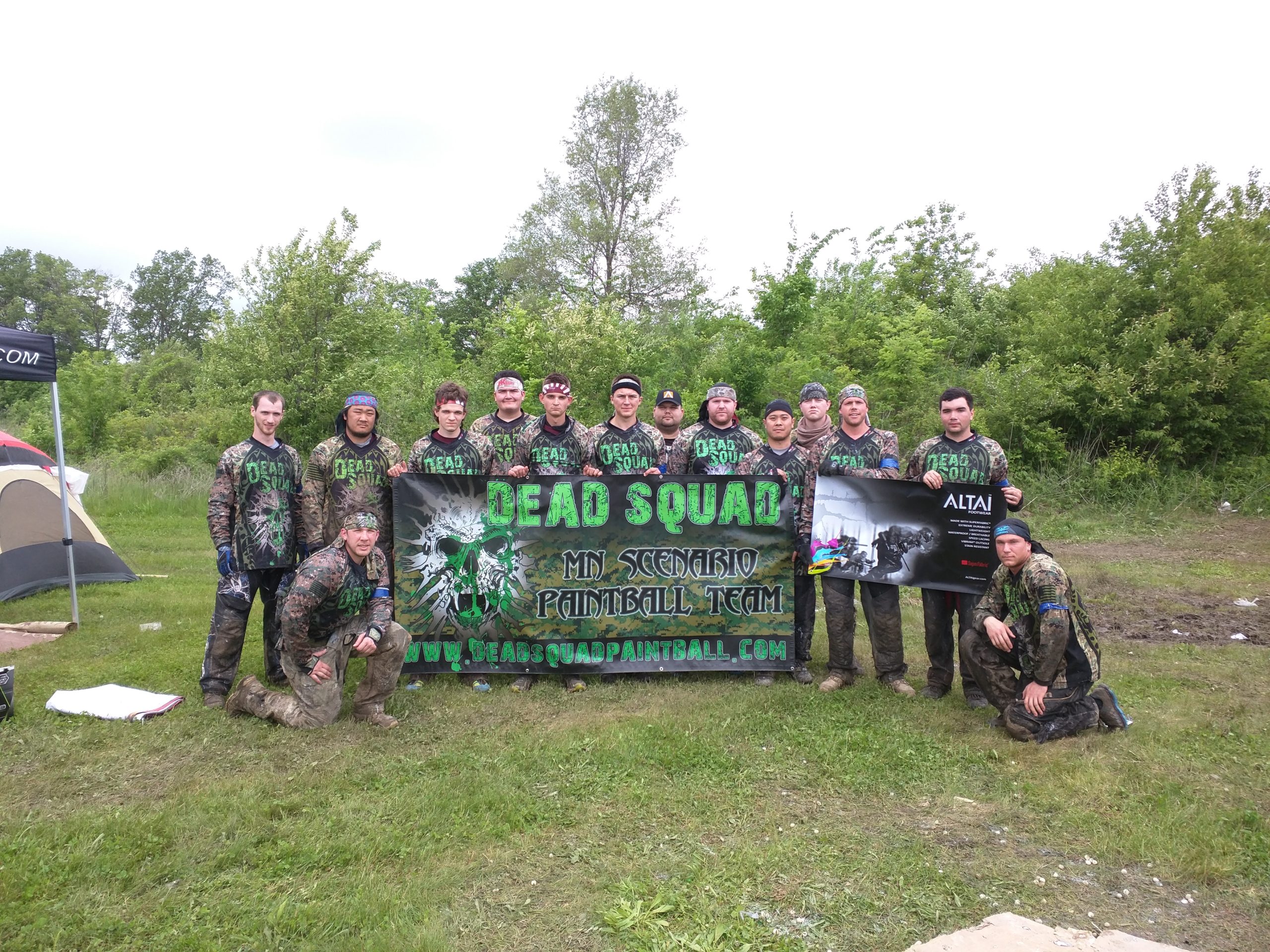 At ALTAI™, partnering with organizations in the community is something that we have a passion for. Seeing individuals utilize our tactical boots for their profession or leisure activities makes all the hard work behind the scenes worth it. Recently, ALTAI™ has decided to sponsor the "Dead Squad" paintball team, which is the premier team in Minnesota. The terrain of a paintball course can be tough on your feet, which is why we decided to sponsor this group of professionals. Our quality hiking boots are ideal for this sport.
The Importance of ALTAI™ Boots
When it comes to paintball, you never know what kind of environment the course is going to be in. The "Dead Squad" may have a tournament in the wetlands one weekend and have another tournament in a more mountainous terrain the next. In order to be a competitive and elite paintball team, you cannot let the weather and terrain affect the performance of your team. Your feet are one of the most important parts of the body when it comes to paintball, so it is vital that you keep them protected. At ALTAI™, we felt that our tactical boots were just what the members of this team needed to succeed on the courses.
ALTAI™'s Love of "Dead Squad's" Mission
When ALTAI™ tried to decide on a organization to sponsor, we did not want to work with just any ordinary team. Instead, we wanted to partner with a team that focused on having fun and bringing people together. "Dead Squad" had a mission statement that reflected just what we were looking for in a partner:
Have fun.
Become a better paintball player, and increase your individual skillset.
Serve as ambassadors of the paintball sport and share "Dead Squad's" passion for paintball with others.
Paintball Benefits From Wearing ALTAI™ Boots
Waterproof - Most of the tactical boots on the market today claim to be waterproof. Their definition of being waterproof is having a spray on repellant applied to the exterior of their boots. This is only a temporary solution. All materials that make up ALTAI™ waterproof hiking boots are water resistant, making our boots truly waterproof. This is a necessity on the paintball course.
Lightweight - There is nothing worse for paintballers than to have heavy boots that weigh you down and make you slow out on the course. ALTAI™ offers a lightweight hiking boot that makes you feel like you aren't even wearing boots at all!
Protection - By using SuperFabric® in our boots, individuals are able to experience comfort and protection at the same time. No matter what type of environment your course is in, your feet will stay protected.
ALTAI™ is excited to continue supporting the "Dead Squad" paintball team and hope that they experience continued success. Order online or to learn more about the ALTAI™ tactical boots call 800-806-2611 or visit www.altaigear.com.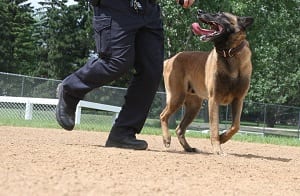 The much anticipated time has finally arrived to watch an amazing display of Teamwork, Skill, Agility and Bravery at the 2015 USPCA PD1 K-9 Trials in Elk River, MN June 29-30. This spectacular event is hosted by the Elk River Police Department and Sherburne County Sheriff's Office. ALTAI™ Tactical Footwear is a Proud Event Sponsor. The ALTAI™ Gear Team will also be sponsoring a participating K-9 Officer Team. This is a great opportunity for the sponsored K9 Handler to put our Police Officer Tactical Boots to the test during the competition.
Events at Elk River MN K-9 Trials
Event Participants in the 2015 K9 Trials will take part in events that test and showcase skills needed to pass the United States Police Canine Association Patrol Dog 1 Certification. K-9 Events are Free to the public and fun to watch.
K9 Trials include the follow canine performance skills:
K-9 Agility Course
K-9 Obedience
Suspect Search
Article Search
Evidence Scent Detection
Criminal Apprehension without Gunfire
Criminal Apprehension including Gunfire
Elk River K-9 Event Participants
As many as 90 K-9 Officer Teams from Minnesota, Wisconsin, South Dakota, North Dakota and Manitoba Canada are eligible to receive K9 Officer Certification in Elk River, MN. Police Dogs represent one of the best and fastest growing tools used to protect public safety and control crime. It takes a special, highly trained canine to become one of the Top Dogs in Police Work.
ALTAI™ Police Tactical Boots
The demanding K-9 Certification Trials require quick footwork by the K-9 Handlers as well as the police dogs. With so much on the line its vital to have the right Tactical Boots to allow officers to keep up with their K9 partners. ALTAI™ Gear will be sponsoring a Participating K-9 Team with the handler wearing a pair of ALTAI™ Police Tactical Boots.
Giving Away Free Pairs of Tactical Boots
The ALTAI™ Gear Team will be on hand to answer questions and demonstrate our lineup of Tactical Footwear. During breaks in the competition you are welcome to stop by to visit and see for yourself why K-9 Officers from across the country are loving ALTAI™ Police Tactical Boots for use on the job. They have proven to be Durable, Comfortable, Protective and High Performance.
We encourage you to enter our Raffle to Receive a Free Pair of ALTAI™ Tactical Boots to be given away during the Banquet Ceremony!
Event Sponsor ALTAI™ Tactical Boots
The ALTAI™ Team is honored to be a part of the 2015 K9 Trials taking place in Elk River, MN. We are an Event Sponsor as well as a K-9 Officer Team Sponsor for this incredible K9 Certification Event. While you are on break from the competition, stop by the ALTAI™ Exhibit and enter our raffle to win a pair of ALTAI™ Tactical Boots. See for yourself how Durable, Comfortable and Protective, Police Boots can be.
Call an ALTAI™ representative Today at 800-806-2611 or Visit the ALTAI™ Event Sponsor Exhibit at the 2015 K-9 Trials in Elk River, MN on June 29-30!