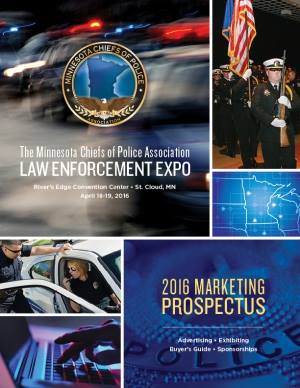 The popular, durable and dependable ALTAI™ tactical boots will be one of the products featured at the upcoming 2016 Minnesota Chief Of Police Association Expo, April 18-19th at the River's Edge Convention Center in St. Cloud, MN.  This expo will attract more than 400 law enforcement leaders and public safety professionals from the area and allow them to get a closer look at many products and services that are used in the field on a daily basis.
Attendees of the Expo will be able to look, feel and even try on many different products that are designed to protect them and perhaps make their jobs just a little bit easier.  This event is a great way to facilitate strong connection between law enforcement members in the area with companies that make products that are specifically designed to enhance their day-to-day experience such as ALTAI™ tactical footwear.  We all know that law enforcement has one of the most difficult jobs in our society.  Getting high quality gear that protects and serves them well is extremely important.
ALTAI™ Tactical Boots Featured At April Expo, St. Cloud MN
One special product featured at the Chief of Police Association Expo are our ALTAI™ tactical boots.  They have been used for years by law enforcement, EMTs, firefighters, first responders, and other public safety officials for highly protective and effective foot protection.  These boots are water resistant, keeping your feet warm and dry in the elements, and they allow you to move around easily.  They also have strong tread that provides excellent traction on all types of terrain.  The speed lacing system on all ALTAI™ tactical boots makes getting in and out of the boots easy and fast.
These specialized boots are made from the highest quality materials that will take you where you need to go, for years. The upper, extends past the ankle for support and is made of SuberFabric®, a fabric material that is coupled with state of the art armor technology which gives the user protection, flexibility, breath-ability, stain and water resistance, all while keeping you light on your feet.  The ALTAI™ tactical boot also features a Vibram® outsole, which stands up to liquid without absorbing it.
Many Unique Benefits of ALTAI™ Tactical Boots:
Made from high quality, durable materials
Water Resistant
Stain Resistant
Breathable Construction allows for maximum flexibility
Polishable Leather Toe looks professional while it protects
Abrasion Resistant and long lasting
Lightweight so your mobility is not compromised
Quick Drying technology keeps your feet dry
Speed Lacing System allows you to be ready for the next case at any moment
If you would like more information about ALTAI™ tactical boots before or after the Expo in St. Cloud, MN, call our team at 1-(800) 806-2611.