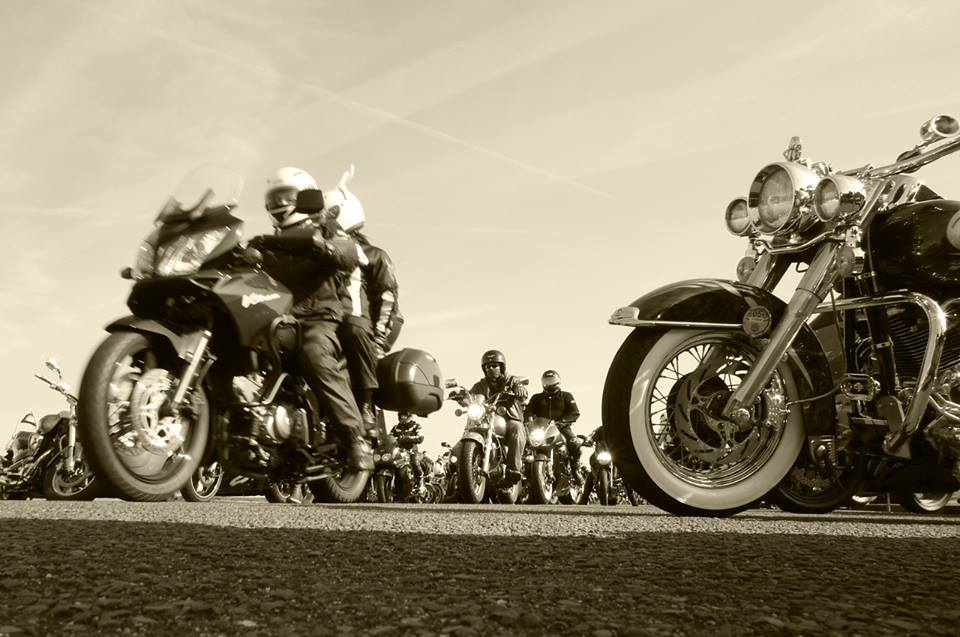 The fundraising event for Sgt. Jesse Garcia raised $4,000, and Minneapolis Police Officer Richard Walker won the ALTAI™ boots in the silent auction. My wife and I met ALTAI™ Outreach Director Don White and his wife in the Yarusso's parking lot, where the event was staged with tents and tables. There were about 50 motorcycle riders present from the bike run earlier that day; many of them representing police chapters of various bike clubs. Silent auction items and bid sheets were assembled on tables near the entrance, and we bid on some of the items before going through the buffet and sitting down to eat. The dinner was terrific, which is no surprise since Yarusso's has been a St. Paul fixture since 1933.
A few days later Officer Walker came to the ALTAI™ showroom in Oakdale and selected a pair of short black boots as his prize. Officer Walker told me he works with Sgt. Garcia, and while he was happy to win the auction we both felt the gravity of Sgt. Garcia's condition - our hearts were with Sgt. Garcia and his family. Thank you Officer Walker for your loyalty and support to your brother-in-blue.
Postscript: Sgt. Jesse Garcia passed away the morning of June 30th, 2015. Thank you Sgt. Garcia for your dedicated service; rest in peace brother.