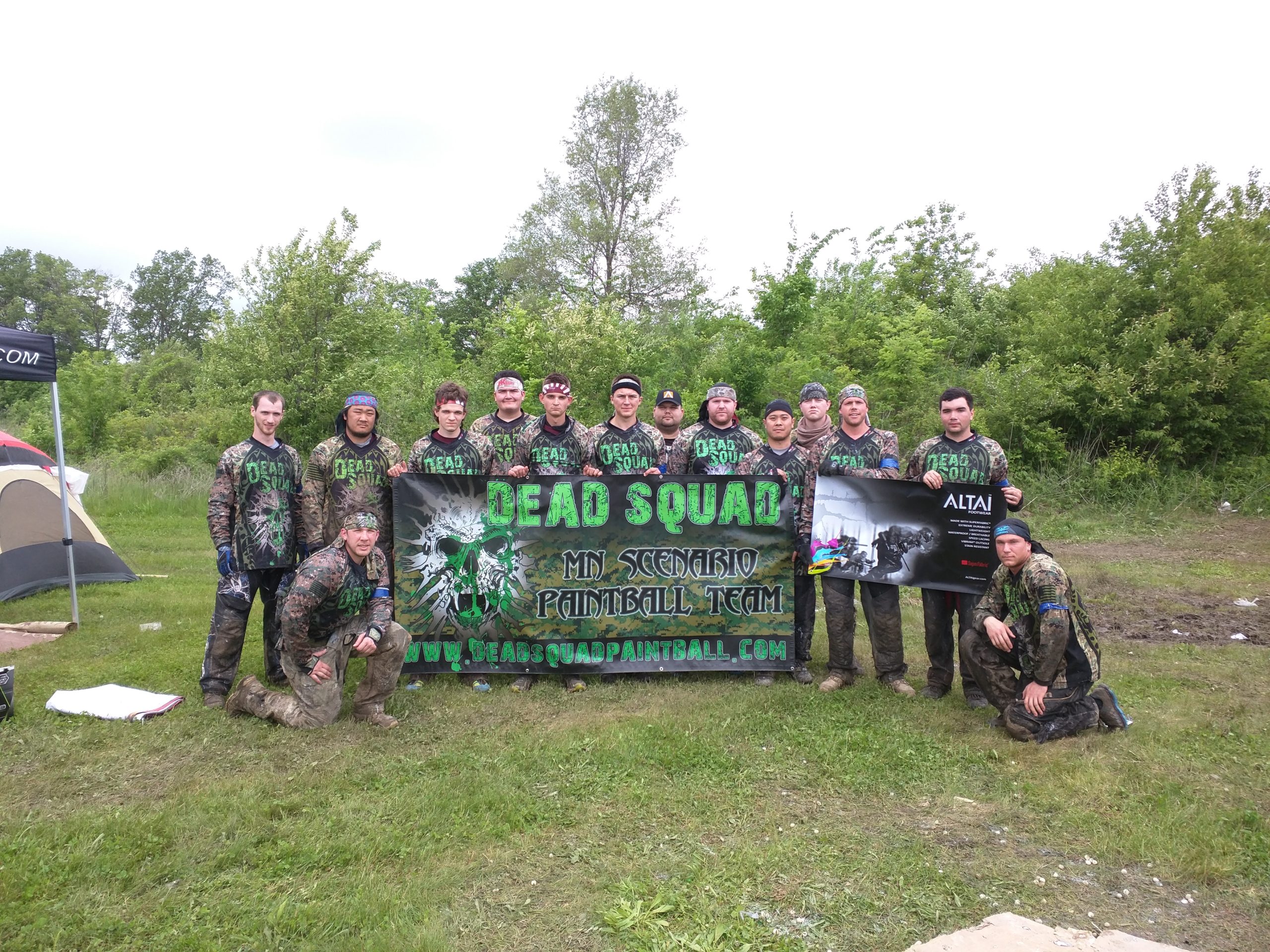 At ALTAI™, partnering with organizations in the community is something that we have a passion for. Seeing individuals utilize our tactical boots for their profession or leisure activities makes all the hard work behind the scenes worth it. Recently, ALTAI™ has decided to sponsor the "Dead Squad" paintball team, which is the premier team in Minnesota. The terrain of a paintball course can be tough on your feet, which is why we decided to sponsor this group of professionals. Our quality hiking boots are ideal for this sport.
The Importance of ALTAI™ Boots
When it comes to paintball, you never know what kind of environment the course is going to be in. The "Dead Squad" may have a tournament in the wetlands one weekend and have another tournament in a more mountainous terrain the next. In order to be a competitive and elite paintball team, you cannot let the weather and terrain affect the performance of your team. Your feet are one of the most important parts of the body when it comes to paintball, so it is vital that you keep them protected. At ALTAI™, we felt that our tactical boots were just what the members of this team needed to succeed on the courses.
ALTAI™'s Love of "Dead Squad's" Mission
When ALTAI™ tried to decide on a organization to sponsor, we did not want to work with just any ordinary team. Instead, we wanted to partner with a team that focused on having fun and bringing people together. "Dead Squad" had a mission statement that reflected just what we were looking for in a partner:
Have fun.
Become a better paintball player, and increase your individual skillset.
Serve as ambassadors of the paintball sport and share "Dead Squad's" passion for paintball with others.
Paintball Benefits From Wearing ALTAI™ Boots
Waterproof – Most of the tactical boots on the market today claim to be waterproof. Their definition of being waterproof is having a spray on repellant applied to the exterior of their boots. This is only a temporary solution. All materials that make up ALTAI™ waterproof hiking boots are water resistant, making our boots truly waterproof. This is a necessity on the paintball course.
Lightweight – There is nothing worse for paintballers than to have heavy boots that weigh you down and make you slow out on the course. ALTAI™ offers a lightweight hiking boot that makes you feel like you aren't even wearing boots at all!
Protection – By using SuperFabric® in our boots, individuals are able to experience comfort and protection at the same time. No matter what type of environment your course is in, your feet will stay protected.
ALTAI™ is excited to continue supporting the "Dead Squad" paintball team and hope that they experience continued success. Order online or to learn more about the ALTAI™ tactical boots call 800-806-2611 or visit www.altaigear.com.