The process of making shoes is more complex than you might think. Many people believe the material of the shoe is what's most important, but the construction of the shoe is just as vital. Just as there are different kinds of shoes, there are also various types of construction methods. Learning how shoes are constructed can help people choose boots and shoes with ease. We put together a guide regarding the different types of boot construction methods, so read on to learn more.
Cemented Construction
Cemented construction is just one of the different types of boot construction methods. We should note that ALTAI® uses the cemented construction method. With the cemented construction method, the upper part of the shoe is glued to the sole with a strong adhesive. This method is different from others because there's no stitching or welt involved. This is more of a disposable shoe as it falls apart more easily than other construction methods. Typically, fast fashion companies use this construction method. One way to tell if a shoe is constructed this way is to look at the outsole, since a cemented shoe doesn't have stitching. The outsole is the material that's at the bottom of the shoe's exterior. This is the part of the shoe that touches the ground.
Vulcanized
Another construction method for shoe making is referred to as vulcanization. The vulcanized method is mostly used to make sneakers, but rubber boots can also be made this way. This method is more durable than cemented construction. The process of vulcanization makes the rubber more durable. An interesting process is used to make shoes this way. Chemicals and high heat are used to melt the rubber, which allows it to bond with other materials. This is an efficient method because multiple shoes can vulcanize at the same time. This means it's cheaper to produce shoes this way. Since these shoes are made in a chamber, you might be wondering how they're made. An aluminum last is used to ensure it can endure the extreme heat in the chamber.
Blake Stitched
The Blake stitch is another construction method for shoes. Lyman Reed Blake originally thought of this method, but eventually sold the patent to Gordon McKay. Some people refer to it as Blake Stitched, whereas other refer to it as McKay. Either name is recognized. This is one of the first mechanized methods for making shoes. It's a quick and simple method, which makes it cost-effective.  A Blake stitched shoe has a stitch that goes through the insole, outsole, and upper. As previously mentioned, the outsole is the part of the shoe that touches the ground. The insole is the inside of the shoe, and the upper is the part of the shoe that covers the foot. Most shoes made using this construction method are not water-resistant. Blake stitched shoes can be resoled if the machine can do Blake stiches. The number of times a shoe can be resoled is limited since new holes are created in the uppers to remake the stich.
Goodyear Welt
The Goodyear welt is the most well-known type of shoe construction. The patent for this construction method was passed around from one person to another, but it ended up with Charles Goodyear Jr. This is where the name comes from, as you might have guessed. One of the biggest differences from other methods is that there's a canvas rib under the insole. The canvas rib is glued to the perimeter of the sole and a leather strip is attached. A welt is a strip of material that's sewn around the edge of an upper. It's common for the welt to be leather, but it can also be made of a different material. The Goodyear welt method makes durable and water-resistant boots. Another benefit associated with this construction method is that it's easy to resole. This is because you can remove the sole stich and outside without the upper and insole being affected. The only downside is that shoes made with this construction method are not as flexible as a Blake stitch, for example. This is one of the only downsides as this construction method is very water-resistant and durable.
Hand Welted
Another method for shoe construction is hand welting. This method is essentially the same technique as Goodyear. The difference is in the name, as this construction method is not done by machine. After the shoe last is complete, the welting is done by hand. This construction method is not as common as some of the other construction methods. Very few shoemakers use this method as it's very time consuming. The amount of time it takes to hand welt a shoe makes it very expensive.
Norwegian Welt
Lastly, the Norwegian welt is another construction method used to create boots. This method originates in Italy. This construction method is intended to make shoes that are waterproof. Rather than attaching the upper to the feather of the insole, it does something different. The upper is turned outward and runs parallel with the outsole. The Goodyear has only one exterior stitch, but the Norwegian has two. The outsole stitch holds together the upper, midsole, and outsole. The Norwegian stitch keeps together the upper and the insole. A cavity is created between the welt and the insole. A filler is often used to cover this cavity. Cork is commonly used to fill this cavity, but other materials can be utilized as well. Norwegian-welted boots are the most reliable construction method.
When you buy boots, it's important to understand the construction methods used to make them. This ensures that you buy the right boots for your lifestyle. The construction method is just as important as the materials used, so make sure to do your research.
At ALTAI®, we offer high-quality tactical performance boots. Our boots are extremely durable thanks to the SuperFabric® upper and custom Vibram® outsole. Our boots are durable, lightweight, and comfortable. Plus, our boots are waterproof. At ALTAI®, we want you to be comfortable and supported. Feel free to give us a call if you have any questions—we'd be happy to help!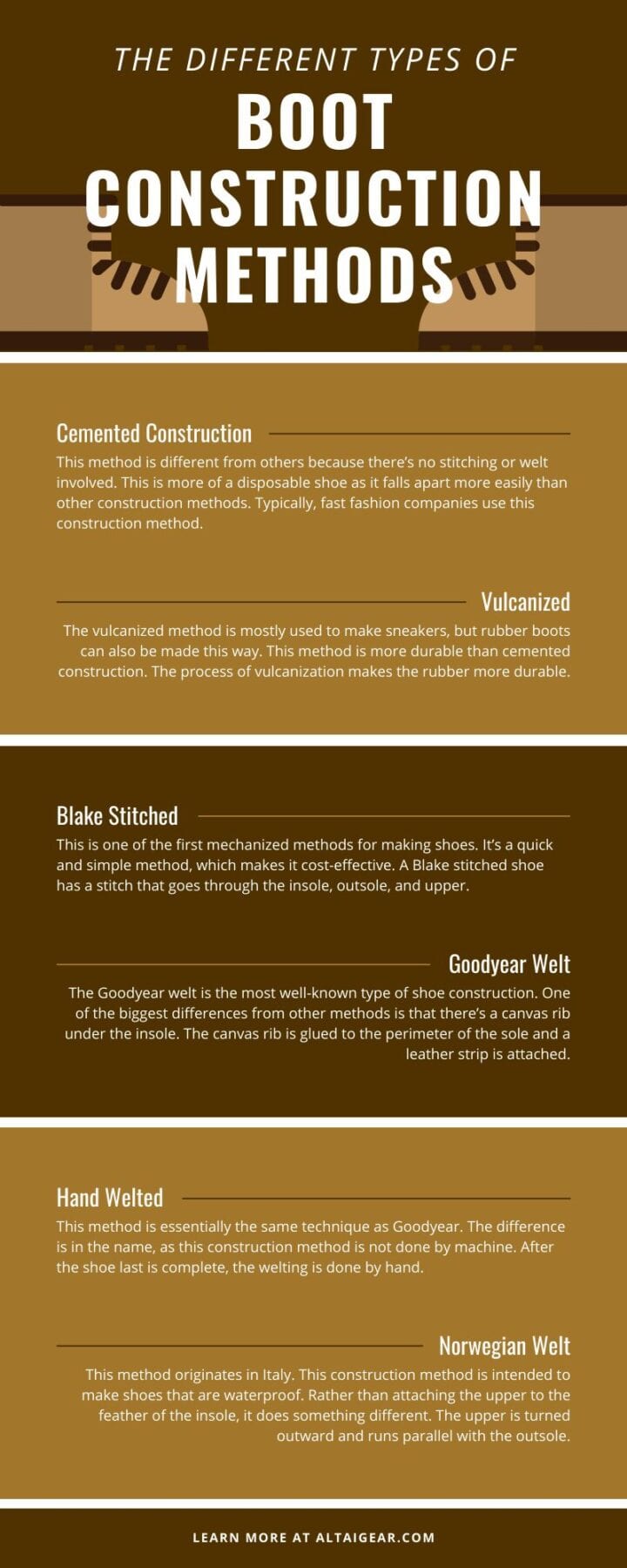 ALTAI™ WORK BOOTS: Protecting your feet in harsh conditions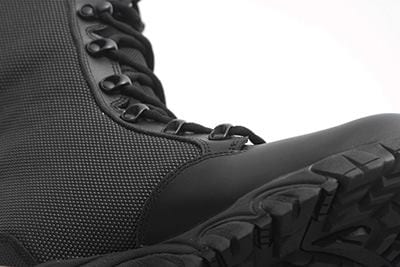 Working, walking or exploring vast land exposed to harsh conditions can be easy if you have the right gear for the task. The dry land, mucky places and the ever-changing weather can cause a nightmare in your work or explorative adventure. That is where good rugged outback work boots come in. It is not a simple pick when you are selecting the right kinds of shoes to traverse or work in a harsh environment, but not to worry, we are going to look at some tips on how to select the right rugged work boots for you.
Safety Toes - Aluminum, composite and steel are the options available for safety toes. It all depends on the task at hand. It also depends on the climate of the place you are exposed to. If you are working in an extremely cold place, steel is the prime choice. On the contrary, if you are exposed to a chilly environment, your aluminum safety toe shoes can become very cold. Composite are bulky but comfortable in different temperatures. On the other side, Aluminum safety toes are more protective and at the same time, make the shoe light to walk in. (ALTAI™ currently does not have steel or aluminum toe boots, yet)
Soles - There are different types of soles. Rubber soles offer the best resistance to a slippery floor, ethylene vinyl acetate is very easy to use because of its light and flexible property. One other common option is Poly Urethane that is resistant to chemicals. With these options, it becomes easy to assimilate your work environment to the type of sole you want.
Appearances - It is not necessary to get your suit and tie usually when working in rugged boots but ours could pull it off. Also, it helps the boots are oil, gas and stain resistant completely - even our Tan boots repel stains!
Tactical Work Boot
Selecting the right type of shoes will either make your experience a dreadful experience or it will facilitate in enabling you to accomplish the task at hand. Always make sure that you understand the environment you are being exposed to, research on the type of shoe convenient for the select environmental conditions, then go to the shop and buy the right work boot. Always purchase your shoes from a trustworthy company that knows the boots they are selling, whether it is online or in store.
Save
Save
On any given work day, a healthy portion of my time is spent tucked away in a cubicle, aiding in a myriad of administrative functions aimed at assuring daily operations run smoothly. But outside of business hours, my life is far from stationary. Between two dogs demanding outlets for their energy and a wife that loves any activity (as long as it involves running), I am always on the move. I believe it is for this reason that I was selected by the team to be the first wear test for the new ALTAI™ MFT100-Z. (more…)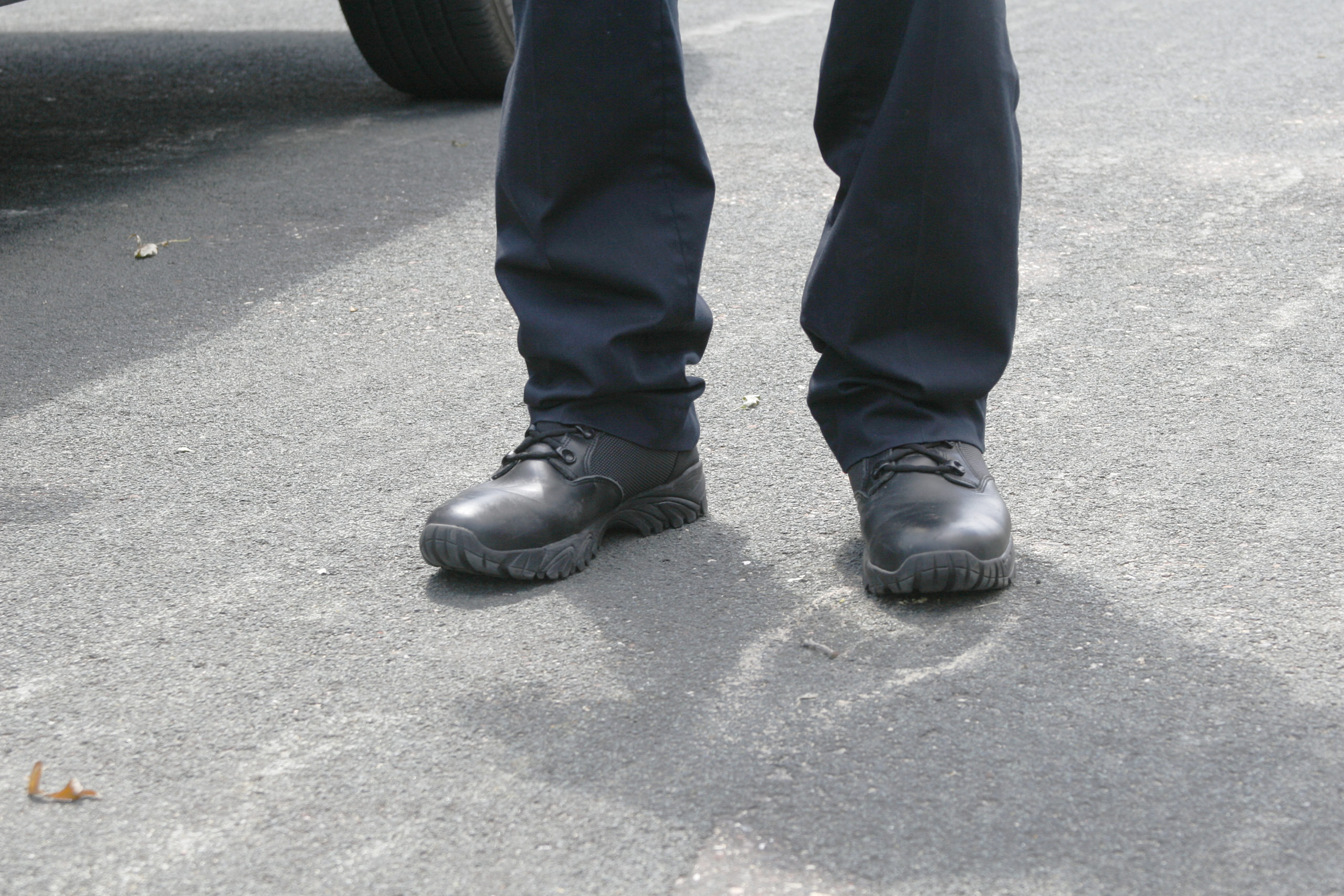 Searching for a quality pair of work boots can seem like work in itself. Whether you have narrowed it down to your few top choices of work boots or are still on the lookout for something worth investing in - consider checking out the line of tactical boots brought to you by ALTAI™. We have local boot retailers in Minnesota and Wisconsin and we also offer Free Shipping throughout the entire USA when you order your Tactical Work Boots Online.
Comfortable Work Boots for Everyday Use
If you work on your feet, our work boots are the solution your feet need. Our boots will offer lasting comfort for your feet when you are on the clock, on duty or even when you are on break. There are many careers that require constant movement and our quality designed work boot is fantastic for most all of them.
Law Enforcement
Military
Contractor
Machine & Equipment
Delivery
Retail
Guides
Coach
Many More...
Why are our Boots Great for the Workplace?
Presentable - Our Tactical Work Boots aren't heavy or bulky by any means. Our sleek design makes it easy to go from work to play without a second thought. Our Leather Toe Tactical Work Boots are polishable and all of our Tactical Work Boots clean up easy and dry quickly for their next use.
Non-Marking Soles - There is no need to leave a trail where you go and no one is going to thank you for it, especially not at work. The VIBRAM Rubber Soles utilized in ALTAI™ Boots won't leave a mark that needs to be cleaned up after.
Lasting Comfort - Have you felt that kind of comfort you can enjoy all day in a boot yet? If not, try on our ALTAI™ tactical boots for a sneak peek of what your feet will be feeling once you choose our innovative tactical boot designs.
Resistant - Our Work Boots are designed to be resistant to many things including water, oil, stains and even slashes. So be sure your boots can stand up to anything and make it out looking alive and ready for more.
Work Boots That Are Worth It
Read more FAQ's about our Tactical Work Boots online or contact us with any questions you have on our designs, performance and for any other reason. Read and Watch Boot Testimonials from customers who considered our boots, just as you are. Stop purchasing boot after boot, invest in our industry-leading tactical work boots and watch them outlast the rest.
Save