ALTAI™ WORK BOOTS: Protecting your feet in harsh conditions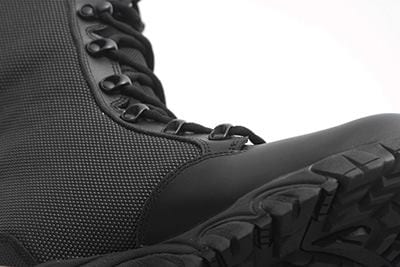 Working, walking or exploring vast land exposed to harsh conditions can be easy if you have the right gear for the task. The dry land, mucky places and the ever-changing weather can cause a nightmare in your work or explorative adventure. That is where good rugged outback work boots come in. It is not a simple pick when you are selecting the right kinds of shoes to traverse or work in a harsh environment, but not to worry, we are going to look at some tips on how to select the right rugged work boots for you.
Safety Toes - Aluminum, composite and steel are the options available for safety toes. It all depends on the task at hand. It also depends on the climate of the place you are exposed to. If you are working in an extremely cold place, steel is the prime choice. On the contrary, if you are exposed to a chilly environment, your aluminum safety toe shoes can become very cold. Composite are bulky but comfortable in different temperatures. On the other side, Aluminum safety toes are more protective and at the same time, make the shoe light to walk in. (ALTAI™ currently does not have steel or aluminum toe boots, yet)
Soles - There are different types of soles. Rubber soles offer the best resistance to a slippery floor, ethylene vinyl acetate is very easy to use because of its light and flexible property. One other common option is Poly Urethane that is resistant to chemicals. With these options, it becomes easy to assimilate your work environment to the type of sole you want.
Appearances - It is not necessary to get your suit and tie usually when working in rugged boots but ours could pull it off. Also, it helps the boots are oil, gas and stain resistant completely - even our Tan boots repel stains!
Tactical Work Boot
Selecting the right type of shoes will either make your experience a dreadful experience or it will facilitate in enabling you to accomplish the task at hand. Always make sure that you understand the environment you are being exposed to, research on the type of shoe convenient for the select environmental conditions, then go to the shop and buy the right work boot. Always purchase your shoes from a trustworthy company that knows the boots they are selling, whether it is online or in store.
Save
Save