Over the past few years, combat boots have become more and more popular for everyday wear. In fact, many well-known actors and celebrities add them to their favorite outfits. One of the best parts about combat boots is that they have many uses. You can use a sturdy pair for an adventurous hike in the mountains, or you can wear them to add flair to your outfits. If you want to wear your combat boots fashionably but don't know how, then learn a few ways to style your combat boots for casual wear below.
Go Casual With Jeans
Tight jeans, cropped jeans, loose jeans, and baggy jeans all go with a sturdy pair of combat boots. If you choose to wear long jeans, try rolling them up to the tops of your combat boots so that your boots are visible. You can also easily pair black combat boots with white, black, or blue jeans for a casual and stylish outfit.
Add Style With Leggings
Black leggings look good with almost everything, and combat boots are no exception. Leggings allow your combat boots to stand out and add flair to every outfit. Usually, black leggings are the most popular choice, but you can use other colors that match nicely with your boots.
Rock a Leather Jacket
If you want a fantastic combination, look no further than a black leather jacket and a pair of combat boots. Keep in mind that your leather jacket doesn't have to be black—you can use other colors such as dark brown and red. Leather jackets go well with any type of combat boot, and they create a sleek and fashionable outfit that you can wear during any time of the year.
Wear a Knee-Length Dress
During the summertime, people love to wear short and flowy dresses. These dresses keep you cool and comfortable, and they look very chic. While you can pair dresses with sandals or high heels, you can also wear them with combat boots. If you want to wear this during cooler months, consider adding a pair of tights for a cool and edgy style.
Choose a T-Shirt Dress
Anyone who doesn't prefer short and flowery summer dresses can always choose a T-shirt dress instead. A T-shirt dress is exactly what it sounds like: a T-shirt that is so long it works as a dress. This dress is simple and chic, and you can dress it up or down depending on the occasion. While the dress itself is simple and casual, a pair of combat boots will take your outfit to the next level. To add more flair, accessorize with jewelry, sunglasses, or a cute purse or bag.
Stand Out With Skirts
If you're not a fan of knee-length dresses, you can wear your combat boots with a long and flowy skirt. Remember that the skirt should not be longer than the top of your combat boots. This ensures they remain visible and add style to your look. You can wear combat boots with short and mid-length skirts as well.
Be Comfortable in Shorts
Wearing shorts is one of the best ways to show off your combat boots. An outfit with shorts allows your combat boots to add an edgy flair to your outfit. Pair them and your shorts with a T-shirt or tank-top with a jacket, and you'll have a comfy and relaxed outfit. If you want to wear shorts during colder weather, wear leggings under your shorts. While it's fun to be fashionable, you should be comfortable as well. Never sacrifice your comfort for fashion.
Stay Warm in an Oversized Sweater
Since winter is just around the corner, you'll need to dress in clothes that are stylish and will keep you warm. An oversized sweater pairs nicely with combat boots. This outfit will be very comfortable, and it will keep you warm throughout the fall and winter.
Wear a Trench Coat
If you want to make a statement with your combat boots, consider pairing them with a trench coat. This is a popular combination many fashion icons use during the fall and winter. The boots will keep your feet warm and comfortable, and they'll accentuate the rest of your clothes. Long trench coats generally look the best, but you can wear any length.
Bring Out Your Plaid Jackets
During the fall, plaid jackets and autumn colors are stylish and trendy. Luckily, plaid jackets go very well with a pair of black or tan combat boots. By pairing them together with a pair of leggings, and you'll be all ready for fall this year.
Try an All-Black Outfit
Anyone with a brave, bold, and daring sense of style should try an all-black outfit at least once. All-black outfits look awesome and are sure to boost your confidence every time you wear them. If you want to combine some of the other clothes mentioned above, try an outfit with black combat boots, a black leather jacket, and black leggings. Want to try an all-black outfit with a dress? Pick out a black T-shirt dress, black combat boots, and a couple of accessories for a simple yet stunning outfit.
These are only a few of the ways to style your combat boots for casual wear. To recap, you can wear combat boots with an all-black outfit, plaid jackets, trench coats, oversized sweaters, shorts, knee-length dresses, leather jackets, leggings, and jeans. There are so many outfit options and combinations that all look amazing with combat boots. If you need to add a pair of combat work boots to your wardrobe, view our online selection at ALTAI®. You'll find plenty of comfortable, supportive, and stylish boots that you can use for practical purposes or everyday wear.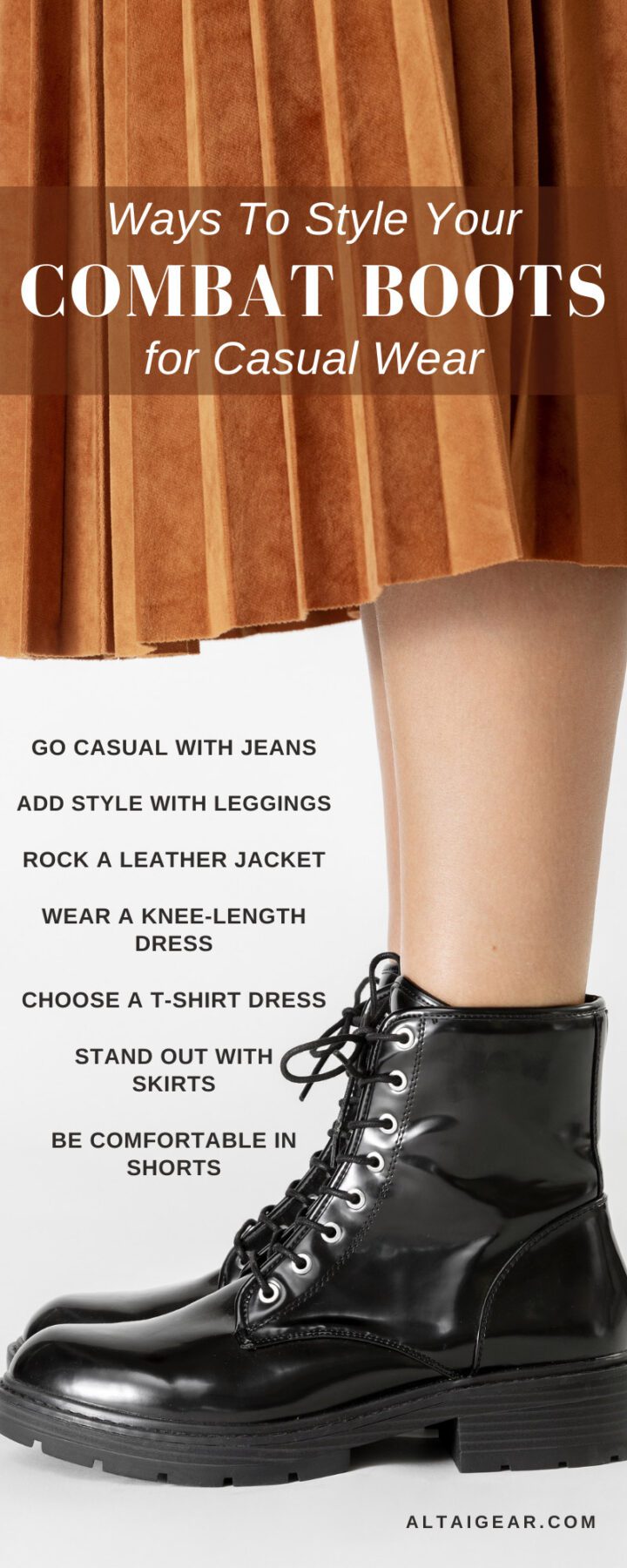 Certain lines of work necessitate protective footwear because of the rough conditions those in them may need to face. Tactical boots are meant to take a beating and provide protection for you while you engage in physical tasks. They are built with the principle of function over form, though they can have an attractive appearance depending on the designer and your personal tastes. Given their purpose, you must find a pair that performs its functions well and won't fail you on the job. Gain insight into how to choose the right tactical boots by making these considerations.
Think About Professional Requirements
There is more than one profession where you may need tactical boots. Your profession's specific uniform regulations and functional needs can affect your choice in boots. If you are a member of the military, you will need boots that have the correct color that your branch uses and that can serve you in places where the ground is uneven or jagged. You'll need to make sure your boots are up to the standards set in your branch as well when looking at smaller details on them.
As a law enforcement officer, your boots will likely need to be black with plain toes. You might also need to have a boot that incorporates full-grain or synthetic leather at the front so that they are polishable. With regard to the soles, you'll need traction for more street-based situations.
First responders are another group that makes use of tactical boots. If this is your field, additional features such as a steel toe and waterproof construction may be essential. With these specifications, you can more safely move through unstable structures and potentially hazardous substances.
Look for Immediate Comfort and Support
Some footwear, such as work boots, take time to break in before they become fit for wearing all day. With tactical boots, however, you want to look for immediate comfort and support. The situations you find yourself in can be more fast-paced and intensive, and you need to be able to rely on your boots at any given moment.
The midsole portion is the place to look for this aspect, as it is where the cushioning and insole of the boot are located. Determine how much give and bounce you want or need and make sure that the boot's design supports the shape of your arches well. Buying separate insoles can help you to further customize the fit, if needed.
ALTAI™ is proud to support law enforcement officers and first responders with our products. We offer reliable lightweight tactical boots that will see you through whatever conditions you may find yourself working in. Visit our website to see our selection today.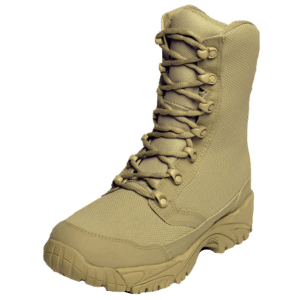 For military personnel, knowing that you're working with reliable equipment is a number one priority; that includes your military apparel from your head to your feet. At ALTAI™ Gear, we feel that one of the most important pieces of military tactical gear you can have is a pair of ALTAI™ combat boots. These tactical boots are like no other, offering amazing comfort and dependability. If you're looking for a durable combat boot that will carry you through any situation in any terrain, look no further than ALTAI™ Gear in Oakdale, Minnesota. This tactical footwear is perfect for local or overseas military and law enforcement personnel, meeting all of your needs on a day-to-day basis.
Durable Military-Grade Combat Boots
What sets ALTAI™ combat boots apart from the rest is their amazing durability and comfort. These durable boots are flexible to accommodate easy movement and stability, water resistant for wetter terrain, abrasion resistant for a longer-lasting tactical footwear solution, and lightweight for comfort and ease of use. Whether you find yourself walking through wetlands or working on a rainy day, you'll find that these waterproof combat boots will keep your feet dry throughout the day. You can also look forward to knowing that, regardless of how wet your boots may get, they'll remain water resistant, ensuring that you have a long-lasting tactical boot. You'll also find that ALTAI™ Gear boots are sweat-resistant, allowing you to move throughout the day in hot temperatures without worrying about your feet sweating. Whether you're working domestically or are serving overseas, it's more comfortable and healthier for your feet to keep your sweat under control, and your boots will last longer without breaking down.
Military Personnel Tactical Boots
The easy mobility of these combat boots makes them the perfect tactical boot for every branch of the military. With added ventilation for a boot that breathes and allows you to keep moving, no matter how far you've gone each day, you can't beat ALTAI™ combat boots. Our boots can protect your feet no matter the weather or terrain, allowing you to worry more about yourself and the people around you and less about whether your shoes will make it through the day. These ALTAI™ Gear combat boots are perfect for men an women.
If you're looking for daily-wear durable military-grade combat boots, look to ALTAI™ Gear for a waterproof, lightweight, durable, flexible, and breathable boot suitable for every branch of the military and law enforcement. Contact our Oakdale, MN office at (800) 806-2611 or info@altaigear.com.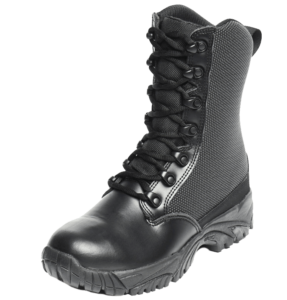 ALTAI™ boots are your best choice for a rugged and durable pair of tactical boots. The ALTAI™ tactical boot comes from a respected brand of tactical, hiking, and work/uniform boots that are sold nationally. These boots use the patented SuperFabric® upper, which is an amazing light and durable fabric that is composed of tiny armor plates that prove to be durable, stain-resistant, and quick to dry. The SuperFabric® upper is wedded to the classic and almost indestructible VIBRAM® sole. And when combined, the boot you place on your foot is breathable, protective, comfortable, and (arguably most important) perfectly suited to your task at hand.
ALTAI™ Boots Can Take You Anywhere
If you are wearing your ALTAI™ boots for work or a leisure activity of some kind, you will be standing in comfort. If you are testing your boots at the outer limits of their utility in outdoor environments, you will soon know how important it was to have selected this pair of ALTAI™ boots. If you are on a hike in the mountains of Montana or Utah, for example, the breathability and support provided by your ALTAI™ boots will help you meet the challenges of the terrain. If you are on a backcountry trip in the lakes region of Minnesota or on the Appalachian Trail, where it is far more likely that you will encounter wet conditions, you will find that the ALTAI™ boots on your feet keep you dry. And when the day is done, the SuperFabric® that composes the upper of your boots will dry faster than virtually every other boot on the market.
Comfortable, Supportive, Breathable Tactical Boots
If you search online, you will find no shortage of Tactical Boot options. But the Tactical Boots trusted by experts are those made by ALTAI™. Our lightweight and waterproof tactical boots are built to not only comply with regulations, but to be easy to clean and easy to chase down a suspect. Additionally, these boots are 8 inches tall, which offers extra support for your ankles when carrying out the duties of your job. ALTAI™ boots are made for both men and women, so you have a large selection of sizing options to fit your feet. Small or large, wide or narrow, there is an ALTAI™ Tactical Boot that will fit you. And when you are on an extra-long shift or on a long slog in the woods or some other kind of mission, you will want to be wearing a boot that remains comfortable and supportive.
After a long shift, most people simply cannot wait to get their boots off their feet. It is the first thing most of us do when we get home after a long day on the job, no matter what that job is. The ALTAI™ Tactical Boot, however, will challenge that. You may find yourself exhausted after a long day, but only later realize that your boots are still on your feet. Call (800) 806-2611 or email info@altaigear.com for more information.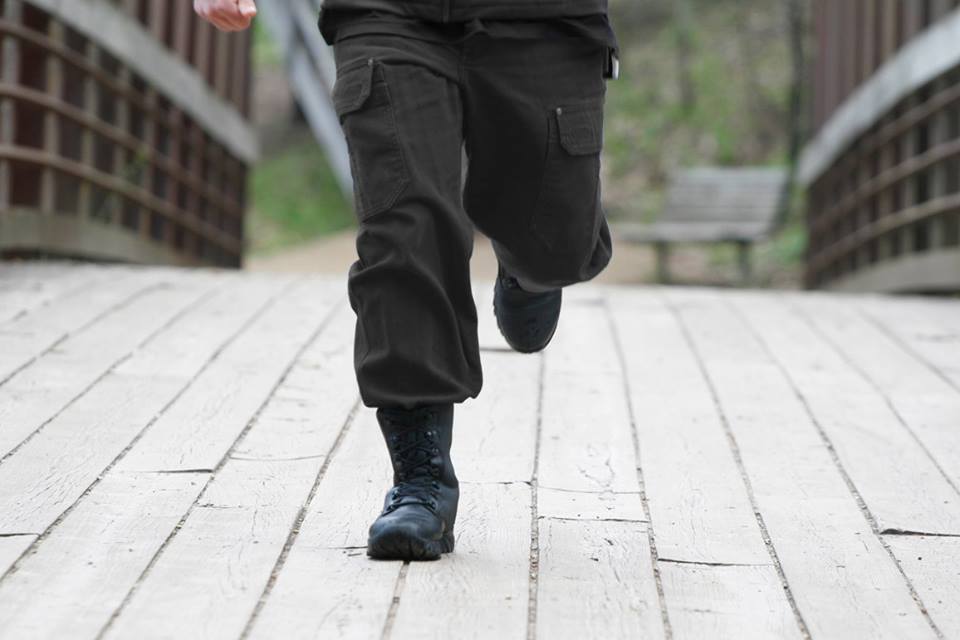 When going through rigorous training programs, one of the most utilized parts of the body are your feet. It only makes sense that you take the time to invest in training boots that not only keep your feet protected every step of the way, but boots that are also comfortable. Chances are that you'll be on your feet for the majority of the training experience, so keeping your feet fresh is key. That is where investing in training boots from our team at ALTAI™ can really help. Instead of holding you back, our boots are built to help you excel in your training exercises!
Important Keys to Picking the Right Training Boots
The problem with so many training boots on the market are that they only excel in one area. One pair may be built to last, but uncomfortable, while another pair may be extremely comfortable, but only lasts a few months. While developing our training boots, our team at ALTAI™ took the initiative to create an all around boot that provided multiple benefits. When selecting your next pair of training boots, these tips, which can be found in our ALTAI™ training boots, are very important:
● Pay Attention to Your Feet - When wearing your training boots the first few times, take note of where you may be feeling any pain. If the pain continues, it may be time to move on to another boot. At ALTAI™, our boots don't need to be broken in as they are just as comfortable on day one as they are a month or two down the road.
● Understand Your Activity - Training is a very broad term. Understanding the actual type of training that you'll be going through can help you select the correct training boot. At ALTAI™, our training boots are built to handle greater impact than your standard walking boot.
● Truly Waterproof - Weather conditions can have a direct impact on your training boots. If you are training in a wet area, don't be fooled by training boots that claim to be waterproof. Often times, water repellent is sprayed on the boots, providing a temporary waterproof boot. With ALTAI™ training boots, all materials used to make this boot can repel water, making it truly waterproof!
So, if you are in the market for reliable training boots, consider these keys to help you choose the right pair. The one constant with these tips is that our ALTAI™ training boots exceed the competition in every category. As a national boot merchant, give our staff a call today at (800) 806-2611 or email info@altaigear.com to learn more.
Whether you are outside for business or for pleasure, the right equipment is a must for any outdoorsman. ALTAI™ boots are the perfect fit for anyone spending a considerable amount of time outside. This is because our boots are specifically designed to bring comfort and quality to an otherwise undesirable and definitely not comfortable market of boots.
Versatile Boots
ALTAI™ boots were created to be both comfortable and durable. We focused on creating a boot that would keep your feet warm and toasty in the cold and cool during the midday scorching sun. Basically, we needed a versatile boot that solved all of your typical boots' contradictions. We corrected this problem by using a material on the exterior upper boot called SuperFabric®. SuperFabric® is a highly advanced technological fabric that is made up of soft fabric and small armor plates. This offers comfort-ability and breath-ability at the same time. This fabric is well placed so that your feet stay warm and protected in all the right places.
Key Functions
The number one thing that outdoor enthusiasts ask for in a tactical boot happens to be durability. What's the point in comfort-ability if your shoe doesn't protect you from the sharp rocks or broken glass on the ground, right? The ALTAI™ boot is made to be durable. It is abrasion resistant, slip resistant, protective, and shock absorbent. The sole of the boot is waterproof, lightweight, and made from Ethylene-vinyl acetate, which can protect you from sharp objects in the outdoors. It is made to last so that your feet show no fatigue even when you've been on the go all day. Lastly, these boots are truly waterproof and we aren't talking about the "spray on" version either. Every material in this boot is made to resist water so that your feet stay dry no matter what kind of environment you are in. There is no "seeping in" with these boots. The materials repel water instead of absorb. No more soggy shoes!
If you are looking for tactical boots that will last, look no further than our tactical boots at ALTAI™. We've got the right material and right design to make these boots the most comfortable, breathable, and durable boots that your little piggies have ever slipped in. For more information about our tactical boots or to purchase your own pair today, give ALTAI™ a call at (800) 806-2611 or send us an email at info@altaigear.com.
ALTAI™ TRAINING BOOTS: Getting the most of your gear for better performance!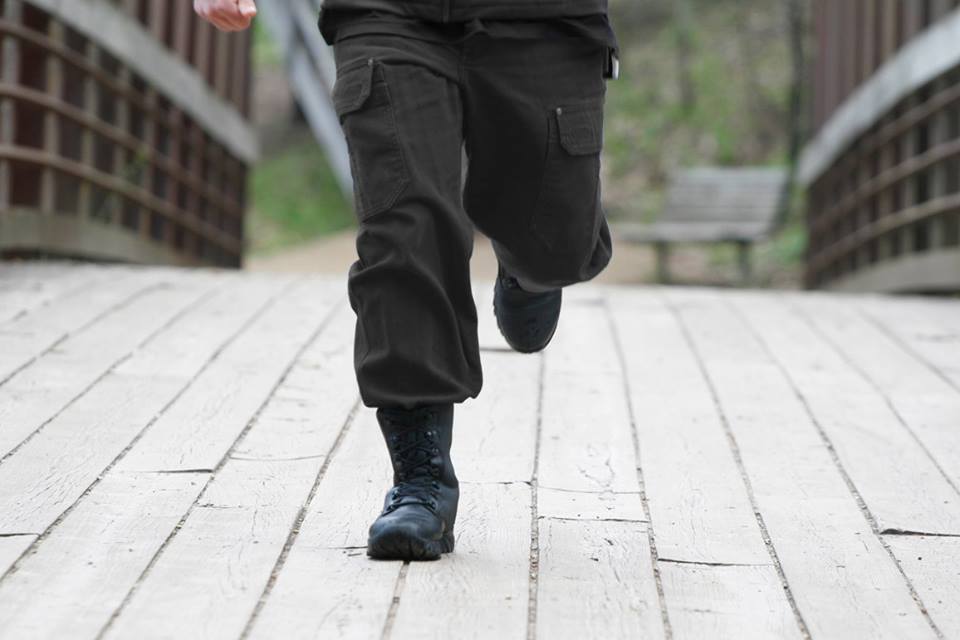 There have been many improvements in training boot production in recent years, advancing the options of training boots in a more complex way. The bottom line still sticks to the type of boots you need and for what reason you intend to use them. If you decide to go for a pair of boots only because of the hype or the appearance, you may find yourself with an ineffective pair of boots that leave you nursing a wound to your feet. To avoid such a scenario, we are going to look at a few tips on how to select the right pair of training boots.
Tips on Selecting Training Boots
Understand your Foot
It is important to understand your feet because we all have different types of feet. If you understand the weakness of your feet, it is easy to select the right boots. In case you do not understand your foot better, there is a simple way called a wet test. In this test, you will be able to understand where your feet arch and where your feet lean towards. After taking the test, always ensure that you measure your feet on a regular basis. Sometimes our feet grow, these tests help to identify the size that goes with the brand of boots. One major tip on your boots size is that you should always ensure to make a purchase at the end of the day when your foot is on a normal size since the body temperature is cool, and your foot will be at its normal size.
Multitasking of boots
Do not mix and match the purpose of your boots, if you desire to train, get training boots because they are more flexible than the tough counterparts called the walking boots. The training boots are developed to withstand greater impact while walking boots have not been built that way. In case you interchange these boots, the difference will be felt immediately, therefore, get boots for both cases, and avoid mixing.
Know when to get a new pair of Boots
When you need to perform in extreme conditions or 'Tough Mudder' style training routines, you will find that your usage is more than someone who is walking. On average, learn to replace your boots after 400 miles. You can also change them by monitoring how the back sole of your boots wears out. Shopping knocks on the door when this happens.
Purchase Training Boots Online & at our MidWest Retailers
Always ensure that you purchase high-quality training boots. It is a great experience using the right type of boots for the right type of activity. It is never too late to change your current pair of boots, follow the tips above and you will have more to reap out of your routine. every. single. day.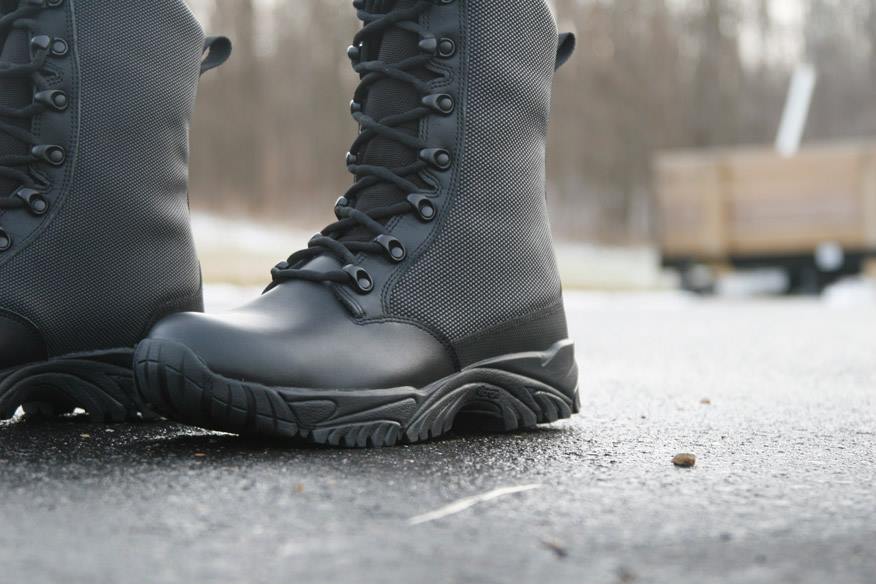 An On-Duty Boot has to keep up with the circumstances that arise and our line of quality tactical law enforcement footwear is scientifically designed to do just that! Choose from our selection of black, tan, brown, high top and low top all designed for men and women in law enforcement and in general. Quality materials seamlessly integrated together makes these boots the peak of their industry, outperforming, outlasting, and weighing less but handling much more than boots at the same purchase point. Get more for your money and Shop our Online Law Enforcement Boot Sale and save more than money and time, save your feet.
Brand New Tactical Boot Styles | Current Tactical Boot Inventory Must Go
ALTAI™ is continuing to improve upon our original and future tactical footwear designs. Now is the time you can benefit from this growth and purchase our existing tactical boots at a significantly reduced rate. ALL OF THEM!
Black Tactical Boot

Brown Tactical Boot

Military Tan Tactical Boot

Whether your loyalty to justice and safety has led you to travel for your career or you've chosen to stay in your local hometown, our tactical boots offer outstanding comfort and protection in the coldest of climates to the driest of deserts. The more you are prepared for the less can go wrong. Depend on the strength and rugged nature of our tactical boots to keep you mobile and comfortable on even the longest days.
Key Elements of our Lasting Law Enforcement Tactical Footwear
SuperFabric - This patented, armored design was introduced to the textile industry in 1996 and has taken the industry's expectations to a whole new level. This is fabric you can't penetrate with a knife. Fabric tough enough to be called Tactical.
EVA - For long shifts and hours on your feet we have added EVA to the inside of the shoe. This will help cushion the blow of every step you take.
VIBRAM - This highly innovative brand is known everywhere, in every store and that is because their quality doesn't lie and their imagination keeps moving. The Anti-Clogging Aggressive Tread on these tactical boots will hold you steady, even in the water.
No more damp socks, slipping on rocks, painful feet, unbearable heat...just a comfortable tactical boot ready for every single day if that is what it takes. Shop online and bring our durable, comfortable and exceptionally lightweight tactical footwear to your door. No break in time, just try on to ensure the perfect fit and get instant comfort with every step.
Save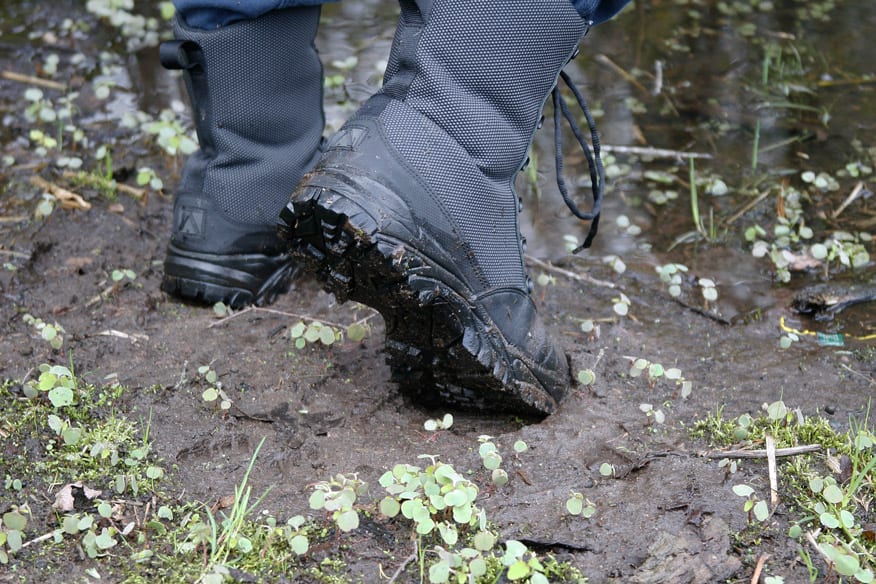 We have designed a tactical boot line developed for all day comfort and security. Our secret is in the ingredients... when you look further you will see that our boots aren't made with your normal textile, they are not the normal 'bulky' shaped tactical boot, they are more versatile than the normal tactical boot, in fact, there is nothing normal about our footwear. The ALTAI™ Tactical Boot Line is industry leading technology combined with products with a history of proven success, such as VIBRAM.
Comfortable Tactical Boot
A footwear's last comes first. A common saying in the shoe industry but what does that mean to you? The 'last' is referred to as the shape and mold of the inside of the footwear, where the feet will go.  We do not skimp on the shape and internal design of our boot because that is where the comfort lies. We include EVA support and comfortable insoles that support and secure a tight fit.
Withstand the Wet, Dry, Hot & Cold
Our boots were made to trudge through mud, water and anything else you need to, up to just below the top of the boot. SuperFabric is a waterproof, slash resistant, lightweight and flexible material that makes this happen. Our boots were designed to go with you off the trail, map, road or grip! Take advantage of all the benefits our boots have to offer the daily when you buy your pair online now, hurry before our sale priced tactical footwear inventory is gone!
Secure Speed Lacing
So we have told you that our SuperFabric Textile is water resistant, our VIBRAM soles are water resistant and even the EVA inside for cushion is waterproof. There is one more thing you need to tie the boot all together and ensure a truly waterproof fit to near the boots top. Have you guessed it? It is the laces. Laces are what keeps your boots on when your sinking in the mud or climbing a steep incline, even taking a normal step. Our boots come designed with a speed lacing system that securely holds the boots in place and keeps the water sealed out (just don't go past the boot top).
Order from our Online Tactical Boot Selection
High top, Low top, black, brown or tan. Choose your color and design from our entire online selection of tactical footwear, each and every boot fits both men and women and we have a sizing chart to help you find the right size first, if not, no big deal we will pay for the shipping on your size exchange. Your adventure awaits!
Save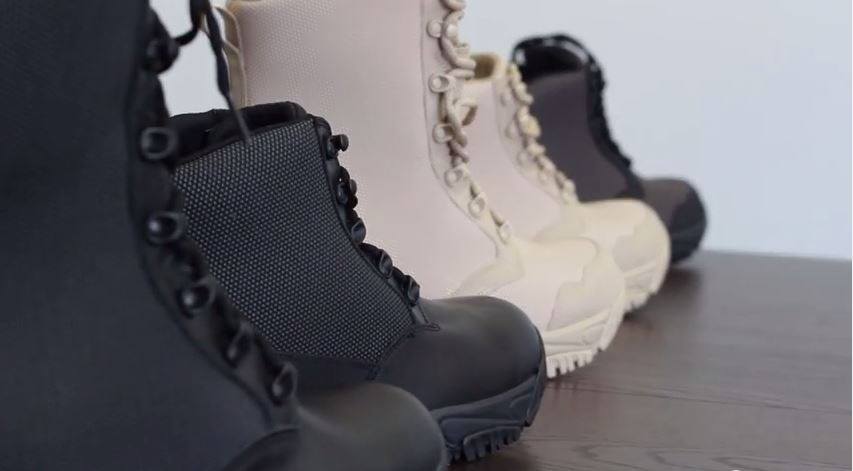 The thing about tactical gear is that you need it to perform to or above your expectations or it could compromise your situation. The tactical boots we have designed are perfect for the days when the sun shines and when the clouds are gray. If you are looking for quality tactical boots to withstand extreme weather conditions ALTAI™ will protect like no other. Our entire line of tactical boots is water resistant, slip resistant, flexible and ready to assist you in your journeys.
Hot Weather Boot
Feeling hot, hot, hot? Wear a boot that's not, not, not! Our sleek and breathable tactical boots are designed to allow air molecules to freely move about. This prevents clammy, sweaty feet and socks. With ALTAI™ on your feet, you'll never have to stop to let your dogs breathe again.
Cold Weather Boot
Many of us are dreading the mornings, soon to come, filled with snow shoveling... When you purchase a pair of our tactical boots at least you know your feet will stay cozy and warm all season long. Our VIBRAM soles also help prevent slips and falls. Ice can be tricky so prepare yourself for the winter that lies ahead.
Wet Weather Conditions
Water is life. We need it, as do the many other things we share this earth with. So it should only seem certain that you will run into water, creeks, lakes, etc. while outdoors. Each and every material we have selected to incorporate in our tactical boots is water resistant. That means it isn't just a chemically sprayed on seal protecting your boots but the boots themselves being designed for water exposure.
Order from our Tactical Footwear Online & get Free Shipping
No matter what you throw at our quality line of tactical footwear, it will conquer. Find a boot for today and years away when you invest in footwear that doesn't age. All of our weather resistant footwear is on sale! While supplies last! To make way for our new generation of quality tactical boots that have unique features all suggested to us by our current customers. And if for any reason you do not like your tactical boots, we will ship them back to our location and refund you all your money and you aren't even down the shipping costs. We call that a win, win, win for any potential customers!
Save
Save