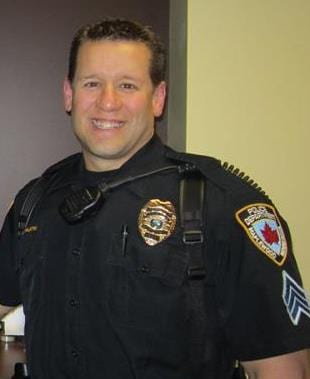 Let me tell you right now – half the time since I've been gone, I feel like I never left. I dream about it every night - haunted by it really.  A few of the dreams are humorous, many are foggy, and the rest are bad.  Last night I dreamt I went to a call at the B/Barclay apartments for teenagers who were breaking into an apartment through a ground-floor window.  It was dark and when I got there and one of them ran from me.  I caught up to him and dragged him down.  He was face-up, and as I knelt over him he pulled a gun and pointed it at my face.  I grabbed it and drew my gun, emptying rounds into him.  More squads arrived, lights shone on the scene, and no one could find his gun.  I felt panicked because this was beginning to look like a bad shoot.  And as the crime-scene team processed the site the teen's body shrunk down, getting younger and smaller until he was about 2 years old.  I was shocked and horrified.  Who knows what to make of it....I have children of my own and this was someone's child…….but having these kind of dreams every night is no good.  The only consistent nightmare I had about work while I was a cop was about losing my job as a cop - so now that that's happened I'm left with new nightmares.  Go figure.
I have a few things to say, so let me bend your ear for five or six minutes.
What can I say? Life happens to people in unexpected ways. To briefly recap…On January 30th 2015 I'd dropped my kids off at school and was working out at home, prior to beginning my shift. This was my daily routine, but five minutes into my workout I felt chest-tightness. I rested for an hour, showered and headed to work. On the way I called my wife (who is a nurse) and she told me to go to the hospital. I told her I felt OK – we argued – and finally I said I would go.
I headed to work anyway, and was going to call her and reassure her that if I felt sick again I'd see the doctor, but as I pulled into the parking lot I got a text: "I'm here – WHERE ARE YOU??" She'd left her work and went to meet me at Urgent Care. If you know my wife then you'd know I was in big trouble. I texted back "almost there" and hauled butt to meet her. The next seven days of exams, a stress test, visits with the cardiologist, an angiogram and a CAT scan resulted in: a stent in the left anterior descending artery AKA "The Widowmaker" for a 90% blockage; and the discovery of an aortic aneurysm near the top of my heart.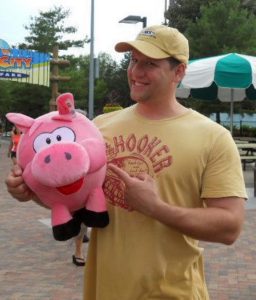 So it's true: Married men live longer; and listening to my wife likely saved my life. The doctor recommended I refrain from "heavy lifting and contact sports."
I retired from police work after 14 short years on March 6th. It was a good run with Maplewood Police – 3 years patrol, 7 years detective, 4 years sergeant. Seven years working as a corrections officer prior to being a cop.
This left me with the essential question: How do I support my family? I sorted through the options….when I was a detective I learned to leave every option on the table, so I imagined the possibilities: I could work as an investigator for an insurance company or financial institution, or work at Cabela's, or water plants at Bachman's, or become a realtor like my father did when he retired from police work. Every option I considered had its upsides and downsides.
Fate intervened and I got lucky. I'd been a wear-tester for ALTAI the previous fall, and little did I realize how that would play into a new career path.
In Fall 2014 I was walking past the conference room at the PD and was pulled in by the patrol commander. He introduced Don White as the Outreach Director for ALTAI, and asked if I was interested in being a wear-tester. I'd worn boots by a variety of name-brand manufacturers for 21 years. I'd worn boots which felt clunky; boots with laces that kept coming untied; boots which fell apart quickly and boots that weren't waterproof. My feet would sweat during the day in the office, and freeze in the winter even while wearing insulated boots.
The soles of my current boots were smoothed out and with winter approaching I was envisioning disaster on an icy sidewalk somewhere. I agreed to be a wear-tester and a few days later a pair of tall black ALTAI™ boots were delivered to my office.
I put them on and was immediately surprised at the "tennis shoe" feel of them. Very comfortable, and very lightweight. I'd expected the uncomfortable necessity of having to "break-in" the boots and was pleasantly surprised. Moreover, when winter came, they were sure-footed and for the first time in 14 years of law enforcement my feet didn't freeze. Simply amazing.
Don emailed a request for feedback, which I was happy to provide, and then in early January I assisted Don with arranging a sales event at the police department for the other officers. Once the sales event concluded I believed that would also conclude business with Don.
Incredibly, Don contacted me to discuss future possibilities when he learned of my diagnosis and intent to retire; and so as of June 1st I've been marketing for ALTAI™ - and having fun doing it! I work hard to help a local company expand into law enforcement retail markets, conduct outreach to police agencies, attend tradeshows and coordinate our participation with charitable law enforcement events. I never imagined working for a company where creativity is encouraged, ideas are supported, hard work rewarded and the product is top-shelf.
I could not have imagined a more fortunate outcome on the day I got my diagnosis, and being grateful for the opportunity to work at ALTAI™ is an understatement. In the face of my new career I expect the bad dreams will fade away…replaced by dreams of opportunity.
- Buddy Martin
Altai's new team member!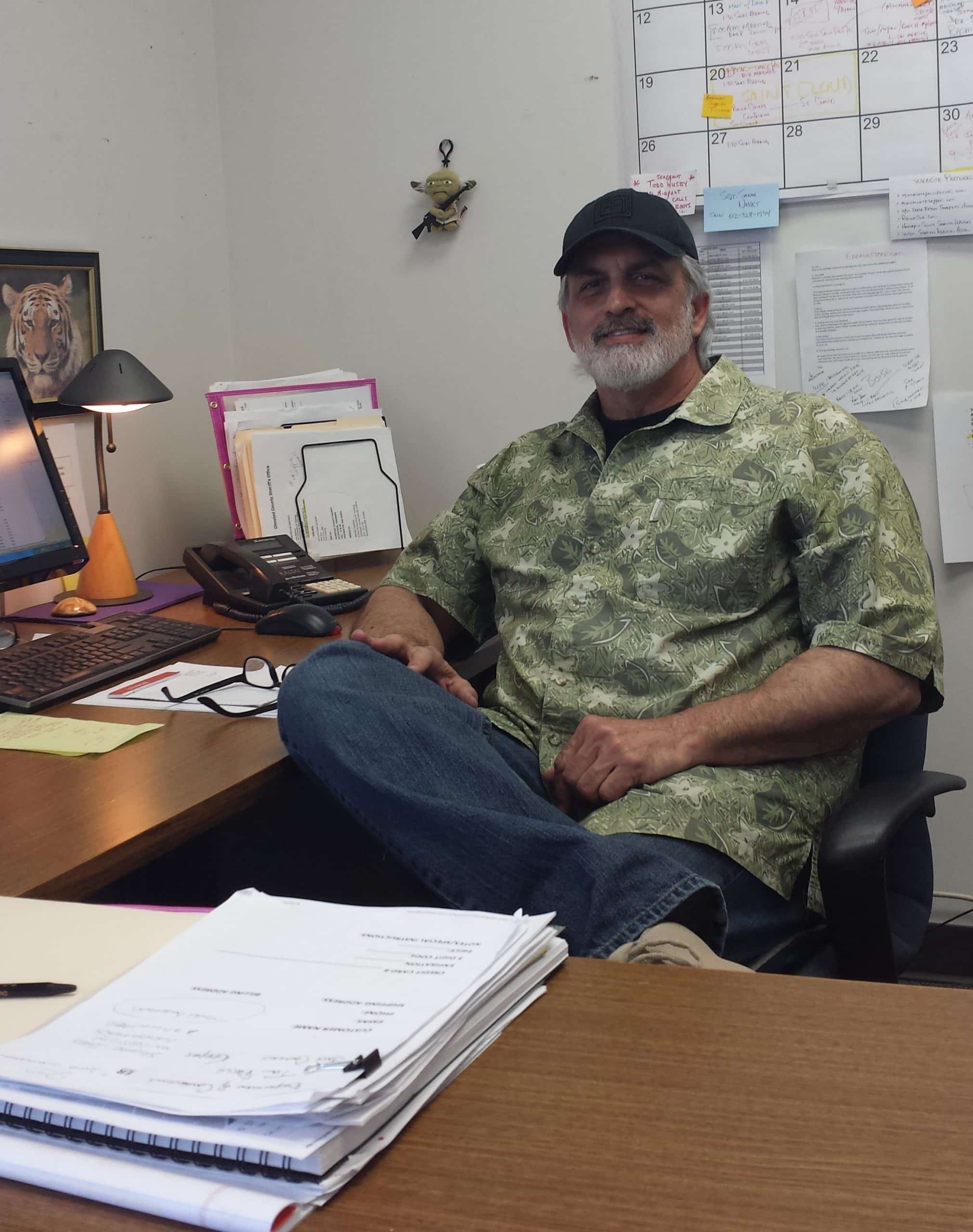 When it comes to adding new employees to the ALTAI™ team, an energetic, experienced, and charismatic individual is a must have. Well, recently ALTAI™ found exactly who we had been looking for in Don White. Don has been an avid ALTAI™ tactical boot wearer even before he came on staff. After falling in love with our boots, he wanted to be a part of the ALTAI™ team to help sell our one of a kind tactical boots. With his past experience in sales with a management optimization software company, Don fit the mold of the type of employee that ALTAI™ was looking for!
Immediate Impact
From day 1 on the job, Don hit the ground running! Within just the last year, Don has promoted ALTAI™ in the following ways:
Networking - Over the last year, Don has reached out to over 100 law enforcement agencies in Minnesota and Wisconsin, sharing the benefits of our tactical boots for this type of employment. Additionally, Don has talked with more than 500 law enforcement officers, and sold our tactical boots to them.
Preferred Vendors - With any type of company, developing a preferred vendor relationship is key to success. Don has worked to develop strong and trustworthy preferred vendor relationships with department stores to help get our products in the face of their customers. Don has even began discussions with the Department of Corrections to make sure that prison guards are comfortable and protected thanks to our tactical boots.
A Renewed Excitement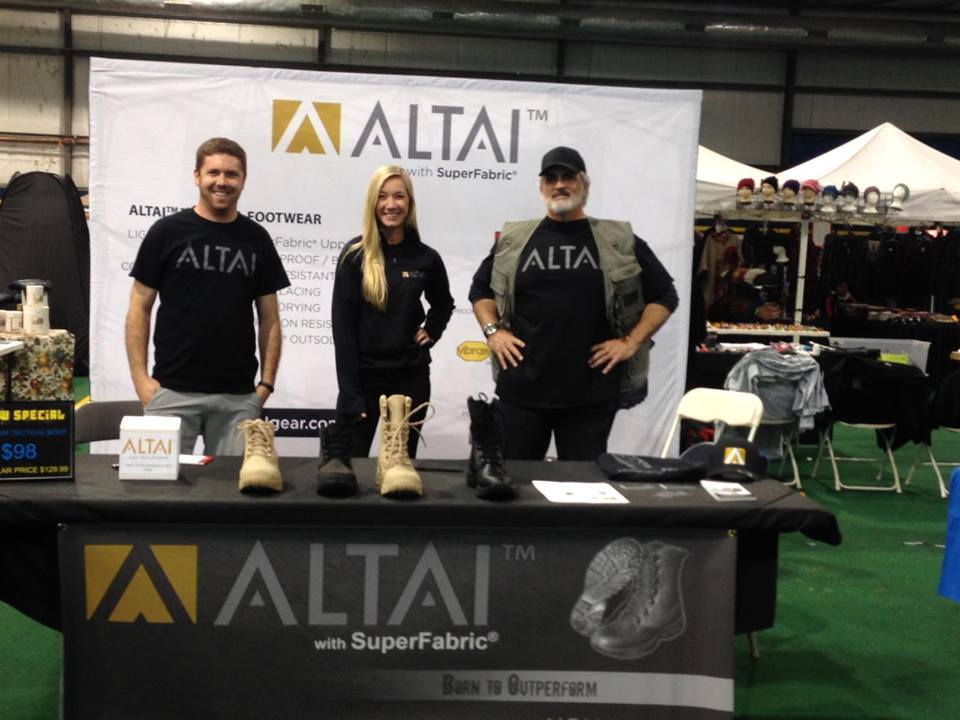 What has excited Don to serve as an ambassador for ALTAI™ is that he truly believes in our tactical boots. The following boot features are what makes Don's job easy when selling our products to customers:
SuperFabric® Material - No boots on the market can compete with the comfort and protection that SuperFabric® provides our tactical boots. With armored plates and a cloth design, the quality of our boot upper cannot be matched.
VIBRAM® Soles - Don loves the fact that he can tell customers that these boots truly last, and he doesn't have to fib! Thanks to the VIBRAM® sole, our boots can handle extreme conditions and are built to last.
Waterproof - Each material used in the ALTAI™ tactical boots repels water, which our competitors simply cannot match. Their spray on waterproof chemicals will last just a few months.
Now that Don White is on staff with ALTAI™, we feel that the sky's the limit for our tactical boots. To learn more about Don and our tactical boots, give us a call at (800) 806-2611.
Meet The ALTAI™ Team!
Our Focus This Month:
Hello, my name is Sean Thompson (the one on the left). I am a proud Team Member at ALTAI™ Gear, home of the revolutionary Multipurpose Tactical Footwear.
My ALTAI™ career began with Higher Dimension Materials, Inc. in October of 2012. My responsibilities included both the Sales and Marketing of SuperFabric® textiles. I then went on to join the ALTAI™ team full time in November of 2013. Online Sales and Marketing are still my specialty. Its been fun watching the company expand from the Original ALTAI™ MF Tactical Boot to a current lineup of 5 Different Styles, with still More Styles Coming Soon!
Traveling the World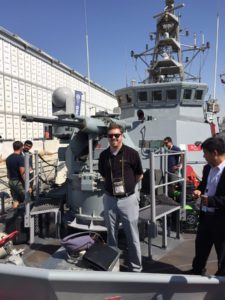 Since joining the ALTAI™ Team, I have been fortunate to have the opportunity to travel and promote ALTAI™ Tactical Footwear. Our team, myself included, has set up Trade-show Exhibits at many different events. With our company headquarters in Minnesota, I have visited many cities across the state as well as Wisconsin, Utah, New Jersey and the United Arab Emirates!
Marketing ALTAI™ Tactical Footwear
My role as a Sales and Marketing professional at ALTAI™ has taken me to numerous events and conferences in the United States and across the world. ALTAI™ MF Tactical Boots have been on exhibit and sometimes taken part in demonstrations and competitions that test their performance. The response to our product has always been Outstanding!
One of The Largest Military Shows in the World
I recently traveled all the way to Abu Dhabi, UAE to attend one of the Largest Military Shows in the World and promote our ALTAI™ Multifunctional Tactical Footwear. Feedback from Military members and other attendees was Great! Our ALTAI™ Team could not be more pleased with the experience.
Events Where I Have Attended:
Prepper Survivalist Show in Appleton, WI
Law Enforcement Expo in Atlantic City, NJ
International Defense Exhibition & Conference (IDEX) in Abu Dhabi, United Arab Emerites
Join ALTAI™ and Me at Upcoming Events
MN Prepper Expo at Bloomington Ramada on March 28 – 29, 2015
SOTA Midwest Expo in Duluth, MN on March 30 – 31, 2015
Minnesota Chief of Police Expo on April 20 – 21, 2015
Educational Background and Personal Interests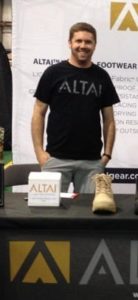 I am a graduate of The University of St. Thomas in Saint Paul, MN and am currently a St. Paul resident. My origins began however, in Green Bay, WI (home of the Packers!).
As I stated earlier, ALTAI™ keeps me pretty busy with promoting the ALTAI™ brand across the globe. When I am not at work, I can be found Coaching High School and Youth Lacrosse in Eden Prairie, MN.
During my free time I enjoy participating in sports including soccer, lacrosse, golfing, hiking and relaxing with friends and family. As a youth coach and athlete, ALTAI™ is a perfect fit for my life. I understand the importance of comfortable, reliable footwear for all types of activities, which is why I love talking about these boots... Hope to see you soon at one of our many events!