Meet The ALTAI™ Team!
Our Focus This Month:
Hello, my name is Sean Thompson (the one on the left). I am a proud Team Member at ALTAI™ Gear, home of the revolutionary Multipurpose Tactical Footwear.
My ALTAI™ career began with Higher Dimension Materials, Inc. in October of 2012. My responsibilities included both the Sales and Marketing of SuperFabric® textiles. I then went on to join the ALTAI™ team full time in November of 2013. Online Sales and Marketing are still my specialty. Its been fun watching the company expand from the Original ALTAI™ MF Tactical Boot to a current lineup of 5 Different Styles, with still More Styles Coming Soon!
Traveling the World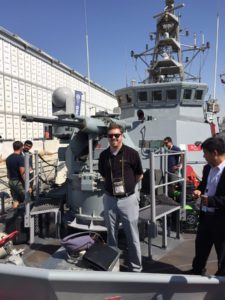 Since joining the ALTAI™ Team, I have been fortunate to have the opportunity to travel and promote ALTAI™ Tactical Footwear. Our team, myself included, has set up Trade-show Exhibits at many different events. With our company headquarters in Minnesota, I have visited many cities across the state as well as Wisconsin, Utah, New Jersey and the United Arab Emirates!
Marketing ALTAI™ Tactical Footwear
My role as a Sales and Marketing professional at ALTAI™ has taken me to numerous events and conferences in the United States and across the world. ALTAI™ MF Tactical Boots have been on exhibit and sometimes taken part in demonstrations and competitions that test their performance. The response to our product has always been Outstanding!
One of The Largest Military Shows in the World
I recently traveled all the way to Abu Dhabi, UAE to attend one of the Largest Military Shows in the World and promote our ALTAI™ Multifunctional Tactical Footwear. Feedback from Military members and other attendees was Great! Our ALTAI™ Team could not be more pleased with the experience.
Events Where I Have Attended:
Prepper Survivalist Show in Appleton, WI
Law Enforcement Expo in Atlantic City, NJ
International Defense Exhibition & Conference (IDEX) in Abu Dhabi, United Arab Emerites
Join ALTAI™ and Me at Upcoming Events
MN Prepper Expo at Bloomington Ramada on March 28 – 29, 2015
SOTA Midwest Expo in Duluth, MN on March 30 – 31, 2015
Minnesota Chief of Police Expo on April 20 – 21, 2015
Educational Background and Personal Interests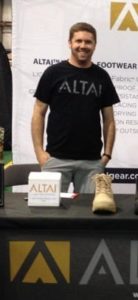 I am a graduate of The University of St. Thomas in Saint Paul, MN and am currently a St. Paul resident. My origins began however, in Green Bay, WI (home of the Packers!).
As I stated earlier, ALTAI™ keeps me pretty busy with promoting the ALTAI™ brand across the globe. When I am not at work, I can be found Coaching High School and Youth Lacrosse in Eden Prairie, MN.
During my free time I enjoy participating in sports including soccer, lacrosse, golfing, hiking and relaxing with friends and family. As a youth coach and athlete, ALTAI™ is a perfect fit for my life. I understand the importance of comfortable, reliable footwear for all types of activities, which is why I love talking about these boots… Hope to see you soon at one of our many events!