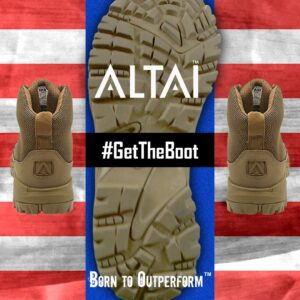 A big 'Thank You' to everyone who participated in our Gear Junkie #GiveTheBoot #GetTheBoot Giveaway! We had such a great time reading through why you think your friends could use a pair of ALTAI™ boots; we definitely have some rugged fans out there.
Now for the best part: announcing our winners! If you've entered our Gear Junkie giveaway, be on the look-out for a direct message from the ALTAI™ team on your Facebook. If you are a winner, you will receive a direct message from us that you've been selected for a free pair of boots! Follow the instructions in your message from the ALTAI™ team and you're on your way to your free set of boots for you and a friend.
In case you missed the fun, here are all the contest comments and submissions on Gear Junkie's Facebook post.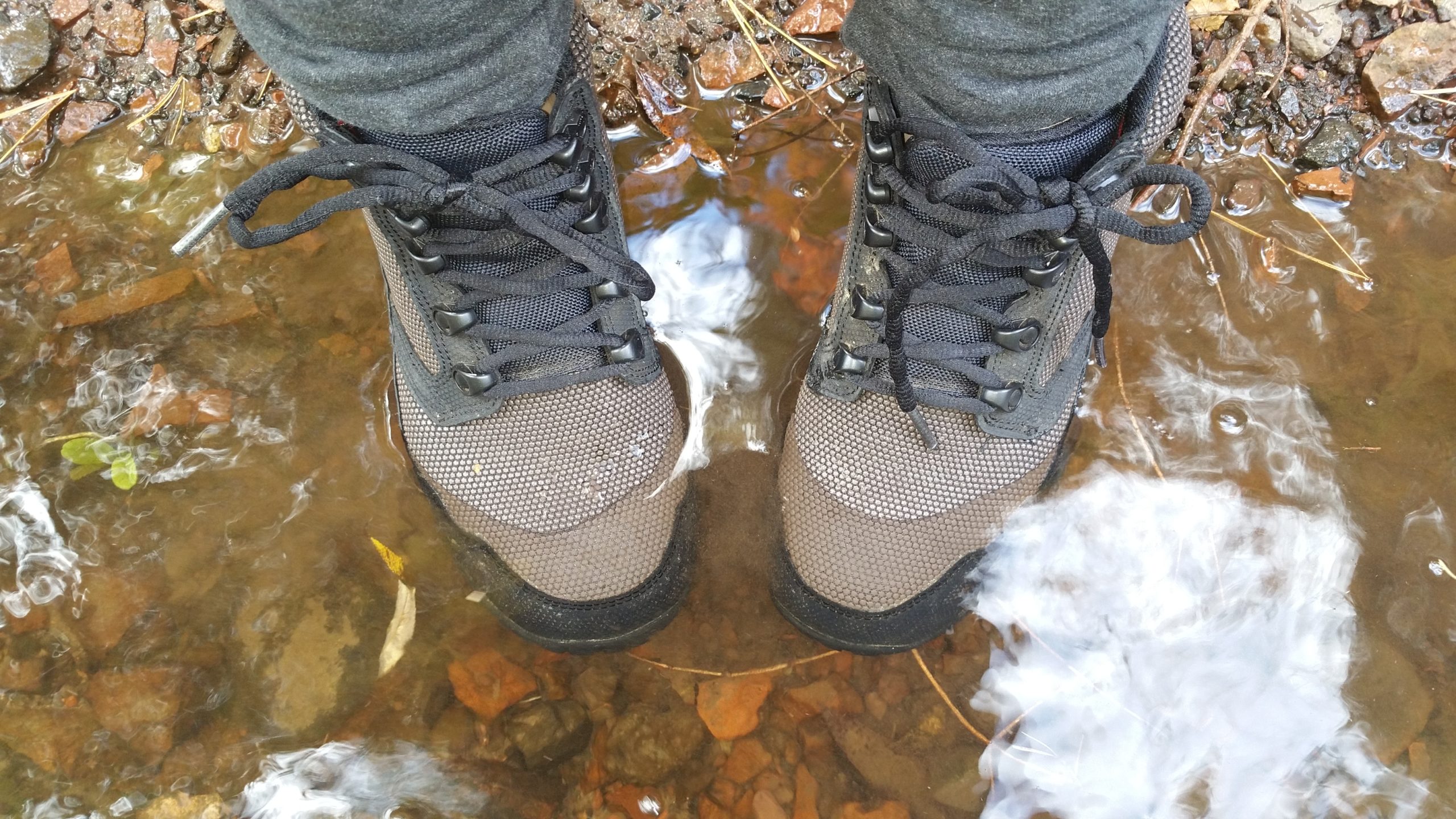 Hiking in the great outdoors can lead to many unexpected encounters. Some good, like meeting a friendly deer or squirrel and others can be more challenging, such as tipped over trees, muddy trails, or higher than normal water crossings. Hiking is an exciting exercise, stress reliever and great for any type of therapy. Having a high-quality, waterproof hiking boot fitting snug and dry on your feet while you conquer your quest will give you so many more additional miles in comfort. We must warn you, once you put your feet in to give them a try, it might take a hike up and down the Grand Canyon before you decide it's time for a break. Shop now to get excellent deals on waterproof brown hiking boots!
Your Waterproof Hiking Boot Choices
Our traditional hiking boot is brown but having different choices for your new look while climbing up the hills will greatly give you the confidence to keep on keeping on. Our entire online selection can be utilized as hiking boots. Everyone has their own style so we made our boots to go great for you!
Black
Desert Tan
Turkish Coffee
Leather
All of our options come in the standard 6" or 8" tall boots, except the brown boot. The speed tying lacing system works wonders when putting on and taking off your miracle workers that push through mother nature's toughest of elements - keeping you warm, dry, and feeling like you can fly. Get your on sale fall hiking boots today!
The Product Of Our Products
There is always going to be a best, so we aim to be in the top spot. Along the way, we have set our sights on advancements in the material we use create our waterproof hiking boots.
SuperFabric®-Waterproof, lightweight, and breathable material on the outside of your foot. Our tough material makes for suburb protection.
VIBRAM®- Non-slip outsoles whether the conditions - wet or dry!
ALTAI™- The world's best footwear company.
When it all comes together, it couldn't get any better. Being water, abrasion, penetration, even laceration proof there aren't too many boots on the market that can withstand a Katana! For your feet to have the most protection, even when you are off the battlefield and on a nice jaunt check out our line. You deserve to have the best on the market, and that is where you find ALTAI™. The toughest of  tough hiking boots that are on the market today. Contact us now for amazing deals!
Save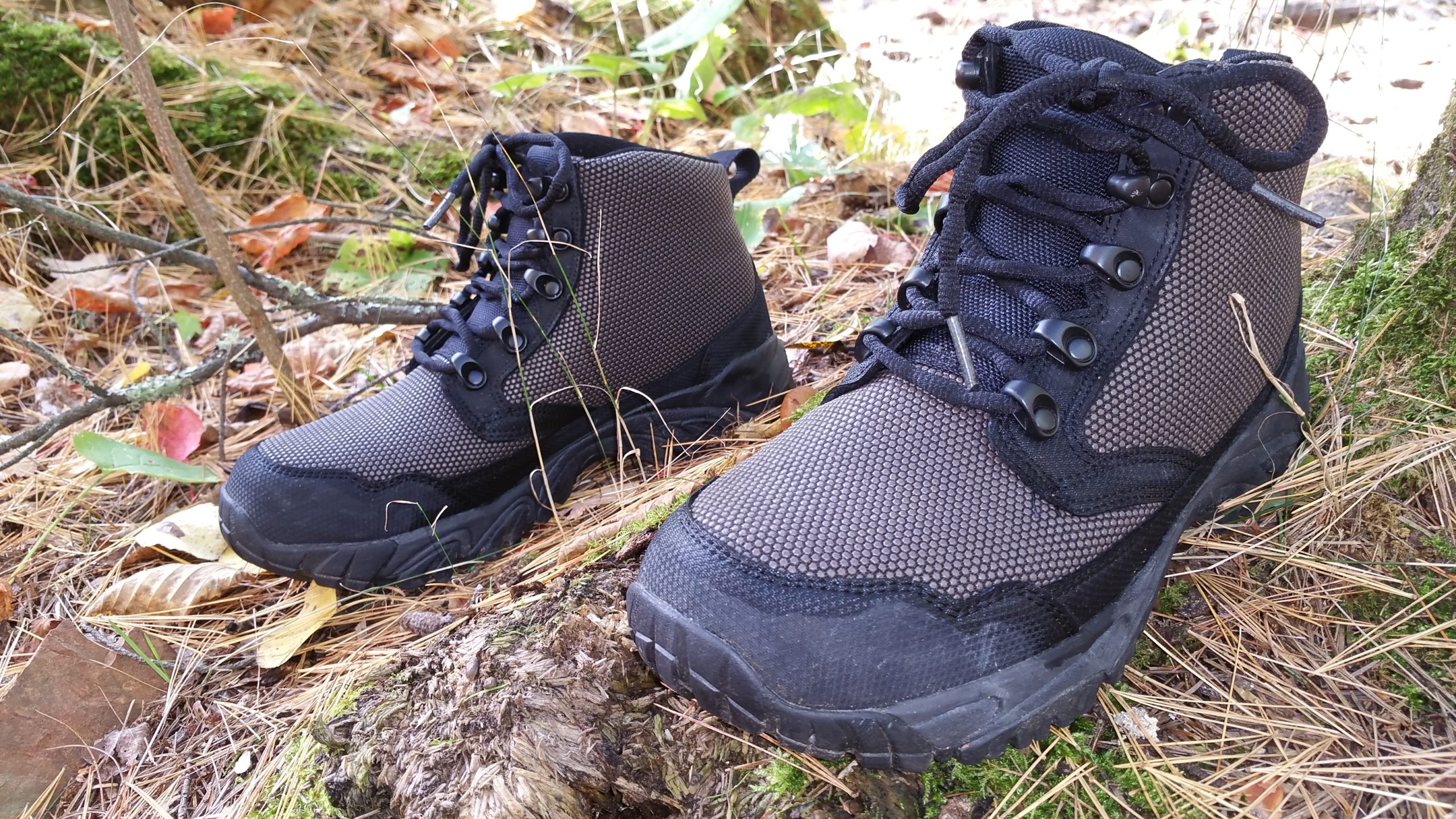 Do you consider nature your playground? Then boy, do we have a boot for you...and girl. ALTAI™ has created a hiking boot that stands up to anything you put under it. Our VIBRAM soles and Superfabric textile utilization brings our Brown Hiking Boots to the next level, the level that outperforms the next. Pack them on your weekend trip to the North Shore and your bound to explore more! These boots will keep you warm as the temperatures cool and dry when passing river creeks or enjoying the shoreline.
The Benefits of Waterproof Boots
You know those beautiful spots you see and want to conquer but you can't risk getting your feet wet to get there because it would cut your whole trip short in the fall temperatures. With our Waterproof Hiking Boot you can risk it! And if the water doesn't extend above the top of the boot, your feet will stay dry, warm and comfortable, even after you get them wet. Take the paths untraveled when you choose to wear boots that have no restrictions.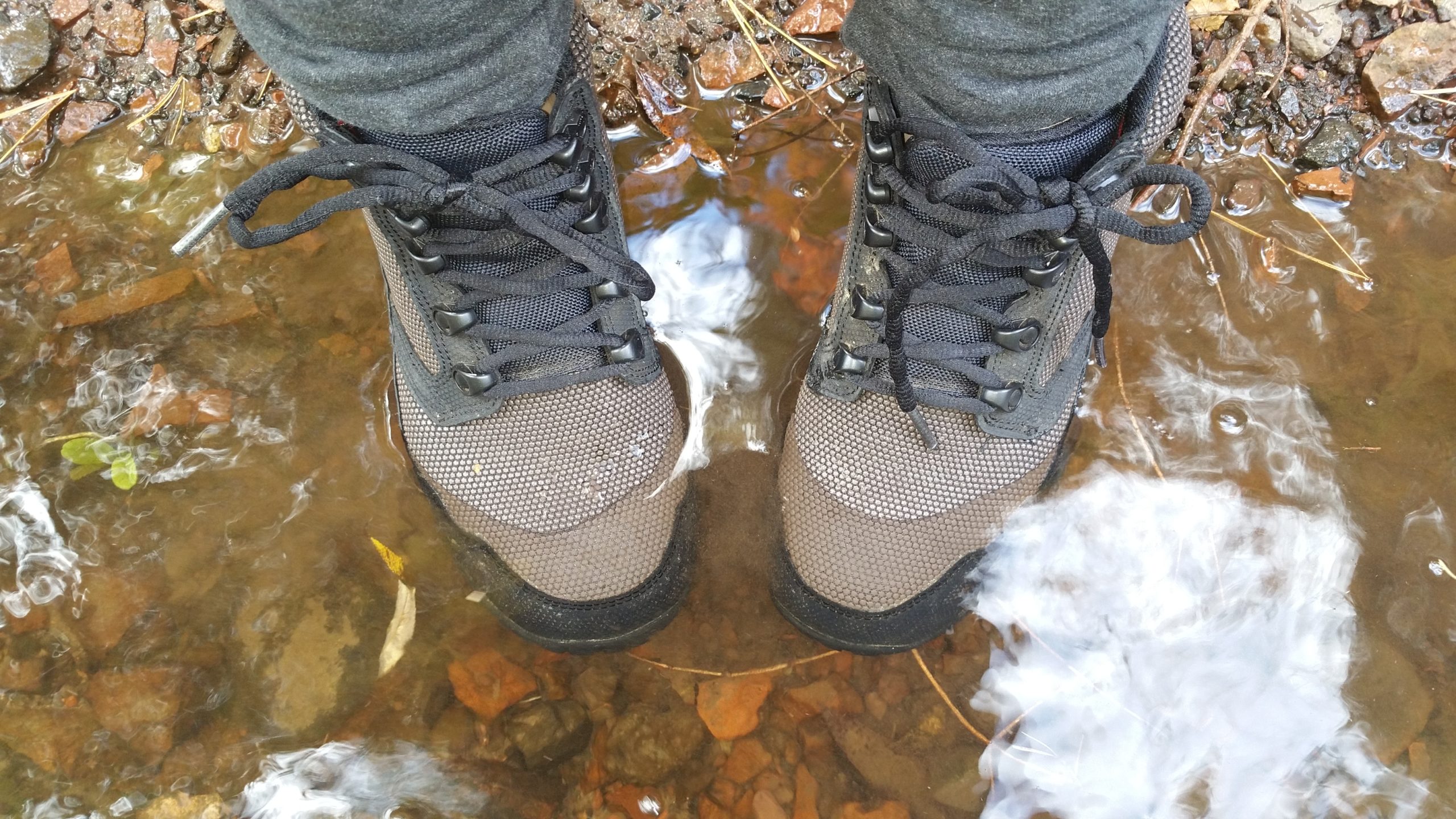 Take that leap of faith and know that even if your shoes get wet you can still keep hiking along. Don't let your footwear hold you back, explore the world in its natural state with the help of a superior boot designed for rough, rocky, and wet terrain.
Key Features of our Brown Waterproof Hiking Boot
Slip Resistant - The last thing you need is to slip on the rocks when passing creeks and our rugged rubber VIBRAM sole will reduce the chances of that drastically. Our Hiking Boots provide an exceptional grip, in and out of the water, great for steep climbs and flowing waters.
Slash Resistant - The fabric covering our hiking boots is a highly durable, flexible and slash resistant. The textile we utilized is covered with tiny armored plates and offers protection for in even the harshest elements.
Easy to Clean - Nothing would be more convenient than a shoe that never gets dirty, though unrealistic, we have found a sort of solution. Our boots need nothing more than a quick hose and a gentle scrub. Soon after they will be dry and ready for more.
Comfortable - A boot with no comfort is one that sits on the shelf. Our boot will fit like a dream the second you put them on and they will keep your feet in comfort even when the hours get long.
Order our Brown Hiking Boots online or find our local Midwest retailers.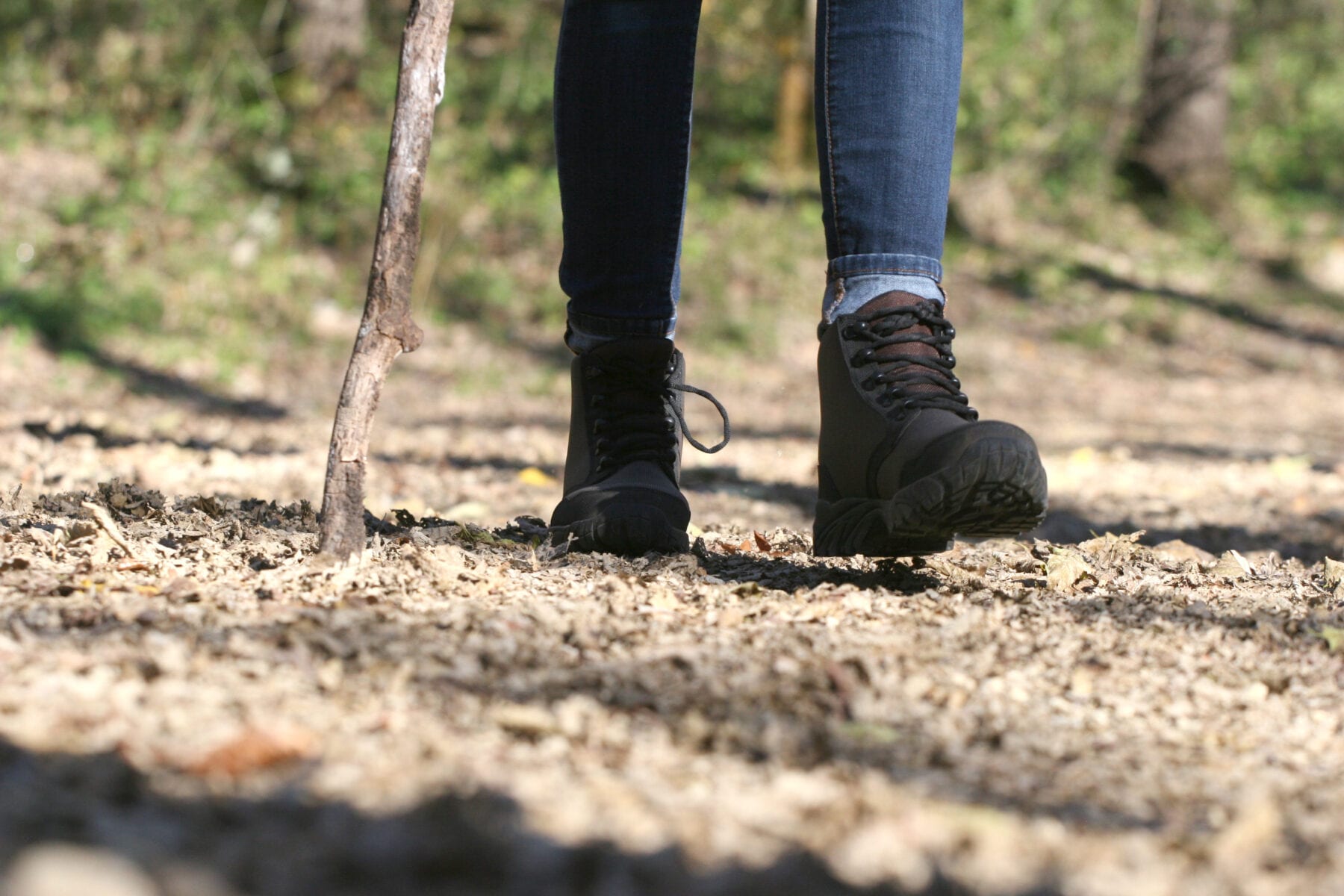 It has been 50 years since President Johnson gave his speech on the preservation and conservation of America's national beauty. This speech initiated the passage of the National Trail System in 1968. As a result millions of Americans have a wonderful way to get out and enjoy the numerous Hiking Trails all across the country. If your anything like us, we feel National Trails Day should be celebrated every day. The US has 200,000 miles of trails that provide hikers the freedom to get fresh air, escape the stresses of daily life and get exercise. All made possible with the right Hiking Boots. The ALTAI™ Hiking Boot is made of the same material as the military and police footwear. They provide Ankle High support and protection as well as being Water Proof and Breathable.
Enjoy Your Hiking Adventures
The Hiking Boots that you wear have a large impact on your ability to truly enjoy your hiking adventures. Choosing inferior boots that are heavy on your feet or do not protect against the elements can be a huge mistake. Nobody wants to cut short a hiking vacation because of blisters, foot fatigue or water soaked boots.
Hiking Boots Engineered to Outperform
The engineering team at ALTAI™ have come up with a wonderful solution for hiking enthusiasts and newcomers alike. They have designed an affordable hiking boot that outperforms the competition. We incorporated all of the High-End Features that avid hikers demand but made them multifunctional for those who want to wear them for many more activities.
High-End Features
ALTAI™ Hiking Boots utilize the same technologically advanced materials as the Military and Police boots. They are engineered to provide your feet with exceptional comfort and protection in all climates. You can get out and enjoy nature without your footwear slowing you down.
Durable Construction
Lightweight Materials
Breathable
Water Proof
Instant Comfort that lasts
Advanced Mud Guard
Vibram® Outsole
SuperFabric® Boot Upper
EVA Midsole
Rugged Traction
Anti Clogging
Abrasion Resistant
Wide Heel Pull
Easy Care
Ankle High Design
Speed Lacing System
Enjoy America's Trail System with ALTAI™ Hiking Boots
ALTAI™ Hiking Boots provide the tools you need to Elevate Your Outdoor Adventures. These boots incorporate patented SuperFabric® textiles in an Ankle High boot designed for hiking. This is the same lightweight, durable, water proof and protective materials as the Military and Police footwear that is winning rave reviews. Now get outside and Enjoy America's National Trail System!
We offer Free Shipping and Free Exchanges with No Risk!
Call ALTAI™ Gear Today at 800-806-2611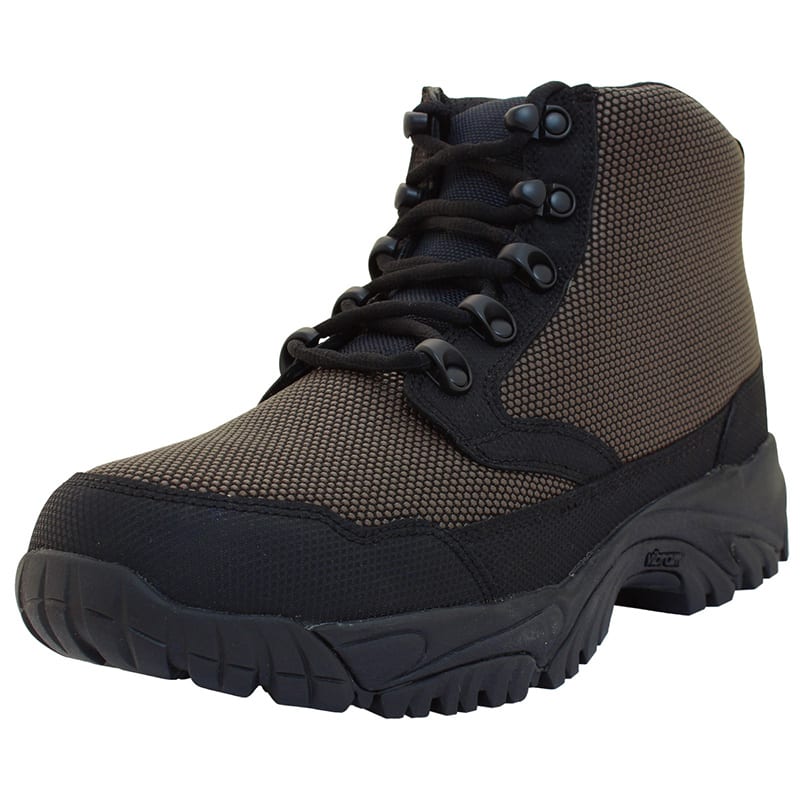 Are you looking for lightweight hiking boots that last for more than 2 months? If you are in the market for quality hiking boots, look no further than the ALTAI™ tactical boot. Whether it's an all day hike or a quick trudge through muddy water, these waterproof hiking boots are unlike anything else on the market today!
Waterproof Hiking Boots
We know, you've heard it advertised before. To be honest, when most shoe companies say "waterproof" fabric, what they really mean is that they sprayed on a waterproof solution that temporarily repels water until it wears off. In general, the fabric of the boot is almost never waterproof. Well, low and behold, ALTAI™ has created the perfect hiking tactical boot that is truly waterproof and can protect your feet from whatever elements may be surrounding the boot. Even with its breathable design, this boot is made up of non-absorbent material that allows air molecules to pass through and water molecules to stay beaded on the outside. This means, nice and dry toes on the inside, and whatever terrain you feel like hiking on the outside!
Lightweight Hiking Boots
When you are hiking, the last thing you want is for your feet to feel incredibly heavy. As a company, we recognized that and put our design team to work. The midsole of the boot is the largest portion and is made up of EVA, Ethylene-vinyl acetate. EVA is used for runners and joggers because of its outstanding ability to resist contact and stress. It is placed into our boot so that you can wear the boot all day long and feel comfort, cushion, and easy impact, no matter what environment you may be hiking through.
Quality Hiking Boots
Every aspect of the ALTAI™ tactical boot is designed with the hiker in mind. These boots are durable, breathable, waterproof, and have a bottom sole of the boot that holds traction like no other, preventing you from unwanted slips and falls. If you are looking for quality hiking boots, you aren't going to find them in your run of the mill shoe store. ALTAI™ Gear is the only place that makes quality hiking boots at a realistic price.
For more information on the ALTAI™ tactical boot, call us today at (800)806-2611 or visit us online at www.altaigear.com. Hiking is supposed to be fun, let your feet relax and have some fun too! Order your boots today!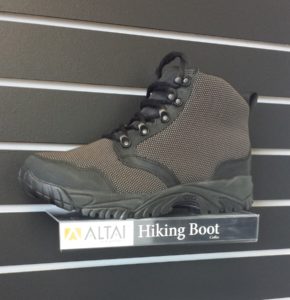 Choosing the right Hiking Boots doesn't have to be difficult if you are armed with the right information. Both men's and women's ALTAI™ Hiking Boots are designed to perform beautifully under harsh conditions. They are engineered out of the Same Materials as the Military and Police Tactical Boots. You can expect comfort and support with the Ankle High design of Light Weight and Water Proof Hiking Boot. Quality materials provide excellent protection for your feet. The SuperFabric® boot upper is uniquely Breathable and Waterproof. (more…)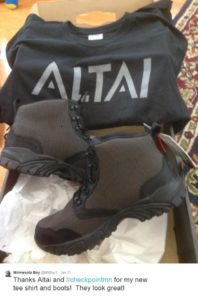 If someone tells you to "Take A Hike" are you offended or up for the challenge? If you answered the latter, we have the boots for you! ALTAI™ Tactical Hiking Boots are engineered to take you anywhere you want to go. The Comfortable, Durable, Waterproof Protection is perfect for those times when you want to go off the beaten trail and explore. This footwear is lightweight and breathable to keep your feet fresh all day. A Vibram® Outsole provides rugged traction and stability in the most extreme conditions. You can trust your feet to our High Quality Materials and Durable Construction.
Boots Made with Quality Materials
The team at ALTAI™ put their heads together to come up with Multifunctional Tactical Footwear that is appropriate for law enforcement officers as well as Avid Hikers. Our Tactical Hiking Boot adapts to the conditions. You can count on their Durable Construction and Quality Materials including trusted names like SuperFabic®, Vibram® and EVA. Features like Comfort, Protection and Durability are incorporated beautifully to provide the Best Hiking Experience anywhere.
Explore The World
Where will your ALTAI™ Hiking Boots take you? The design engineers at ALTAI™ left nothing to chance when choosing the quality materials for our outdoor lovers footwear. With the input of avid hikers, campers, runners and outdoor enthusiasts, they compiled an impressive list of features to include in each footwear design.
The Lightweight, Durable - Low Top Hiking Boot is perfect for:
Hiking in the mountains
Trekking through the desert
Exploring a national forest
Camping by the lake
Enjoying the breathtaking beauty of our many National Parks
From the Alaskan Tundra to the Florida Wetlands, from the Arizona Desert to the New England Forests… your ALTAI™ Hiking Boots are ready to take you there - even right out of the box!

Features of ALTAI™ Hiking Footwear
Lightweight
Breathable
Waterproof
Durable
Protective
Comfortable
Abrasion resistant
Puncture resistant
Slash resistant
Stain resistant
Speed lacing system
Quick drying
Shock absorbent
Rugged traction
Wide heel stability
Easy care (just hose them off and they are good to go)
Durable Lightweight Construction
ALTAI™ Tactical Hiking Footwear is now ready to take you anywhere you want to go explore. The Low Top Hiking Boot is designed for outdoor enthusiasts and avid hikers who love to blaze their own trail and see where it takes them. The team at ALTAI™ designed a superior boot that provides unbeatable Comfort, Durability, Protection and Traction.
Go ahead and hike through water with footwear that delivers with advanced Waterproofing technology. The elements are no match for our High Quality Materials and Durable Lightweight Construction.
We offer Free Shipping and Free Exchanges with No Risk!
Order Online or Call Today at 800-806-2611