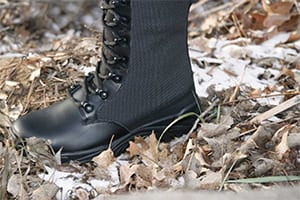 Whether you live in Minnesota, Florida, Oregon, Texas or Maine, our boots are designed to keep up with the elements of the season, in every season. From Spring Fishing to Shoveling Snow, our line of Tactical Boots offers All Year Protection and Comfort. You can get them wet, muddy, sandy and they still clean up nicely and are ready for tomorrow. Easy your feet with comfortable tactical boots on a long shift, protect them when traveling through new terrain, or keep them as an outdoor boot for your home - regardless of the task at hand, the line of tactical boots created by ALTAI™ will add security, ease and comfort along your way.
Spring Boot for Men & Women
Go for a nice hike anytime when you have our Brown Hiking Boots in your closet, ready to be utilized. Or maybe you're excited to open the cabin back up, our shoes can comfort you along the way. Fishing opener never felt so relaxing with a pair of ALTAI™'s Waterproof Boots on, fish in the boat and a line in the water.  Our boots are perfect for your spring endeavors, so don't slow down - ALTAI™ Gear Up!
Summer Boots for Men & Women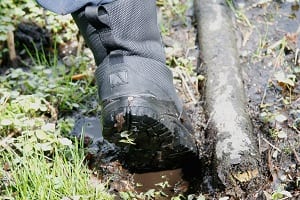 If you're the kind that often gets stuck in the mud, our waterproof tactical boots with mudguards are the perfect boot for you. Summer gets muddy and our secure speed lacing can keep your boot on your feet in the mud and keep your feet dry and comfortable. Need to do something in a thunderstorm? It happens... and our boots are perfect to wear when you have to be out in the rain because the rain drops bead up and continue to flow to the ground, instead of soak into your shoes and socks.
Fall Boots for Men & Women
You into hunting? How about your buddy or significant other? These boots are prime hunting boots. They are lightweight, firmly secure on your foot and protective. So 'stealth mode' is easy even on your feet. Then when it's time to go home, lace up your ALTAI™ Tactical boots and conquer those leaves or get lost in a corn maze, our boots are great for any reason and all seasons.
Winter Boots for Men & Women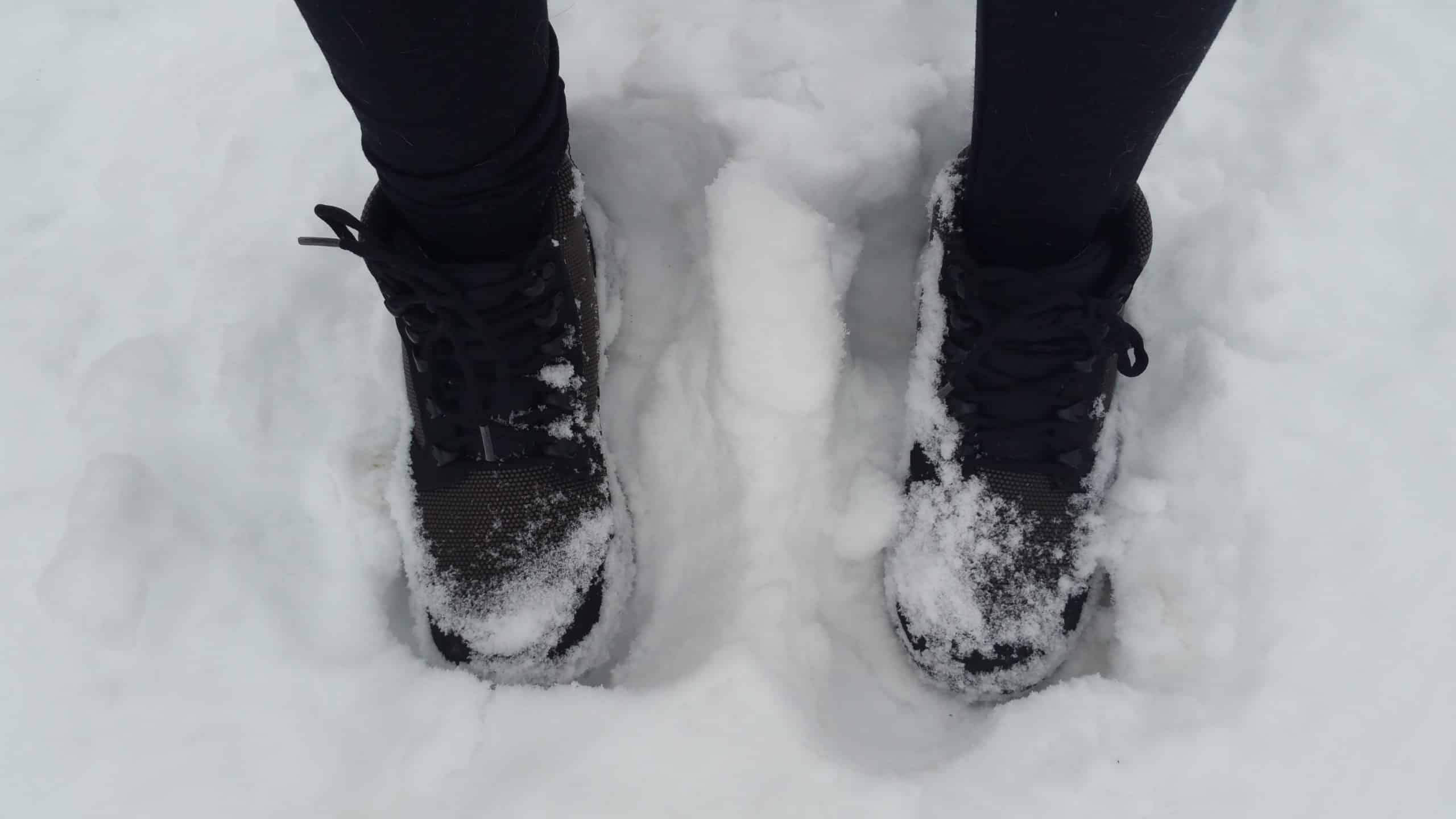 Snow and Ice can lead to dangerous conditions, be sure you have traction when you need it with our tactical boots perfect for snowy and icy conditions. Shovel your driveway without cold and wet feet, build a snowman, go sledding - whatever you like to do in the winter, don't let your footwear stop you.
Order a pair of our quality tactical boots online, stop by our Woodbury, MN shop or another Midwest ALTAI™ retailer.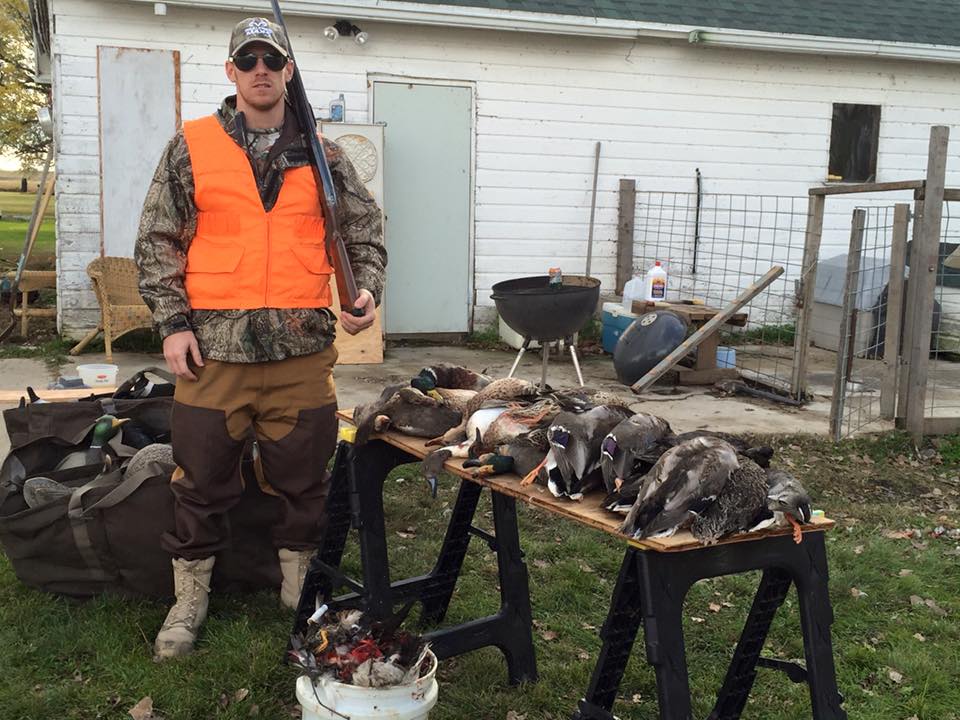 Looking for a tactical boot is a sport, especially if you are determined to find that one that fits and feels like it should. Commonly tactical boots, combat boots, military boots, even hiking boots are made of mostly of waterproof leather and vinyl but our innovative boot materials take Men's Tactical Boots to the next extreme. Our boots last longer, stay cleaner and protect better, all the while still being 5 ounces lighter than the competitors! So take them for a spin at an ALTAI™ local Midwest Retailer or order your Tactical Boots online now - we offer free shipping, size exchanges and you even pay no shipping if you wish to return them within the first 30 days. No strings attached, well besides the secure speed lacing system.. just boots we know you won't want to part with.
Our Men's Tactical Boots are Designed For People who need...
Police Boots - Law Enforcement needs to be protected while they make big risk decisions that could change their life and the lives of their loved ones. Our 8" Black Tactical Boot with leather toe is a law enforcement favorite. Don't just take our word for it, see some third party boot reviews.
Military Boots - At home or on foreign soil, our Tan Military Tactical Boots will give you the protection you need in any and every climate. Our boots are built to last, just like you. (Closeout Tan Boot for under $100)
Survival Boots - The footwear you choose to put on your feet will either greatly aid you or become an issue. There is not much worse than uncomfortable feet, especially when you can't get off them. Our boots keep your feet protected and comfortable, even when you're well off the beaten trail.
Work Boots - On your feet all day? Maybe your working in a factory or in landscaping? Regardless of your profession, if it keeps you on your feet and moving all day, do yourself a favor and purchase tactical boots that fit, look and feel good throughout the entire work day.
Outdoor Boots - Want to go hunting, boating, hiking or use any excuse possible to get outside? Then look into our Brown Hiking Boots, great for all your outdoor travels - rain or snow, blistering heat and any temperature below.
Waterproof Boots - Don't let the fear of soggy socks lead your life, instead, take control! ALTAI™ Tactical Boots are all water resistant and quick to dry, so any encounter with the water isn't an issue. For our boots to be fully water resistant the water level can not pass the highest part of the boot. So if you want the most water protection, choose from our high top boot selection.
Hope for the best but be prepared for the worst. Order your new ALTAI™ boots online.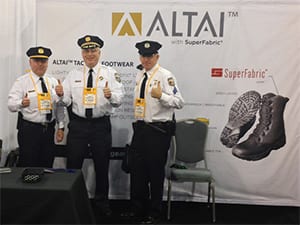 As a law enforcement officer, you never know what each day on the job will bring. If you are considering this field, this is not the type of job where you sit behind a desk all day. Instead, law enforcement officers are on their feet the majority of the day as they respond to any potential issues that may arise in their community. In the same way that these honorable individuals protect our community, we at ALTAI™ strive to protect their feet on the job. Specializing in law enforcement boots, consider partnering with us for your next pair.
Why Choose ALTAI™ for your Boot?
With so many boot options out on the market, what makes our law enforcement boots so special? Our team has created what we believe is the best all around tactical boot on the market, thanks to the following features that benefit law enforcement officers:
Protective - By utilizing SuperFabric® technology, your feet will be protected with a combination of breathable material and armored plates all the way up above your ankle. This same type of material is used in motorcycle equipment and can go up against any type of environment that you may come across on the job.
Lightweight - The last thing you want to purchase is a pair of bulky boots that wear your feet down halfway through your shift. Thanks to our EVA midsole, which is found also in running shoes, your feet will not fatigue after a long day's work.
Comfort from the Start - Trying to break in a new pair of boots can cause blisters and foot aches. At ALTAI™, we took notice of this and made sure that our boots did not need to be broken in before they became comfortable. These law enforcement boots are as comfortable on the first day as they will be a year later.
Waterproof - There will be days when it is raining or snowing and you will still be required to work. Our ALTAI™ tactical boots offer a truly waterproof experience as every material used to create this boot is waterproof.
Resistant - By purchasing a pair of law enforcement boots from ALTAI™, your boots will always look clean and new thanks to our stain and abrasion resistant features. Additionally, the leather toe of this boot can be easily polished.
Boots for Law Enforcement Officers
As a law enforcement officer, you put your life on the line to protect your community each and everyday. For that, we at ALTAI™ are forever grateful. Although we are not able to keep your entire body protected, we do specialize in high quality law enforcement boots that are comfortable, built to last and will keep your feet protected each day. Give ALTAI™ a call today at (800) 806-2611 or visit www.altaigear.com to learn more about our top notch law enforcement boots.