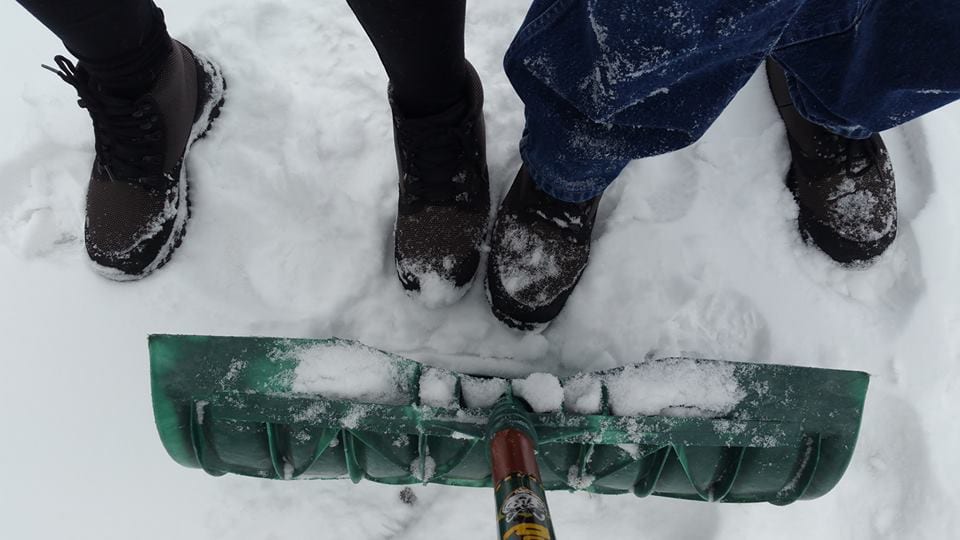 The winter season brings cold temperatures, icy conditions, fluffy snow and even some days off of school. Although taking the day off and playing in the neighborhood may be fun for some people, others still have to go to work, no matter how bad the conditions are. For those individuals that need to spend time outdoors cleaning off their driveway or are required to work outdoors during this time of year, it is important to keep your feet dry, warm and protected. Studies have shown that keeping your feet warm during the winter months actually has a positive impact on the strength of your immune system. If you are looking for the perfect boot to get you through this upcoming winter, ALTAI™ tactical boots are exactly what you need!
ALTAI™ Winter Boot Benefits
The Sole – Thanks to the use of VIBRAM® soles, your long lasting tactical boots from ALTAI™ are slip resistant and able to keep you steady on ice. The outer soles have great grip to keep you moving through whatever conditions mother nature brings your way this winter.
Waterproof – Time and time again, our competitors advertise that their boots are waterproof, but is that really the case? For some companies, the term waterproof means applying a waterproof chemical onto the boots, which only offers a temporary solution. At ALTAI™, we decided to go a different route with our waterproofing promise. By purchasing ALTAI™ tactical boots this winter, you will be investing in boots that truly withstands water. Each material used in our boots repels water, not just the on the surface. This keeps your feet dry while you shovel the driveway or if you decide to leave home in the snow.
Lacing System – Having your boots come untied in the snow or ice can make it very difficult to lace them back up. Gripping the laces wearing gloves can be difficult and trying to stay balanced on ice is tough. ALTAI™ took notice of this when creating our tactical winter boots. Thanks to our speed lacing feature, the shoe tying process is much faster than most boots and the laces stay secure all day long, without any loosening.
Don't let another winter season pass you by where you struggle to keep your feet warm, dry and protected. Now is the time to invest in a pair of winter boots from ALTAI™. Give us a call today at (800) 806-2611 or visit www.altaigear.com to learn more about our long lasting winter boots that are built for any winter weather conditions that mother nature throws your way.