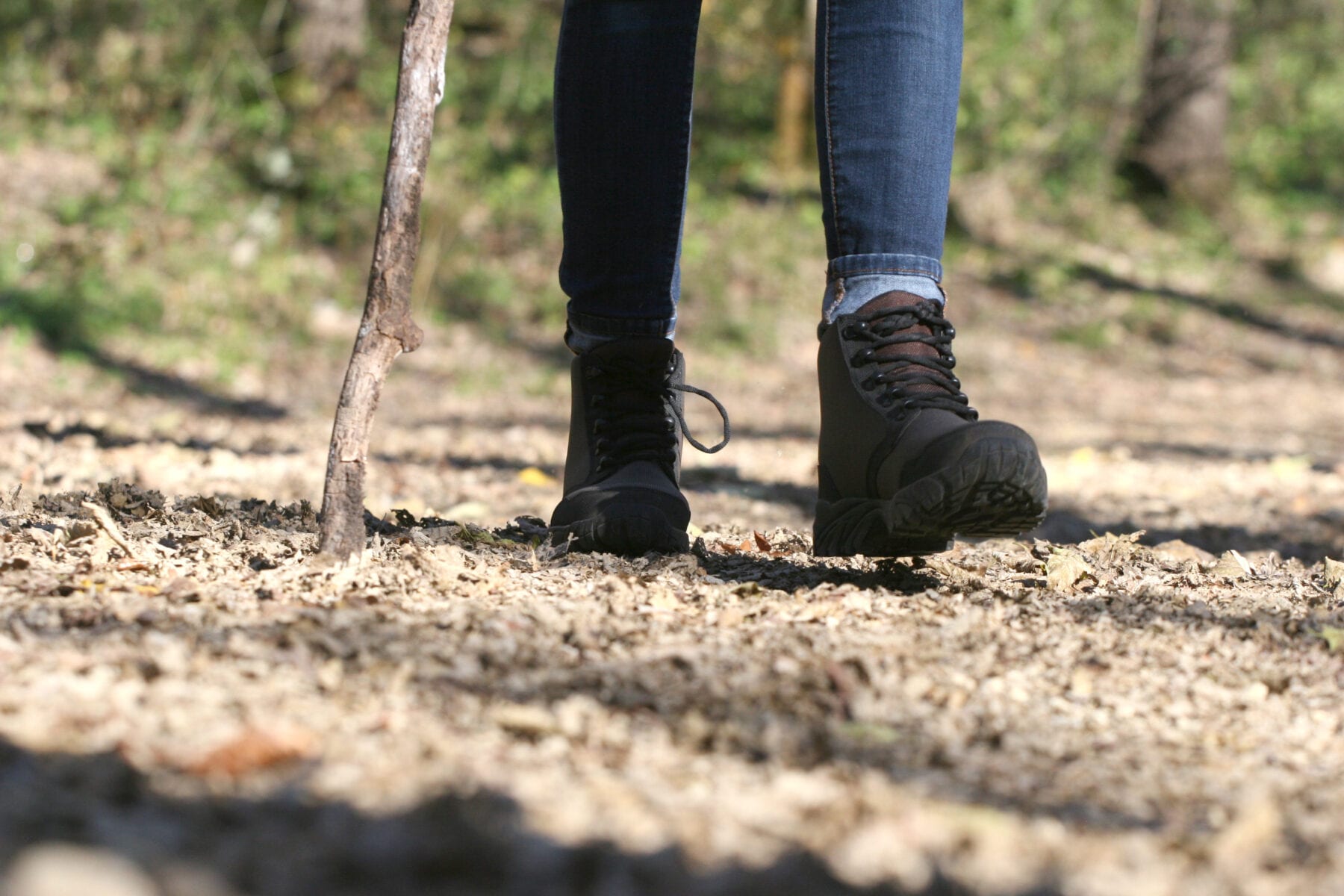 It has been 50 years since President Johnson gave his speech on the preservation and conservation of America's national beauty. This speech initiated the passage of the National Trail System in 1968. As a result millions of Americans have a wonderful way to get out and enjoy the numerous Hiking Trails all across the country. If your anything like us, we feel National Trails Day should be celebrated every day. The US has 200,000 miles of trails that provide hikers the freedom to get fresh air, escape the stresses of daily life and get exercise. All made possible with the right Hiking Boots. The ALTAI™ Hiking Boot is made of the same material as the military and police footwear. They provide Ankle High support and protection as well as being Water Proof and Breathable.
Enjoy Your Hiking Adventures
The Hiking Boots that you wear have a large impact on your ability to truly enjoy your hiking adventures. Choosing inferior boots that are heavy on your feet or do not protect against the elements can be a huge mistake. Nobody wants to cut short a hiking vacation because of blisters, foot fatigue or water soaked boots.
Hiking Boots Engineered to Outperform
The engineering team at ALTAI™ have come up with a wonderful solution for hiking enthusiasts and newcomers alike. They have designed an affordable hiking boot that outperforms the competition. We incorporated all of the High-End Features that avid hikers demand but made them multifunctional for those who want to wear them for many more activities.
High-End Features
ALTAI™ Hiking Boots utilize the same technologically advanced materials as the Military and Police boots. They are engineered to provide your feet with exceptional comfort and protection in all climates. You can get out and enjoy nature without your footwear slowing you down.
Durable Construction
Lightweight Materials
Breathable
Water Proof
Instant Comfort that lasts
Advanced Mud Guard
Vibram® Outsole
SuperFabric® Boot Upper
EVA Midsole
Rugged Traction
Anti Clogging
Abrasion Resistant
Wide Heel Pull
Easy Care
Ankle High Design
Speed Lacing System
Enjoy America's Trail System with ALTAI™ Hiking Boots
ALTAI™ Hiking Boots provide the tools you need to Elevate Your Outdoor Adventures. These boots incorporate patented SuperFabric® textiles in an Ankle High boot designed for hiking. This is the same lightweight, durable, water proof and protective materials as the Military and Police footwear that is winning rave reviews. Now get outside and Enjoy America's National Trail System!
We offer Free Shipping and Free Exchanges with No Risk!
Call ALTAI™ Gear Today at 800-806-2611