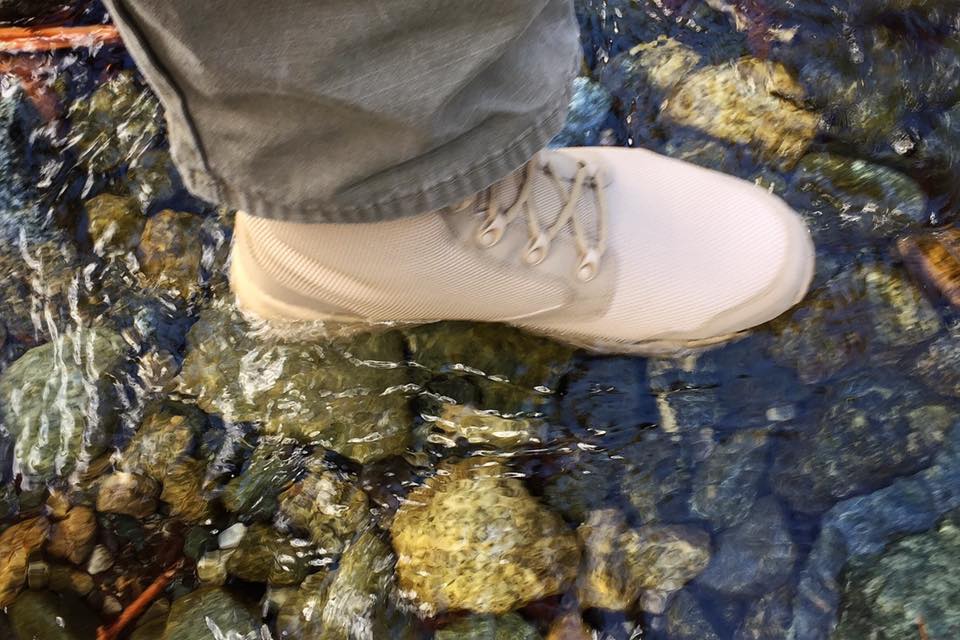 Do you love to canoe but hate lugging those old rubber boots around so your shoes, socks and pants don't get wet? We have your solution, our waterproof tactical boots. Not only are they fully waterproof until you hit the top of the boot but they are substantially less weight than those rubber boots, even the average tactical boot. So purchase a pair of our high-top tactical boots and be ready for anything. Frog hunting for the kiddos? 4 Wheeling in the mud? Crossing rocky creeks? Whatever this summer throws your way be ready for the water by purchasing our waterproof tactical boots – because it is everywhere.
What Makes a Boot Water Resistant?
A truly water resistant boot is constructed of materials that do not absorb any water molecules. This means your feet can be fully submerged just below the top of the boot line in water, mud or other liquid types and your feet stay comfortable, dry and your socks don't turn to cold mush. All of our ALTAI™ ™ Tactical Boots are fully water resistant and our newest models have a protective mudguard for easy stepping when things get messy.
Easy to Clean Water Resistant Boot
Speaking of messy, our boots are a breeze to clean. Just hose them down, let them dry and they'll look brand new. Now there is never a need to go around with dirty boots because they come clean in minutes, with just a bit of water pressure.
Water Resistant Boot Material ALTAI™ Leverages
What's our Secret? It's all in the SuperFabric. The material of choice for the makers of ALTAI™. SuperFabric is an industry leading textile with armored platelets fused to quality fabric and sealed with resin. These 3 layers of Cloth, Armor and Resin Seal allow for extreme water resistance, flexibility and breathability all while being lighter than the most other tactical boot. This material is found in protective motorcycle apparel, deep sea diving equipment, it is even found in VANS Skateboarding shoes… is there anything this fabric can't do?
Water Resistant Boots for Men and Women
Get wet and wild without the cold and soggy after effects with the help of our ALTAI™ Water Resistant line of Footwear for both men and woman. Our quality line of truly waterproof boots can be ordered online, you can come into our Woodbury, MN showroom or select the closest midwest retail location and try them for yourself today, you will instantly see what we are writing about!