If you have been thinking that you want to try a pair of ALTAI™ tactical or hiking boots, but are reluctant to order online because of sizing or style questions, you now have an additional retail outlet where you can now check out our durable and highly functional boots for yourself.  The Uniform Shoppe is one of our newest retail partners and now features our popular tactical boots, in Green Bay, WI.  You can find and try on a wide variety of ALTAI™ boot styles and decide which pair is best for your needs.
Try On ALTAI™ Tactical Boots At The Uniform Shoppe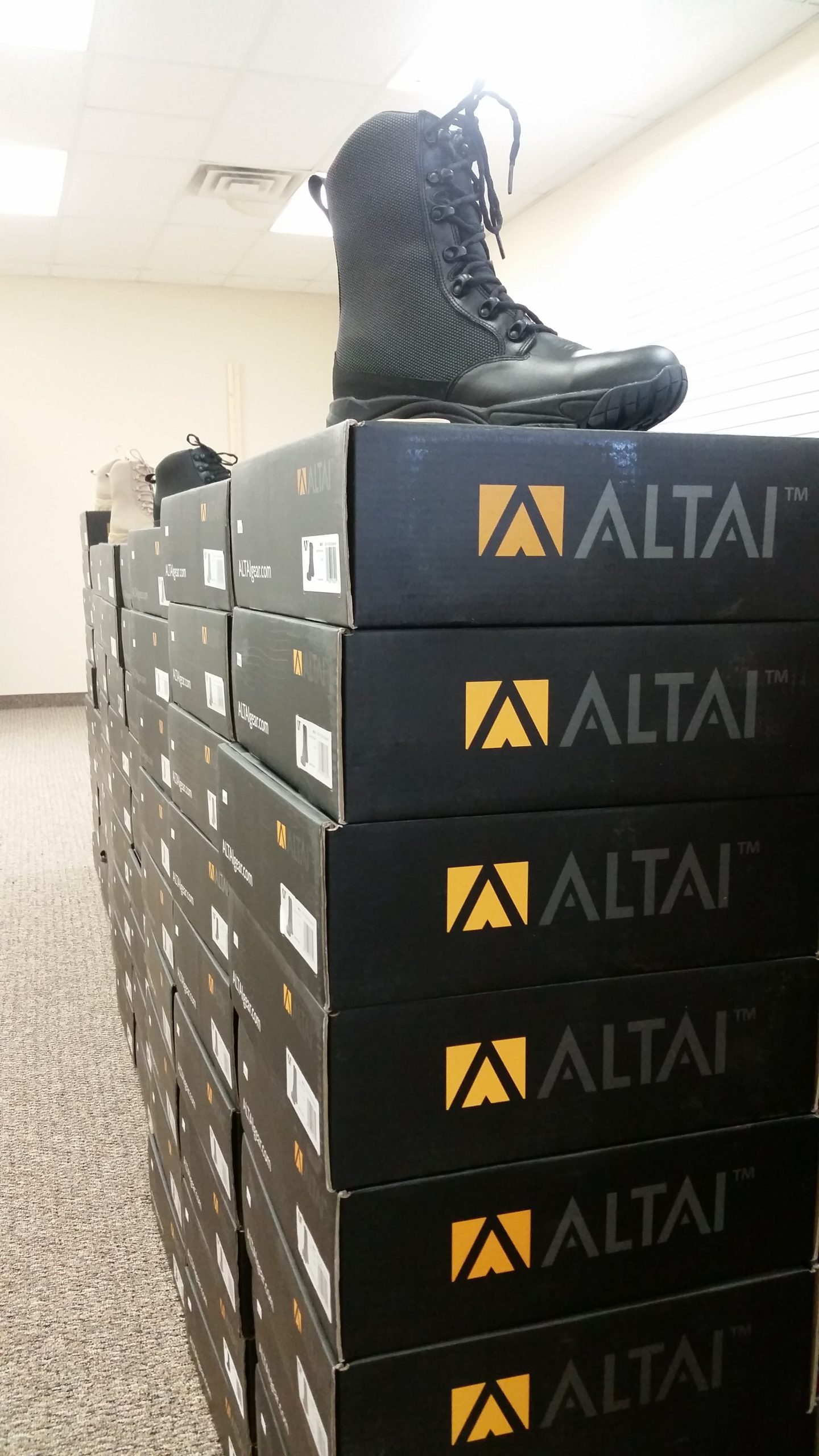 The Uniform Shoppe is located at 1816C Allouez Ave. in Green Bay, WI 54311.  This popular retailer features ALTAI™ boots in addition to duty gear, law enforcement equipment, outerwear, clothing and other footwear.  You can get fully geared up with one trip to the Uniform Shoppe.  This retailer has been serving law enforcement, fire, EMS and professional services communities in the Green Bay area since Since 1981.  With a full service tailoring department, you can walk into the Uniform Shoppe and get everything that you need to help you do your job!
The Uniform Shoppe and ALTAI™ Tactical Boots are great partners for many reasons.  ALTAI™ tactical boots are ideal for those in law enforcement, military or other active duty personnel.  Daily activity for those in these important positions can be grueling and highly functional shoes that can take you anywhere is extremely important.  You deserve footwear that will protect your feet, keep them dry and warm and provide support and comfort that will last.
Satisfaction Guaranteed For All ALTAI™ Products
ALTAI™ tactical boots are made from the highest quality materials and are backed by a workmanship guarantee. With normal use, if your boots fail due to a design flaw or defect within 1 year, you will be issued a refund, no questions asked.  Now that you can try on ALTAI™ Boots at The Uniform Shoppe in Green Bay, you know that you will be able to find the size and the style that works best for you and feels great on your feet.  Stop by and try them on today and see what you have been missing.
The Uniform Shoppe can be reached at 1-(920) 406-3046 if you have questions about their inventory.  If you want to learn more about all the various boot styles from ALTAI™, email info@altaigear.com.