It's been a couple weeks since we introduced the young man, Tyler, who is on a mission: to thank every cop in America with a donut for his or her services. It's a tall order for a relatively short guy, but his determination is helping him reach his goals and supporting law enforcement where it is well-deserved.
To kick off the first week, Tyler arrived at St. Augustine with 120 donuts from the A1A Dunkin' Donuts, ready to hand them out. While grabbing a quick breakfast beforehand, Tyler was surprised by a K9 officer and K9 Kilo, given a ride (sirens, lights, the works!) and was escorted to the department to receive a parking lot full of squad cars with their lights on to honor Tyler.
After a few more grueling stops thanking cops, Tyler and his family rest in Ellijay, Georgia before hitting the road again! Just in time for the 4th of July, the Donut Boy was able to continue his mission, where Dunkin' Donuts, again, providing a Donut Boy discount for two dozen donuts for Tyler to give away.
https://www.facebook.com/100010151088075/videos/vb.100010151088075/483105638704468/?type=2&theater
In beautiful Asheville, North Carolina, Tyler even got to meet Officer Joe Jones, seen in this heart-warming video that went viral: a perfect example of outstanding community development by law enforcement officers, a perfect reason to thank a cop, as Tyler does.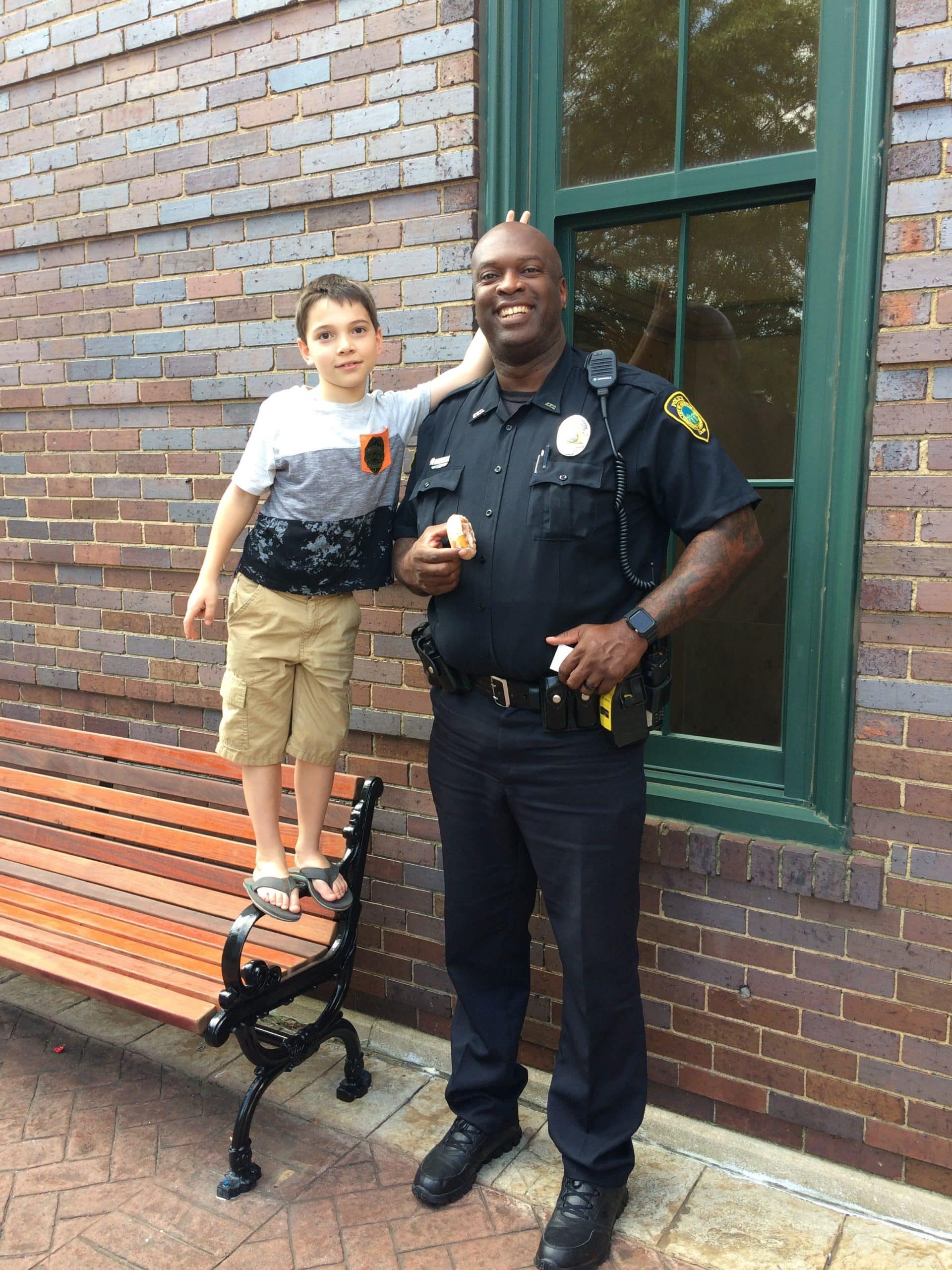 We'll have more updates as the week goes on, so stay tuned! If you want to get involved and help this boy and his important mission thanking the men and women who serve, visit Tyler's Facebook page for more information.
And don't forget! 2% of your purchase of any department approved ALTAI™ boot will go towards helping Tyler's cause; everyone gets a treat, including your feet.