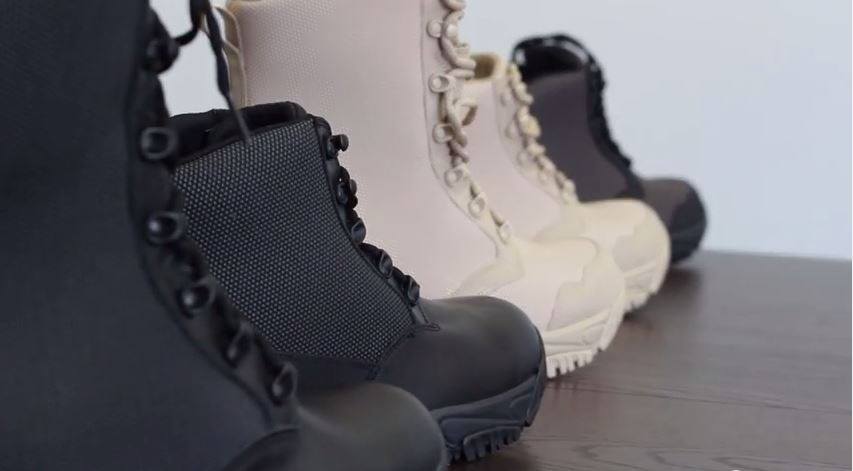 A woman's tactical gear has the same demands as a man's. Which is why our Boot Company has created a line of tactical boots perfect for the feet of both women and men. Our quality materials, comfortable last, non-slip soles and secure speed lacing has what everyone needs in a boot, no matter your gender. Whether you're looking for On Duty Boots, Police Boots, Combat Boots, Hiking Boots or for that all-in-one Boot you can depend on for everything, the quality women's tactical footwear selection of ALTAI™ won't disappoint!
Women's Tactical Boot Selection
8" High Top Black Tactical Boots - Our newest addition to the quality line of tactical boots we carry. This all black tactical boot offers great protection with the entire outside protected in Superfabric. If you like a secure and lightweight boot that can hold it's own, here's your boot!
6" Low Top Tactical Boots - This black boot is our newest low top addition, it also features the abrasive resistant Superfabric throughout the entire design. Keep light on your feet with this protective women's boot in black.
8" High Top Military Boots - Black may not be your thing or you have a dress code to keep, whatever the reason ths Tactical Boot design comes in Military Tan, perfect for a uniform. One of  a major advantage is that Superfabric, the textile that this boot is made with, offers stain resistance and make for an easy clean.
6" Low Top Military Boots - Our exact same style of Tan Military Boots, just a low top design. With VIBRAM soles and their lightweight design, you'll always be a step ahead.
6" Low Top Hiking Boots - These Brown Tactical Boots are a popular design, between black and tan they definitely have found their place on explorer's feet across this land. We have not yet developed a high top brown hiking boot, as of yet.
8" High Top Black Leather Tactical Boots - Our Original ALTAI™ Tactical Boot! This black tactical boot features a polished and shiny leather in the front, great for a more professional look. Police officers usually lean towards this and the following tactical boot.
6" Low Top Black Leather Tactical Boots - Our low top leather tactical boot is great for when you're representing your force and a professional appearance is important. But we all know that it is what's on the inside that matters and our boot can power through even the roughest terrain.
Purchase your Women's Tactical Boots online, visit our Woodbury Showroom or find a local Midwest Retailer that has them in stock.