Inland from the Potomac River, is one of our newest retailers, On Duty Supply, Inc. Located in Waldorf Maryland, On Duty Supply Inc. certainly deserves our Retailer Spotlight as a 100% Woman Owned and Operated Corporation. President Marie Windsor is a one-of-a-kind business owner; over 20 years experience in the public safety supply industry, which she makes personally available.
Marie's Promise - "I will do everything possible to make your experience with On Duty Supply, Inc. the best in the industry." -  www.ondutysupply.net
Now that's customer service you can trust; especially because your on duty gear can mean saving a life. Stop in and get to know Marie and her excellent staff for an in-person try of our tactical boots.
On Duty Supply
11817 Park Waldorf Lane
Waldorf, Maryland
(301) 374-9114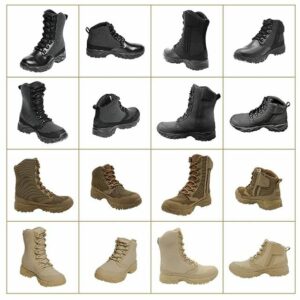 Are you already a proud owner of a pair of ALTAI™ boots? Want a chance to give the gift of lightweight, waterproof, AND breathable durability to a friend of loved one? This month, we are offering exactly that!
The ALTAI™ 'Be A Leader' Giveaway will award a winner chosen at random with a free pair of ALTAI™ boots so that he or she can help someone else take that first step and experience the ALTAI™ difference.
For the remainder of the month of February 2019, ALTAI™ is offering it's Born To Outperform™ Customers an opportunity to win a FREE PAIR OF ALTAI™ BOOTS!
For a chance to win, create an account on the ALTAIgear Website (if you haven't already). Then, simply leave a review of any Product on the Shop Page to be entered for a chance to win! If you've submitted a review in the past, simply submit an updated review to enter the giveaway.
The names of the Customers who qualify will be shuffled and drawn at random to determine the winner.
Submit your review today.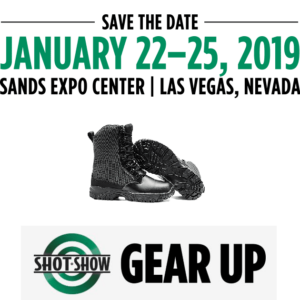 Next week, Jan 21-23, we're headed to Las Vegas to attend the world's largest shooting, hunting, and outdoor trade show in the world: NSSF SHOT Show. We will be with our materials partner, SuperFabric®, for the following events and locations:
SHOT Show Suppliers Showcase: January 21-22
Booth # S1741
8:30am-5:30pm
SHOT Show Pop-Up Preview
January 23
Booth # W2134
8:30am-5:30pm
Also check out our display in the Pop-Up Preview New Product Center
Venetian Congress Center, 2nd Floor
(in the main thoroughfare between the hotels and SHOT Show exhibit halls)
We will also be joined by our pal Slava, owner of Tokkroos Safari, as well as Federal Law Enforcement Officers Association (FLEOA) Chapter 21 VP Bill Hampstead!
So stop by, meet the boot team, and let's talk tactical! Full SHOT Show Schedule of events can be found here.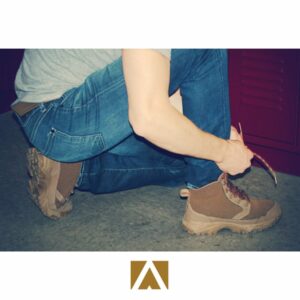 Buying footwear online can be tricky. With the infinite variety of styles, it can be a headache shopping around before you decide to take the plunge.
This is why we want to share some detailed information on our boots sizes, so you can make a better-informed decision when buying them online; whether it's on our store or at Amazon. So here are a few tips to keep in mind when purchasing a pair of ALTAI™ boots and you can always contact us directly for specific sizing questions.
Men for year-round wear order a half size down
Men with wide feet order their regular size as if the boots were labeled "wide"
Men for very cold weather order their regular size to fit a thick, warm sock
Women for year-round wear order a size and a half down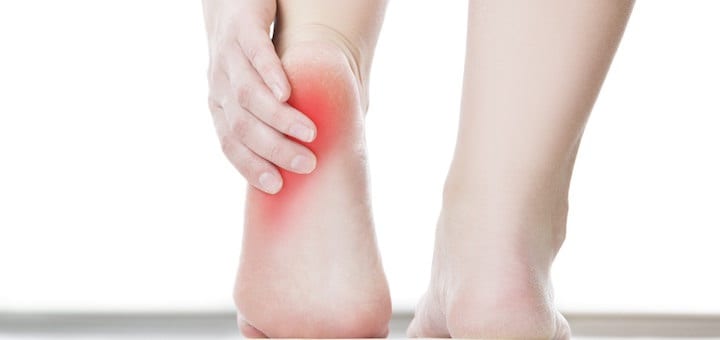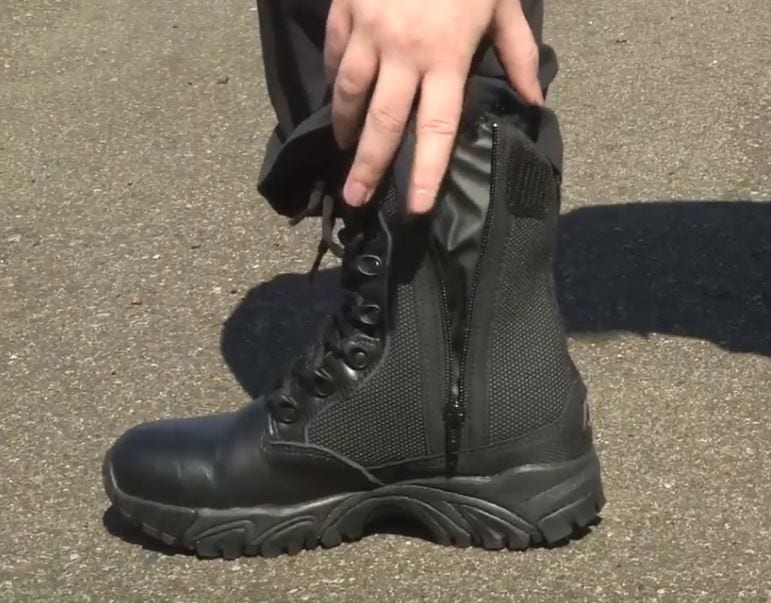 Choosing the right tactical footwear is a crucial decision for any law enforcement or first responder professional. Medical conditions, like plantar fasciitis, make the decision even more crucial for the wearer and our boots are here to help.
What is plantar fasciitis? Plantar fasciitis is a common condition that causes pain in the heel from inflammation of the tissue that runs from your toes to your heel. Common with runners, this condition absolutely requires proper supportive footwear. Several ALTAI™ wearers have reported having plantar fasciitis and rely on our boots for long periods of walking and/or standing with all-day comfort.
Our Vibram® soles absorb shock and are a solid foundation that helps reduce the risk of plantar fasciitis or minimize the symptoms while wearing them. The ALTAI™ Last, which is the boot mold that every ALTAI™ boot is designed with, is custom built; meaning we worked with footwear experts to get a fit that outperforms ordinary, standard boot lasts. No break-in period and designed for active feet with long periods of wear-time.
If you have plantar fasciitis, we encourage you contact us with any questions you may have. Time to take the next step and make our footwear a part of your plantar fasciitis solution.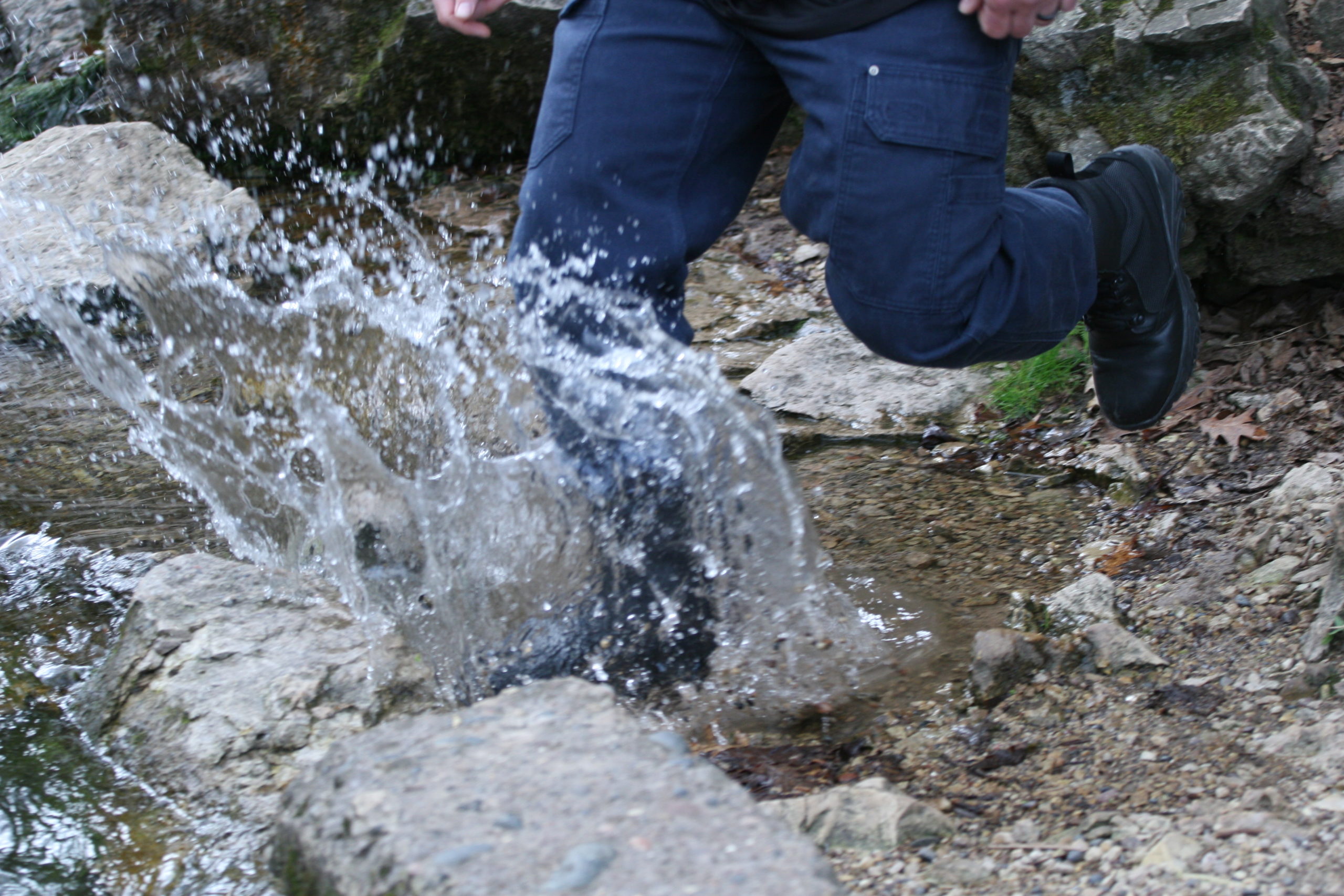 Are you looking for a tactical boot that will keep your feet dry and comfortable throughout an entire day and in any element? If so, join the many who have made the choice to purchase a pair of waterproof tactical boot from ALTAI™ online and/or through a local Mid West Retailer we have partnered with. All of our Tactical Boots are Waterproof. From the original leather toe, black tactical boot to the hiking and military tan boot - our tactical footwear delivers outstanding results from those who push them to the limit every single day.
Check out Testimonials from Police Magazine, Gear Junkie, Reality Survival & so many more sources!
A Waterproof Boot Built for Comfort
The material we selected to feature on our Tactical Footwear is called SuperFabric and it is water resistant textile that has durability to match. The Outer Sole is VIBRAM, which is also water resistant and of great quality. The construction of these materials together makes a waterproof boot that will seal out any water and keep you completely dry and comfortable, even when you trek through water up to your ankles. Because the boots can only resist water up to their highest point, we recommend choosing a high top boot selection that offers 8" of water protection, as opposed to our 6" boots.
A Boot Designed to Conquer it All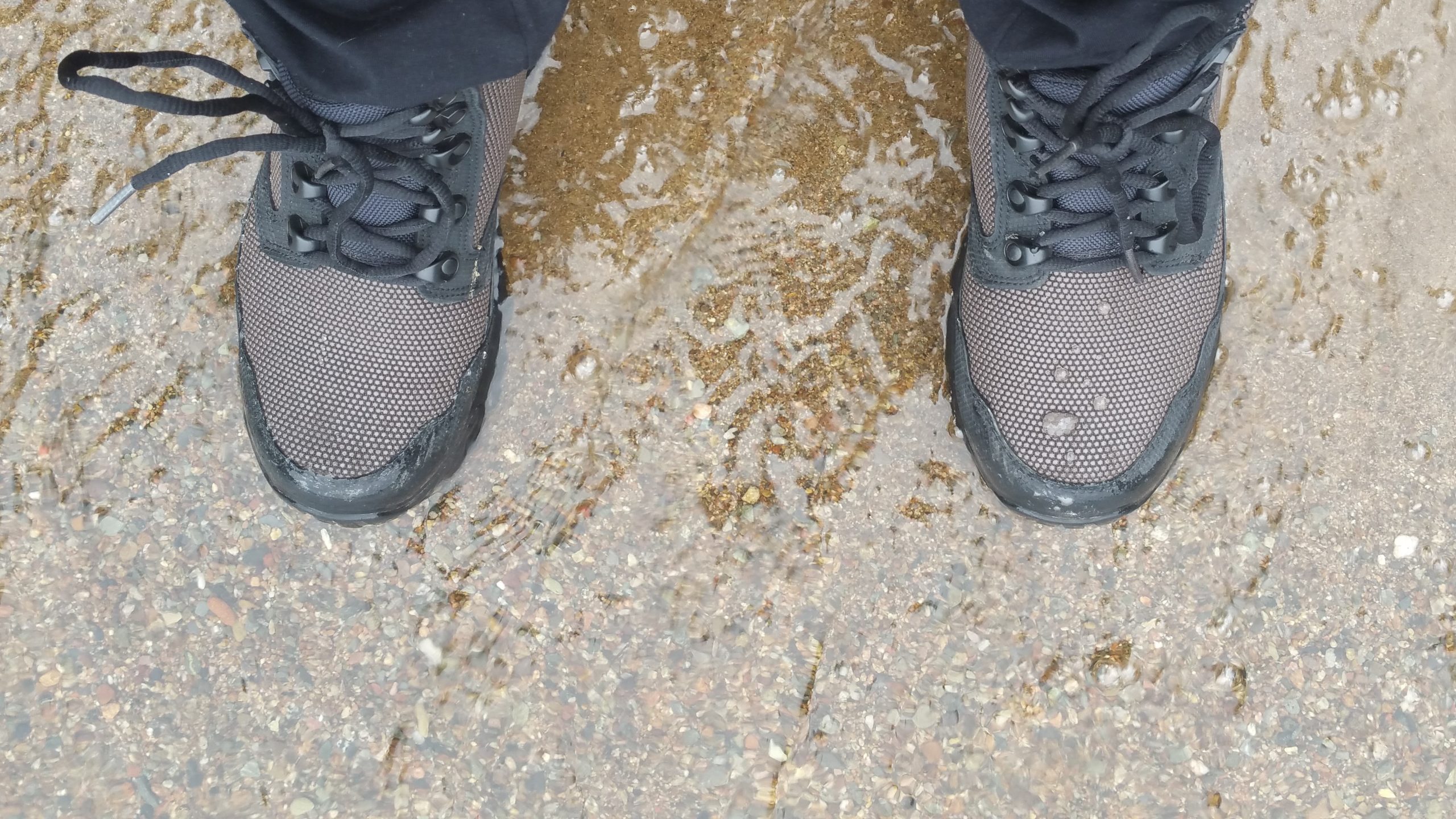 Whether you want to keep the snow away from melting into your socks when shoveling your driveway, canoe and portage in protection and comfort or wear a pair for work daily - our boots can help keep you agile and secure on your feet while you're living your life. Our boots are all multi-functional and ready to perform in any weather, the only difference is in the look. We offer both Men & Women Sizes in every boot design.
ALTAI™ Boot Designs
You Demand Waterproof Tactical Boots For Men & Women - We Supply Them
Stay dry, clean and comfortable when you purchase a pair of our Waterproof Tactical Boots. We have a wide range of colors, sizes and our boots can outlast even your expectations. Try them for yourself and see what people are raving about. Take the first step to a more comfortable tactical boot by ordering your size and style online now and seeing them at your door in a few days.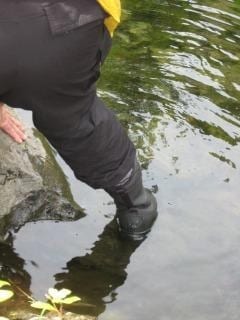 Are you going up to Minnesota to enjoy the vast BWCA and/or Superior National Forest? Stop by our Woodbury, Minnesota location or other convenient Mid West retail locations and purchase a pair of our quality boots perfect for canoeing, portaging and camping in Canoe County. If your trip is still a couple weeks away, order your ALTAI™ Boots online. Our line of Innovative Boots are constructed with materials that not only repel water but also increase breathability, provide abrasion resistance and a solid grip while in the water, on the rocks, paddling the canoe, portaging and making camp.
Recommended Canoe & Portaging Boots
The innovators at ALTAI™ started with one, black boot design that has now evolved into a full line of tactical boots perfect for pretty much any application. Our recommended selection of boots for camping, portaging and canoeing would have to be narrowed down to 2 of our tactical boot models.
These waterproof tactical boots are considered a part of our high top selection. Because this boot extends further up the leg, it offers more protection. Our boots are designed to handle water up to just below the highest point of the boot, so the more boot you have, the better. Tuck your pants into the boot and secure the boots with the speed lacing system all of our boots feature and you won't be stopping to tie or tighten your shoe anytime soon. And you won't be dealing with soggy socks, even if you get wet.
We've covered that these boots are water resistant up to almost the very top but what happens if water comes up above the line of the boot? You're not hosed. Sure, you'll get wet but unless you wear and carry those big rubber boots that offer protection but they also add to your load. Unlike ALTAI™ Boots, which are 5 oz lighter than other tactical boots, and much lighter than the rubber ones. If you get your leg submerged in water, you're in a better boat with our tactical boot on your foot. The models we suggested above perfect for canoeing and portaging are made up of SuperFabric and rapidly quick dry. So yes, you may still get wet but your dry time is much faster than other materials, such as leather.
If you have any other questions about the key features of our tactical boots, explore our website or email our team at info@altaigear.com.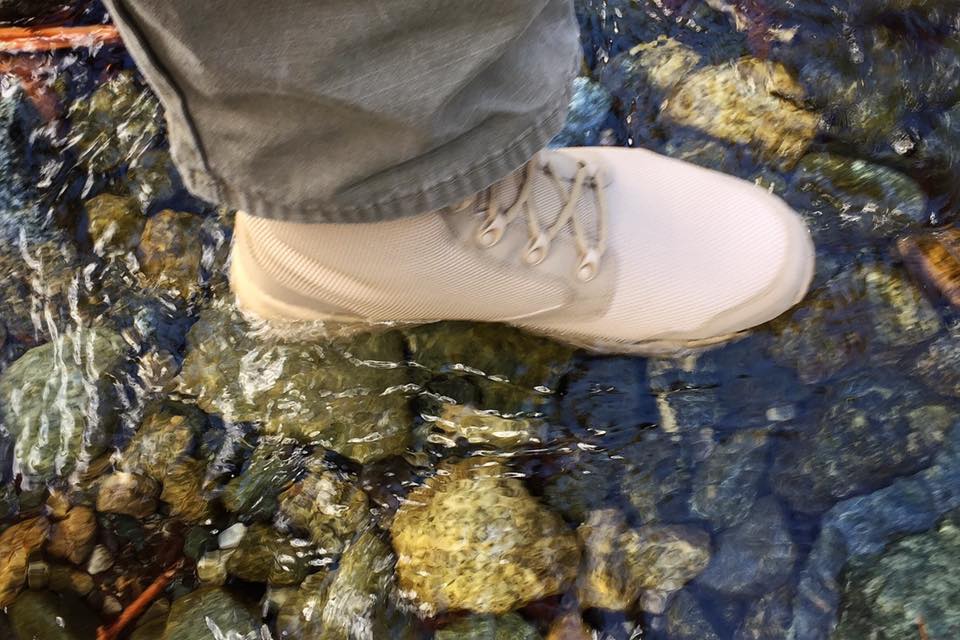 Do you love to canoe but hate lugging those old rubber boots around so your shoes, socks and pants don't get wet? We have your solution, our waterproof tactical boots. Not only are they fully waterproof until you hit the top of the boot but they are substantially less weight than those rubber boots, even the average tactical boot. So purchase a pair of our high-top tactical boots and be ready for anything. Frog hunting for the kiddos? 4 Wheeling in the mud? Crossing rocky creeks? Whatever this summer throws your way be ready for the water by purchasing our waterproof tactical boots - because it is everywhere.
What Makes a Boot Water Resistant?
A truly water resistant boot is constructed of materials that do not absorb any water molecules. This means your feet can be fully submerged just below the top of the boot line in water, mud or other liquid types and your feet stay comfortable, dry and your socks don't turn to cold mush. All of our ALTAI™ ™ Tactical Boots are fully water resistant and our newest models have a protective mudguard for easy stepping when things get messy.
Easy to Clean Water Resistant Boot
Speaking of messy, our boots are a breeze to clean. Just hose them down, let them dry and they'll look brand new. Now there is never a need to go around with dirty boots because they come clean in minutes, with just a bit of water pressure.
Water Resistant Boot Material ALTAI™ Leverages
What's our Secret? It's all in the SuperFabric. The material of choice for the makers of ALTAI™. SuperFabric is an industry leading textile with armored platelets fused to quality fabric and sealed with resin. These 3 layers of Cloth, Armor and Resin Seal allow for extreme water resistance, flexibility and breathability all while being lighter than the most other tactical boot. This material is found in protective motorcycle apparel, deep sea diving equipment, it is even found in VANS Skateboarding shoes... is there anything this fabric can't do?
Water Resistant Boots for Men and Women
Get wet and wild without the cold and soggy after effects with the help of our ALTAI™ Water Resistant line of Footwear for both men and woman. Our quality line of truly waterproof boots can be ordered online, you can come into our Woodbury, MN showroom or select the closest midwest retail location and try them for yourself today, you will instantly see what we are writing about!