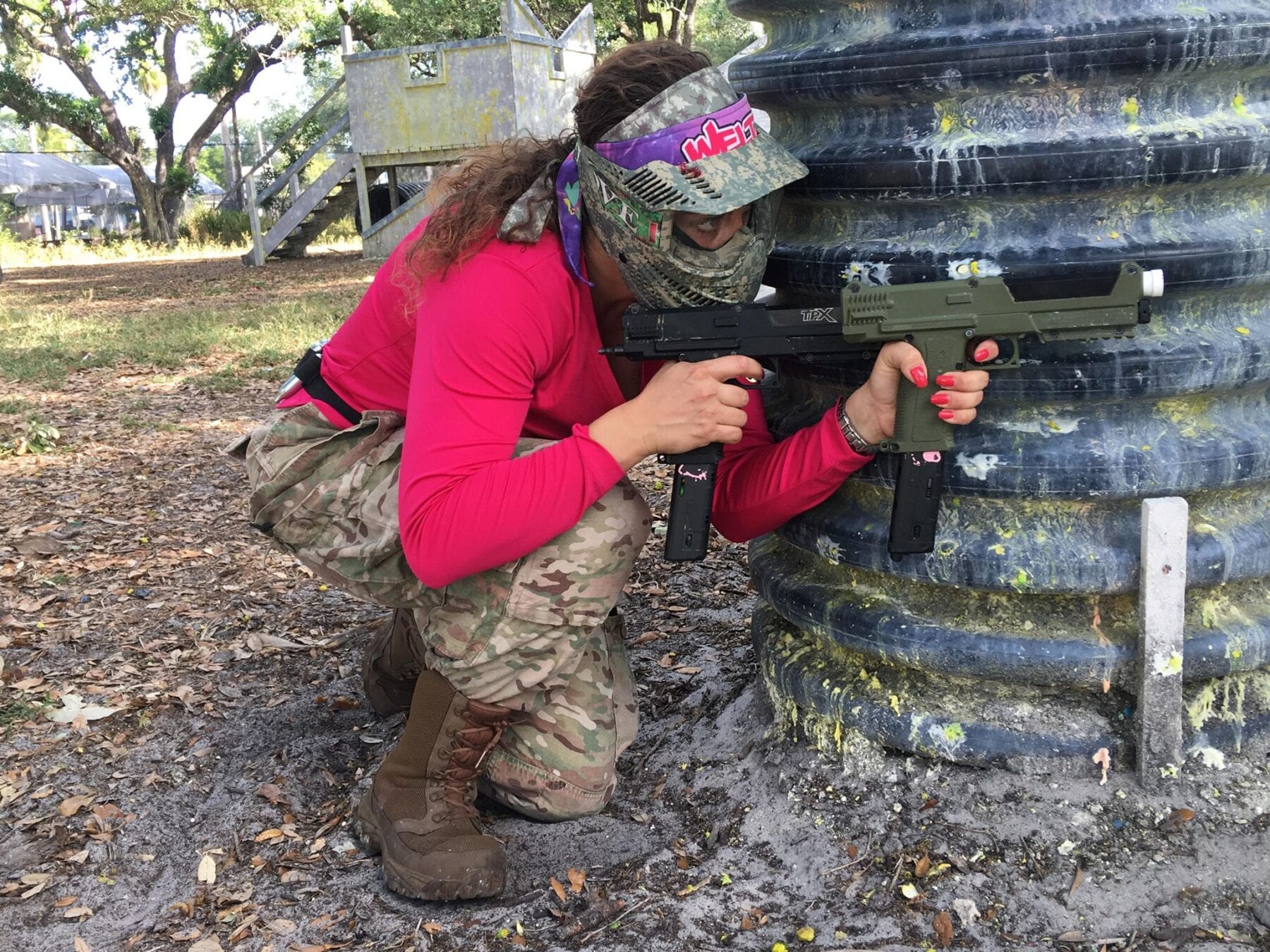 "When I wear my ALTAI boots, I have mobility making it possible for me to push myself and feel safe and stable doing so. I wear them when I exercise, play paintball, or have a long day of walking/hiking." - Philene 'Queen Paintball Assassin' Harte
We now turn the spotlight to another paintball ambassador and she will certainly leave you wondering: how does she do it all? As a doctor, mother, and business owner, Philene Harte truly exemplifies Born To Outperform™, and we are proud to sponsor such an inspiring, strong role model.
Philene, owner of Weltz Paintball, focuses on specialty safety paintball gear developed for women. Not only is she a mom (we all know how challenging this job can be!), Philene is also a special education advocate and helps families of children with special needs as Dr. Education Mom. From her early start with paintball back in 1999, Philene has evolved into one of the most sophisticated paintball players, using two pistols, which demands incredible accuracy. Her nickname, Queen Paintball Assassin, was born from her accuracy and intensity playing on the field as a pistol player. Currently, she plays with double TipX and occasionally MacDev.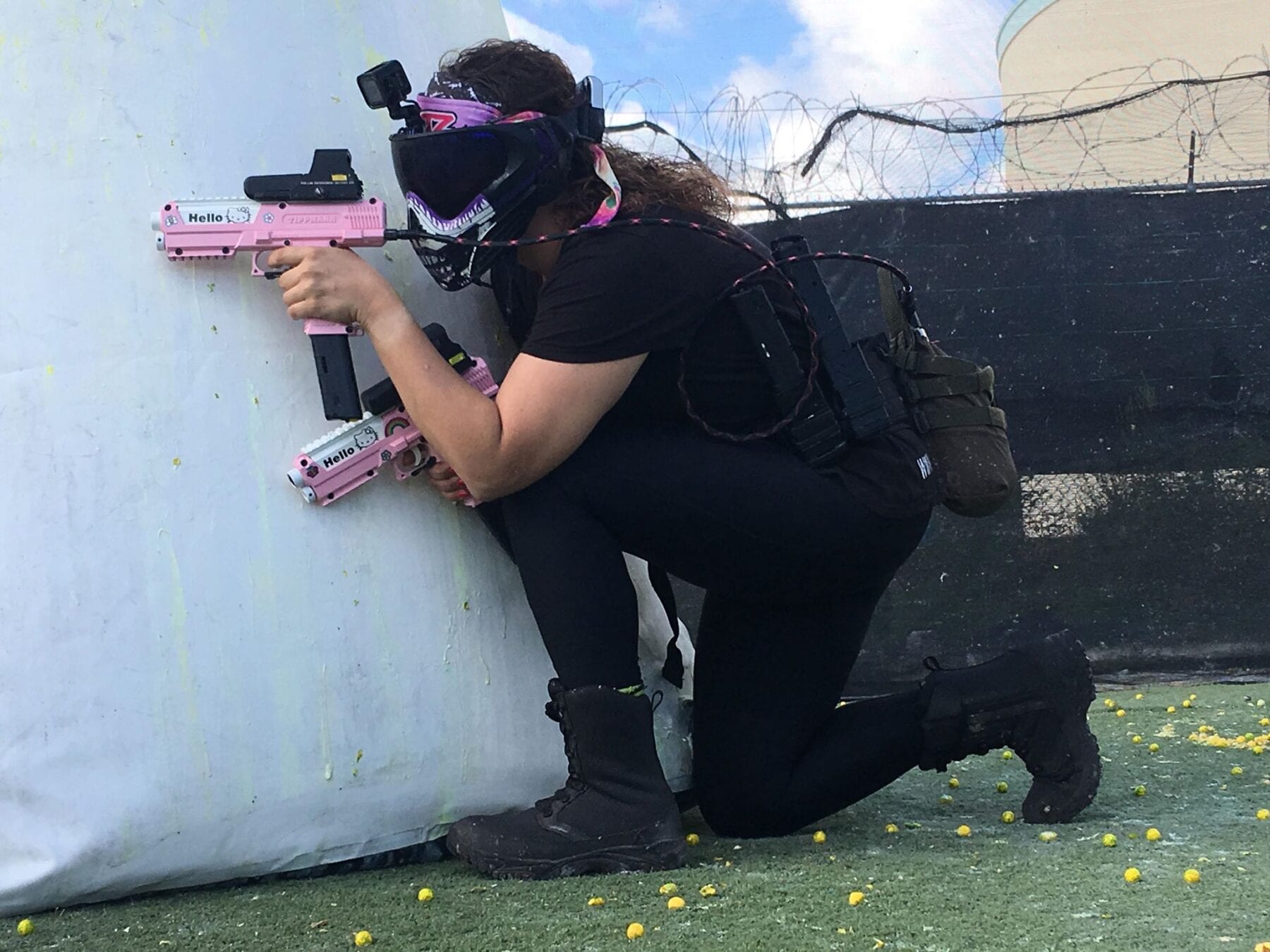 On top of all this, Philene also sometimes co-hosts David 'REAPER' Justin's radio show, ShootUSoon Radio, and is responsible for developing Ladies Night Paintball Radio (LNPR). You can catch her hosting each Sunday from 9 pm - 12 am.
So far, Philene has taken our tactical boots to participate in the paintball action in Texas, Florida, Chicago, Georgia & North Carolina! Sand, water, mud, grass, AstroTurf: she covers a wide range of terrain. You can follow her paintball adventures on her Instagram, QueenPaintballAssassin, that is, if you can keep up!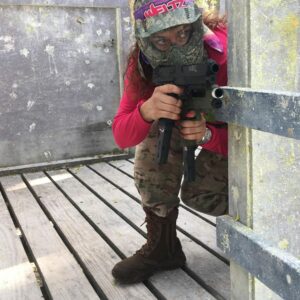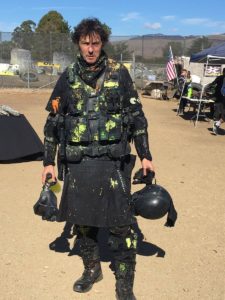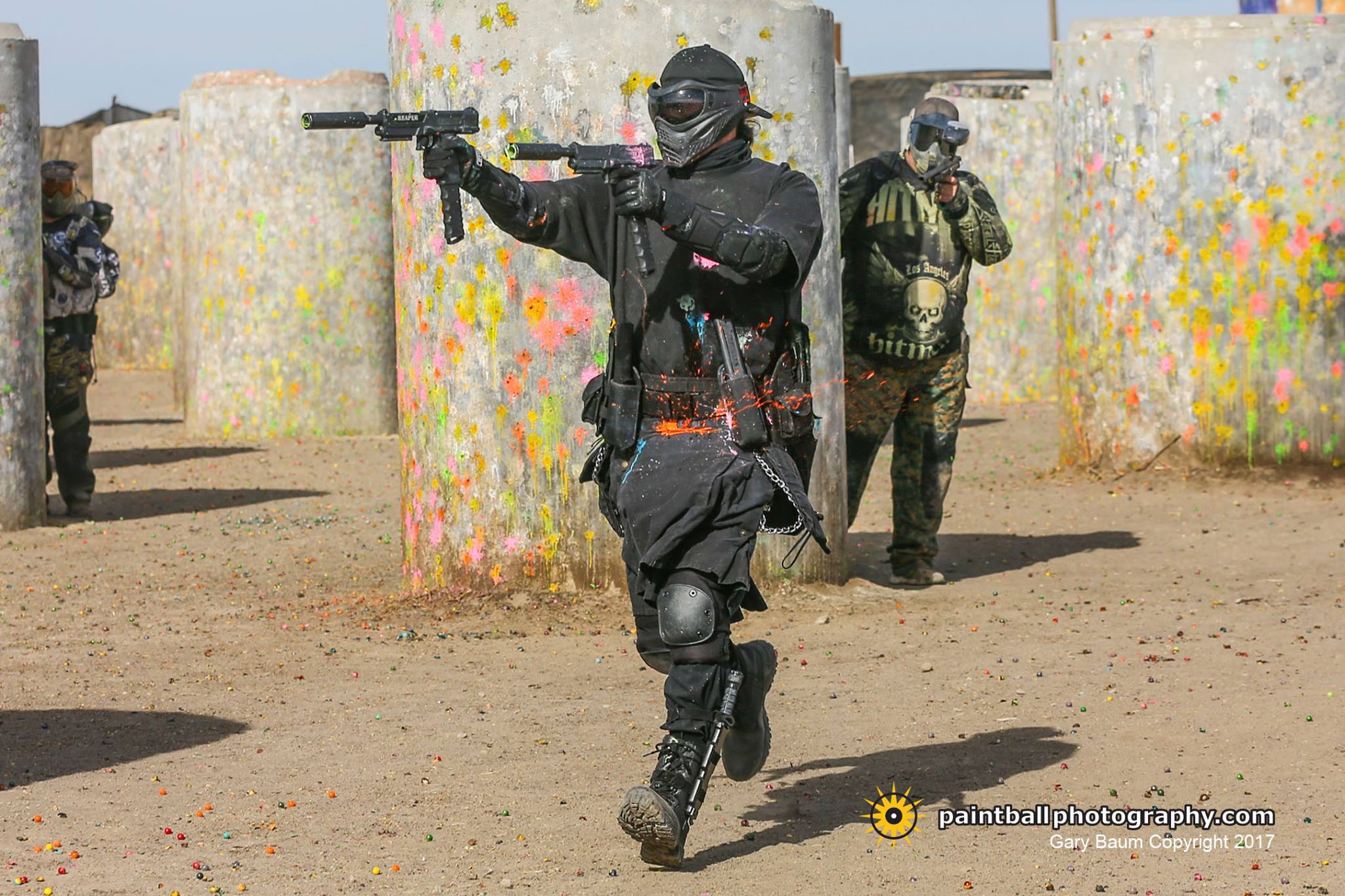 After covering all this paintball action these past couple of weeks, we wanted to take time to put the spotlight on the individuals who have helped introduce us to this heart-thumping sport. David 'REAPER' Justin, born and raised in Southern California, was always involved with outdoor activities and his paintballing career started back in 2008. Within the year, he started his own paintball team, WTL and continues at Hollywood sports park in Bellflower, California as his home field.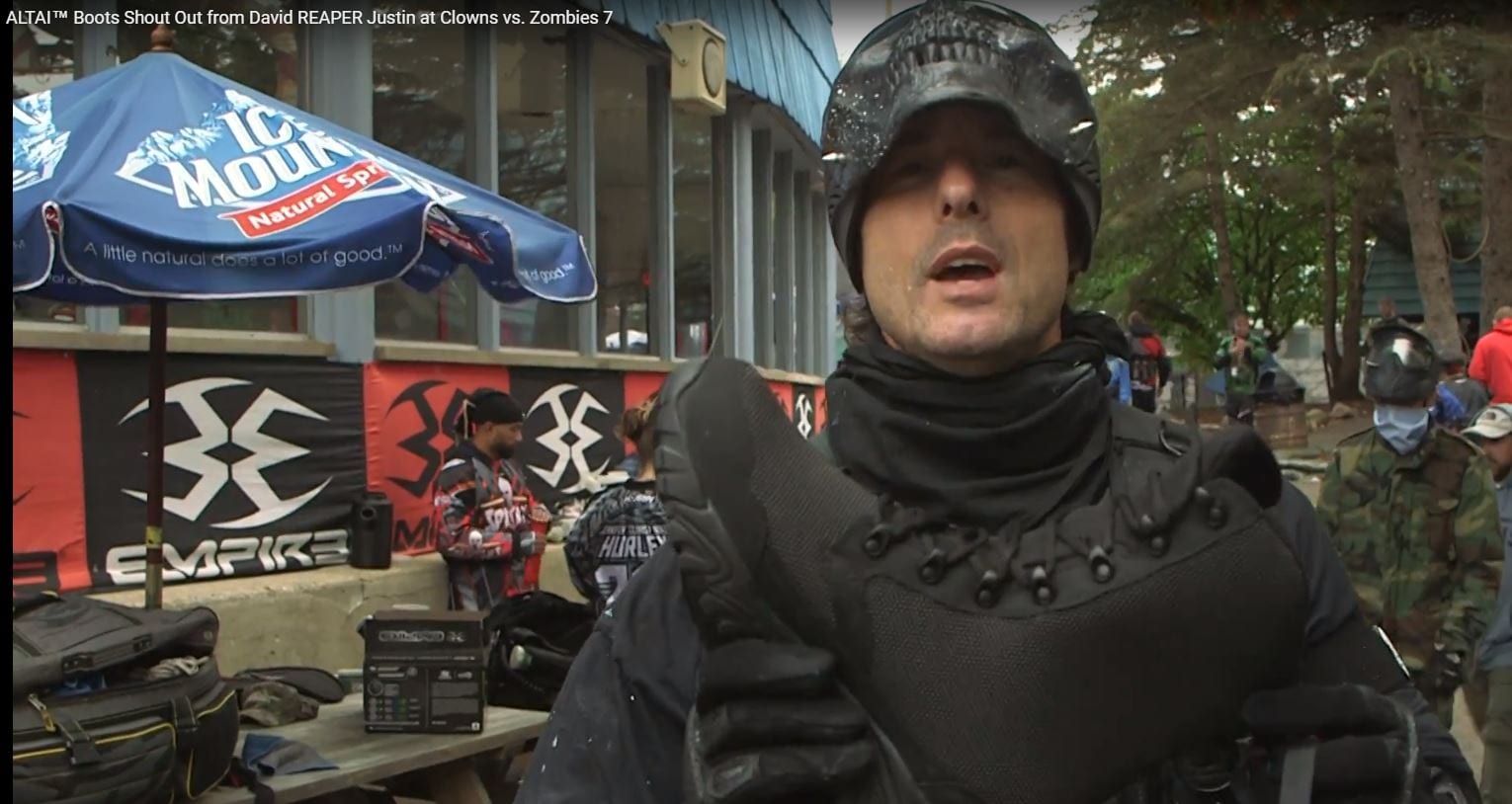 Since then, David has acquired numerous sponsors backing his paintball skills, including yours truly. As an ambassador for the sport of paintball, we knew we found a true lover of the sport who could show us what it's all about. With experience in the Israeli Army, you can bet David has earned his nickname 'REAPER.' Over the years, the name came from his extreme stealth and tendency to be a gentleman; surrendering opponents rather than shooting them.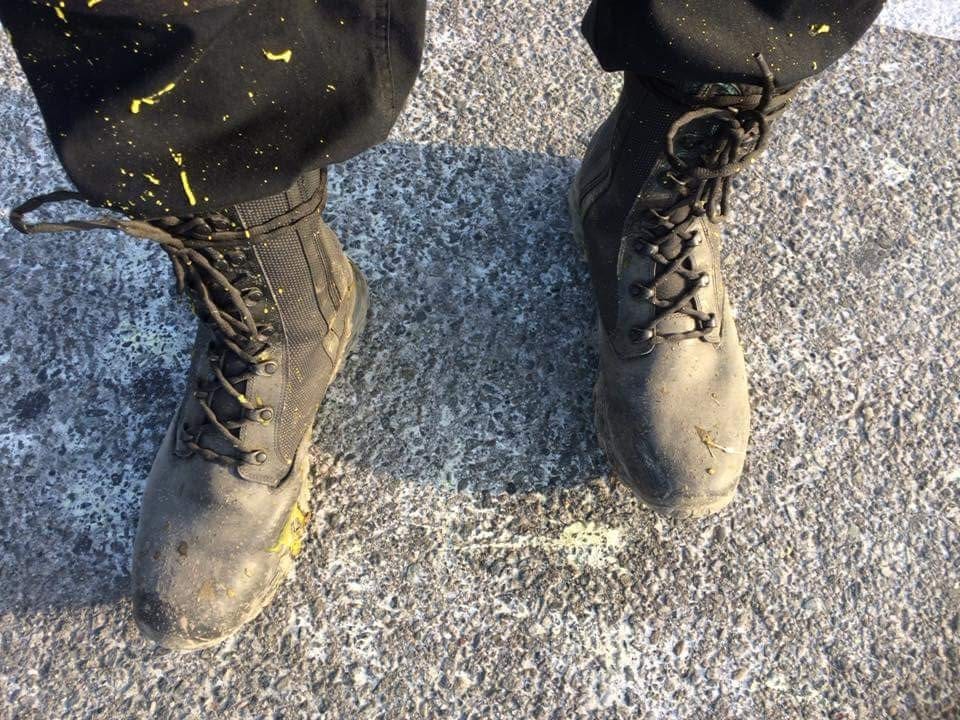 With the amount of abuse he puts our boots through, we are proud to be sponsors of David's Born To Outperform™ spirit. If you are considering taking up paintballing or are an experienced player, you will find a wealth of knowledge from his radio show ShootUSoon Radio, and you can be part of a very spectacular team sport.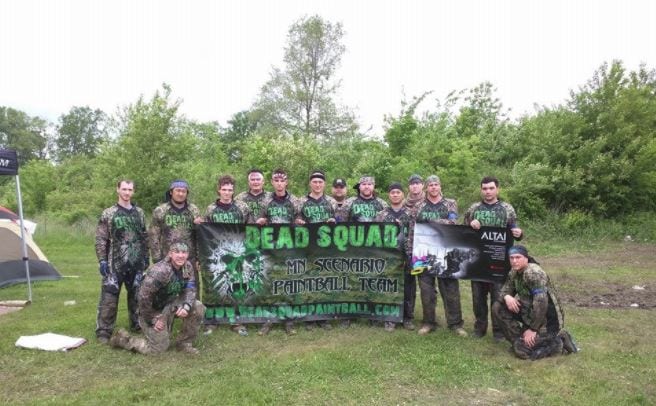 Leo McSherry and Ryan Begin of the ALTAI™ boots team give their personal account of last month's charity event with Dead Squad Paintball team, Challenge for Children's, that we covered earlier. We at ALTAI™ strongly believe in supporting worthy causes and the boot guys would like to share how important this specific cause is to us.
A younger me would have been more excited about the dusty dirt road we drove down as we made our way to the 2017 Challenge for Children's paintball event. A younger me drove an older car, though, and as much as I hate to admit it, a life in the suburbs has its benefits- one of which being much less gravel in my travel.
But today wasn't about me and my fixation with maintaining a clean car. It wasn't about getting out and showing support for the Dead Squad paintball team, a group of upstanding athletes and advocates of the ALTAI™ brand since day one, either. Today was about Challenge for Children's, and it was not until reflecting on the day that paintball proved as a perfect pairing for passions that pull people together.
When Ryan and I arrived, an event coordinator had already begun reviewing rules surrounding the day's game. Professional players, groups of friends, father/son combos, couples young and old, and lone wolfs all listened on, preparing for deployment in a manner I imagined mirrored a SWAT team readying for raid. I even saw my neighbor, a full-time mom managing a full-time career, who still finds time to support a great cause. And if I know anything about moms, she was going to be a formidable force for any unfortunate foe.
It was not long before we found ourselves talking to a young man who had traveled all the way from Chicago to participate in the day's event. Conversation revealed that for him, Challenge for Children's strikes very close to home. He had been diagnosed at childhood with a condition resulting from his brain growth exceeding the safe capacity of his skull. Children's doctors, like the ones supported by the efforts of Challenge for Children's,  were able to perform vital surgery that ultimately enabled him the opportunity to continue living an active life. As an expression of his gratitude, he now dedicates his time mentoring a young boy being treated for the same condition.
Ryan and I were so taken by the atmosphere of the event that we almost missed our planned morning meeting with the Dead Squad team, but we were glad we didn't.  The entire Dead Squad team dedicated their day sublimating time on the field to provide ALTAI™ insight about the history of Challenge for Children's, explain all the different types of paintball and the strategy surrounding, and even involve Ryan and his camera in some first-hand action.  All I will say is the camera's okay. As for Ryan, bruises go away.
We would like to extend a special thank you to Challenge for Children's and all the volunteers/participants who contributed to another successful event.
Learn more about Challenge for Children's mission from Richard of the Dead Squad paintball team.
Be sure to check back with us for more coverage on the Dead Squad paintball team and the sport of Paintball!
Last month our friends at Dead Squad Paintball participated in a charity event worth highlighting: Challenge for Children's (C4C). This was its ninth year, promoting the Children's Hospitals and Clinics of MN and their work with Matt Ames', avid paintballer and lives with a congenital heart defect. Thanks to Children's Hospitals, Matt has been well treated for, since birth, and continues to receive treatment there today.
Our sponsored team, Dead Squad Paintball, MM Pro Paintball (Lakeville, MN), and other various local organizations teamed up to for this event, which gives back to the children, through the Children's Hospitals. Challenge for Children's has committed to raising $250,000 in donations to help build a new Simulations Center for the Children's Hospitals and Clinics of MN.
Even though you may have missed the event, here's more information on Challenge for Children's and how you can contribute to an important cause: giving where it counts, for kids in need. Challenge for Children's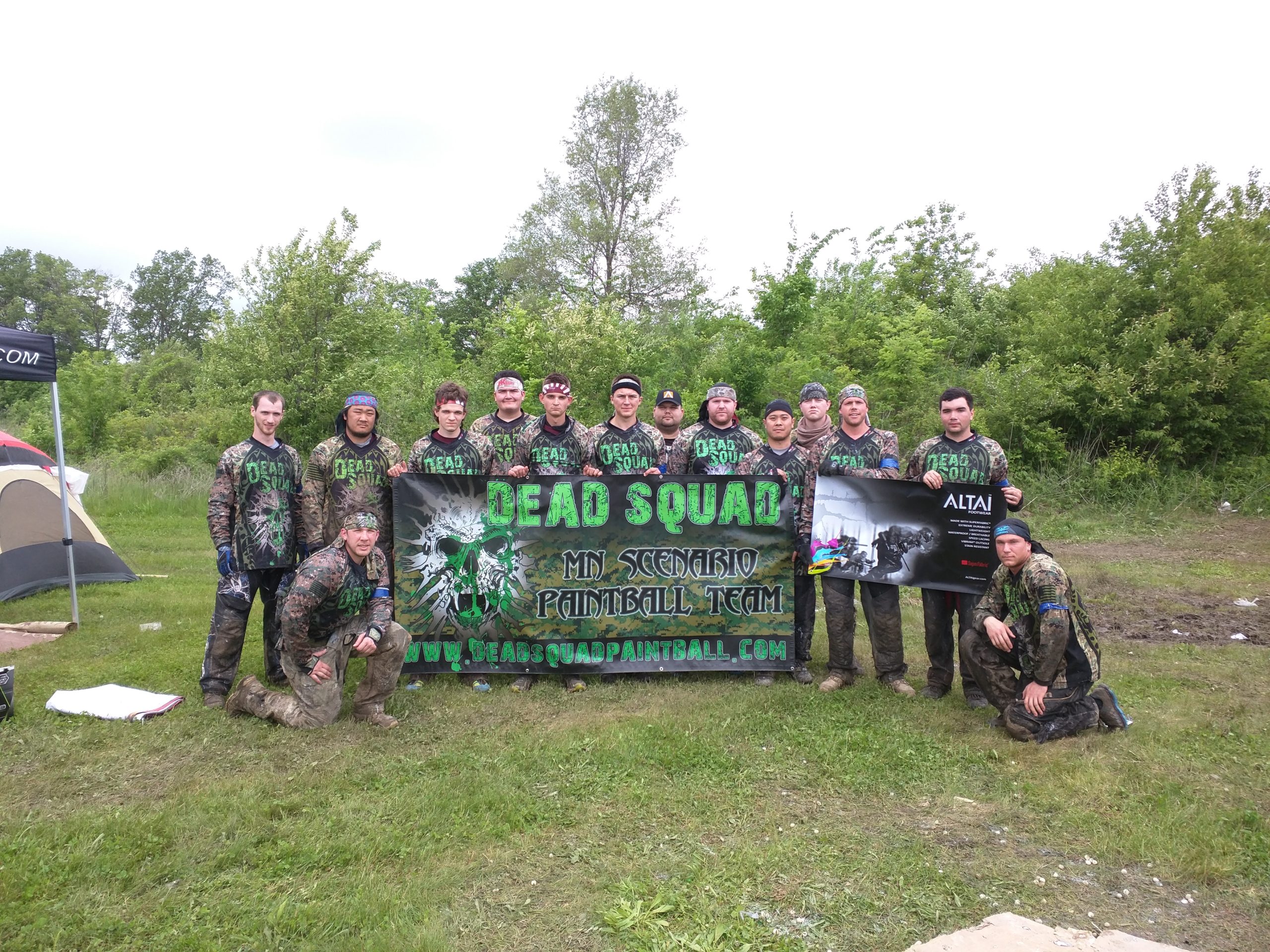 At ALTAI™, partnering with organizations in the community is something that we have a passion for. Seeing individuals utilize our tactical boots for their profession or leisure activities makes all the hard work behind the scenes worth it. Recently, ALTAI™ has decided to sponsor the "Dead Squad" paintball team, which is the premier team in Minnesota. The terrain of a paintball course can be tough on your feet, which is why we decided to sponsor this group of professionals. Our quality hiking boots are ideal for this sport.
The Importance of ALTAI™ Boots
When it comes to paintball, you never know what kind of environment the course is going to be in. The "Dead Squad" may have a tournament in the wetlands one weekend and have another tournament in a more mountainous terrain the next. In order to be a competitive and elite paintball team, you cannot let the weather and terrain affect the performance of your team. Your feet are one of the most important parts of the body when it comes to paintball, so it is vital that you keep them protected. At ALTAI™, we felt that our tactical boots were just what the members of this team needed to succeed on the courses.
ALTAI™'s Love of "Dead Squad's" Mission
When ALTAI™ tried to decide on a organization to sponsor, we did not want to work with just any ordinary team. Instead, we wanted to partner with a team that focused on having fun and bringing people together. "Dead Squad" had a mission statement that reflected just what we were looking for in a partner:
Have fun.
Become a better paintball player, and increase your individual skillset.
Serve as ambassadors of the paintball sport and share "Dead Squad's" passion for paintball with others.
Paintball Benefits From Wearing ALTAI™ Boots
Waterproof - Most of the tactical boots on the market today claim to be waterproof. Their definition of being waterproof is having a spray on repellant applied to the exterior of their boots. This is only a temporary solution. All materials that make up ALTAI™ waterproof hiking boots are water resistant, making our boots truly waterproof. This is a necessity on the paintball course.
Lightweight - There is nothing worse for paintballers than to have heavy boots that weigh you down and make you slow out on the course. ALTAI™ offers a lightweight hiking boot that makes you feel like you aren't even wearing boots at all!
Protection - By using SuperFabric® in our boots, individuals are able to experience comfort and protection at the same time. No matter what type of environment your course is in, your feet will stay protected.
ALTAI™ is excited to continue supporting the "Dead Squad" paintball team and hope that they experience continued success. Order online or to learn more about the ALTAI™ tactical boots call 800-806-2611 or visit www.altaigear.com.