Today we have not one, but two, reviews of our boots that knocked our socks off. We can't make this stuff up folks, so here it is; feedback on our boots' performance, straight from the horses' mouths.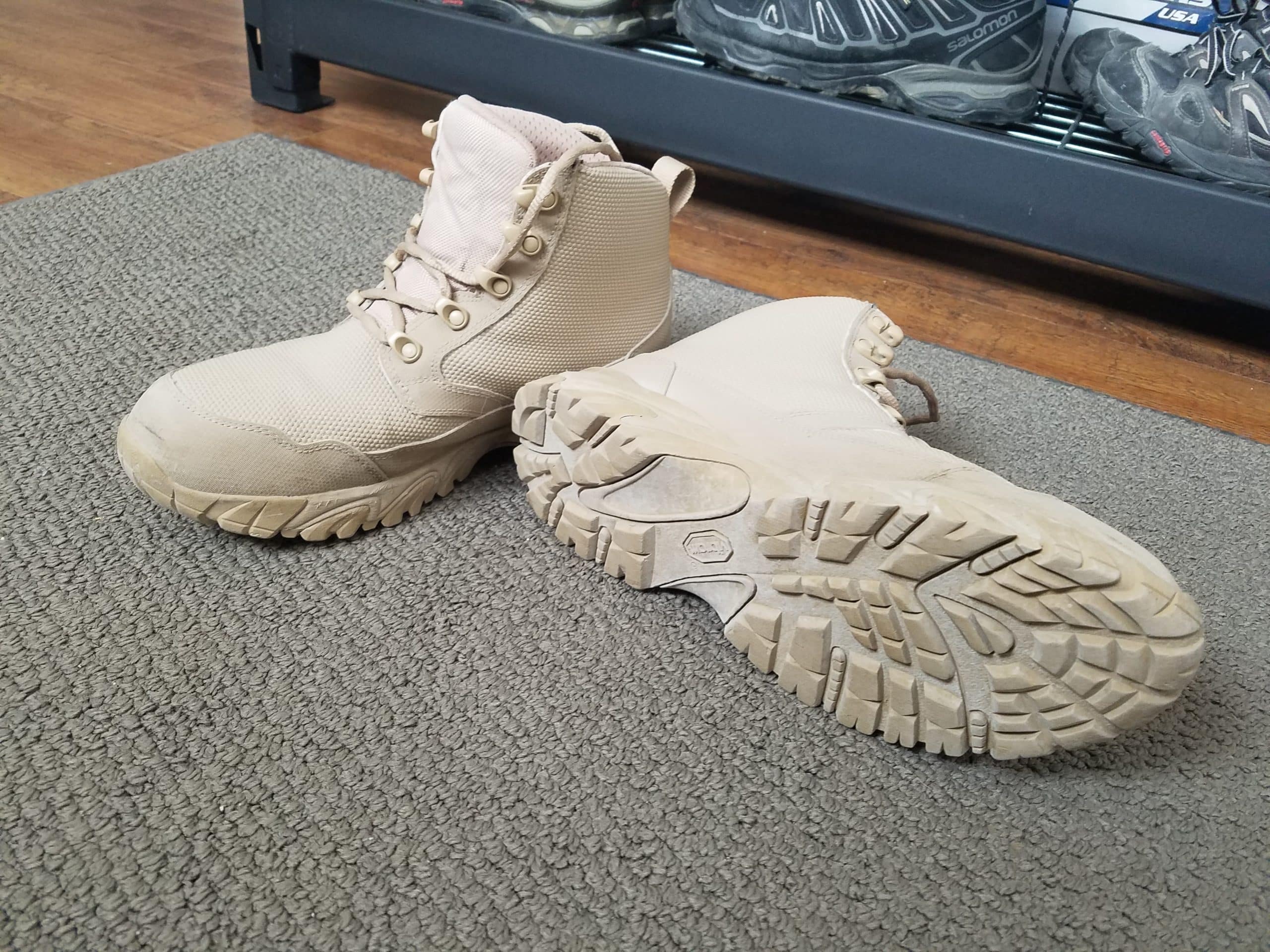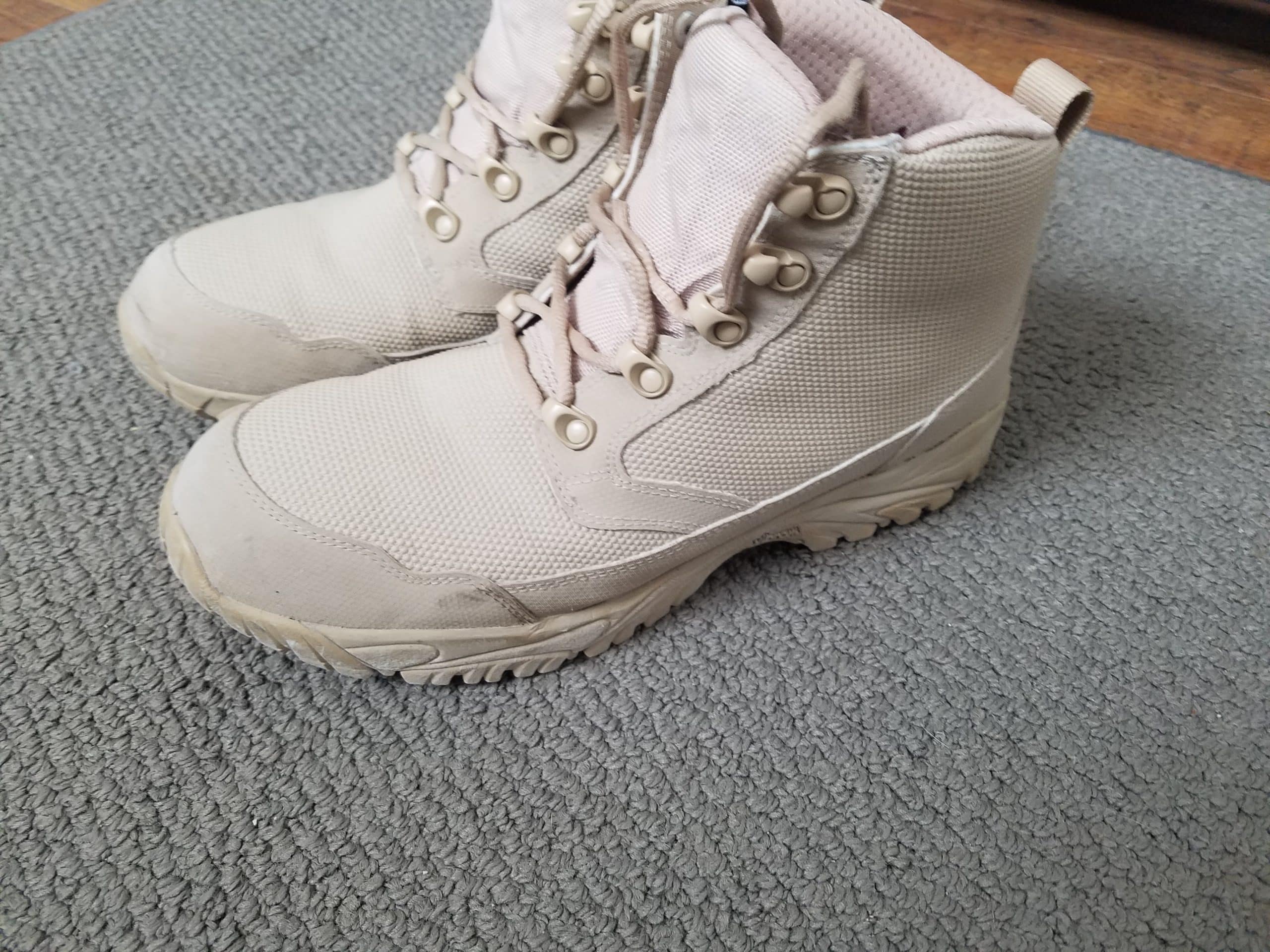 Vincent Harper, Owner/CEO of Triggersafe™
Initial Impression:
I wanted to reach out and let you know that I received the boots a little over a week ago. Today is the first day of wearing them. First impression out of the box is that the boots are well constructed and light weight. The color is good as well. Today is a fairly wet and nasty day out so I will be putting them to the test right away. I will update you once I've worn a bit.
2-Month Update:
So far the boots are doing great. I have been wearing them exclusively every day at work. I have had several comments and compliments on them at the range from other instructors. They still look good too. I believe several of the instructors will be ordering some soon. I will send you another update in another month or so.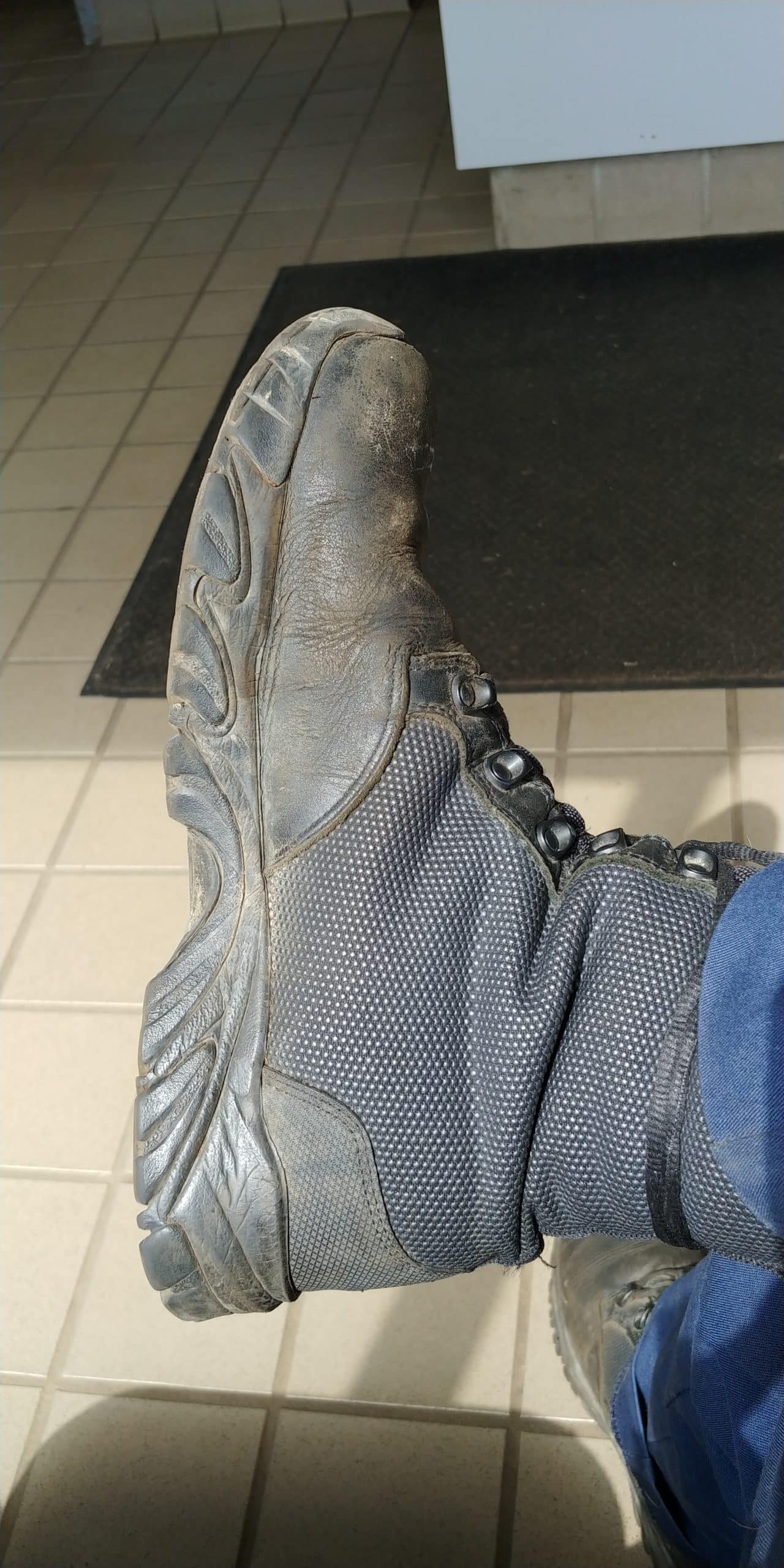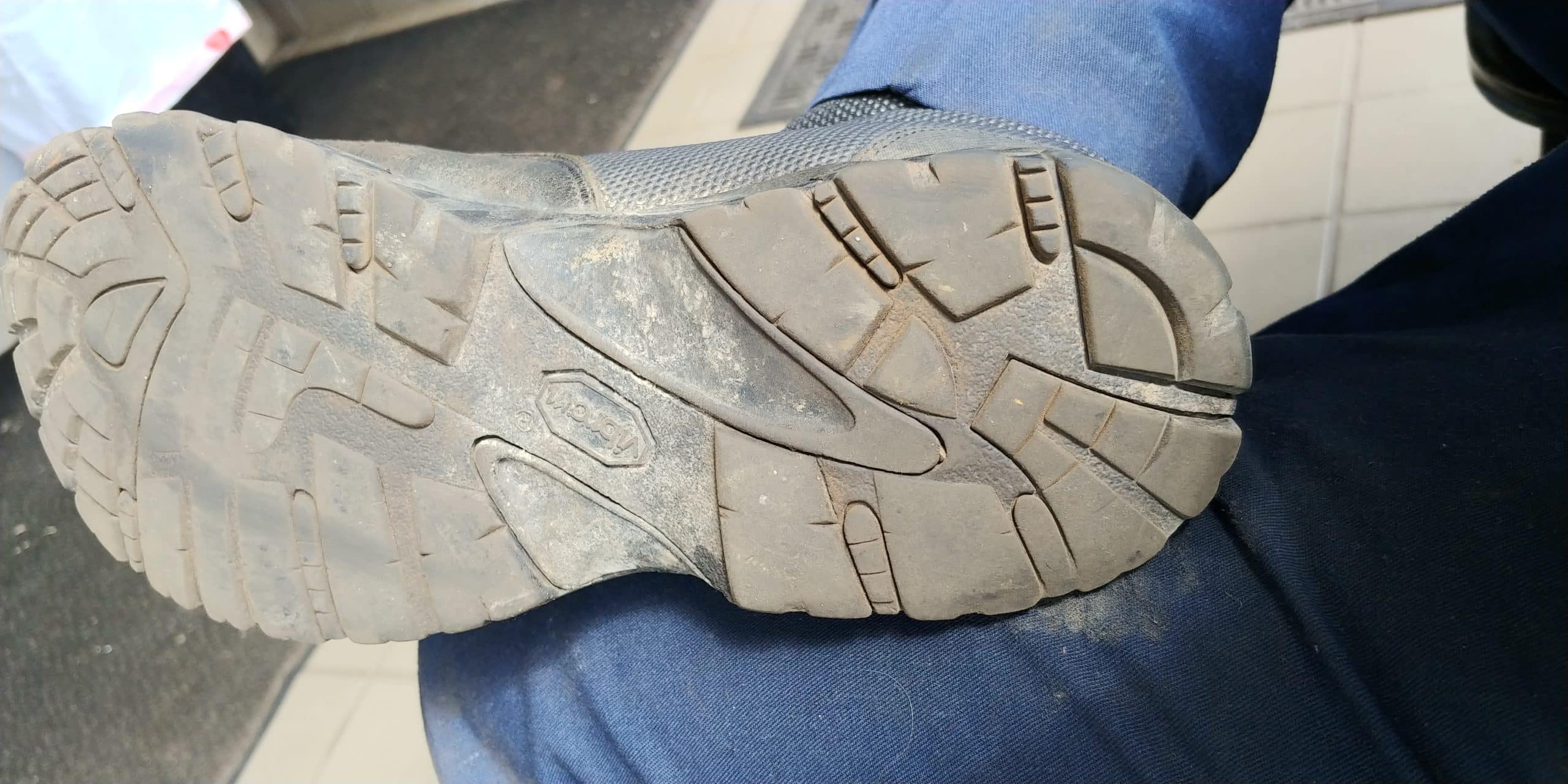 Keith Budziszewski, Avid Outdoorsman and Mechanic
I spend a lot of time on my feet and I wear through boots quickly. Comfort is a top priority, because of plantar fasciitis and a bad back. I would buy a pair of inexpensive and uncomfortable boots and wear through them in as little as three months.
I was sick of coming home and not being able to comfortably walk because my feet hurt so bad. The quest for a better pair of boots was on.
I stumbled across a YouTube video for ALTAI™ Boots, and was immediately intrigued. Boots that are durable, lightweight, waterproof and (bonus) good looking. I got in contact with this company (amazing, over-the-top customer service) and ordered my first pair.
Never before have I had a pair of boots that when I put them on, they felt broken in and immediately comfortable.
In the year since I purchased, they have earned the nickname of my Miracle Boots. My feet have never been more comfortable and dry in my life. Not only that but my back hurts less and I find that I am more active. I highly recommend to anyone who spends any amount of time on their feet to purchase a pair of these amazing boots.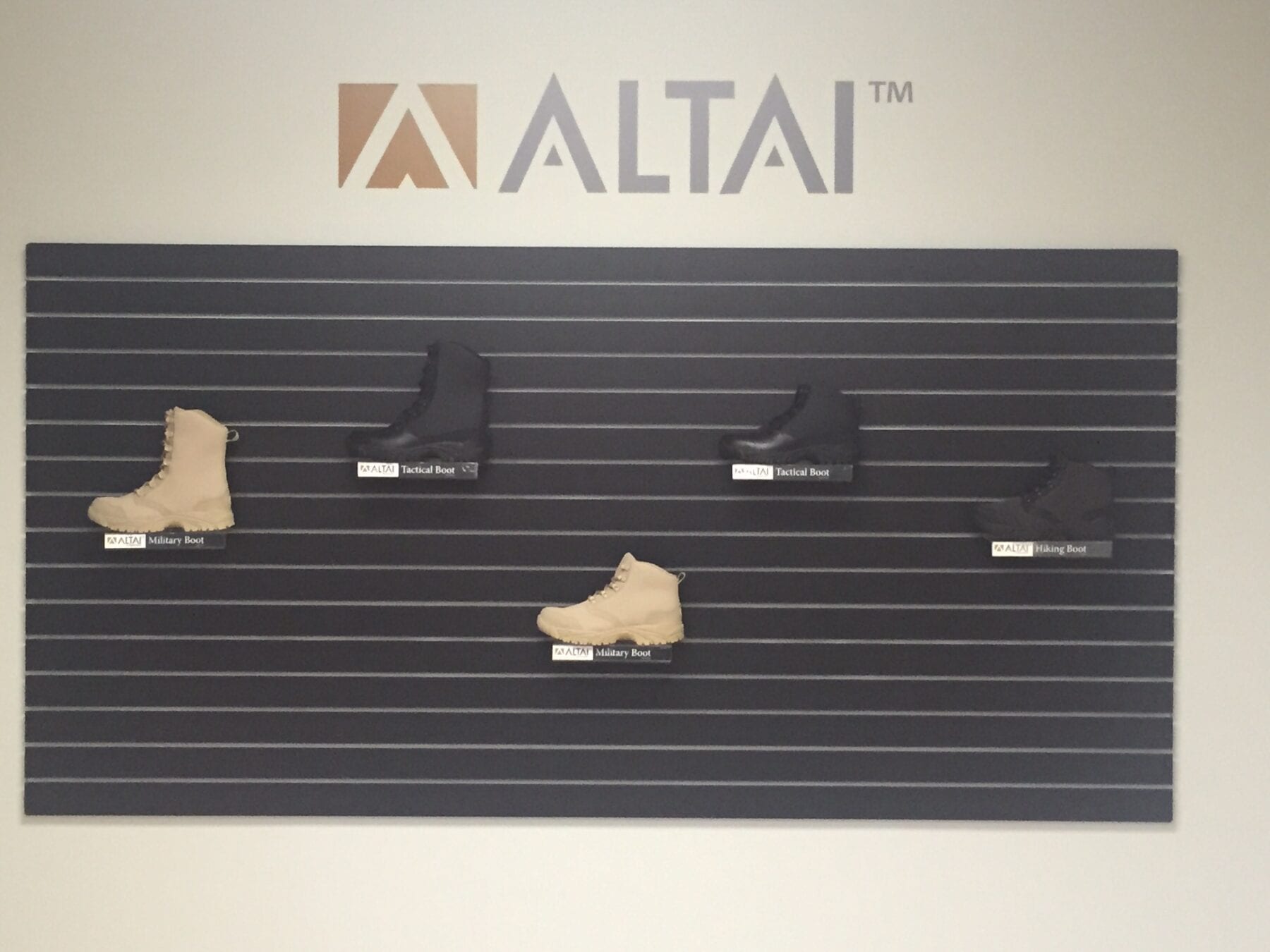 If you work outdoor, finding a pair of boots that are reliable and comfortable is nearly impossible. Either the boots give you blisters and hurt your feet, or they only last a few months before you develop a hole in the sole. Well, ALTAI™is here to change your experience with tactical boots. If you are ready to find a pair of tactical boots that work well for all types of outdoor jobs, it is time for you to give the ALTAI™ multifunctional tactical boots a shot!
Featured Job Markets
Thanks to the expert technology applied to these boots, our tactical footwear works well with various job markets including:
Law Enforcement - Working long days and having to be on your feet as a law enforcement officer can really wear on your feet. Don't let your aching feet be the reason that you were not able to chase down a criminal. Instead utilize our tactical boots to offer protection, comfort, and durability on the job.
Military Professionals - Whether you are in the Army, Navy, Air Force, Coast Guard or Marines, chances are you will experience some very challenging climates and terrain over your career. There is no task that these boots cannot accomplish. Running through water, thorns, and climbing elevated terrain are not enough to hold these boots back.
Guides - When serving as a hiking, camping, or outdoor guide, your feet are your number one asset. It is important to have a durable pair of boots that allow your feet to breath during the hot summer and stay dry when coming into contact with water.
No Hassle Return
Thanks to the confidence that we have in our tactical boots, we offer a very generous return policy to our customers. This includes:
Size Exchange - If you get your new boots and they don't fit, give us a call to set up a boot exchange for your proper size at no cost.
Satisfaction Guarantee - Our boots come with a 30 day money back guarantee if you find that you do not like our products. We will even cover the shipping fees.
Workmanship Guarantee - Rarely do we experience this, but if you notice a defect with your tactical boots, let us know within 1 year of your purchase, and we can apply a refund. All we need is the receipt and a copy of our return authorization form.
So, get rid of those raggedy boots of yours and invest in a pair of multifunctional tactical boots from ALTAI™. Rest assured that once you try these boots, you will finally be able to stop your search for reliable boots! Give us a call today at 800-806-2611 to learn more about the ALTAI™ tactical boots.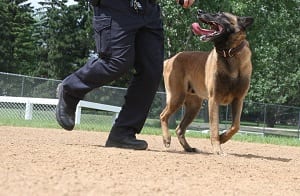 First Responders put their lives on the line as a part of the job. Protective gear is a must when dealing with dangerous situations. ALTAI™ has engineered a Multifunctional Tactical Boot that delivers on comfort, durability and superior protection for these brave professionals. Our footwear is designed to keep your comfortable, dry and safe from all of the hazards that your job can entail. Each MF Tactical Boot design has a rugged, high performance VIBRAM® Outsole that provides superior grip and stability. Our MF Tactical Footwear exceeds the demands of first responders including law enforcement, EMT, SWAT and fire fighters.
 High Performance VIBRAM® Sole
You will never feel bogged down with rugged VIBRAM® Outsoles. VIBRAM® is an industry leading manufacturer of durable out-soles for ALTAI™ Multifunctional Tactical Footwear. The high performance is due to many outstanding features.
Slip Resistant
Durable
Non-Marking
Waterproof
Non-Clogging
Wide Heel Stability
Off Road Traction
Puncture Resistant
Light Weight
 Technologically Advanced Boot Upper
Every ALTAI™ First Responder boots are engineered with technologically advanced SuperFabric® boot upper. This innovative textile is made with tiny armored plates that provide superior protection. Airflow is possible between each little platelet. This allows them to be both breathable and flexible.
 Cut Resistant
Slash Resistant
Abrasion Resistant
Puncture Resistant
Water Resistant
Flexible
Breathable
Durable
Field Tested In Extreme Conditions
These high performance ALTAI™ MF Tactical Boots have been field tested in some of the most extreme conditions. Outstanding reviews are coming in from across the country. Our tactical footwear is providing protection from the frigid temperatures and unrelenting snowfall in New England and the Great Lakes States. First Responders can count on a slip-resistant grip while providing emergency assistance.
Superior Protection For First Responders
The brave professionals who risk their lives every day deserve superior protection while on the job. This is why the team at ALTAI™ went above and beyond the call of duty when designing a Multifunctional Tactical Boot for first responders. The Slip Resistant VIBRAM® Outsole integrates beautifully with the Protective SuperFabric™ Boot Upper. Together they combine to create a breathable, flexible, water resistant, durable Tactical Boot.
We offer Free Shipping and Free Exchanges with No Risk!
Contact ALTAI™ Today at 800-806-2611 or info@altaigear.com
High Performance Tactical Footwear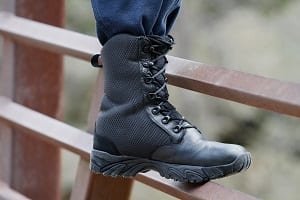 Professionals and amateurs alike are astounded by the superior Comfort, Durability and Functionality of the ALTAI™ high performance tactical boots. They are sure to be your favorite footwear for work and play. ALTAI™ tactical boots are made with revolutionary new SuperFabric® materials that leverage proprietary water resistant technology for a boot that is both lightweight and extremely durable. The rugged tread works in harmony with an EVA Midsole and VIBRAM® Outsole for sure-footed stability and all day comfort.
Boots That Can Take You Anywhere In Comfort
Are your Tactical Boots up for any challenge and ready to protect your feet in all situations? If you are wearing ALTAI™ footwear, the answer is Yes! Our technologically advanced, multifunctional tactical boots are worn by people who must rely on their footwear to keep them safe and healthy. The ALTAI™ team set out to create a superior product that performs virtually anywhere. We are confident that you will agree that our efforts have not fallen short.
Here are some real-life tested applications for ALTAI™ Tactical Boots:
Law Enforcement Personnel
Hiking Enthusiasts
Outdoor Runners
Avid Hunters
Water Patrol Officers
Factory and Heavy Equipment Technicians
Camping and Outdoor Survivalists
The SuperFabric® Difference
Discover the difference it makes to wrap your feet in the protection of ALTAI™ SuperFabric® tactical boots. Our proprietary footwear is made of extremely durable materials that are also surprisingly lightweight and amazingly comfortable. The unique design is made of a combination of breathable cloth and tiny, protective armor plates. Your feet will remain dry and comfortable with our unmatched weather resistant fabric. There are numerous benefits attributed to our advanced technology.
Breathable
Protective
Lightweight
Durable
Flexible
Rapid Dry
Stain Resistant
Abrasion Resistant
The Best Affordable Hiking Footwear Available
ALTAI™ has designed a revolutionary new tactical boot that provides amazing comfort and unmatched protection for virtually any application. Our durable materials have created a multifunctional tactical boot that sets the new standard in advanced footwear. Avoid foot fatigue and enjoy all day comfort with our rugged, water resistant footwear.
See for yourself why ATAI tactical boots are receiving accolades from Military, Law Enforcement, Outdoorsmen, Runners, Hikers, Campers, Hunters, and just about anyone who relies on high quality footwear to perform at their Best no matter what mother nature throws their way.
We offer Free Shipping and Free Exchanges with No Risk!
Call Today at 800-806-2611
K-9 Competition Baxter MN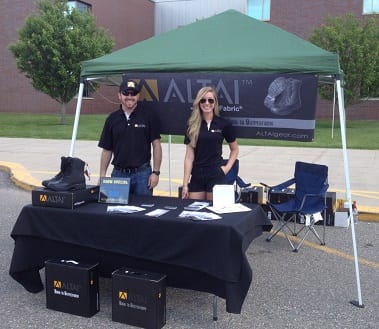 The ALTAI™ team loves being a part of the local community and we'd like to share with you a great experience we had back on June 23rd and 24th. Last month, the Baxter Police Department held their regional 2014 Police K-9 Trials in the Brainerd/Baxter MN area and it was quite an event. This competition brought a crowd of people, other non-competing K-9 handlers and officers - from all around.
The Variety of Events to Compete in:
Day One the K-9 Trials Included:
Agility
Obedience
Suspect Search
Article Search
Day Two the K-9 Trials Included:
Criminal Apprehension
Criminal Apprehension with Gunfire
Some of our ALTAI™ members went out there to visit with law enforcement officials, set up a booth and enjoy the professional competition. We also had an inside interest because ALTAI™ sponsored two teams, one of them being the first place duo, Ryan Sturm and his four-legged partner Ecco!
Ryan wore the ALTAI™ Tactical Boots for the entire event, which consisted of 3 days (unfortunately we couldn't stay for the Banquet) and he was more than willing to get some shots of him in them, with his trusted companion.
We were happy to be able to be a part of this law enforcement event and look forward to attending many other informing and entertaining events that are in our local area. This trial was a great success - for Altai, the Baxter K-9 Police Department, Ryan Sturm and the champion K-9 Ecco. They will be moving onto nationals and taking the ALTAI™ Tactical Boots with them!
"Trials ending up going every well for Ecco and I,  We took 1st Place Overall and we won Top Dual Purpose K9 Team of Region 12. Top Dual is a combined score from Narcotics Trial and PD1 Trial and we had the highest of all the K9 teams. I couldn't be happier with Ecco and his performance! " - Deputy Sturm
For more information on the boots our sponsored K-9 handlers wore explore our website. They're a versatile, leading tactical boot, specifically designed for law enforcement and military professionals, with highly innovative components - from the SuperFabric™ upper to the VIBRAM® outsole.
Contact ALTAI™ at 651-256-2007 or email us at info@altaigear.com, for any questions, information on events you'd like us to be attend or to order your boots today!