Hiking is one of the unique ways in which you can explore or get to know about a new place. It is also the best way to stay healthy and the one which does not include any kind of whiskey bar clash with the bikers. Besides the crowded city environment, hiking will help you to engage the entire senses. Once you are into hiking, the internal monologue inside you will go away and you will start noticing your environments.
There are several studies which proved that being close to nature will help to relieve your stress levels, thus lowering the incidences of depression. Hiking not just improves your day-to-day positive feelings but also helps in offering a non-pharmacological approach to certain strong conditions such as depression and anxiety. Apart from all these, hiking will help to give or create your own space. It helps a lot in balancing the mental as well as emotional factors which you will be facing in your personal and work life.
On the other hand, if you are hiking with someone important to you, then you can be with them in a deeper level and it would be supportive to your partner or sibling or friend or any human you are with. In short, hiking provides you with much mental pleasure along with enjoying being in the Mother Nature, breathing the cool and fresh air out there.
You can check out the below mentioned 23 health benefits of hiking. Find more detailed benefits of hiking from https://riderstrail.com/
Here at ALTAI™, we never settle and neither should you. We constantly strive to build a better boot, with YOUR needs in mind. No excessive bells and whistles you don't need; we listen to your feedback and our designers take direction from exactly what YOU need in a boot.
This is why we work closely with a wide variety of professionals and experts to put our boots through harsh, real world conditions. From law enforcement professionals, to bushcraft experts, to paintball assassins, we take their input and constantly strive to meet their demanding needs and we pass that performance onto you in all of our boots.
With every pair of ALTAI™ boots, you can be sure: whether you're hiking towering peaks or chasing down bad guys in the urban jungle, we made sure your footwear will help you complete your mission. So, if you think you have what it takes to give us the most extreme, real life conditions and are committed to customer-based improvements, get in touch with us. Share with us how you are Born To Outperform™ and what matters to you in a durable boot.
If your hiking, work, or general rugged boot doesn't have that "perfect" feel, you might resort to some fancier lacing techniques. There's the Heel Lock, the High Instep, the Granny Lock, and the list goes on. But we decided to build a boot that has a simple, straight forward lacing system that guarantees fast gearing up with a secured fit for extended periods of time.
To start, laces should be snug without being too tight. Our sausage link laces easily fit exactly in the gussets where they are supposed to; eliminating extra sliding and preventing loosened laces. Without any complicated steps, anyone can put on a pair of our boots and easily lace up for maximum performance and comfort. Bottom line: tie it once and you're done.
We recommend securing an "anchor point" by tautly synching up the lower portion of the lacing system. Secure the base of the lacing system and then snuggly secure the laces through the quick-hooks to your preference.
If you prefer to have less "excess" when lacing up your boots, we recommend wrapping the laces back around the upper calf, top of the boot, parallel to the top quick-hook, and then bring the laces back to the front to tie your final knot.
At any time should you feel you are still not getting the right fit, the ALTAI™ team is always hear to find you the right solution; let us know any questions you have about our lacing system and finding the ALTAI™ Perfect Fit!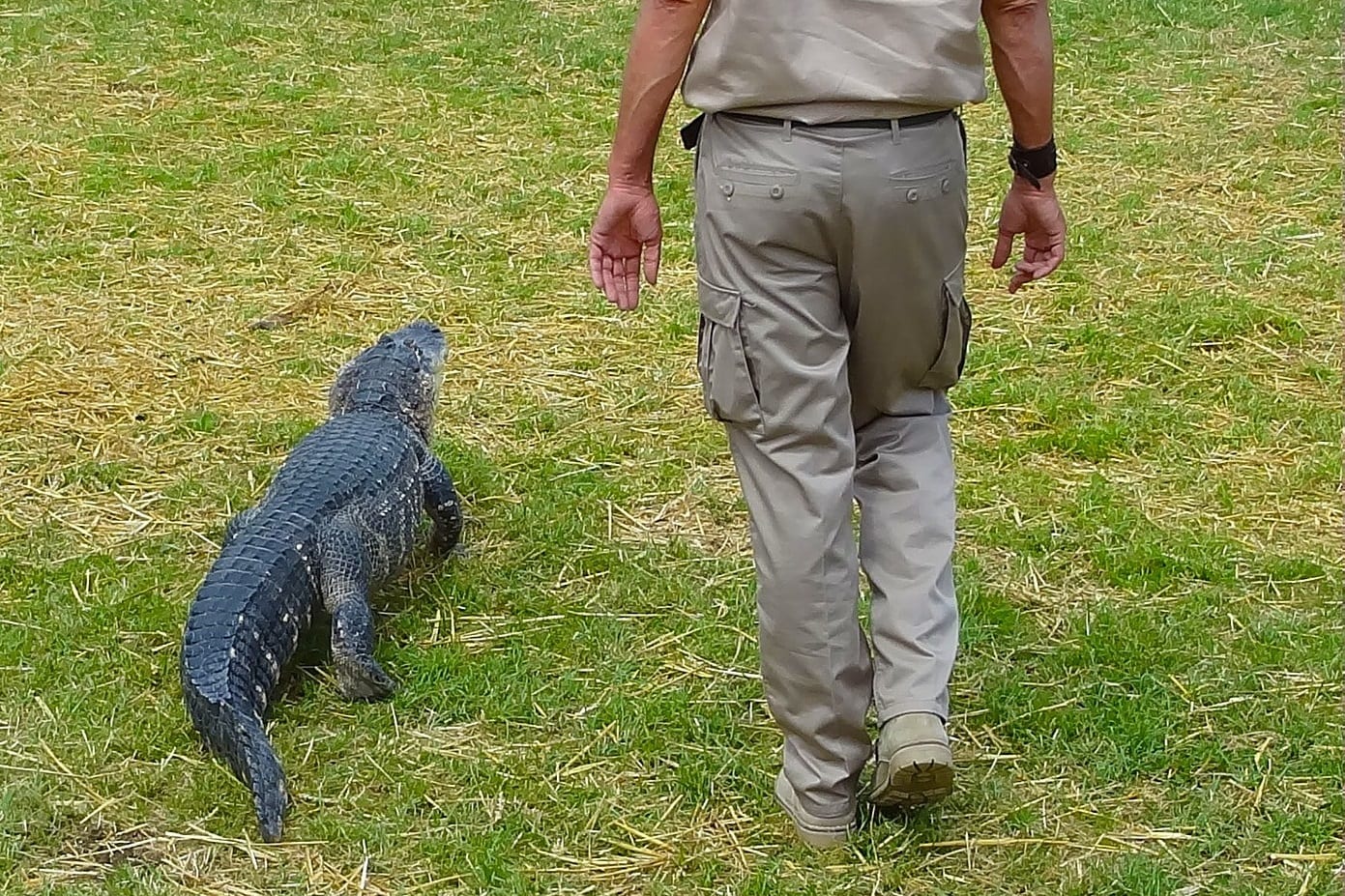 Wildlife Enforcement Officers – You can't begin to imagine the variety of terrain wildlife officers have to face on a regular basis; not to mention, the amount of steps they can rack up in a day! (The average person puts in approximately 10,000 steps per day, so you can safely triple that for these men and women!) Whether they face marsh, desert, or bad stormy weather, these professionals' feet are practically their main vehicle.
Keeping feet dry is tantamount to being able to keep performing on the job well. But many waterproof boots do not use breathable materials and, ironically, can cause a moisture problem from within the boot. This, of course, leads to quick failure: smelly boots mean bacteria growth and that lands those pair of work boots straight in the trash.
Once again, the super-material SuperFabric® saves the day and a big reason we are able to engineer a superior work boot. Locally hard (protective) and globally flexible (breathable), our work boots don't have to compromise between thick, heavy leather for protection or delicate meshes for air flow.
If you or someone you know works in the grueling profession of wildlife enforcement, do them or yourself a favor: get the ALTAI™ experience.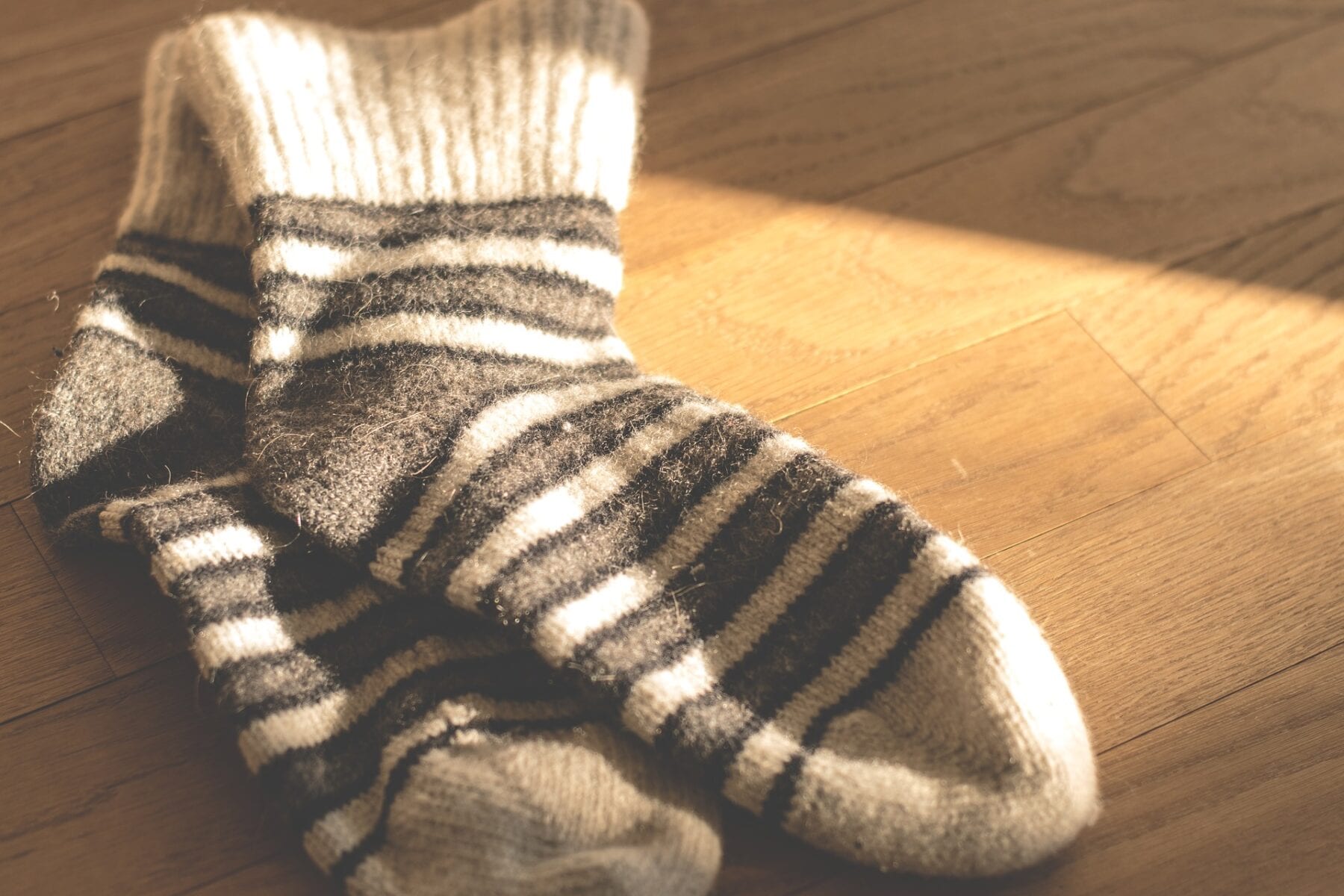 Behind every great pair of boots, is a great pair of socks. We've all experienced a horrible mismatch between the two: too hot, too 'slippery,' blistery, the list goes on. Finding the right match between which socks to wear with your boots can mean a world of difference while you're on your feet for extended periods of time.
Some sock materials will be better for certain temperatures, wetness, or sometimes just come down to personal preferences. Here's a general guide to the typical socks materials to consider:
Synthetic Fabrics: There are a huge array of synthetic fabric socks. From cooling polyester fibers for the summer, to fabrics that "trap in" heat, without the bulkiness of thicker materials.
Wool: Known for its incredible insulating abilities, wool is one of the most popular types of socks for many adventurers. Synthetic blends of wool or merino may be preferable, since wool can be considered scratchy for some.
Cotton: Although the most common sock material, cotton socks are not recommended for hikes or long excursions. Cotton is extremely absorbent (imagine foot sweat!) and tends to dry very slowly.
Silk/Wicking Materials: Other kinds of socks, like silk, can be used as a liner inside your sock. These materials can help wick away moisture, keeping your "main sock" comfortable and dry.
Amongst these sock options, you will also want to consider whether your adventure will require lightweight, middle-weight, or mountaineering socks. Choose based on the temperature, dry/wet environment, and weather you will be facing. And it's never a bad idea to have a back-up pair, for the unexpected.
Your boots should allow "extra" room for a variety of sock options. Our boots are designed to allow for whatever sock or combination of socks you might need; it's why our boots are sized about half a size larger. (In most cases, if you are a men's 9, we recommend an 8.5; this will depend based on your sock needs).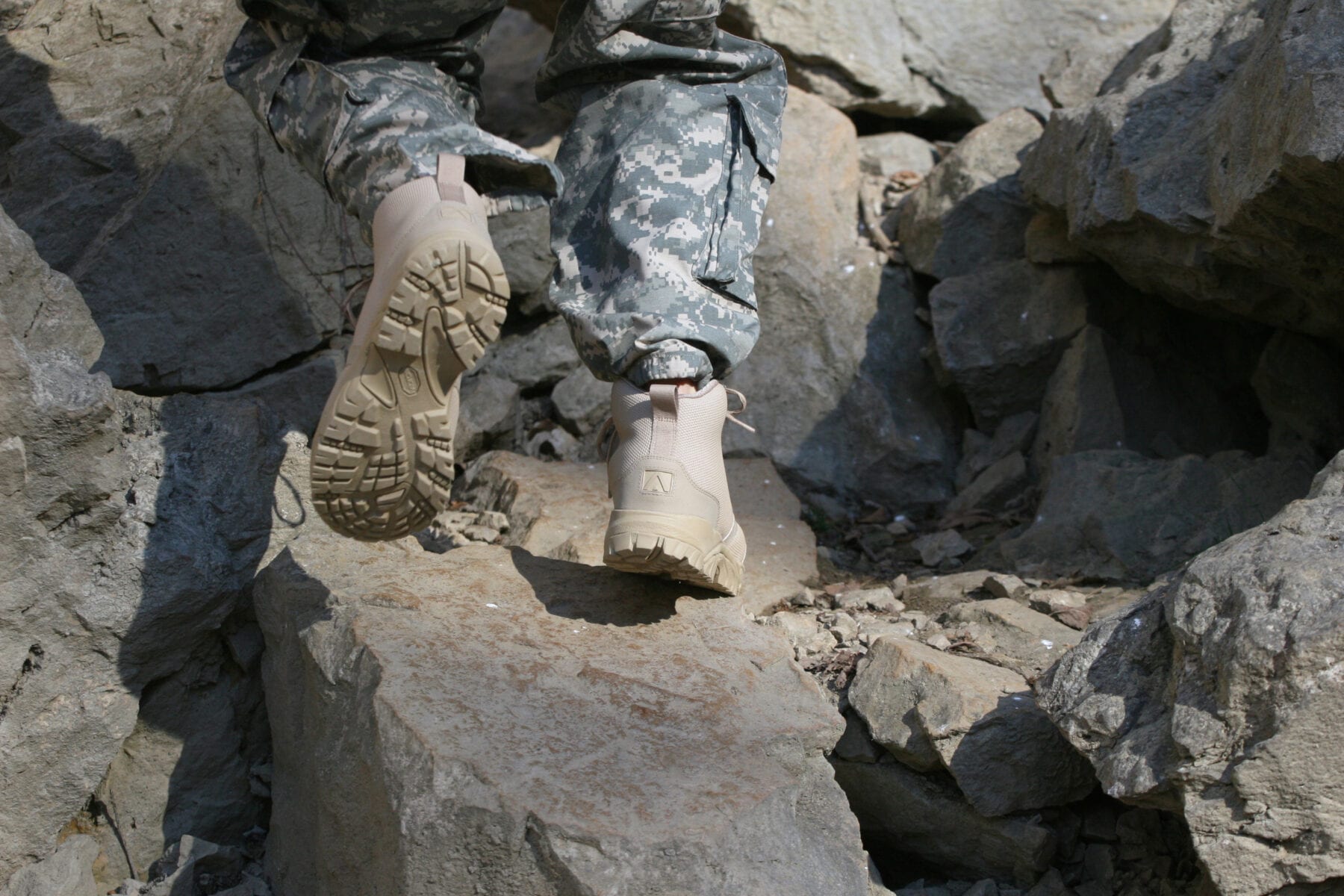 Spending time outdoors can be a wonderful, exhausting and challenging endeavor depending on the location, activity and gear that you bring. Having a great pair of All Season Outdoor Boots reduces the risk of a poor outcome. For footwear to truly be considered All-Season they should be Breathable, Waterproof, Durable, Comfortable, Light Weight and Protective. ALTAI™ Footwear encompasses all of these features and more. Our team enjoys the great outdoors as much as anyone does. They put enormous effort into designing Quality Outdoor Footwear that performs well in the most extreme conditions.
ALTAI™ Outdoor Tactical Boot Features
Whether you are an avid hiker, runner, hunter or survivalist there are certain features that you look for in a Quality Outdoor Boot. Being out in the elements makes you appreciate the careful thought and planning that went into designing ALTAI™ Gear's Tactical Boots and Hiking Boots. They are loaded with features that you may soon find that you never want to compromise on again when choosing a great pair of boots.
Breathable Boot Upper
Light Weight Materials
Rugged Sole
Durable Construction
Shock Absorbing Midsole
Gripping Tread
Waterproof Sole and Upper
Flexible
Easy Care
Quick Drying
All Day Comfort
Abrasion Resistant
Protective SuperFabric® Textile
Footwear Designed for Outdoor Activities
Since ALTAI™ Tactical Footwear is often worn by Military and Law Enforcement personnel it's a given that they can take a beating day after day. Both men and women have given rave reviews after putting our boots to the test in real outdoor situations. Let's take a closer look at the kinds of outdoor activities enjoyed by ALTAI™ boot loyalists.
Hiking on or off trail in rugged, steep, wet or desert regions
Running on pavement, snow, sand or dirt path
Hunting deer, turkeys, grouse during hot or cold months
Camping in remote wooded areas
Canoeing and Portaging rivers and lakes
Exploring wilderness areas and caves
Survivalist training off the grid
High Quality Outdoor Footwear
We at ALTAI™ Gear love spending time doing all sorts of Outdoor Activities as well as hearing about how well our High Quality Outdoor Footwear performs for our customers. Each pair or Hiking Boots or Outdoor Tactical Footwear is packed with features that we know you can appreciate. Features such as a Breathable, Flexible, Waterproof upper that protects your feet from harm and a Rugged, Gripping, Shock Absorbing Sole are all integrated into a Lightweight Comfortable Boot. What more can an outdoorsman/woman ask for?
Order your very own pair of Outdoor Tactical Footwear from ALTAI™ and let us know what you think. Order Online or by Calling 800-806-2611.
We offer Free Shipping and Free Exchanges with No Risk!