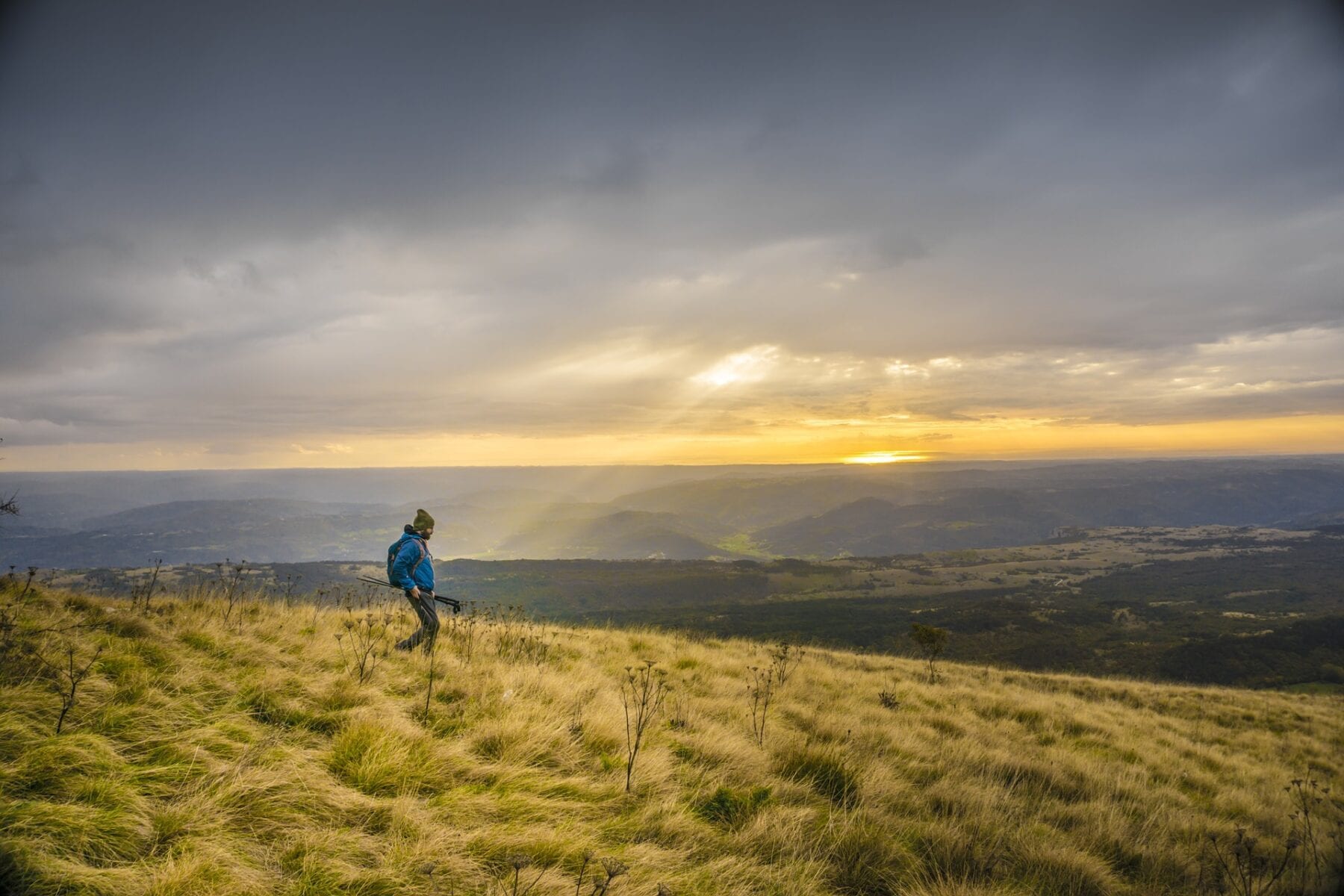 Definition - hike,verb; walk for a long distance, especially across country or in the woods.
Since the moments humans first walked the earth, you can be we were doing just that: walking. Walking upright, on two feet, gave us survival advantages in environments like the forest and grasslands. Two free hands and a unique, elevated view, allowed opportunities for new kinds of exploration, small and large. The first footwear were intended for, what we are familiar with, hikes; across deserts, plains, rocky mountains, and more. An
early resemblance of a shoe
of this kind was discovered and thought by experts to be around 5,000 years old.
But it isn't until the early 20th century that we begin to see boots that more closely represent what we are familiar with when it comes to hiking boots. With more free time to enjoy the outdoors for leisure, rather than purely travel or work, footwear designed for hiking quickly burgeoned into an industry that was here to stay. In the early hiking boot days, almost the entire boot, uppers and even the sole, were made out of leather. We've certainly made some pretty big leaps and bounds in hiking footwear since then!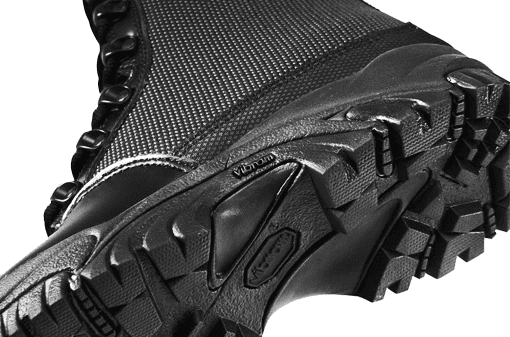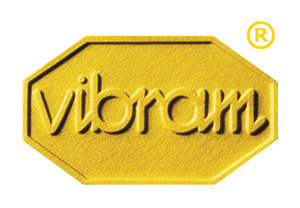 The outsole is the next biggest leap in the hiking boot evolution. Boots with rubber outsoles were now easier to make, repair, and boots lasted longer. However, the outsoles really hit their time to shine when
Vibram®
arrives on the scene. A new universe of possibilities for boots opened up, offering outdoor experts and enthusiasts footwear for specific environments and conditions. All our boots use a Vibram® outsole for a boot to conquer a variety of terrain, working conditions, and all with extreme lightness.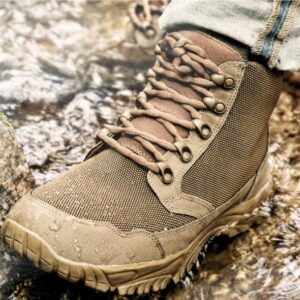 The next huge step in outdoor boot evolution (and another one all our boots are a part of!) is
SuperFabric®
uppers. Leather, suede, nylon uppers have traditionally been used in hiking footwear. But now, SuperFabric® offers an 'amored' yet flexible and breathable solution; and it's in every pair of ALTAI™ boots. Easily deflects scrapes from rocks or sharp edges, maintains its "out of the box" look longer, breathes, and waterproof; it is clear why we chose to be at the forefront of this boot evolution.
For more information on our boots, check them out on our
online store
.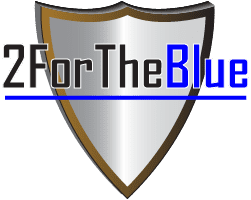 Since 'tis the season to give back, we have decided to combine our current holiday sale (10% off all boots) with our 2ForTheBlue program (for a limited time). The #2ForTheBlue program gives 2% of purchases directly to a nation-wide effort to support our men and women of Law Enforcement - known as "I DONUT need a reason to thank a cop."
All this month, use discount code "2ForTheBlue" and not only will YOU get an additional 20% off your purchase, a donation will be made to "I DONUT need a reason to thank a cop" automatically. So give back while holiday shopping, and let's all get in the holiday spirit!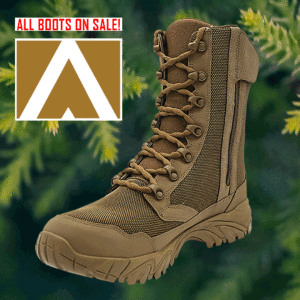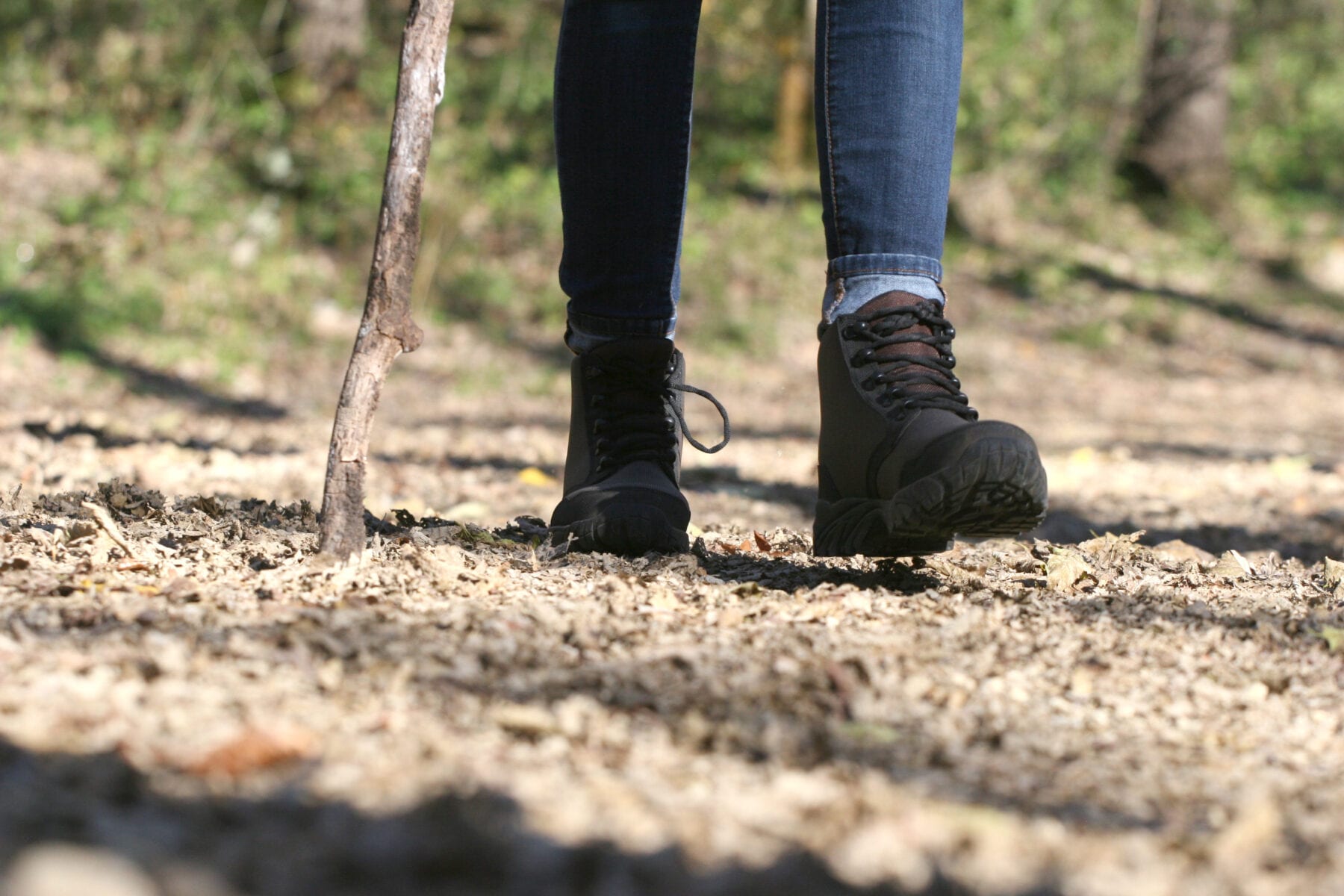 It has been 50 years since President Johnson gave his speech on the preservation and conservation of America's national beauty. This speech initiated the passage of the National Trail System in 1968. As a result millions of Americans have a wonderful way to get out and enjoy the numerous Hiking Trails all across the country. If your anything like us, we feel National Trails Day should be celebrated every day. The US has 200,000 miles of trails that provide hikers the freedom to get fresh air, escape the stresses of daily life and get exercise. All made possible with the right Hiking Boots. The ALTAI™ Hiking Boot is made of the same material as the military and police footwear. They provide Ankle High support and protection as well as being Water Proof and Breathable.
Enjoy Your Hiking Adventures
The Hiking Boots that you wear have a large impact on your ability to truly enjoy your hiking adventures. Choosing inferior boots that are heavy on your feet or do not protect against the elements can be a huge mistake. Nobody wants to cut short a hiking vacation because of blisters, foot fatigue or water soaked boots.
Hiking Boots Engineered to Outperform
The engineering team at ALTAI™ have come up with a wonderful solution for hiking enthusiasts and newcomers alike. They have designed an affordable hiking boot that outperforms the competition. We incorporated all of the High-End Features that avid hikers demand but made them multifunctional for those who want to wear them for many more activities.
High-End Features
ALTAI™ Hiking Boots utilize the same technologically advanced materials as the Military and Police boots. They are engineered to provide your feet with exceptional comfort and protection in all climates. You can get out and enjoy nature without your footwear slowing you down.
Durable Construction
Lightweight Materials
Breathable
Water Proof
Instant Comfort that lasts
Advanced Mud Guard
Vibram® Outsole
SuperFabric® Boot Upper
EVA Midsole
Rugged Traction
Anti Clogging
Abrasion Resistant
Wide Heel Pull
Easy Care
Ankle High Design
Speed Lacing System
Enjoy America's Trail System with ALTAI™ Hiking Boots
ALTAI™ Hiking Boots provide the tools you need to Elevate Your Outdoor Adventures. These boots incorporate patented SuperFabric® textiles in an Ankle High boot designed for hiking. This is the same lightweight, durable, water proof and protective materials as the Military and Police footwear that is winning rave reviews. Now get outside and Enjoy America's National Trail System!
We offer Free Shipping and Free Exchanges with No Risk!
Call ALTAI™ Gear Today at 800-806-2611