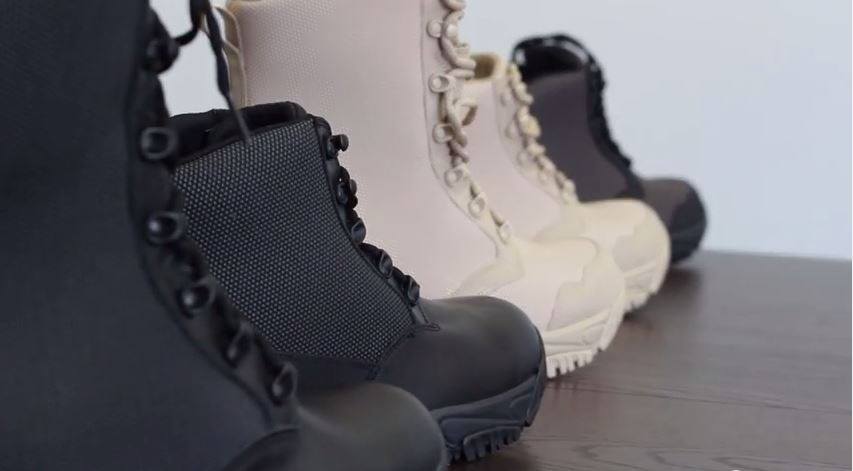 For those who are looking for an extremely comfortable and durable footwear option, ALTAI™ Tactical Footwear is here. The new lineup of tactical shoes provides versatile footwear applications. They are well suited for rugged outdoor activities as well as everyday wear. These shoes give you long-lasting foot comfort that the competition cannot match. ALTAI™ Tactical Footwear outperforms boots that are twice the price.
Important Features Of Tactical Footwear
When you want unbeatable foot protection and long-lasting comfort there are several important features to look for including those listed below.
Comfort – these go-to shoes are engineered to provide all day comfort right out of the box. The EVA sole conforms to the shape of your feet and provides shock absorption.
Breathable – your feet will remain fresh with the highly breathable SuperFabric™ materials surrounding your foot. Even in warm climates you no longer have to fall victim to a swampy feeling foot.
Durable – these shoes are built to last. They are made of the best quality materials and manufactured with the highest standard of excellence.
Lightweight – the unbeatable combination of SuperFabric™ materials and Vibram® sole make these shoes extremely lightweight. Reviewers are amazed at how light they feel on your feet.
Water Resistant – ALTAI™ Tactical Footwear utilizes water resistant technology that makes them water resistant all the way through.
Protective – you won't find better protection for your feet. The upper is slash resistant, stain resistant and abrasion resistant. The sole provides great contact resistance in even the harshest environments.
Traction and Grip – the stability and traction of these shoes will keep you safe while jogging on rough terrain or walking on a slick surface. They are slip resistant and non-marking.
Versatile Footwear Applications
Don't be fooled by high priced tactical footwear that can't compare to the quality and engineering of ALTAI™. Our footwear utilizes SuperFabric® uppers that provide unbeatable protection that sets industry standards. No other tactical footwear provides so many versatile footwear applications at an affordable price.
Long-Lasting Foot Comfort
ALTAI™ Tactical Footwear is engineered for the most versatile footwear applications. They outperform other, more expensive footwear and provide unbeatable Long-Lasting foot comfort. You will find yourself reaching for these shoes every day for just about any activity. Try them and see why everyone is talking about these versatile, go-to shoes.
We offer Free Shipping and Free Exchanges with No Risk!
Order Online Now or Call Today at 800-806-2611