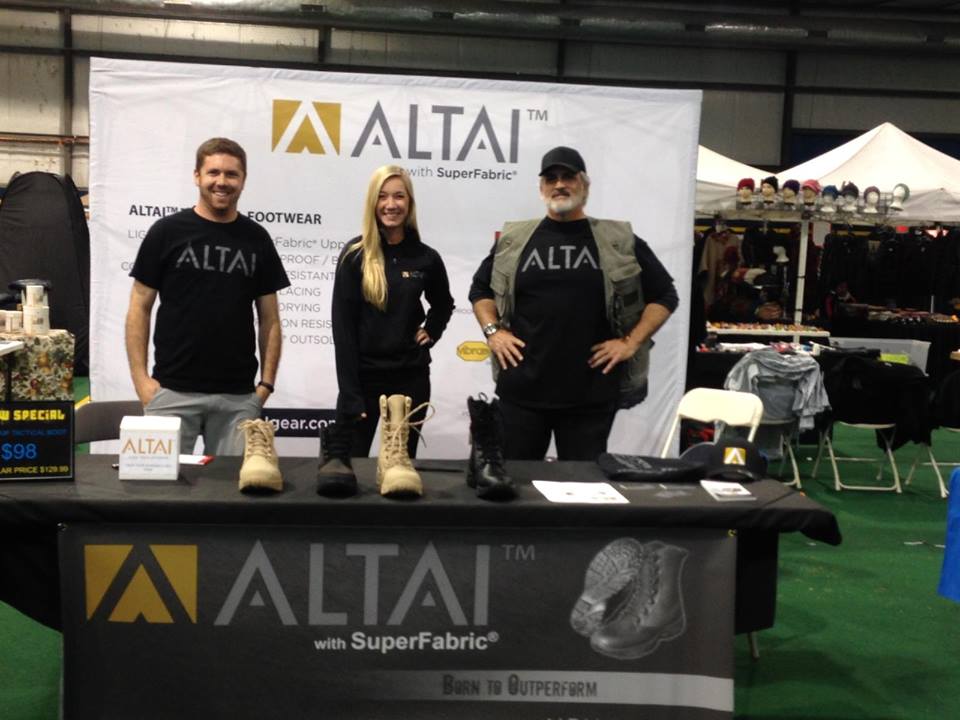 Are you looking for a tactical boot that fits securely to your feet, whether you are a man or a woman? Then our ALTAI™ Tactical Boots are your perfect footwear solution. Our boot design works seamlessly for anyone looking to increase foot comfort, protection, durability and keep the water out of your boot, where it belongs. Our line of tactical boots come in high and low-top, black, brown and tan.
Materials in our Boots
Our Selection of Tactical Boots for sale Online and/or in Select Stores
Closeout Boot Models – We currently have three styles of boots being discontinued, which means you can get them for a steal. Our current closeouts include our Brown Hiking Boots, High Top Military Tan Boots and our Low Top Military Tan Boots. ALL THREE CLEARANCE BOOT STYLES ARE $99! So why are they being discontinued? Because we have added a protective Mud Guard around the Boot and these styles were before the beloved mud guard addition came into play.
Regular Priced Boot Models – Our selection of innovative tactical boots come in colors and with features that will allow you to meet dress code standards, while also protecting your feet in extreme environments. The price of our tactical boots are around $150 and easily contend with boots priced well over that range. These Boots Include: Black 8″ & 6″ Tactical Boot  – Military Tan 8″ & 6″ Boot – Brown 6″ Hiking Boot – Black with Leather 8″ & 6″ Tactical Boot. 
How to Purchase Your ALTAI™ Boots
Shop for yourself online, find our Woodbury Store or look at our Local Midwest Retailers and take a drive to find a show that will live up to what it was made to do – Outperform! But don't take our word alone, check our Facebook page for unbias reviews on our Tactical Boots and check the Testimonials on our website. Once you have made the decision to try our boots, you should know that we are here to support your decision. If you purchase our boots online, you will receive free shipping, size exchange and even 30-day return policy, where you don't pay a cent for shipping. If you would rather go to the boots, instead of them come to you our Woodbury Shop is conveniently located and we have multiple retailers that would be happy to find you the perfect fit and style for your upcoming adventures.
For extreme protection for your feet no matter what the climate is, depend on ALTAI™ to help pull you through!