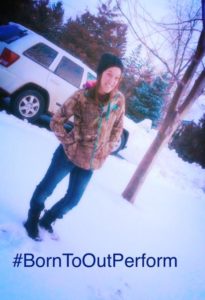 What do women really want from a pair of boots? Performance of course! Whoever said it's a man's world never took the time to see what a woman can do. Women finally have a Tactical Boot that Fits and can keep up with their demanding lifestyle. ALTAI™ Tactical Footwear is available in a wide range of sizes. They have the unique ability to conform to your feet for Lasting Comfort that begins with the first day you put them on. Our Tactical Boots are Durable, Lightweight, Breathable and Waterproof. You can wear them to shovel snow, take a hike or compete in a mud run. Just hose them off and they are good to go on the next adventure.
High Quality Tactical Boot
The phrase "run like a girl" was once a derogatory term but not any more. Women are enjoying the outdoors in larger numbers these days. Its about time a High Quality Tactical Boot is available to make the journey a lot more fun. The ALTAI™ line of Tactical Footwear provides everything you need in a functional tactical boot. They are engineered to take a beating and look great at the same time.
Performance Features of ALTAI™ Tactical Boots
If you are searching for a tactical boot that provides Performance and All Day Comfort, look no further than the ALTAI™ Tactical Boots. Our footwear utilizes many outstanding features that set them above the competition.
Durable
Protective
Lightweight
Speed Lacing System
Rugged Traction
Waterproofing Technology
Lasting Comfort
Breathable
Abrasion Resistant
Cut Resistant
Easy Care
Rugged Applications
Don't let your boots hold you back from discovering your true passion in life. More women are taking part in rugged outdoor activities that require stamina, strength and a sense of adventure. She demands Tactical Footwear that can keep up and actually enhance the experience. The answer is found in ALTAI™ Tactical Footwear for Women. Our engineers designed tactical boots that can handle anything thrown their way.
Your New Favorite Pair of Boots
Our original clientele consisted mainly of Law Enforcement, Military and First Responders that require a protective, yet comfortable boot. Since then the number of rugged applications have exploded to include everything from Campers, Hikers, Survivalists, Runners and Hunters. ALTAI™ MF Tactical Boots are built to last and be your favorite pair of boots to wear.
Multifunctional Tactical Footwear for Women
ALTAI™ MF Tactical Footwear for Women utilized advanced technology to provide an amazing boot. Today's woman demands a tactical boot that is Durable, Lightweight, Breathable and Comfortable. These multifunctional tactical boots provide the ultimate performance in even the most rugged applications. They provide lasting fit and comfort right out of the box. Go ahead and put them to the test, hose them off and on to the next challenging adventure.
We offer Free Shipping and Free Exchanges with No Risk!
Call Today at 800-806-2611