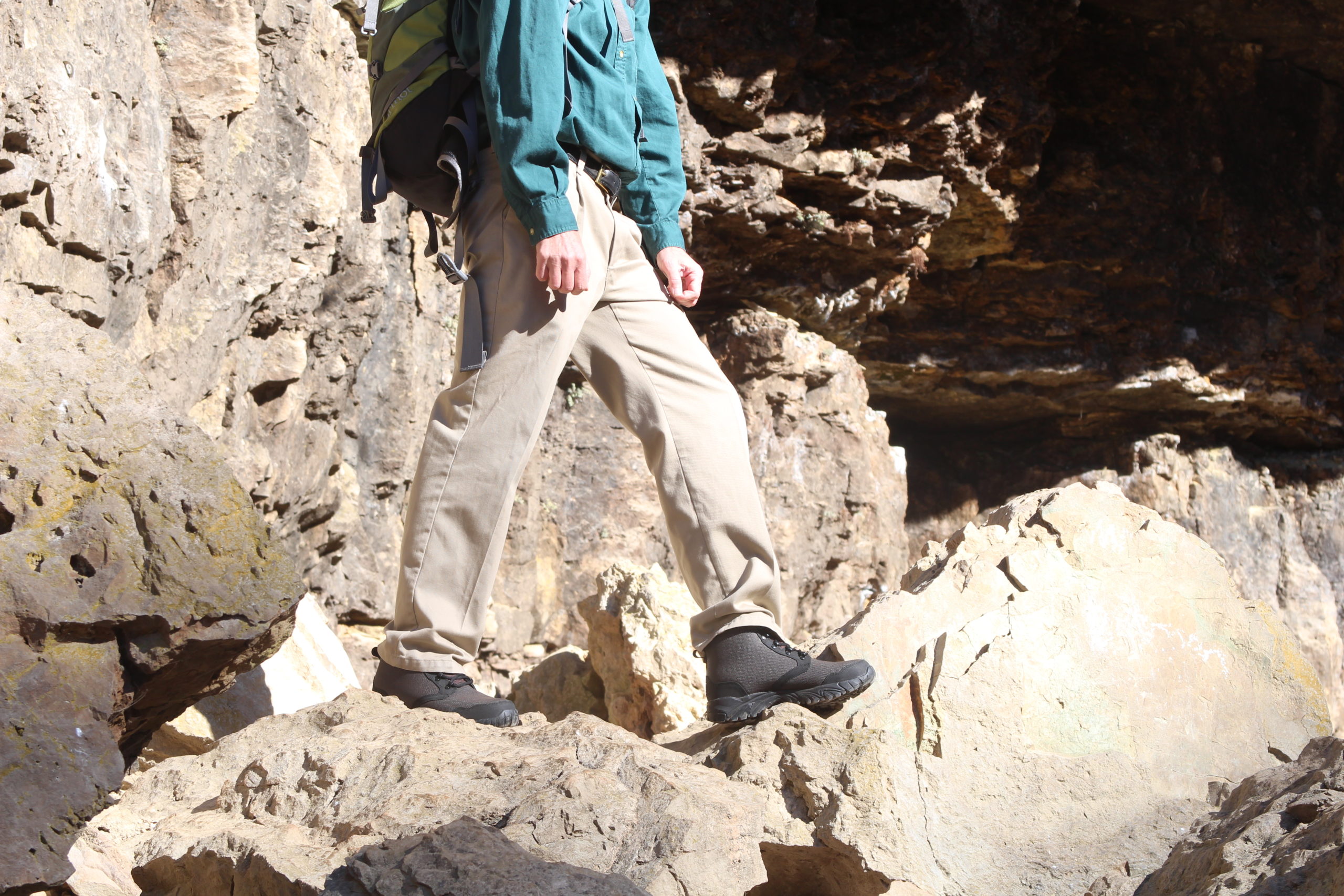 Are you an outdoor enthusiast? If you have a love for the great outdoors, or you happen to work in an outdoor environment, then it's with great pleasure that we welcome you to the club. Making a choice to be outdoors and "one with nature" is a gift that not everyone can value and appreciate but once you've seen the wonders of the top of the mountain, or the surreal beauty of the woods, it's really difficult to stay away! Like most of you already know, one of the most key elements to keeping your body healthy and comfortable while exploring the outdoors is your boots. Searching for the right tactical boot can be difficult. They are either built for safety and have no comfortability, or vise versa, very comfortable but dangerous in high stress environments. Well, rest easy our friends, the ALTAI™ tactical boots have all the elements that an outdoor enthusiast needs to be successful while in their element.
The Design of the Tactical Boot
The ALTAI™ tactical boot was originally geared for the high demands that law enforcement officials must endure. The purpose of the boot was to be able to provide high performance even when the environment is harsh. As both the law enforcement and military professionals embraced this boot, it was then opened up to those working in extreme weather environments, outdoor survivalists, and all other outdoor enthusiasts that are looking for the perfect tactical boot to handle all types of conditions. The ALTAI™ tactical boots are specifically unique in that it has a combined amount of features that no other boot can compete with. This includes:
Extreme Durability
Waterproof Resistant Materials
Breathable Construction
Armored Cloth
Lightweight
Comfortable
Quick Drying
Stain Resistant
Speed Lacing
Polishable Leather Toe
The Perfect Outdoor Boot
Specific to the outdoor enthusiast that you are, the ALTAI™ tactical boots have specific features that make this the only pair of shoes you should be using while outdoors. We all know that your feet can be the most vulnerable in the wilderness. Our boots are lightweight yet highly durable and can provide comfort as soon as they come out of the box! The sole of our boot has been thoroughly tested in a variety of different terrains and has exceeded expectations in grass, ice, mud and snow, all while running, walking, and even climbing. The upper portion of the boot is made out of a material called SuperFabric®, which is a combination of armor plates and comfortable fabric, offering breathability as well as durability. One of the boots greatest feature is that it is completely waterproof. Most tactical boots claim the title as "waterproof" by spraying a sealant that eventually wears off. Every piece of material helps to repel water, keeping your feet safe and dry for the long haul.
So if you are an outdoor enthusiast, don't take on the world without a pair of ALTAI™ tactical boots. To order yours today or find out more information, please call us at (800) 806-2611 or visit us online at www.altaigear.com.