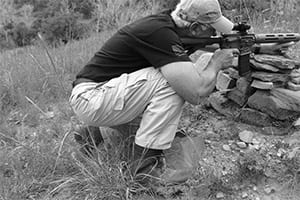 No matter what branch of the military you are in, a comfortable, reliable pair of boots is a must have. Look no further than ALTAI™ tactical boots for all of your military boot needs. The terrain and environmental factors seen on any given day in the military are much more strenuous and extreme than most people deal with on a regular basis, so investing in a pair of tactical boots is not something that should be taken lightly.
Our Military Boot Features:

Lightweight - No longer have to deal with the bulkiness of other boot competitors.
Flexible - Allow you to face all types of environments with maximum mobility.
Water Resistant - Keeps your feet dry through all sorts of wet conditions.
Abrasion Resistant - Keeps your feet protected when traveling through sharp brush.
Speed Lacing System - Allowing for a incredibly fast tie that stays tight.
Durable and Long Lasting - Not a pair of boots that you have to throw away after a few months use.
Breathable - SuperFabric™ technology allows for extremely quick drying when wet.
Non Marking - No need to worry about leaving scuffs anymore!
Whether you are a soldier in the Army on the front line, or are enrolled in the Coast Guard protecting our neighboring waters, the ALTAI™ tactical boots outperform the competitors. A step ahead in technology helps broaden the gap between our tactical boots and those less advanced boots on the market.
One of the most common errors for people enrolled in the military is purchasing a pair of boots solely based on the price. Your feet are an invaluable asset that you must keep comfortable and sturdy on a day to day basis.
So, take care of your feet and invest in a pair of ALTAI™ tactical boots today! Don't buy another pair of cheap, poorly made boots that you will have to replace in a few months. Call us at (800) 806-2611 to speak with a representative that can answer any questions you may have regarding our tactical boots. Also, feel free to visit our website to purchase a pair today!