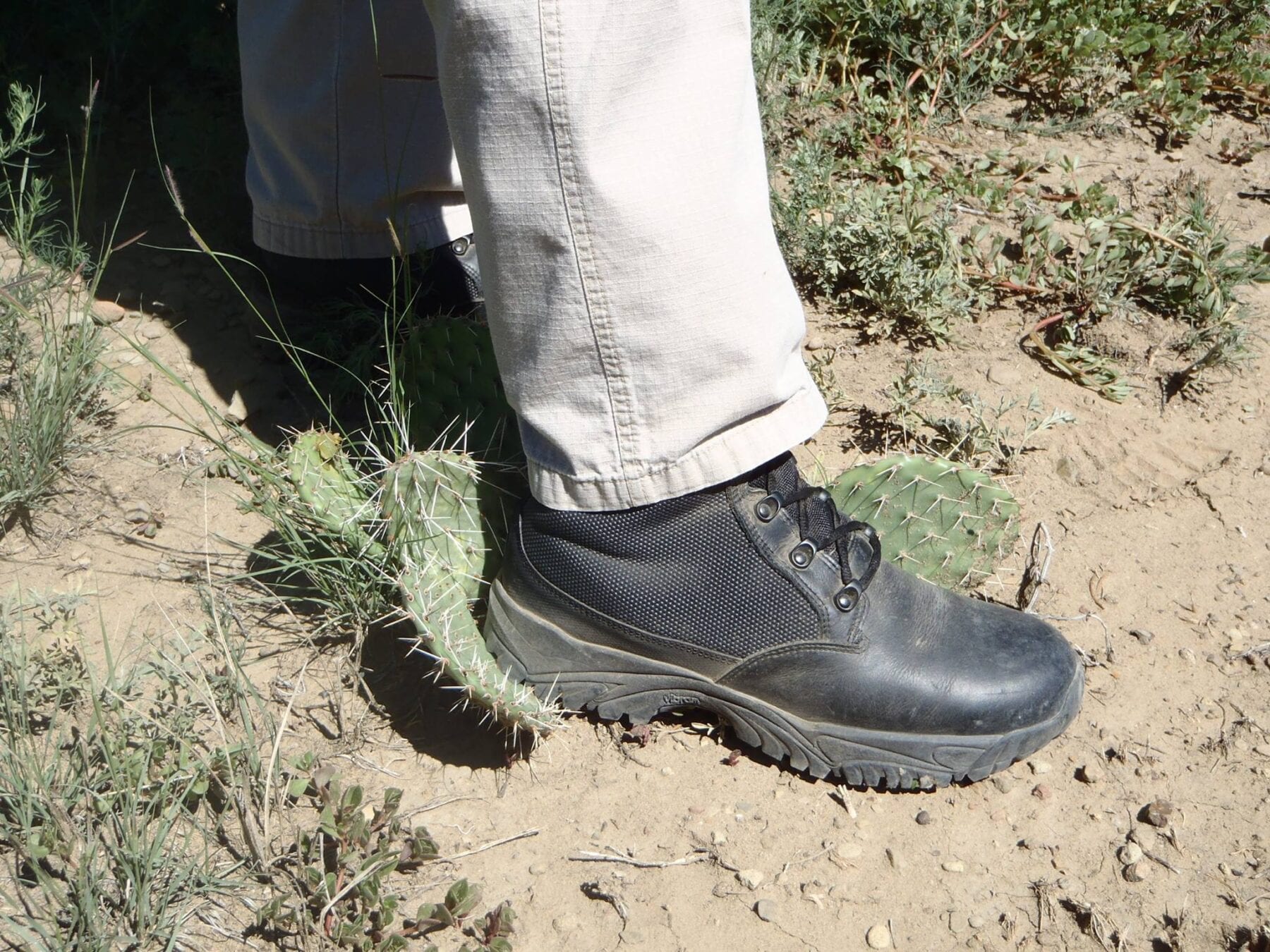 Your Tactical Footwear must be able to handle any Extreme Environment where you find yourself. The engineers at ALTAI™ kept this important aspect in mind when they were designing ALTAI™ Tactical Footwear. The boots are specially designed for uncompromising functionality and comfort in cold, hot, wet and arid environments. They can be worn while marching in the desert or trudging through heavy snow. This level of comfort is usually reserved for your favorite pair of sneakers. These tactical boots also provide the protection that you can't find in any pair of sneakers.
Hot Weather Protection
ALTAI™ Multifunctional Tactical Boots were recently put to the test in Florida. They were worn in very hot, humid weather that Florida is known for. The results showed dry, comfortable feet day after day. Maybe the star here is the very Breathable materials. Perhaps it was the Water Resistant technology that stood out the most. No matter which aspect of these remarkable boots rose to the top, the fact remains that they did the job beautifully.
Cold Climate Protection
The ALTAI™ engineers didn't have to go far to test the cold climate protection of their MF Tactical Footwear. Based in Minnesota we have ample opportunities to test the quality, comfort and protection that our boots provide during another arctic chill. These boots kept a K9 Officer's feet dry, warm and comfortable for hours beyond what a typical boot can do. The rugged VIBRAM® sole gives you the needed traction to keep moving in deep snow or slush.
Protection From Wet Conditions
ALTAI™ MF Tactical Boots are designed to be Water Resistant from top to bottom. The SuperFabric® upper has tiny armored plates that do not allow water to penetrate. The underlying fabric is treated with waterproofing technology and the rugged VIBRAM® sole does not moisture to come in contact with your feet.
Desert Climate Protection
Breathable materials that make up the protective upper allow sufficient airflow to keep your feet dry. You will appreciate the way your feet can breath with this Lightweight, Flexible material.
ALTAI™ MF Tactical Footwear Protection
To sum it up, here is a list of special features that make ALTAI™ Multifunctional Tactical Footwear perfect for Extreme Environments:
Breathable
Water Resistant
Durable
Comfortable
Flexible
Rugged Traction
Lightweight
Protective
Superior Protection And Comfort
ALTAI™ MF Tactical Footwear performs extraordinarily well in Extreme Environments. They are engineered to keep your feet Comfortable and Dry in wet, hot, cold or arid climates. We made them to be very durable and offer superior protection while on the job or enjoying the great outdoors. You may find them to be as comfortable as your favorite pair of sneakers.
We offer Free Shipping and Free Exchanges with No Risk!
Order Online Now or Call Today at 800-806-2611