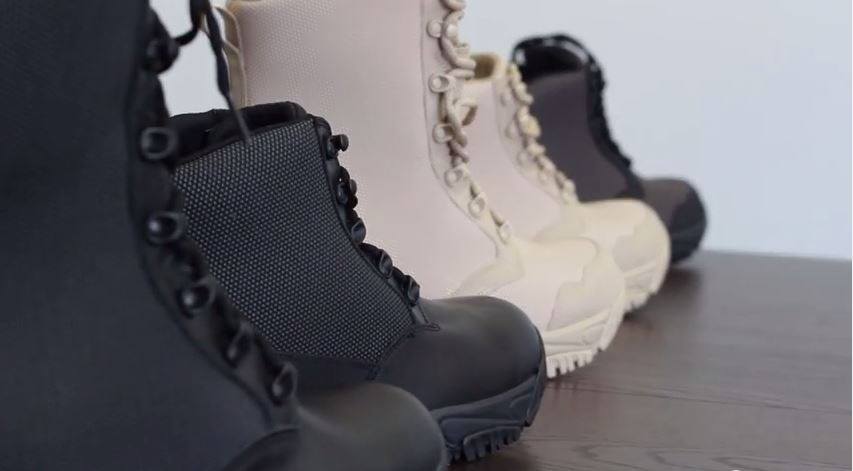 Are you sick of continuously having to buy boots every 6-12 months because you are not able to find a reliable, comfortable pair of tactical boots? Maybe you have been wearing comfortable boots, but they just do not last. Or, you have spent a lot of money on a pair of tactical boots built to last, but they just do not feel good on your feet. We understand your frustration. Look no further than ALTAI™ Tactical Boots for your next pair. Our durable tactical boot is built and developed with a few things in mind including quality construction, comfort and longevity. These boots are great for working, camping, walking, and even shoveling that winter snow!
Key Features of our Tactical Boots:
Boot Upper– The upper section of the ALTAI™ Tactical footwear go above the ankle, giving you lots of support and protection from the things you may come across out in nature. The best feature of the boot upper is that it is made of SuperFabric®. This material consists of cloth and armor which gives you protection and comfort at the same time. SuperFabric® is used in motorcycle apparel and even Ferraris!
Boot Sole– When developing these soles, we focused on ensuring that these boots could provide comfort for those individuals who need to wear them every day for long hours. That is why we incorporated material that is commonly found in running shoes. At the same time you feel the comfort, rest assured that you are also witnessing dependable performance.
Boot Laces– Our speed lacing system makes it easier for customers to quickly lace their boots, and allows for the lacing to stay tight providing a strong hold throughout the day.
Boot Last– Also referred to as the shape formed on the inside of the boot where your foot rests. Arguably the most important feature of our tactical footwear, these boots do not need to be broken in like our competitors. They feel just as great the first time you try them on as they will a few months down the road.
Waterproof– Unlike other tactical boots, we offer a true waterproof option. Each part of our boots repels and withstands water.
Whether you are someone that needs a pair of tactical boots for work, camping, hiking, or leisure, ALTAI™ Tactical Boots are sure to exceed your expectations. Shop online, call us today at (800) 806-2611 or read deeper into our site – www.altaigear.com