Reliable Tactical Footwear Reviews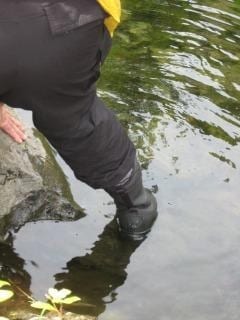 The word is out, people around the world Love ALTAI™ Tactical Footwear! We have asked professionals to field test our MF Tactical Boot and provide an honest review. The response has been somewhat humbling. Across the board reviewers compliment the many features of this highly innovative footwear product. You will not find a more Comfortable, Protective and Durable tactical boot on the market. Just ask K9 officers, military professionals, first responders and survival preppers what they thought of ALTAI™ MF Tactical Footwear.
Future Tactical Footwear Review Testing Opportunities
The ALTAI™ team is currently sorting through numerous inquiries into Review Testing our Tactical Footwear. We are looking for experienced citizens and bloggers for future opportunities to field test our boots and provide an honest review. After narrowing down the perspective reviewers, we will be contacting the selected individuals to see where our boots will go next.
New Tactical Boot Models and Sizes Arriving Soon
The design engineers at ALTAI™ Gear are not ones to sit idle. They are currently hard at work creating more models and sizes for a growing market. We strive to build a multifunctional boot that is truly appropriate for countless applications.
The current lineup of ALTAI™ Tactical Footwear includes:
 The original ALTAI™ MF Tactical Boot
ALTAI™ MF Military Boot
ALTAI™ MF Tactical Boot in Low Top
ALTAI™ MF Military Boot in Low Top
ALTAI™ MF Hiking Boot
Features of ALTAI™ Tactical Footwear
Reviewers agree that the outstanding features of ALTAI™ Tactical Footwear help to put your best foot forward even in the most demanding circumstances.
Protective SuperFabric® boot upper
Durable construction
Traction of Vibram® sole
Comfort of EVA midsole
Waterproofing technology
Breathable SuperFabric® textile
Speed Lacing system
Abrasion Resistant
Quick Drying
Slip Resistant
Shock Absorbent
Reduced Foot Fatigue
Slash Resistant
Stain Resistant
Lightweight
Non-Clogging sole
All Day Comfort right out of the box
Review Tested Tactical Footwear
ALTAI™ Tactical Footwear provides Superior Protection and Comfort for professionals and weekend warriors alike. This is due in no small part to the technologically advanced materials that make up our multifunctional boots. You don't have to take our word for it, check out Reviews from Military, Law Enforcement, Hikers, Survival Preppers, Hunters and First Responders. All who have Review Tested our tactical footwear are finding positive things to say.
Watch for our new models and sizes coming soon. We offer Free Shipping and Free Exchanges with No Risk!
Shop Online or Call Today at 800-806-2611