First Responder Tactical Footwear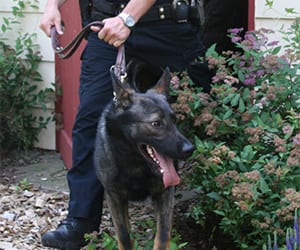 When an emergency situation is at hand, you must rely on your training, skills, instincts, rescue gear and possibly a trusted sidekick. First responders can be put into the most difficult and dangerous conditions and need high quality rescue footwear that is up for the challenge. ALTAI™ tactical footwear is quickly making a name for themselves as a company that rose to the occasion and engineered a boot that outperforms the competition. Our rescue boot is Comfortable, Durable, Water Resistant and Slip Resistant. The speed lacing feature will have you ready for your search and rescue mission in record time.
Put Your Best Foot Forward
Don't let tired feet slow you down. ALTAI™ tactical boots are manufactured for remarkably lightweight comfort. Our SuperFabric® materials provide superior protection without the bulk of other rescue footwear. We use armor technology in a flexible and breathable fabric. The slip resistant Vibram® outsole and comfortable EVA midsole work as a perfect team with our water resistant SuperFabric® upper. First responders can always put their best foot forward in high quality ALTAI™ rescue boots.
Important Features Of Rescue Footwear
While on an emergency call or search and rescue mission you count on your rescue footwear. There are important features that are a must for safety and performance. We and so many others believe that ALTAI™ footwear meets or beats all requirements:
Durability
Slip Resistant Traction
Protective
Comfort
Water Resistance
Lightweight
Rapid Dry
Slash Resistant
Easy to put on and lace
Flexibility
Shock Absorbent
Breathable
Affordable
Great Performance And Protection
The ALTAI™ team set out to create the best tactical footwear for First Responders and Military alike. Your standards are high – so are ours. What we came up with is a multifunctional boot that is up for the rigorous challenges of a search and rescue mission and an outdoor adventure. Our rescue footwear is made of the highest quality SuperFabric® materials. We made them to be Comfortable, Water Resistant, Slip Resistant and very durable. Find out why ATAI™ tactical boots should be a key part of your rescue gear.
Shop now, we offer Free Shipping and Free Exchanges with No Risk and have our new styles ready to be pre-ordered!
Call Today at 800-806-2611!