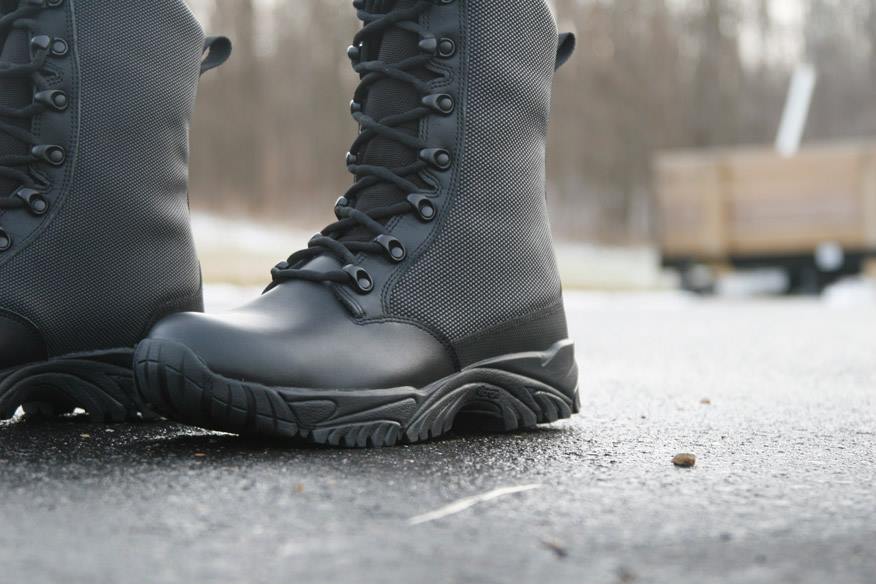 Don't be surprised if one day you look up the definition of Multifunctional Footwear in the dictionary and see a pair of ALTAI™ MF Tactical Boots. We may not be the biggest name in tactical footwear but we are getting rave reviews. This is due in large part to the Durable Construction and Protection against elements. They are scientifically engineered using groundbreaking Quality Materials that deliver on long-term durability and comfort.
ALTAI™ Multifunctional Footwear
The line of ALTAI™ Tactical Footwear consists of our original MF Tactical Boot, MF Military Boot, Low Top MF Tactical Boot, Low Top MF Military Boot and ALTAI™ MF Hiking Boot. Aspects that they all have in common include the quality materials, long term durability and incredible protection against the elements.
Quality Material
When you take a closer look at our tactical boots you will notice the attention to detail that went into selecting the Quality Materials. We combined an innovative SuperFabric® boot upper, shock absorbing EVA midsole and rugged VIBRAM® outsole. The combination provides truly incredible Protection, Durability and Comfort.
Protection Against Elements
Unsurpassed Protection Against the Elements has been touted by many professionals who have field tested the ALTAI™ MF Tactical Footwear. Several have been encouraged by the instant comfort that is felt when wearing these boots. After rigorous testing, our footwear has proven to deliver on long-term durability. The following aspects contribute to the incredible protection:
Waterproofing Technology
Abrasion Resistant
Slash Resistant
Rugged, Non-Clogging Traction
Breathable Boot Upper
Rapid Dry Materials
Puncture Resistant
Slip Resistant
Stain Resistant
Durable Construction
Long Term Durability
ALTAI™ Multifunctional Footwear is standout out amongst the competition. We are receiving wonderful reviews from those who put our tactical boots to the test in real life situations. The ALTAI™ MF Tactical Boot, Military Boot, Hiking Boot and low top versions are all delivering on Long Term Durability and Superior Protection against elements. We think that you will agree that the durable construction and quality materials make ALTAI™ the best choice in multifunctional footwear.
We offer Free Shipping and Free Exchanges with No Risk!
Call Today at 800-806-2611