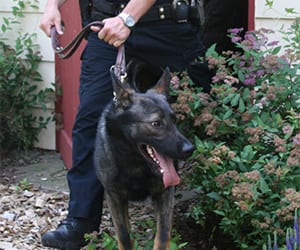 Law Enforcement Boots have to stand up to a long day on your feet. At the beginning of a shift there is no telling what the day will hold in store. Most law enforcement officers prefer to wear Tactical Footwear that is lightweight, protective and provide Long Wear Comfort. The ALTAI™ brand of police officer boots are great footwear on and off duty. The boot uppers have integrated armored platelets that protect your feet from some of the most extreme conditions yet are extremely lightweight to wear.
Long Wear Comfort
What would you give to have outstanding comfort in duty boots that are built to last? The technologically advanced materials incorporated into ALTAI™ Law Enforcement Boots perform beautifully from the first day you put them on. They have something called Boot Last that conforms to the shape of your feet and provides instant comfort. The EVA midsole and Vibram® outsole work together in tandem to provide long wearing comfort for as long as you wear your boots.
Great Footwear On and Off Duty
ALTAI™ Tactical Footwear is highly adaptive. They are comfortable enough to handle a 10 hour standoff without thinking about your aching feet. They are also agile enough for jogging in the rain. No matter what adventures you encounter throughout the day your boots will be ready to go. The ALTAI™ MF Tactical Boot has you covered with footwear that is so durable that you may find yourself inventing ways to test them out.
High Quality Materials
What good is a pair of Law Enforcement Officer Boots that fall apart before their time? Here at ALTAI™ we believe in providing our customers with the Best Product that will handle whatever you put them through and look darn good doing it. We incorporated the highest quality materials into our very Durable Tactical Footwear. The result is a superior performing, comfortable boot that lasts.
SuperFabric® boot upper
EVA midsole
Vibram® sole
Law Enforcement Tactical Footwear
ALTAI™ MF Tactical Footwear provides everything you need in a duty boot and much more. Our law enforcement boots are truly great footwear that you will want to wear ON and OFF Duty. They are designed to adapt to adverse conditions with rugged traction and a breathable, waterproof SuperFabric® boot upper. All of the high quality materials integrate beautifully for Long Wear Comfort and Durability.
We offer Free Shipping and Free Exchanges with No Risk!
Call to speak with an ALTAI™ representative Today at 800-806-2611