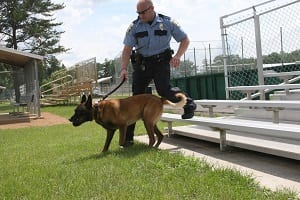 "A cop has a calling. It's not about making money. Being a cop is about making communities safe, caring for children, and doing what it takes to stop someone from hurting another person." -Anonymous
Everyday officers risk their lives to protect their communities. When the uniform goes on, the laces are tied, and the badge is placed close to their heart. They become prepared to do whatever it takes to keep everyone around them safe. When your police officer goes out the door, don't let him leave without proper law enforcement boots. The ALTAI™ black tactical boot is the perfect on and off duty boot completely tailored for police footwear. Good police boots are hard to find, however, you can rest assure that these boots are the best on the market to date.
ALTAI™ Black Tactical Boot
While protecting the residents of your community, it's important that our law enforcement officials stay comfortable in their police boots. The last thing we want is for them to get a blister on their toe and become unable to chase down whatever hot pursuit they have in their midst. The ALTAI™black tactical boot is multi-functional and made with top performing materials, ensuring long lasting performance and instant comfortability. This police footwear has an innovative design creating the "last", or inner shape of the shoe. Custom made as law enforcement boots, the last of this boot provides instant comfort, perfect fit and feel, a custom shape, and you don't even have to wear it in! There is no breaking this shoe in, it's ready to form to your foot right away!
Performance Police Footwear
Even if a shoe is comfortable, it doesn't mean it's the right on and off duty boot for everyone. The ALTAI™ black tactical boot separates itself from its competition by being both comfortable and durable. Every component of this boot is waterproof, keeping your feet dry no matter what the condition. Made up of durable materials like SuperFabric®, Ethylene-vinyl acetate, and VIBRAM®, these waterproof boots are also flexible, breathable, lightweight, and slip resistant.
There are so many positives to the ALTAI™ black tactical boot that you'd be a fool not to try it or buy it for one of your beloved officers. Let our police officials do their job. By buying proper police footwear, no criminal stands a chance. For more information or to order your ALTAI™black tactical boot today, call us at (800) 806-2611.