Outdoor tactical boots come in many shapes, sizes and materials but not many can compete with the performance of our ALTAI™ Tactical Boots. Below is a video of a review from GhostHawk Prepper. He takes a machete to it and a fresh razor blade...Don't you want to see the results from our Black Tactical Boot?!
Slash Resistant Tactical Boot
As the video shows, it can take a fresh razor blade and machete jabs! Can you say that about the boots you are currently wearing? The SuperFabric we utilize in our Tactical Boot uppers offers industry-leading, slash resistance with a new fabric design. The armor plates protect as an eco-friendly resin seals the material and protective guard plates together, creating a highly resistant layer of protection against the elements you may come in contact with along your journeys. You can order a pair of out Outdoor Tactical Boots Online and enjoy free shipping if you live within the US.
Waterproof  Tactical Boot
Water is a beautiful, natural source we need to survive but water soaking into our socks because it's made a little contact can halt a trip, especially when the temperatures are dropping. As long as you do not go over the boot line, these boots are 100% seal waterproof! No wet socks, no getting left behind and more time for adventure when a little water can't slow you down.
Ankle Support
Our High Top 8" Outdoor Tactical Boots offer more ankle support than our low 6" Tactical Boots. That is because our speed lacing techniques securely hugs your ankles for less slip and more grip. These boots won't come off because the heavy duty laces are secured all day within our rustproof eyelets.
Light Weight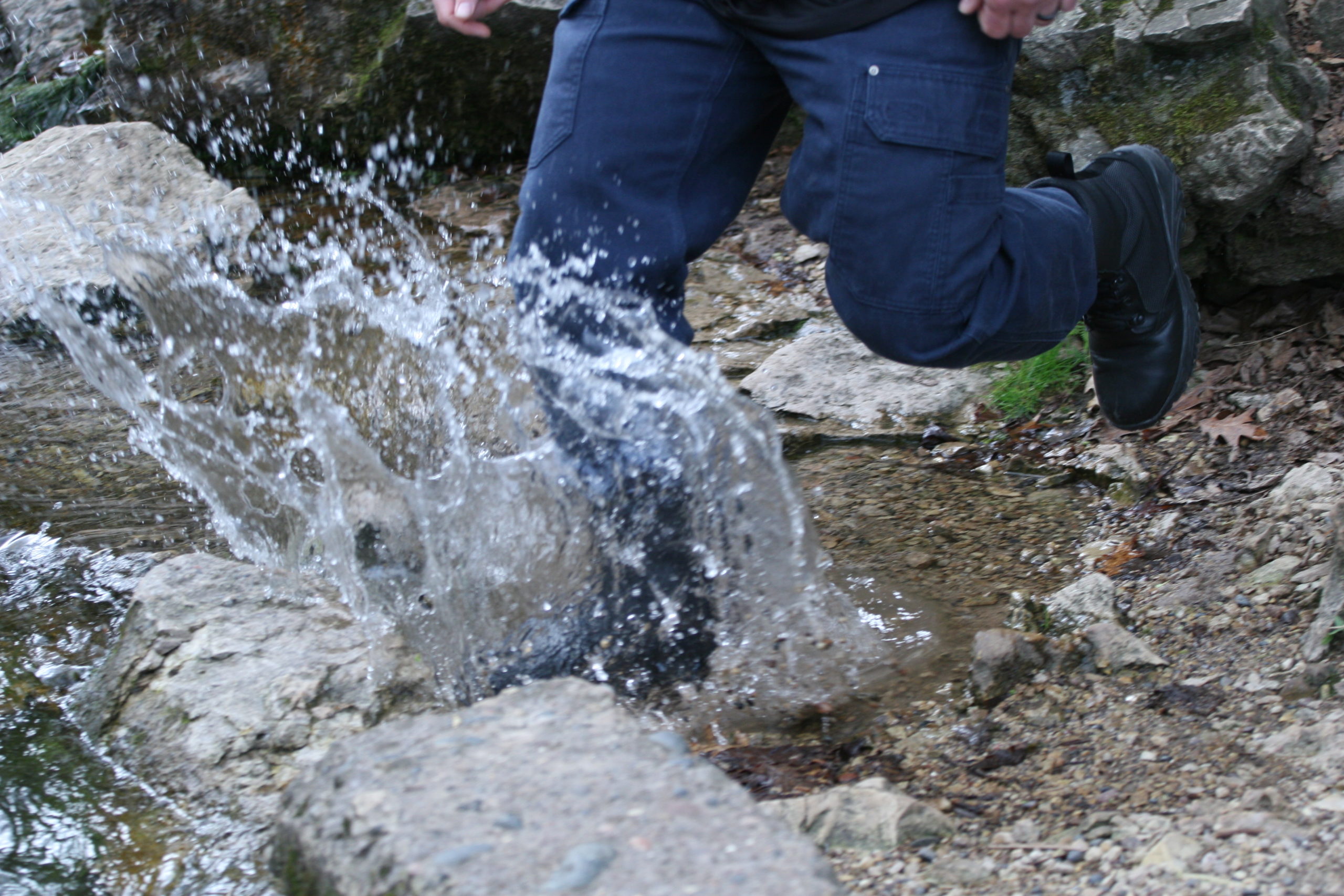 You think all this protection and support would weight a ton, right? Wrong. Our boots are on average 5 ounces lighter than your standard tactical boot. How? SuperFabric weighs less than leather, EVA is Ethylene vinyl acetate which is an eco-friendly and a lightweight material and lastly VIBRAM, a name that needs no introduction because it is practically in every store in the US and throughout other parts of the world, is the lightweight rubber outsole that grounds the boot.  Together they make a surprisingly lightweight and sturdy boot and we aren't the only ones saying that!
Do yourself a favor, do your feet a favor and order our Outdoor Tactical Boots so that you are ready for your next journey! They are ON SALE NOW!
Save
Save
Save