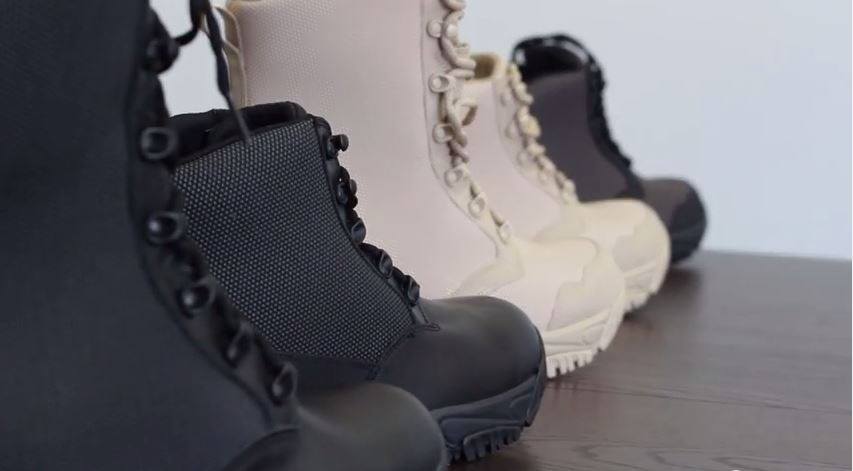 What did the little foot say to the big foot after it got stepped on? HEY! Pick on someone your own shoe size!! When you choose an ALTAI™ tactical boot as your outdoor boot of choice, you are choosing to protect that foot, no matter size it is! Great outdoor boots are so hard to find. Customers in this market are constantly trying to choose between comfort and durability. Listen folks, it's time to stop choosing sides! The ALTAI™ tactical boots have it all!
SuperFabric®
We get it. It's hard to imagine a boot that is both durable and comfortable. However, it's out there and it's ready for your feet! ALTAI™ understands that men and women that work outdoors need something reliable. There is no point in having a waterproof boot if you can't stand to put your feet inside of it without cringing. Likewise, what is the point in a comfortable shoe if it is constantly wearing out or soaking your feet? The ALTAI™ tactical boot was created to provide you with both! The upper portion of our boot is made out of a material called SuperFabric®. This material has been used in motorcycle apparel, military apparel, and even within the Ferrari 599 GTB! SuperFabric® is a uniquely designed material that has both cloth and armor plates embedded into its makeup. It offers comfort, breathability, and weather resistance. There are so many benefits to SuperFabric® that make it the perfect fit for the ALTAI™ tactical boot.
Ethylene-Vinyl Acetate (EVA)
EVA is the heart and midsole of our boot. Commonly found in most running and sports shoes, this material has phenomenal contact and stress resistant capabilities. No matter what harsh environment you are trudging through, the EVA midsole ensures that you see no fatigue.
VIBRAM®
The outsole of the shoe is the only part that is actually touching the environment. Therefore, we needed something strong and durable. VIBRAM® is a high quality, long lasting material that also has an anti-clogging factor to it. This means reduced build up of mud and other debris on the outsoles of the boots. VIBRAM® is also resistant to oil, slips, and marking, all while maintaining its lightweight and durable feel.
These are only a few key features of your future tactical boot! If you are tired of constantly buying outdoor boots that aren't comfortable or lose their function too fast, it's time to find the right boot. It's time to try the ALTAI™ tactical boot. For more information or to order your ALTAI™ tactical boots, call (800) 806-2611 or email us at info@altaigear.com.