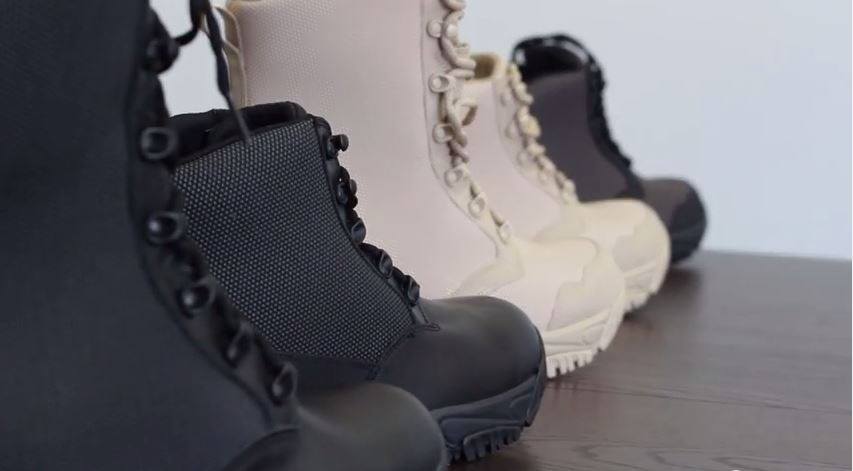 The extremely popular original ALTAI™ Gear Tactical Boot has now been joined by a new lineup of high performance boots. Our original, quality tactical boots were only available in black. They are much loved by law enforcement personnel as a multifunctional, advanced footwear option. These boots are not only affordable, but also practical for use in all climates due to the waterproof and breathable construction. A shorter, lighter weight, less cumbersome version has now been developed and is available on our website.
Advanced Footwear In Tan Boots
After being approached by SWAT teams and Special Ops members, we designed a Tan Tactical boot with all the same features as the original. These groups have a tan requirement that does not include a polishable, leather toe. The ALTAI™ Gear tan boots have an all SuperFabric® upper.
New Boot Color Options:
Every quality tactical boot designed by the ALTAI™ team, delivers the same advanced features as our incredibly popular original tactical boot. By request, we have developed new color options in tall and shorter versions. Outdoorsmen will appreciate the new multifunctional hiking boot.
• Original Black Multifunctional Tactical Boot
• Low Top Black Multifunctional Tactical Boot
• Desert Tan Multifunctional Military Boot
• Desert Tan Low Top Multifunctional Military Boot
• Multifunctional Hiking Boot
Same Advanced Boot Features:
• Multifunctional Applications
• Waterproof Technology
• Breathable Materials
• Durable Construction
• Comfort of a Running Shoe
• Speed Lacing
• Lightweight Components
• Superior Protection
New Lineup Of Quality Tactical Boots
ALTAI™ Gear is proud to introduce our New Lineup of multifunctional boots. We have incorporated our advanced footwear technologies into these new quality tactical boots. Our lineup includes new colors and shorter designs but remains very affordable. Each boot provides superior protection, waterproof technology and incredible comfort.
Shop our selection now, we offer Free Shipping and Free Exchanges with No Risk!
Order Online Now or Call Today at 800-806-2611