[et_pb_section bb_built="1″][et_pb_row][et_pb_column type="4_4″][et_pb_text _builder_version="3.11.1″ saved_tabs="all"]
I DONUT need a reason to thank a cop
By Tyler Carach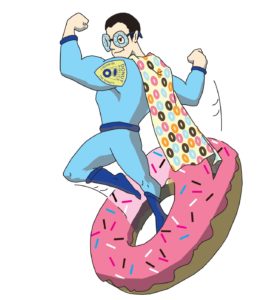 Tyler "Donut Boy" Carach's mission is to directly thank each individual Law Enforcement professional in the U.S. for their commitment and service to their communities.
In order to support Tyler's mission, I DONUT need a reason to thank a cop has teamed up with ALTAI™ Footwear to outfit two entire U.S. Law Enforcement Departments with FREE ALTAI™ Boots!
Official Voting Page for Team #8:
Princeton Police Department – Princeton, Minnesota
Shorewood Hills Police Department – Madison, Wisconsin
Submit your vote for Team #8 today!
[/et_pb_text][et_pb_text _builder_version="3.11.1″ saved_tabs="all"]
Help Support Tyler's Mission Today
With ALTAI™
ALTAI™ is a proud sponsor of Tyler Carach's program.
Buy any Department-approved ALTAI™ Boot model online today and 2%** of your purchase will go to support Tyler's mission.
Department-approved ALTAI™ Boot models include:
**2% is based on net proceeds received after transactional processing costs and expenses are deducted from gross proceeds.
[/et_pb_text][/et_pb_column][/et_pb_row][/et_pb_section]