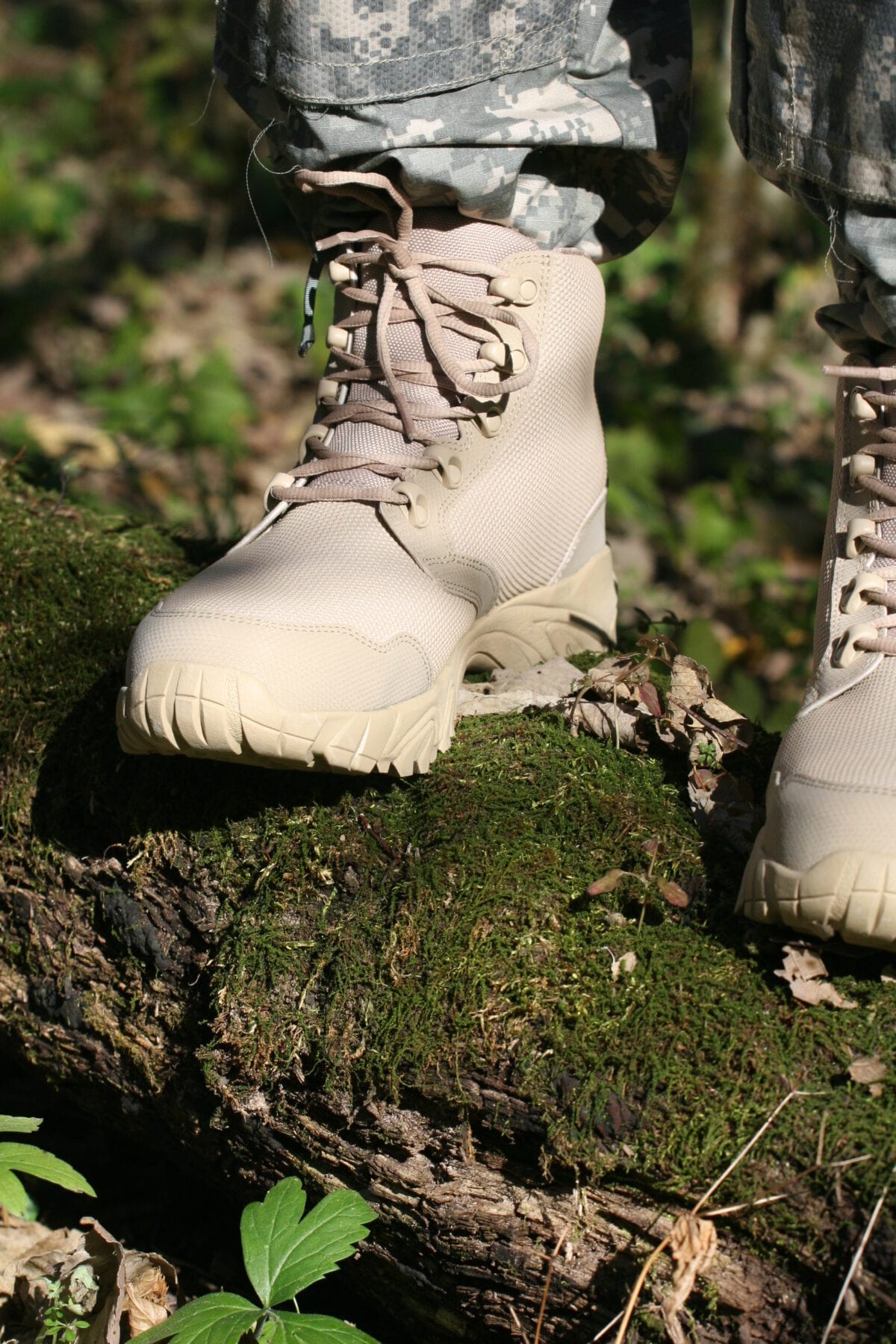 When buying boots, many individuals assume that they will not be very comfortable and often buy them for just one purpose. But, what if there were boots out on the market that were comfortable enough to wear regularly and protective enough to keep your feet safe at all times? At ALTAI™, we saw a need to develop multi purpose tactical boots that could be used in a variety of ways. Boots are not the cheapest investment that you'll ever make, so why not get your money's worth. By investing in multi purpose tactical boots from ALTAI™, you'll be able to take advantage of their multidimensional benefits!
Top Notch For All Your Needs
Whether you are in a job that requires you to wear boots, or you spend your days off camping and hiking trails, our tactical boots are just what you need. These boots were designed to be able to hold up in the toughest environments, while still providing you with the same sort of comfort that you receive in running shoes. Say goodbye to the boots that take months to wear in. With these unique boots, your feet will feel just as good the first day you put them on as they do a year from now.
Benefits That Can't Be Matched
SuperFabric® Technology - Applying the same material that motorcycle apparel companies use to protect bikers, our tactical boots can withstand anything that comes its way. This technology combines an extremely comfortable material with armor plates to create the perfect boot.
Waterproof - Have you been searching for a boot that is truly waterproof? When developing our top of the line boots, we ensured that all materials used repelled water. We take pride in offering our boot users with a truly unique waterproof experience.
Durability - Most all boot users want a boot that lasts. By combining our SuperFabric® technology with the support of VIBRAM® soles, these boots will stand up against any boot on the market when it comes to durability.
Comfort - Ethylene-vinyl acetate (EVA) is used all of the time in running shoes. At ALTAI™ we decided to implement this same technology in our boots to create a comfortable boot that keeps your feet from feeling fatigued. Say goodbye to the nights when your feet ache after spending all day in boots.
So, if you are ready to invest in a reliable pair of multi purpose tactical boots that are not only comfortable, but that also protect and last long, ALTAI™ tactical boots are just what you need. Give us a call today at (800) 806-2611 or visit www.altaigear.com to learn more about these truly unique boots that will help you get your money's worth this time around.