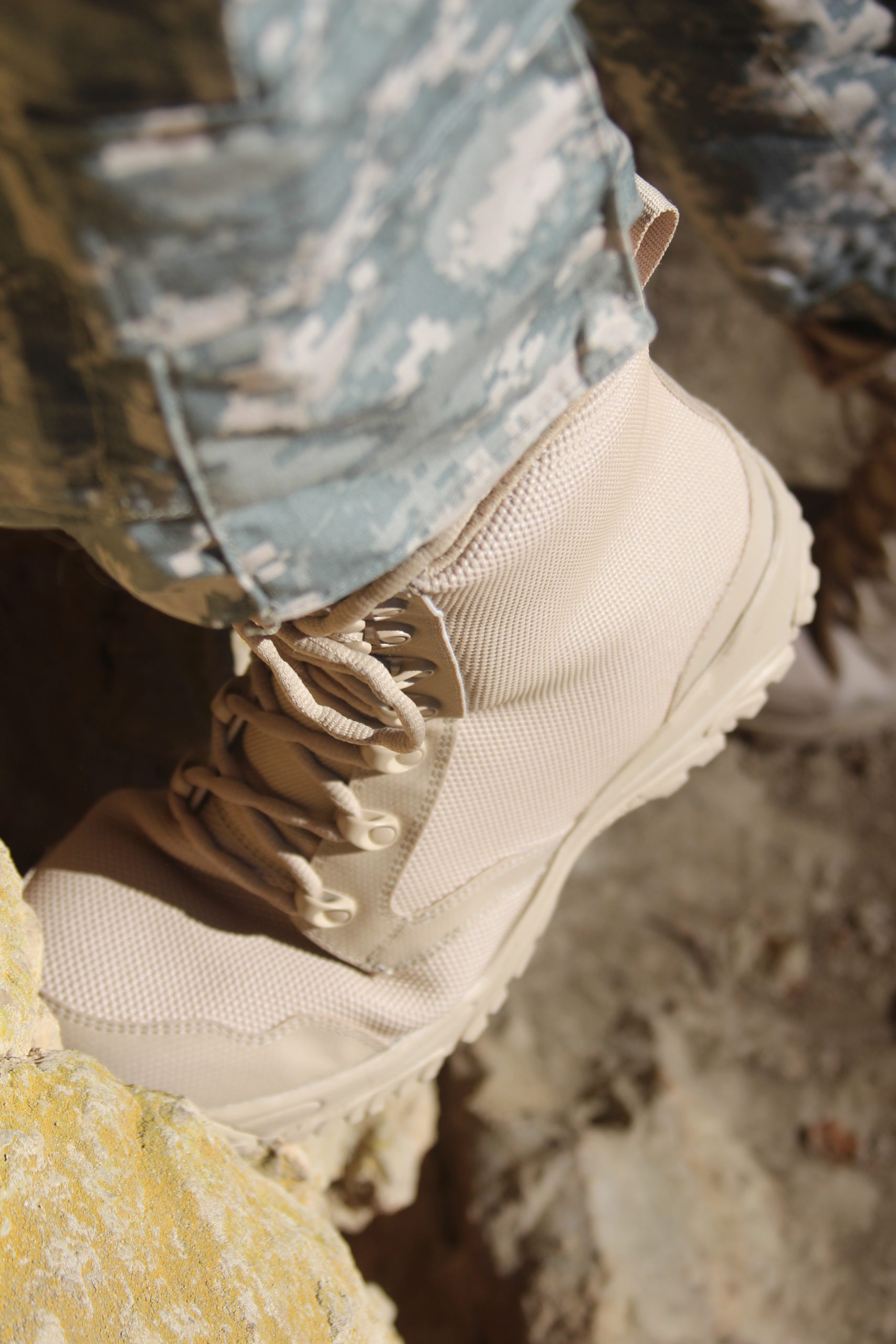 "The more you sweat in training, the less you will bleed in battle." – Navy Seals Motto
How true is that? No matter what type of branch you are in within the military, it takes tons of training, skill and hardwork to successfully serve your country. With all of the hard work and training, there comes a point in time that you are just ready. You feel ready. Serving your country is both terrifying and exciting. You are ready to stand against foreign and domestic enemies and fight for the freedom of the millions of lives depending on you. So when you button up your uniform and strap on your boots, you want to make sure that they are ready and able too. They need to be as tough, durable and as comfortable as you are. For this reason, you need to have the ALTAI™ tactical boots.
ALTAI™ Has You Covered
Navy, Air Force, Coast Guard, Marine Corps, Army…Whichever branch you are in, ALTAI™ tactical boots are the perfect fit for you. These boots are specifically designed to provide military personnel with a boot that offers flexibility, durability, water resistance, abrasion resistance and a lightweight but also a very sleek appearance. So whether you are in training for infantry in the Army, marching through the jungle in the Navy, running logistics in the Air Force, providing marine transportation in the Coast Guard, or performing special ops in the Marines, ALTAI™ tactical boots will be there to help you complete all of your tasks and achieve your goals.
Special Military Features
Special Lacing System: Our boot has a specialized speed lacing system that is quick to lace up, will stay tied no matter what the task at hand may be, and provides comfort, stability, and an attractive look.
Upper Boot: Made of SuperFabric®, this upper section of the boot extends past the ankle and is designed to help support and protect you from the elements. SuperFabric® is made up of both armor plates and cloth, providing a protective yet comfortable makeup.
Boot Sole: Made up of Ethylene-vinyl acetate, EVA, the midsole provides comfort and cushion to ease the impact when weight bears down. This keeps your feet and legs from fatigue during long hours. It is waterproof and shock absorbent.
Waterproof: Every material in this boot is made to be water resistant.i It will keep your feet dry all day. We don't claim water resistance because we spray some special chemical on it that temporarily repels water, we claim it because every material repels, withstands, and then offers breathability for a comfortable and dry foot.
So if you are part of the military, don't go through all of the sweat in training just to get a boot that fails you. Choose a boot as tough as you. Learn more about our ALTAI™ tactical boots by calling (800) 806-2611 or visiting www.altaigear.com. As always, thank you for serving our country!