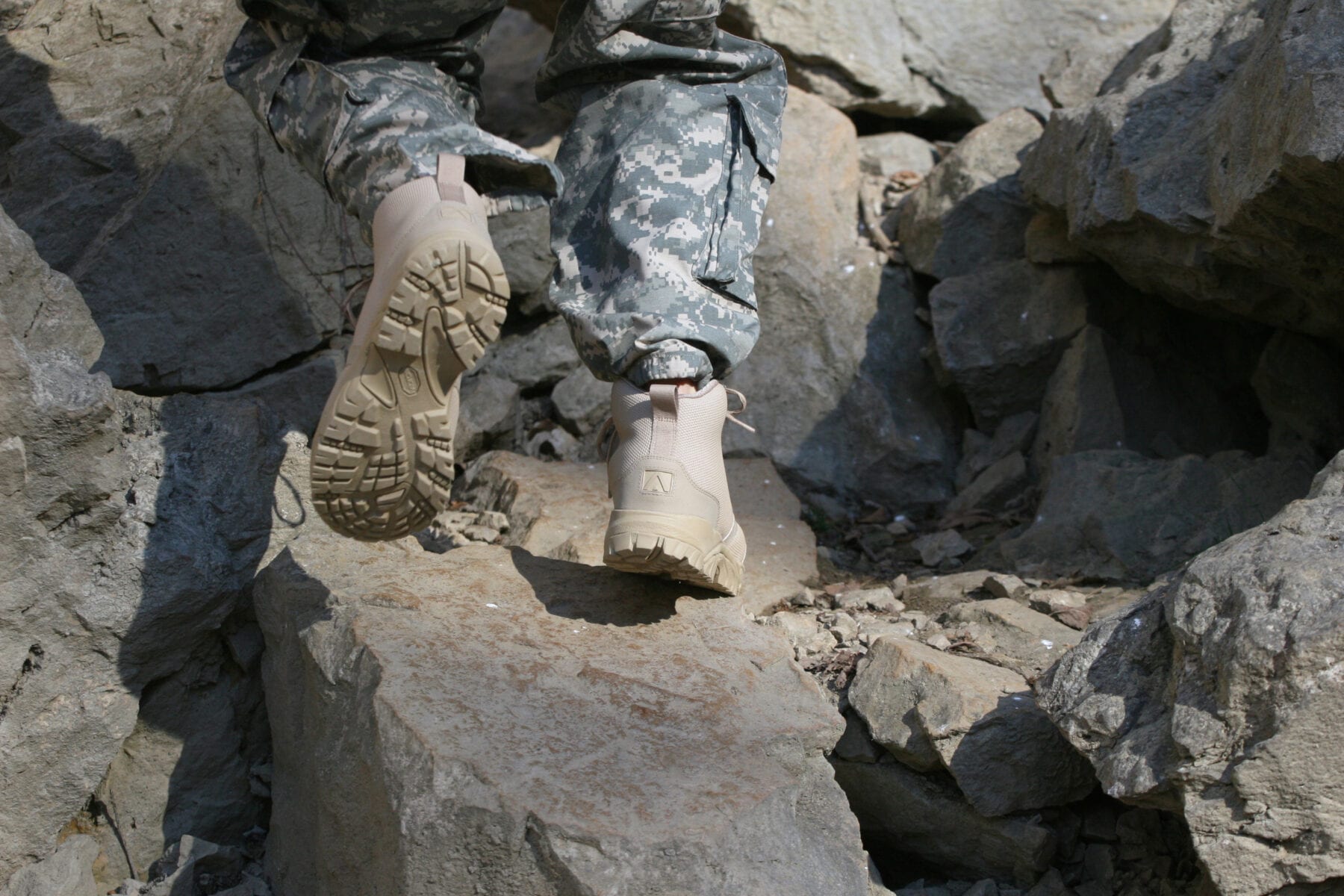 Where would we be as a country without our honorable military men and women? Anytime our country has been threatened, these courageous men and women have stepped up and protected us from threats. While there is no way to provide the same amount of protection that the military offers us on a daily basis, we at ALTAI™ wanted to do our part to protect the feet of these admirable citizens with our military tactical boots. If you are sick of purchasing boot after boot that just can't withstand your daily routine, now is the time to try out tactical boots from ALTAI™ that are designed specifically for the military.
Reliable Boot for all Branches of Military
When it comes to protecting the feet of our military, we do not discriminate! Whether you are a soldier in the Army, a Navy Seal, a pilot in the Air Force, an officer in the Coast Guard or part of the Marine Corps infantry, ALTAI™ has you covered. One thing runs true for all branches of the military, you never know what your day will bring. Whether it be challenging weather or extreme environments, you are expected to perform your duties each and every day. Don't be the one on your team that holds back the rest. Instead, invest in ALTAI™ military tactical boots and lead the way for the rest of your team!
Boot Performance Above the Rest
When developing these military tactical boots, we at ALTAI™ made a commitment to using the best products and technologies to create a one of a kind tactical boot. The key features of this boot that helps them perform above the rest include:
Boot Upper Material – Motorcyclists wear protective clothing in case they were to wreck. Our tactical boots implement this same type of material, SuperFabric®, to create the upper section of our boot. A combination of armored plates and cloth material creates this ultra protective product.
Long Lasting Soles – We're sure you've inadvertently bought a pair of boots that only lasted a short period of time. Boots are a big investment, so it is vital that they are built to last. Utilizing VIBRAM® soles enables your boots to last even in the most extreme conditions. We also utilize ethylene-vinyl acetate in our soles to reduce fatigue, which are also used in running shoes.
Waterproof – Even if it is storming, snowing or muddy, you are still expected to protect this country as a military professional. ALTAI™ made sure that all materials used to create this high performing military tactical boot were able to repel water, creating a truly waterproof experience.
Thank you for the service that you provide our country day in and day out. Thanks to the protection provided by the men and women of our military, we are able to sleep well at night. In the same way that you protect us, our ALTAI™ military tactical boots are here to protect your feet. Give us a call today at (800) 806-2611 or visit www.altaigear.com to learn more about these boots that perform above the rest!