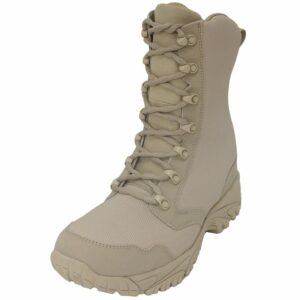 The Altai™ team takes our clients' feedback seriously. So much so that we are releasing new, customer driven boot designs that are available for pre-order now and will be shipped October 31st 2014! We've got new low top boot designs, high top colors and a specifically designed boot for hiking. We have heard your requests and we are expanding the Altai™ Boot Brand because of our overwhelming positive feedback, reviews and client interaction. Let's take a closer look into the scheduled Altai™ Halloween treats:
Altai™ Multi-Functional Military Boot – Desert Tan
Our first boot, the black multi-functional tactical boot, has great reviews but there was a down side that we saw almost immediately - many branches of the Military require a desert tan boot to comply with regulation. Well, we did it. We created a quality Desert Tan Military Boot for all in need! And at the same price as our original boot design too.
Desert Tan Military High Top and Low Top
High Top - Whether you're needing to comply with military regulations, want extra support, more slash resistance or just feel all around more comfortable with a higher boot - we've created a quality tan boot with a top that is 8" high and can withstand any of your life's demands.
Low Top - Maybe you've got no regulations, answer to no one, have no need for the extra material and want to keep your boot short and simple – we've constructed a low top desert tan boot that is perfect for you.
Altai™ Multi-Functional Tactical Boot – Black
For those of you who are partial to the black design but not the high top feature – we've taken our original high top Altai™ Tactical Boot and converted it into a short top. With the same durable construction, high quality leather toe, SuperFabric® protection, VIBRAM® outsole and cushioning EVA midsole. It'll allow you to grab life by your treads.
Altai™ Multi-Functional Hiking Boot – Brown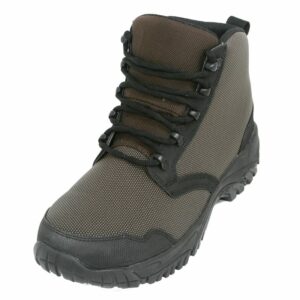 While experimenting with colors, we thought we would mix it up a bit. We've got the construction materials down pat but we wanted something a little more casual but still durable. Which is why we created a multi-toned brown hiking boot with a short top. We've featured more of our favored SuperFabric® material and less leather because the armored fabric is far superior, much lighter and has many other benefits.
New Boot Look, Same Performance Results
We've constructed all of our new boots with the exact same components as our first, so they too will outperform leading and even extremely more expensive competitors. For a quality boot that is affordable and long lasting choose from the Altai™ selection. We are confident your feet will stay protected from any earthly elements that stand in your way.
Contact us online or by phone at 800-806-2611 for answers to your questions, comments or concerns today!