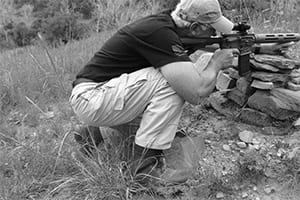 Specially designed tactical footwear from ALTAI™ is engineered to surpass the demands of combat Military Boots. They are designed for an outstanding level of protection and comfort thanks to the groundbreaking materials. These boots deliver superior durability and high performance in some of the most extreme climates and conditions around the world.
Outstanding Level Of Protection
Any soldier will tell you that their boots are an important aspect of their tactical equipment. Tactical Footwear must provide an Outstanding Level of Protection and durability. They are put to the test every day during training procedures and active duty combat. You must count on your military boots to get you to where you need to go, safely.
Important Aspects Of Military Boots
When you are choosing your tactical footwear it is important to consider many different aspects to ensure that you will receive the high performance that you desire. Do your boots offer…?
Abrasion resistance
Lightweight materials
Rugged traction
VIBRAM® outsole
Breathable armored fabric
SuperFabric® upper
Flexibility
EVA midsole
Waterproof construction
Protection from sharp objects
Durability
Lasting comfort
Wide heel stability
Anti clogging rubber sole
Efficient speed lacing system
SuperFabric® Technology
An important aspect of ALTAI™ tactical footwear is the SuperFabric® upper. This most durable and protective material is comprised of tiny armored plates that are adhered to a lightweight, flexible material. The armored platelets provide an Outstanding Level of Protection from abrasion, puncture, and moisture. There are not many elements capable of penetrating the high performance textile.
High Performance Tactical Footwear
When you think of investing in your next pair of High Performance Tactical Footwear be smart and check out ALTAI™ military boots. They deliver on comfort, durability and an outstanding level of protection. Each beneficial aspect can be attributed to the technologically advanced materials and high quality construction. We are confident that our tactical footwear will deliver the kind of comfort and protection that you need to do your honorable job effectively.
We offer Free Shipping and Free Exchanges with No Risk – Shop Now!

Phone: 800-806-2611
Email: info@altaigear.com
Or fill out and submit our Online Form