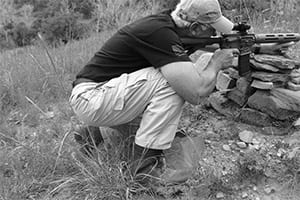 If you were to ask an individual from any branch of the military such as the Army, Navy, Air Force, Coast Guard, or Marine Corps, what is one item they could not go without during combat? You would be safe to guess that most of them would say a reliable pair of boots. Look no further than ALTAI™ for all of your military boot needs.  This tactical boot emphasizes flexibility, comfort, protection and reliability. When you are out in extreme conditions, investing in a pair of boots should not be taken lightly.
Key Features of our Tactical Boots:
What separates ALTAI™ military boots from all of the other competitors include the following features:
Boot Upper – This boot has an upper section that rises above your ankle to provide the highest level of support and protection around.
SuperFabric® – This type of fabric allows for extreme comfort and ample protection at the same time. This product is often found in other military apparel as well. Benefits of this fabric include protection, flexibility, breathability, lightweight, stain resistant, and quick dry.
Boot Sole – When investing in a boot, you want one that lasts. Our VIBRAM® rubber soles are some of the most long lasting on the market. They feature anti-clogging tread decreasing heavy buildup. Another benefit to these soles is that they are slip resistant and non marking.
Boot Laces – Featuring the ALTAI™ speed lacing feature that makes it quicker to lace up your boots. It also keeps the laces tight during a long day on duty.
Boot Longevity – Our boots do not need to be broken in like other competitors. They are comfortable to your feet from the first time you try them on!
Waterproof – Not just a spray on treatment with our boots. The materials and inner lining of our boots repel and withstand water, which is great for harsh climates.
If you are an active duty member of the military and in the market for a durable yet comfortable military boot, look no further than ALTAI™ tactical boots! Shop online today, risk free, no shipping cost and free returns/size exchanges or if you have any questions call us at (800) 806-2611!