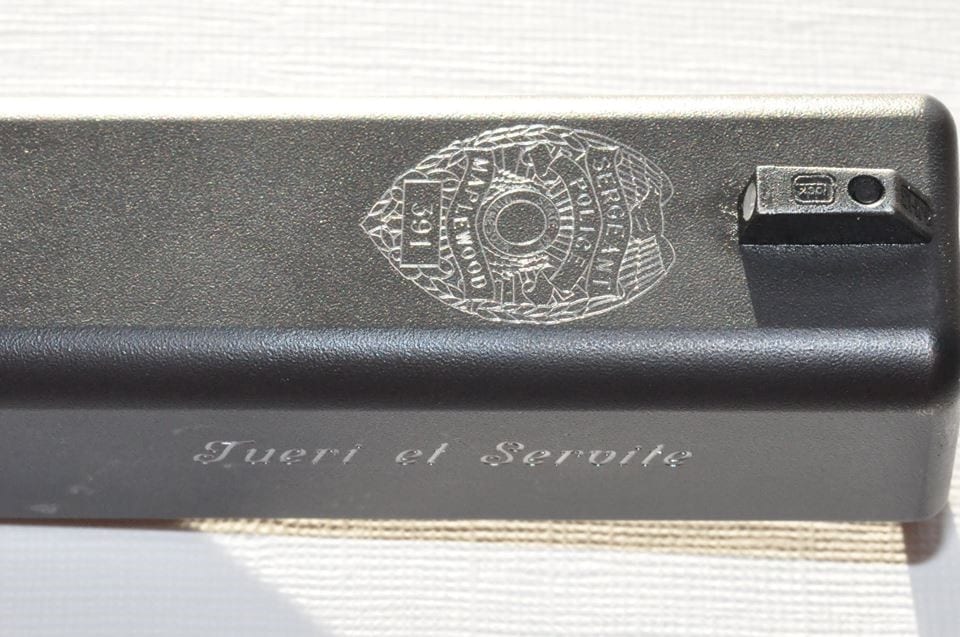 The model sidearm a police officer carries is largely determined by the agency they work for. Some agencies leave it up to the individual officer to purchase their own firearm (which must be department-approved); allowing the officer to select a firearm they are most comfortable with. Other agencies purchase sidearms and then issue them to the officers; allowing for continuity of training and assured maintenance of the gun.
Maplewood Police Department issues the Glock 22 sidearm to all of its officers.   When I retired I had the option of purchasing my sidearm from the department. The decision was easy – I purchased it as an heirloom for my children and also because I'm a firearms enthusiast. I think many officers do the same thing for sentimental reasons, for protection, for sport, for an heirloom – or for all of these reasons.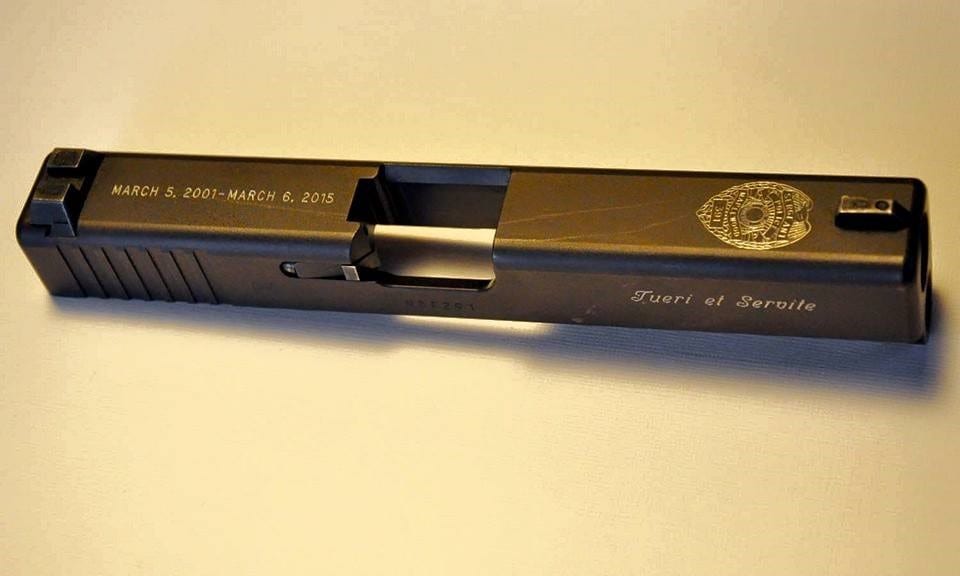 I think it's because a cop's sidearm is personal and unique to the rest of his/her equipment. Think "Rifleman's Creed." Unlike the radio, baton or flashlight, an officer's sidearm represents the merging of many things – trusting a piece of equipment with your life; practicing hundreds of hours and shooting thousands of rounds through it; qualifying with it regularly to demonstrate proficiency; relying on it, cleaning and caring for it. When used it required the combined skills of focus, situation-awareness, muscle control and breath control. Incorporated with a uniform and badge it represents authority. And it is the means for the ultimate course of action an officer might have to take to defend him/herself or another against a deadly threat. Something of a "bond" is formed between an officer and his sidearm over the span of a career.
Getting it engraved is a terrific way to put a stamp on a successful career.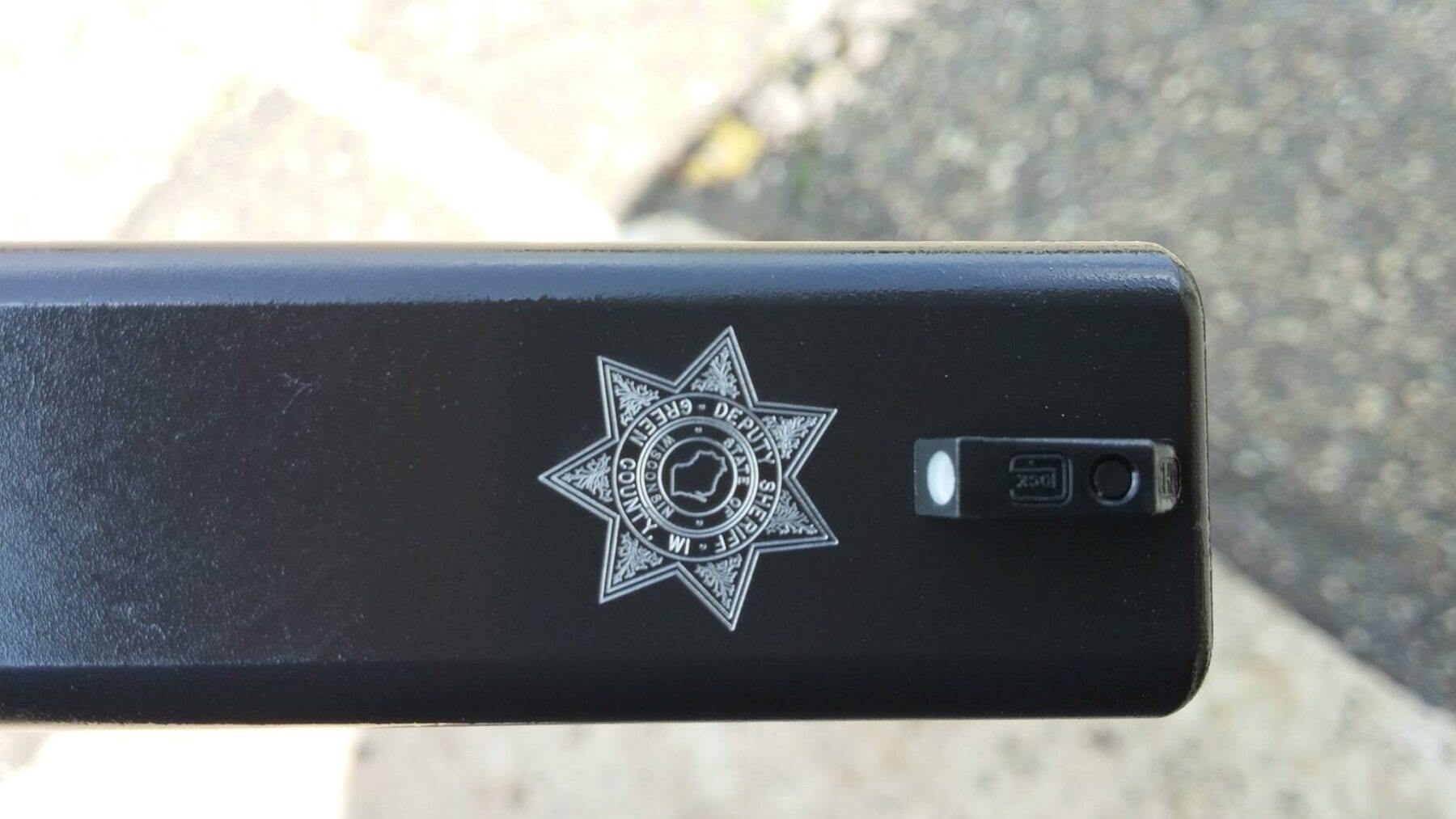 I asked around for a referral on a trusted engraver, and Maplewood Police Officer Bill Sypniewski referred me to Joe Toupal – owner of Industrial Engraving in New Brighton, MN. Joe listened to my design ideas and engraved the slide of my Glock 22 to the exact specifications I wanted, using an engraving tool with a tip the size of .004 inches. That's the same thickness as a human hair - in case you're trying to picture it. The cutters are tipped off by hand on a German-made grinder that costs $11,000, and the tips are measured in a microscope for accuracy.   The result was an astonishingly detailed engraving on my Glock. Joe posted photos of it on his Facebook page, and about a week later he added a thin blue line down the top of the slide (yes – he does color engravings too!) A few weeks later he engraved a sheriff's badge on the slide of a Glock owned by a Green County deputy; with such detail it made the engraving on my slide look like child's play.
Joe has been in the business for 38 years and says he's engraved a lot of crazy things in his day.
"I engraved military dog tags made out of 24 Karat Gold (I even saved the chips after the engraving and returned them to the owner). I engraved a full size aluminum airplane propeller and one time engraved a couple automatic weapons that were chained to the transporter, so he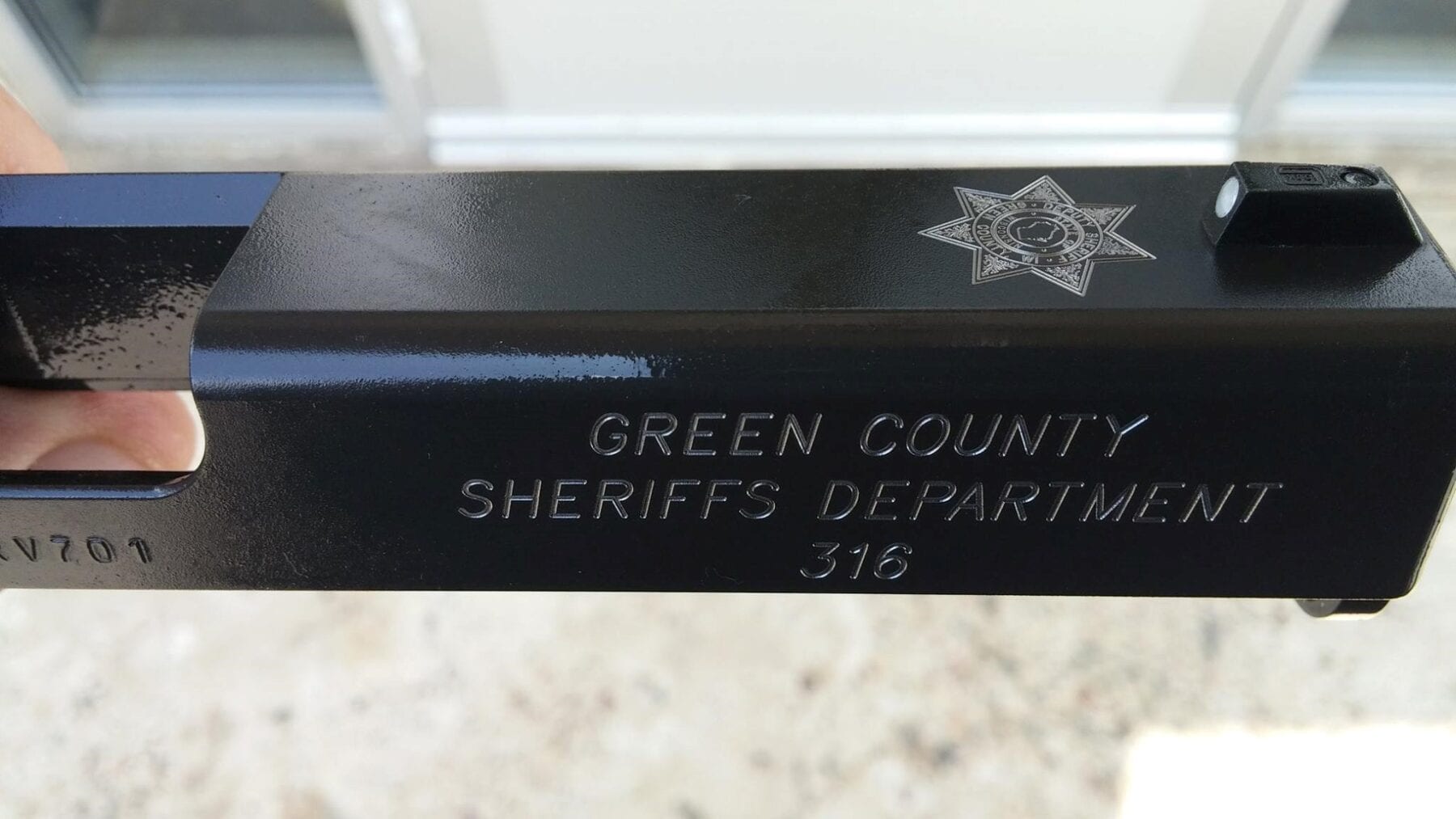 had to sit next to me while I engraved them because he did not have the key to detach them. They were military prototype automatic rifles for the Canadian government. I have also engraved high-end golf putters for celebrities like Frank Beard of ZZ Top, Bret Hull and Bert Blyleven. Thirty-one years ago an old boss of mine told me to go back to school and learn a new trade because computers would be eliminating my career in less than 5 years. I am a hands-on owner, I like doing what I do and I try to get on a machine every day. I have customers that have been following me for over 30 years because they know I am honest and possess skills that few men in this trade ever acquire.  I tell my wife of 31 years 'I may not be good at a lot of things but I know I am good at engraving.' I should be by now."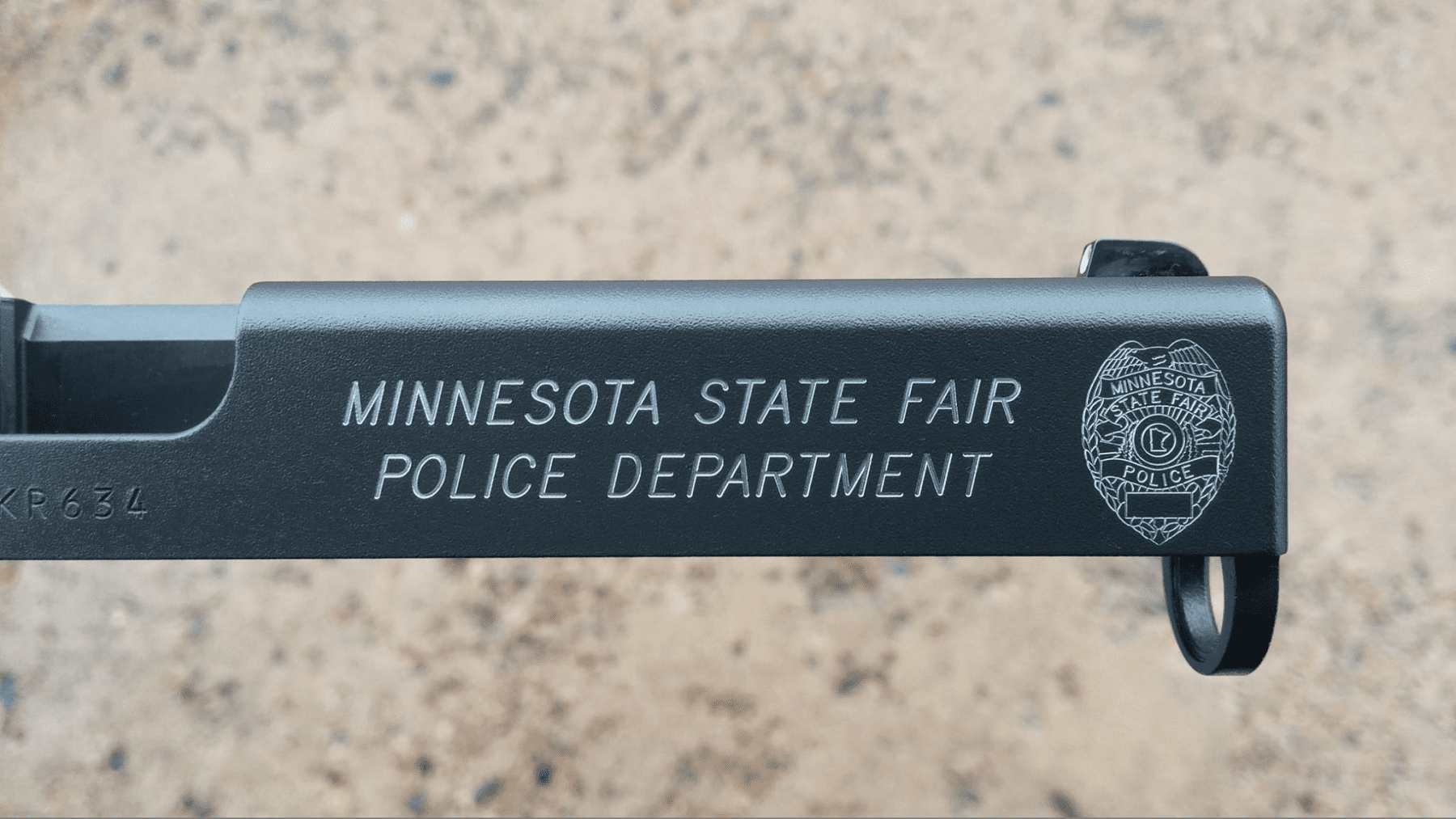 Will it break the bank? Absolutely not. Joe's prices are very, very reasonable given the awesome quality of work. Find Joe Toupal of Industrial Engraving at 855 3rd St. SW #3, New Brighton, MN 55112 651-697-9848. http://www.industrialengravers.com/ or https://www.facebook.com/IndustrialEngravingInc?fref=ts